On a past trip I was able to eat two of the most incredible steakhouses at Walt Disney World; Le Cellier located in Epcot's World Showcase Canada Pavilion, and Yachtsman Steakhouse which is in the Yacht Club Resort.  I will give a review on each steak and then try (keyword is TRY) to pick which meal was my favorite!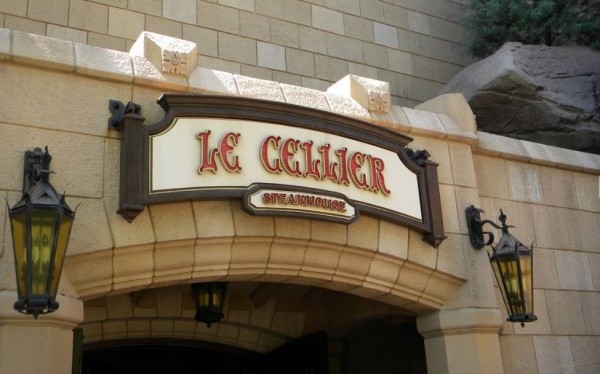 First up I'll take a look at Le Cellier Steakhouse!  Always a favorite of mine and one of the hardest ADR's to get in all of Walt Disney World, I've been coming here since 2000 and have made their cheese soup many times at home for a quick "fix".  Moving on to the entrée, I ordered the New York Strip Steak (Medium) and it came with Bercy Butter, and a side of Yukon Gold Potato Gratin.  (For those interested, this was $32 for the entre alone.)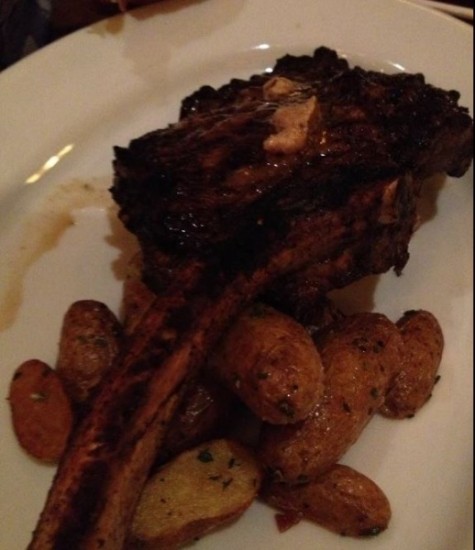 The steak came out and was extremely tender, juicy and flavorful, and was very visually appealing.  It had little to no fat that needed removed and I dug in.  The Bercy Butter that was on top of the stake enhanced the flavor so much and really was a perfect addition to this choice cut of steak.  The outside of the steak was a bit crispy around the edges which I love and each bite really felt like it would melt in your mouth.  It was simply one of the best steak's I've ever had and is very hard to top.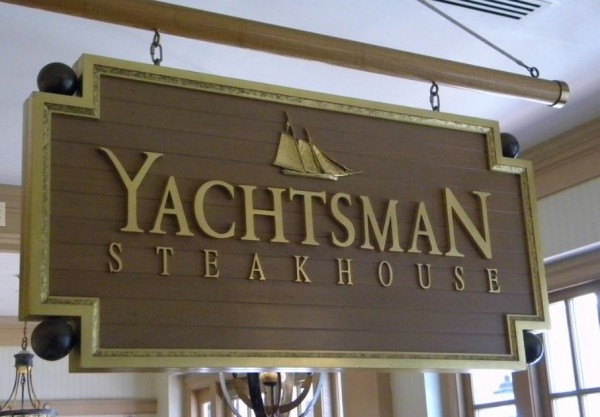 However, there's also the wonderful Yachtsman Steakhouse located at the Yacht Club Resort near the Boardwalk and Epcot and they have many different cuts to choose from.  Based on the recommendation of a good friend who said if I loved steak, this was THE place to go and it lived up to the hype, especially the steak.  I chose the 24oz which came with a side of paprika fries and the steak was topped with Roasted Garlic Butter.  This was simply the largest steak I've ever ordered and I have to say it was mouth watering just from looking at it and it did not disappoint.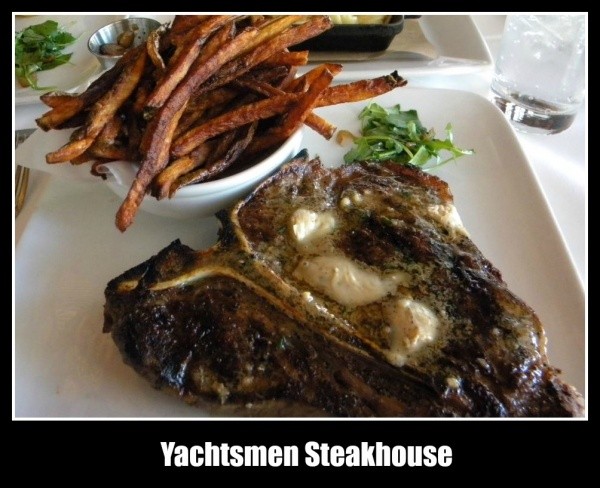 Getting two cuts of beef in one steak is amazing (one part is the tenderloin and the other is the loin for those like me that didn't know before!)  and I had ordered mine medium as well.  The garlic butter added a lot of flavor to the steak as well however it was more subtle and the overall flavor of the steak really came through as it was only seasoned with salt and pepper before being cooked.   The porterhouse had a bit more fat on it than the NY Strip I had in Canada however it wasn't enough to matter and the tenderness of the steak really came through especially as I got closer to the bone.
Bottom line, these were two of the best steaks I've ever had and they were worth every dime (and they are worth many dimes!).  Overall if I had to pick the best meal, based only on the steak it's quite a difficult decision.  Both were incredibly delicious and full of flavor and just simply, amazing, however if I had to pick one I would have to go with Yachtsman.  The Porterhouse was simply hands down the best steak I've ever had, and while I felt like I could roll out of there after eating it, I have to say, I'd gladly do it again.  It was tender, juicy and simply melted in your mouth with the garlic butter.  That being said, Le Cellier's Steak was incredible and shouldn't be overlooked, in fact, if one is on a budget, Le Cellier is your best option as Yachtsmen was quite expensive.
My Choice: Yachtsmen Steakhouse's 24zo Porterhouse!
Have you tried either of these delicious meals or had steak at a different location at Walt Disney World that should be looked at?
Similar Posts: