Your guide to what Disney restaurants are open and where to spend your time & money!
Are you a Disney "foodie?'"  Wondering which Disney restaurants you should make reservations for on your upcoming trip?  Either way, here is a quick guide to some of your favorites (or soon to be) that are currently open at WDW. (Note this is subject to change and evolve with more opening as time goes on.) Menus have been modified for reopening. 
I will break your guide to what Disney restaurants are open down for you into three categories:  theme parks,  resorts,  & Disney Springs
Disney Theme Parks
Let's start in the parks! The Magic Kingdom will be our first stop! You have quick/counter service and table service options available including the just reopened Be Our Guest restaurant experience with the Beast character walking around. Then there are the snacks. Walt Disney World really knows how to do snacks! Some can even be your meal as is the giant warm cinnamon roll at Gaston's Tavern in Fantasyland! It has quickly become a favorite among Disney fans and can take care of your breakfast needs! (and sugar fix.) Did you know you can ask for extra icing at no extra charge? Wash it down with Lefou's Brew -Frozen Apple Juice with a hint of Toasted Marshmallow and topped with All-Natural Passion Fruit-Mango Foam and you are ready to seize the day!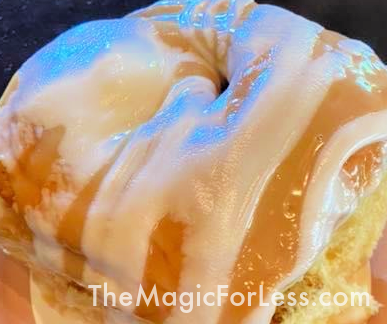 Hit up the famous Liberty Tree Tavern for a relaxing lunch or dinner in one of the 6 historic themed rooms for a family-style all you care to eat a meal of salad, roasted turkey breast, pot roast, and oven-roasted pork with mashed potatoes, seasonal vegetables, herb stuffing, and house-made macaroni and cheese and the always lovely and decadent Oooey Gooey Toffee Cake with chocolate sauce, and vanilla ice cream.  Reason alone, enough to come, don't you think?
I'm happy to report that many amazing restaurants are open right now at Epcot to please every palate! You can also feast on the offerings at the current "Epcot International Festival of the Arts" which is going on now through the end of Feburary. There are many varied options in Epcot at the World Showcase from my favorite pizza on the property at Via Napoli (authentic Neopolitan thin-crust pizza) to many others such as Biergarten (Germany), and La Hacienda de San Angel (Mexico). Biergarten (along with Restaurant Marrakesh in Morocco) which also features live entertainment. My favorite quick service is Les Halles Boulangerie Patisserie which has incredible French pastries, sandwiches, and their famous Lobster Bisque in a Bread bowl for some really great prices in a fun, café' like atmosphere. Some other quick-service go to's at Epcot:
Sunshine Seasons
Germany
Japan Katsura Grill
Norway Kringla Bakeri og Kafe
United Kingdom Rose & Crown Pub
Get your taste buds ready! Epcot is a food mecca unto its own!
Moving over to Animal Kingdom, I would be remiss if I didn't share my favorite quick-service restaurant with you.  Satuli' Canteen is located in Pandora The World of Avatar. Offering creative protein-packed bowls like Chili Garlic Shrimp Bowl or Slow Roasted Beef or Crispy Tofu Bowls.  You pick your base and sauce from a nice selection.  My go to pick is the red & sweet potato hash with steak or shrimp and the creamy herb dressing.   Also available are the Cheeseburger Steamed Pods-Bao Buns which are a fun, delicious change from a standard burger. Some beautiful, tasty otherworldly desserts are here but I love the Pineapple Creamcheese Lumpia (Spring Rolls) from Pongu Pongu, a walk-up stand right outside of Satuli' Canteen.
Let's hop on the Skyliner and head over to Disney's Hollywood Studio's where a new modified character meal has opened!  Minnie's Seasonal Dine at Hollywood and Vine is a seasonal themed experience with, music, food, decor!  Minnie and her friends are decked in their best costumes to complete a holiday or seasonal theme!  Brown Derby or the less formal, less expensive, Brown Derby lounge will please the inner foodie in you!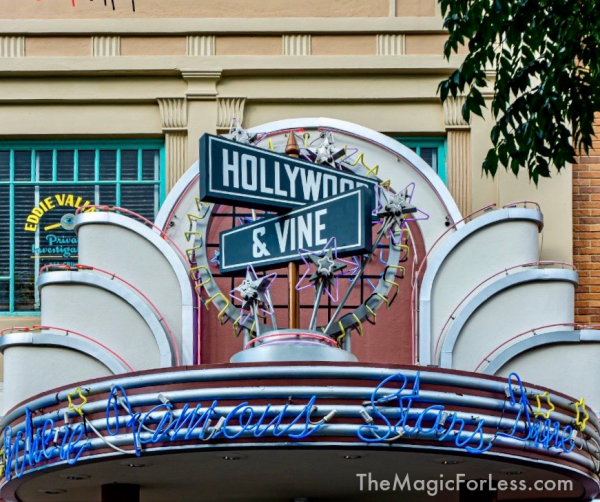 Disney's Yacht & Beach Club Resorts
Exploring the Walt Disney World Resort Hotels is a great option for a one of a kind meal!  We were recently at the Yacht & Beach Club and had some really great meals!  A fairly unknown gem, Martha's Vineyard  Lounge was a nice cozy surprise! I had the Artisan Cheese Board with  some tasty cheese, breads, nuts,  jelly and honey!  My hubby had the chicken sandwich. Great food and service.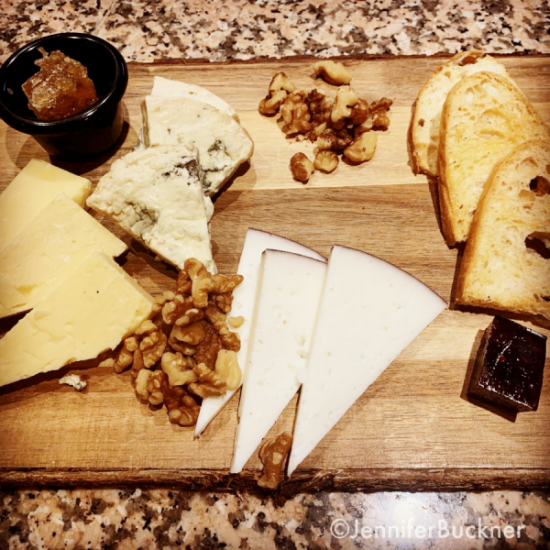 We celebrated a birthday the next night at Beaches n' Cream with their signature grilled cheese and tomato soup, burgers and chili, and cheese smothered tots! The big ending was their famous Kitchen Sink sundae with 8 scoops of ice cream, pieces of cupcake and brownie, lots of toppings, candy, sprinkles, and a whole can of whip cream! We didn't quite finish it all if you were wondering. They also have a half-size version. 

Disney's Riviera Resort
Another Disney resort favorites open right now are Topolino's at the top of the new Riviera Resort with Mickey, Minnie, Donald & Daisy in their artsy European attire!  Fantastic food with an Italian/French flair. You get treated to a "paint bucket" of fanciful pastries for starters! This is the best food I've had at a character meal!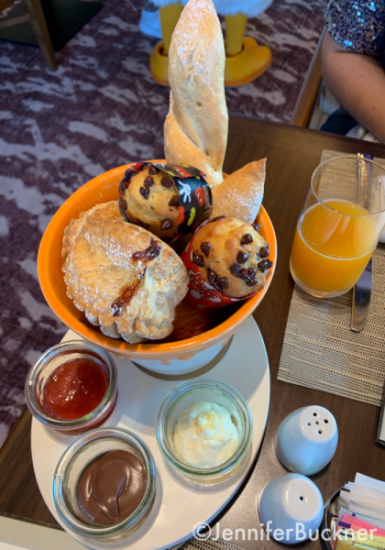 Some spectacular options are just a boat ride away from Magic Kindom over at the Wilderness Lodge!  (The villa parts of this resort are open.) Geyser Point is a top-notch lounge with fantastic food and cocktail options! Whispering Canyon is an amusing experience as the waiters banter back and forth with you! Try one of their all you can eat bottomless skillets for breakfast, lunch, or dinner! You will be full upon departure! 
Lastly, let's head over to Disney Springs restaurants. You have plenty of amazing choices here and I will touch on a few.   City Works Eatery & Pour House is new and if you are wondering where you can catch the latest football game (or any sports at all) here you go!  A huge wall with 14 TVs!  Known for their beer, there are over 60 everchanging types available. The food…we went for the Rock n' Roll Brunch and so glad we did! The menu has lots of sweet and savory options with some fun names! For starters, we had the Jon Bun Jovi which is a massive cinnamon roll. Can't go wrong there! We followed up with Sweet Child O' Mine for our sweet choice; Brioche French Toast stuffed with a Bailey's Cream Cheese filling and a mixed berry compote. Trust me, this is enough for 2 people and to die for delicious. Our savory choice was Mothers Little Helper; smoked cheddar grits, braised pork belly, sausage, and fried eggs on top. Every component was amazing!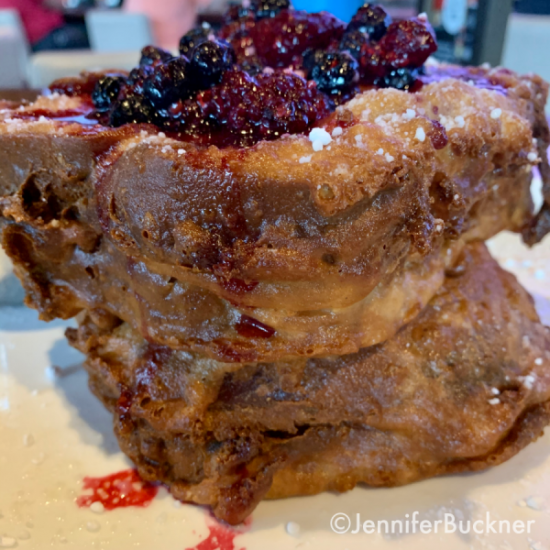 One of our favorite  Disney restaurants on property, Chef Art Smith's Homecomin' is open and you will not want to pass this one by!  We like to do brunch there (do you see a brunch theme happening here?) but every meal on the menu has authentic southern cuisine that will truly tantalize your tastebuds!  We always order the Thigh High Chicken Biscuits!  Three biscuits topped with Chef Art's famous fried chicken thighs and bread and butter pickles.  Drizzled with hot honey- always a dreamy experience unto their own.  Just get them.  More fried chicken?   How about Fried Chicken and Donuts?   Their side dishes are so, so good, you can choose a few for a meal in itself.   BBQ pork and many other southern specialties await you in this warm, inviting space in the heart of Disney Springs.

As you can see, there is no shortage of good eats for you and your family down at Walt Disney World right now! Your toughest time on vacation will be deciding which Disney restaurants to go to! You can't go wrong! I'll leave you with a quote from our very favorite bear: "What could be more important than a little something to eat?" — Winnie the Pooh

Ready to start planning that trip to Walt Disney World? Let one of our professional travel planners at The Magic for Less Travel help you find the perfect vacation for your family!
Similar Posts: