So you are all excited about your Disney cruise.  You know which dining you have, you have filled out your on-line check in and know your port arrival time–got your passport ready and almost finished packing.  But there is one aspect of your cruise that you are a little nervous about–what will your cabin be like?  Are you going to feel like you're living in a small closet for a week?  Will there be enough storage?  Will your cabin feel like Home Sweet Home?  Well, I can't guarantee anything but I can tell you about my Disney cabin–it was awesome!
First, I booked an inside cabin for my Disney cruise.  It's the least expensive option and also has a nice surprise if sailing on the Dream or Fantasy (I was sailing on the Fantasy)–a Magical Porthole!  This is amazing technology.  You have a porthole in your cabin but instead of seeing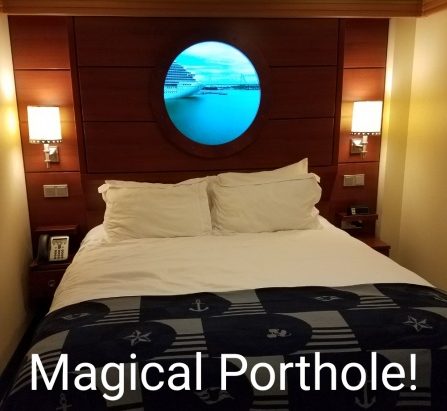 directly outside (like you would with an ocean view), you see the outside thru a camera located on another area of the ship.  In addition to being able to see outside during the day, there is also a light that comes from the porthole especially at night that can be turned on or off so your cabin isn't pitch black unless you want it to be.  The best part is that periodically special Disney characters will "swim" by and wave at you–very cool!  Definitely makes you feel more "at home".
Second, there is lots of storage in your Disney cabin.  There is a whole wall of closets. Disney even has storage inside of a trunk that doubles as a table.  The beds are lifted so lots of items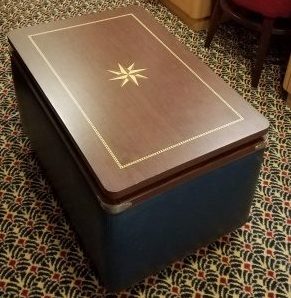 can be stored under the bed. We always put our luggage under the bed to keep it completely out of the way.  Even the built in desk has multiple deep drawers for storage.  There are also two tiered built in end tables on either side of the bed and additional shelves within the closet.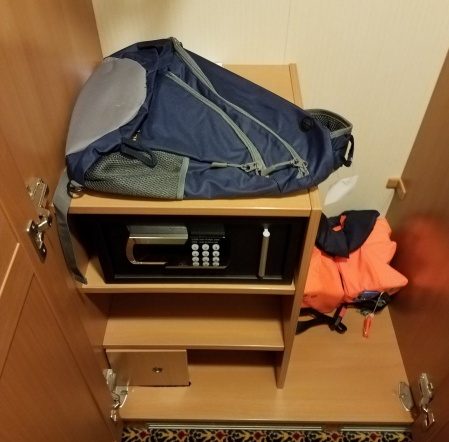 Third, you even have your own small fridge. What says "home" more than being able to pull a drink out of your own fridge!
I hope you can see that being in a Disney cabin is very much Home Sweet Home. You will love coming back to this cabin every night!  If you would like to try out your own cabin home, click on this link for a quote: https://tinyurl.com/ydcz6xyf
Similar Posts: