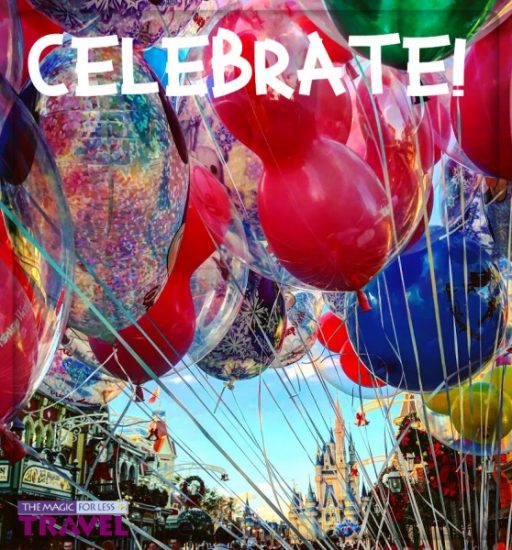 Are you looking to celebrate a special occasion at Walt Disney World? Whether it's for adults, kids, or both you can find an idea here!
I think the idea of a celebration for kids and adults can vary greatly, so I'll separate some ideas into those two categories. I will say, Disney-loving adults are sure to love the "kids" options too so don't skip those!
The other thing I'm going to address in this blog is activities that are currently open. We are going to get creative! I will still give a few options for celebration ideas when "normal" operations return, but for now let's focus on what is currently open.
Celebrate a Special Occasion at Walt Disney World for Kids

There are so many opportunities to make your Walt Disney World vacation even more of a celebration! We recently celebrated our kids' birthdays at Disney- now 5 year old twins. Their birthdays are just a week before Christmas, so trying to find something extra special is usually tough- but it wasn't at Disney!
We allowed each child to pick anything they wanted for a birthday gift during our shopping adventures at Disney Springs one afternoon.  Kids love having the option to make a choice on their own!  They were also thrilled to pick out cupcakes from a bakery window.  We happened to be staying at Boardwalk Villas, so the Boardwalk Bakery was conveniently and provided them the celebratory sugar rush!
---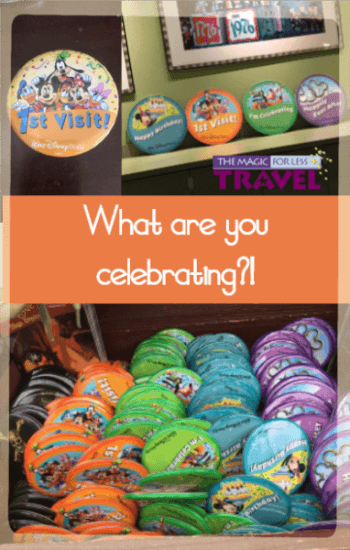 Celebration buttons– pick them up upon arrival or at any guest relations location. Cast members will write your celebration on the button (birthdays, first trip, graduation, you name it – Disney celebrates it!) Wear your celebration button and maybe you will experience some "pixie dust!"  Pro tip:  have them put a piece of clear tape over the writing so it doesn't rub off!
Pick up a sweet treat at any bakery! Two of our favorites are Boardwalk Bakery and  Main Street Confectionery, but you can find sweet treats at many quick service locations and shops.
Pre-order a Disney themed, decorated cake

at a

participating restaurant!
Go shopping– celebrate your occasion by giving your child shopping freedom! You wouldn't believe how exciting this is for them. Maybe you decide to give them a gift card and they can spend that amount on anything they would like. Take a look at open shopping locations at Disney Springs. When we let our boys have this experience for their birthdays, we spent 2 hours in World of Disney, looking at every single thing while they filled their shopping baskets with treasures!
Are you adventurous

? Take a ride on the

Aerophile Hot Air Balloon at Disney Springs.
Purchase or make celebration ears or custom shirts to show off what special occasion you are celebrating!
Create your own dress up day– pack or purchase items at Disney, spend extra time before leaving your resort to do hair and makeup, enjoy the day in your special outfit!
Book a character meal– currently, modified Character Dining experiences are available at Garden Grill Restaurant and Topolino's Terrace – Flavors of the Riviera.

In the future, a few favorites of our children are

Tusker House, Chef Mickey's

and

Trattoria al Forno.

Special Occasion Experience Ideas- Normal Operations
Celebrate a Special Occasion at Walt Disney World for Adults
My husband and I have taken two adult-only trips. We weren't celebrating anything in particular, but it was celebration enough to get some quality free time without kids! Try and put that on a celebration button! We ended up spending most of our time relaxing at our resort and eating fine dining (that our kids wouldn't enjoy). We splurged and took a special carriage ride at Disney's Fort Wilderness (sadly, carriage rides are not currently open). Another celebration must for us is Epcot Food & Wine Festival. We went twice without kids and it was so nice to be able to walk slowly, enjoying our delicious, cultural foods!

---
Book a special meal- Spend a little more time and money on a meal you wouldn't normally have. Think Le Cellier, Yachtsman Steak House, or California Grill.  Available Resort dining locations.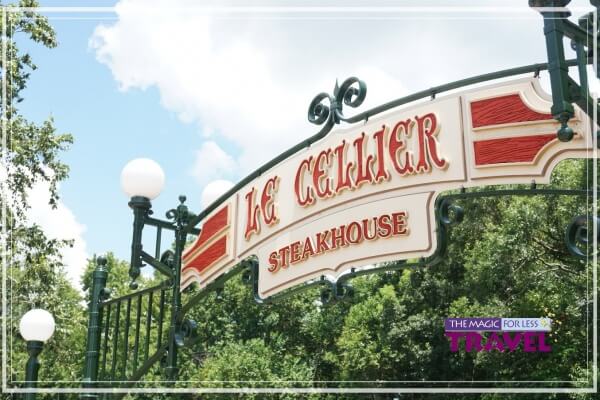 Visit an Epcot Festival– Epcot's Food and Wine Festival is happening now in an alternate form! Take time to seek out special festival offerings and focus on those activities (example- trying food from the festival food booths instead of planning a normal restaurant meal).
Try drinks at a Disney Resort lounge. Although some are currently not operational, there is a great list of bars/lounges that are open.
Play Golf and Foot Golf – available on a regular schedule at Walt Disney World golf courses.
Are you the outdoorsy type? You could try Horseback riding, Wilderness Back Trail Adventure, or a Fishing excursion.
Shopping– splurge at a pick a pearl location, buy a piece of artwork or  jewelry you wouldn't normally buy. I have a beautiful piece of jewelry from the Pearl Factory in Disney Springs from an adults only trip. We were celebrating 3 years of raising twin boys! See you can make anything a celebration! Although

the Pearl Factory is temporarily closed, there are many other jewelry and art shops still open.

Stay like Disney Royalty– Stay at a Deluxe Disney Resort (that's a great celebration in itself) and rent a private pool cabana for a relaxing, private day in the sun. Private pool cabanas are at Disney's Grand Floridian Resort & Spa, Disney's Contemporary Resort, Disney's Beach Club Villas and Disney's Yacht Club Resort are open!
Surprise your travel partner with a special in-room celebration- think champagne! Since Disney Resort in-room celebrations are not currently operational, you are going to have to do a little more planning to make this one work. You could pack the celebration items or order them and have them delivered to your resort. The options are endless!
Special Occasion Experience Ideas- Normal Operations
---
I truly think the magic of Walt Disney World is a great celebration for any occasion! I hope you enjoy what ever celebration idea you choose, whether it be full of romance, fun, thrills, or relaxation!
Similar Posts: