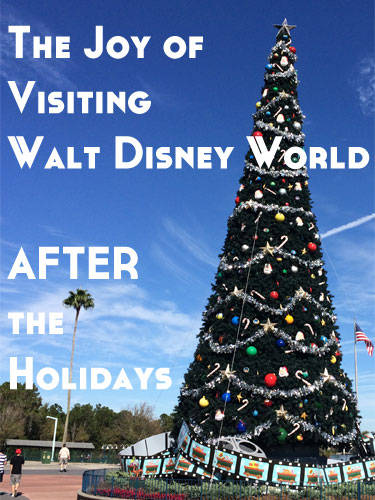 Back in 1993, my first trip to Walt Disney World as an adult was the week immediately after the holidays. I was a grad student at the time and talked my parents into coming with me on the trip. We got to see some of the holiday decorations that were still up and the weather was so much better than it was back at home.
In recent years, my husband and I would frequently visit WDW the end of January and beginning of February because my school had a week off then. But, when we switched to semesters, that week disappeared and until this academic year, our spring semester started the week after the holidays. Then, the ever wise calendar committee (which I was a part of) decided to push back the start of the spring semester for several reasons that didn't have to do with me traveling. Whatever the reason, I was thrilled to have the option of traveling to Walt Disney World in early January again.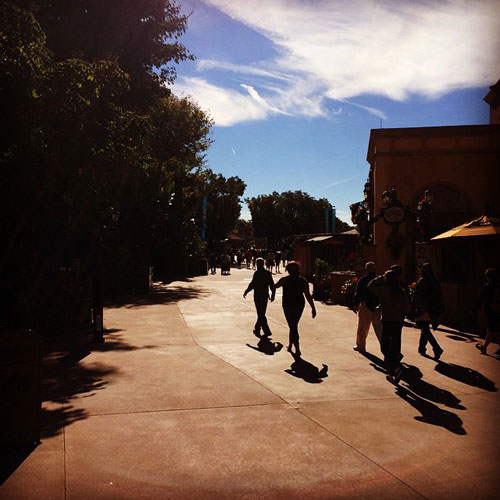 Although the crowds were still higher than we would have liked on Monday (January 5th), we were at the Magic Kingdom on a Monday. We should have known better and we should have paid more attention to the Touring Plans Crowd Calendar that accurately predicted it.
However, once we got to the Disney Hollywood Studios on Tuesday and Epcot on Wednesday, the crowd levels had definitely dropped to where we liked them. As usual, the levels went up as you got closer to the times for Fantasmic! or Illuminations, but that's to be expected.
There are a couple of things to consider when booking a Walt Disney World trip immediately after the holidays:
1) The Walt Disney World Marathon Weekend is usually scheduled for the end of this week. It doesn't really affect the crowd levels in the parks in the days leading up to it, but may affect the resorts and traffic patterns.
2) The weather can vary greatly from day to day. On Monday, the high was 81. Thursday morning, the low was 37. Definitely pack layers. You will be glad you have them. We luckily haven't had any rain this week and the sunshine has felt great on the cooler days.
3) As I mentioned at the beginning, some of the holiday decorations will be up when you arrive, but may disappear overnight during your stay. If you want a picture of them, take it when you see them because them may not be there when you get up in the morning.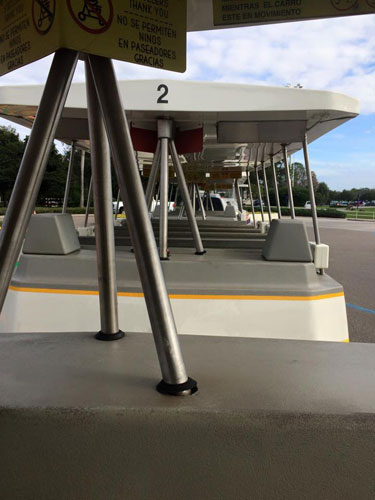 All in all, we have found our new regular week for making our annual trip to Walt Disney World. It's a great way to start off the new year! You should really consider booking your own January Walt Disney World trip.
Similar Posts: