As a frequent Walt Disney World visitor, I'm often asked why I go back again and again.  There are many answers to this question but the one I site most often is that there is always something new to see or do at Disney.  Sometimes that "new' thing isn't really new but just previously unexplored.
Up until recently, all my vacations to Walt Disney World have been with my family but on my last trip I had the opportunity to explore the parks on my own.  I spent a great deal of time in one of my favorite Magic Kingdom lands, Main Street U. S. A.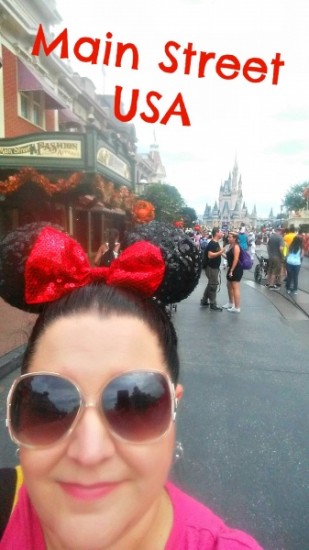 To truly appreciate everything this land has to offer you need to slow down and take a look around.  This area of the park is full of small details to discover and enjoy.  In addition to the signs above each of the shops there are signs in the upstairs windows.  Here's an interesting one.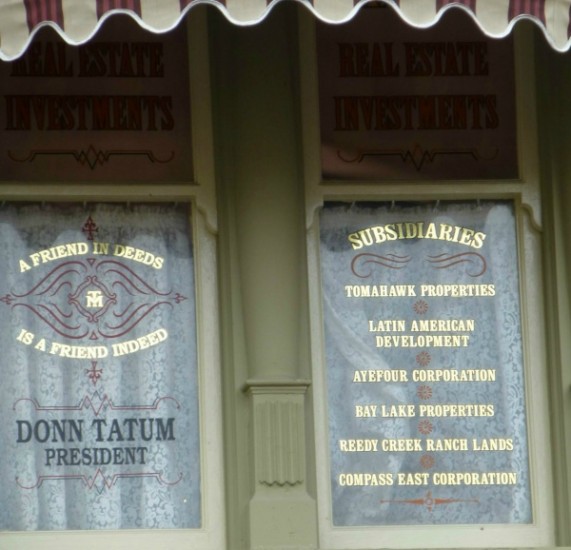 The names listed on this window are fictitious.  They are the  landholding companies Walt Disney used to quietly purchase Florida swampland before building the Magic Kingdom.
In addition to all the sights there are also great sounds.  The background loop of music playing, the Mayor greeting guests, and one of my favorites, The Trolley Show.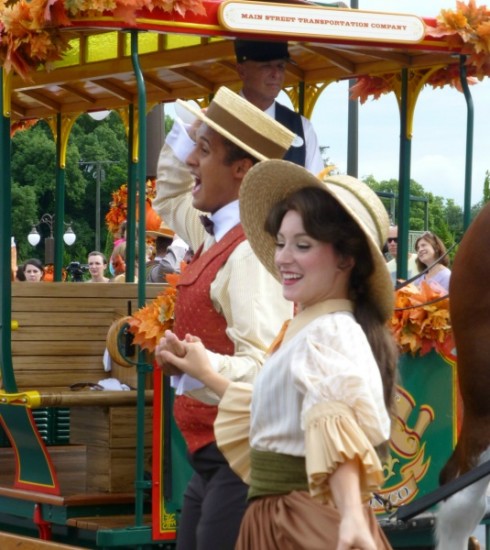 Main Street truly is a feast for the senses.  Make sure you notice the scent in the air.  You can often enjoy the smell of fresh baked goods wafting out from the Main Street Bakery.
Perhaps one of my favorite things to do on Main Street is find a quiet spot and just take it all in. People watching can be an interesting way to pass the time and I enjoyed just that sitting on a bench with a cool drink in this quiet area of the street.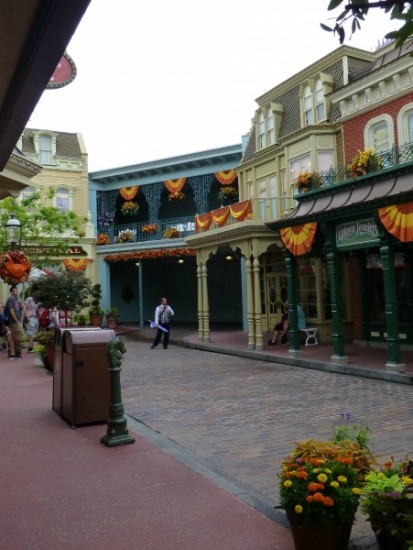 The next time you visit The Magic Kingdom, take a few minutes and appreciate everyting Main Street has to offer.  You'll be glad you did.
Follow me on Facebook: https://www.facebook.com/TriciaFurmanTMFLT
Check out my e-brochure: Walt Disney World 2016
Similar Posts: