Meet & Greet with Princess Anna and Queen Elsa on the Disney Magic
We don't use the word 'Magic' for nothing!   You may have heard of people waiting 4 – 5 hours to meet Anna and Elsa; but have you heard about people waiting 10 minutes…?, well you are about to!
I arrive at the terminal in San Juan to board the Disney Magic (to go on the amazing 7-night Southern Caribbean itinerary that sails just 4 weeks this year); and was handed a Navigator (the Disney Cruise Line daily Newsletter).   Now, anyone who has sailed on a Disney Cruise knows how exciting it is to have the first Navigator of the cruise in your hands; it's a sure sign that your cruise is reality and about to begin!    I start studying it intently, when I come across "Anna and Elsa Meet and Greet Ticket Distribution"; my heart starts pounding and I read it over and over again.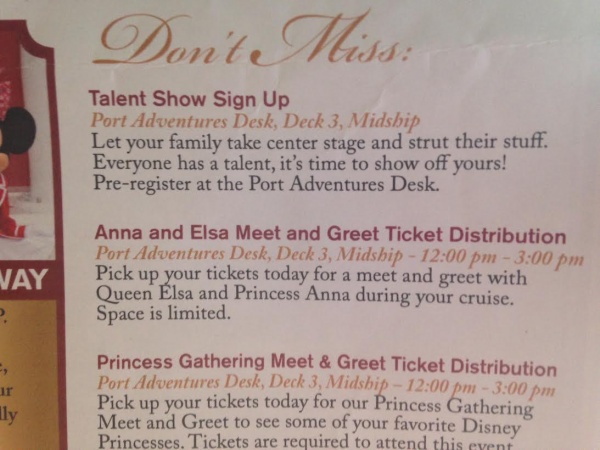 Now, you see, I was told by several Disney Cruise cast members that Anna and Elsa were not scheduled to be on the Disney Magic during the San Juan sailings.   So, this was certainly a magical surprise!
Once I board the Magic, I go immediately to Guest Services and inquire about the Meet & Greet.   They tell me they have 10:00 AM and 10:15 AM openings available for the next day (Sunday, our Day at Sea) and that it will be held in Animator's Palate.   I sign up for 10:00 AM, am given a ticket; which I beam at; what a fantastic start to this cruise!   (I am a HUGE fan of Princess Anna!)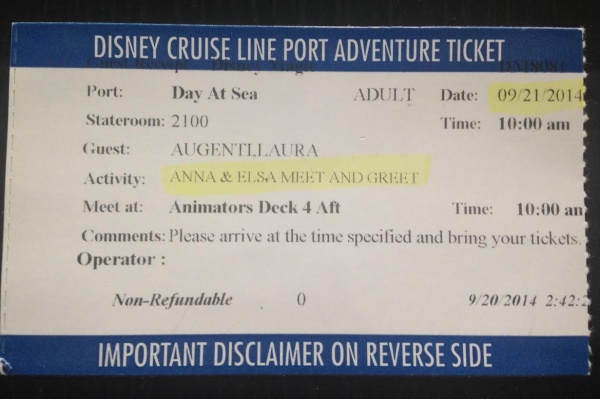 The next morning, I go over to Animator's Palate, where it seems pretty quiet when approaching the restaurant.   I enter, show the cast member my ticket and proceed to the line, which is only about 20 people deep.   Not even 10 minutes later, I am there with Princess Anna and Queen Elsa.   I tried to get a photo with just Anna, but I think it must be against policy, because the photographer was not agreeable.   Anyway, I was thrilled to say the least to get to meet them and with such a short and pleasant wait!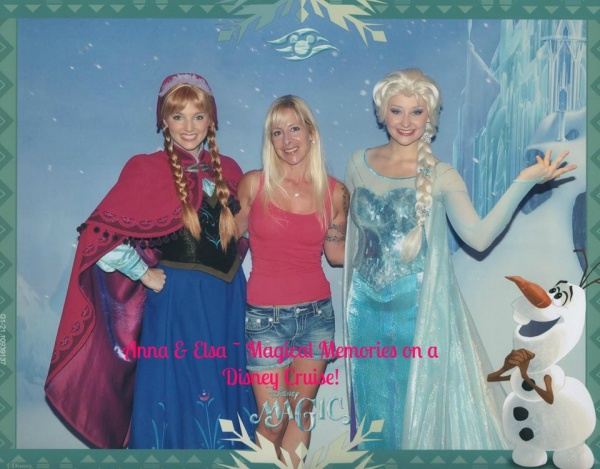 Animator's Palate had the movie showing on all the screens around the restaurant, with of course music piped in "Let it Go" anyone?  Or 'For the First Time in Forever"?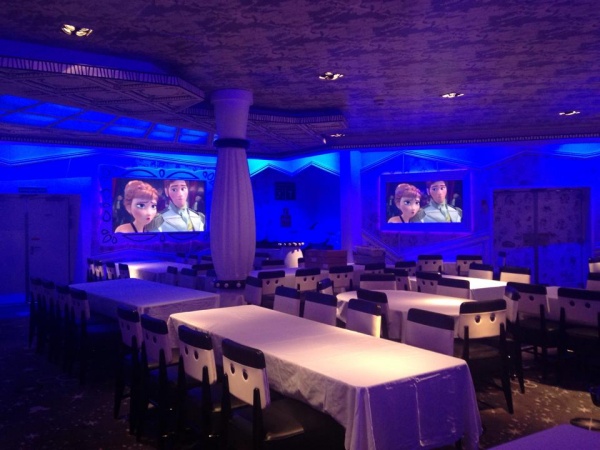 At first, I will admit I was leery of the ticket distribution; I was wondering why not just have Anna and Elsa do a meet & greet in the Atrium like the character's usually do.    Well, this system works beautifully!  Costs you nothing, just sign up and that's it.  In the long run you save a bunch of time and have a very pleasant and memorable experience.   There was also ticket distribution for a 'Princess' meet & greet; which I did not go to because I have 'met' all the other Princesses already many times.
The lesson of this blog is read your Navigator!   I did, and saw that there was opportunity to meet them again… so that's exactly what occurred!  Again, I waited less than 10 minutes!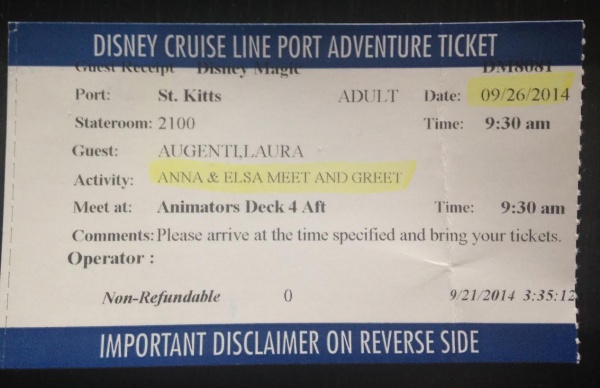 Contact me at The Magic For Less Travel to book your Disney Cruise, so you too can experience the Magic!  https://www.themagicforless.com/about-us/meet-our-agents/laura-augenti/
Disney Cruise Line offers many exciting itineraries; you are sure to find one perfect for your family!
Similar Posts: