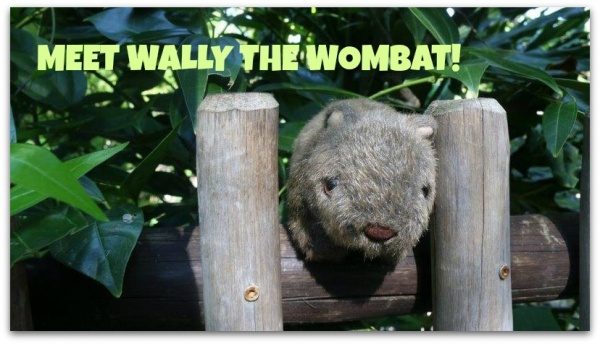 A fun activity for friends and family when traveling (Photo Blog)
Have you heard of Flat Stanley? He's was made popular by a children's book and you'll often hear of teachers using him for projects at school. Some friends of mine who travel together every four years, have created a fun way for adults to get in on the "Flat Stanley" fun.
Each trip, they bring along a small plush animal (this time it was Wally the Wombat) and each person on the trip has one day to capture images of him coming along for the ride. Who says adults can't have fun too. Wally got into all sorts of mischief on this trip. My son got to hang with Wally on a visit to Disney's Animal Kingdom and then I had the good fortune of having Wally tag along with me in Jamaica while we were on a Disney Cruise! Others took him to Cozumel, out for tea at the Grand Floridian and he even got to participate in the Halloween on the High Seas fun!
You wouldn't think that adults would enjoy this activity but oddly enough they get in on the fun and teens, who just love Snapchat and selfies can come up with all sorts of creative ways to involved your fun little friend.
Smaller children love to pose with him and you never know how much mischief one little friend can make.
So next time you're on vacation with multi-generations, consider taking along your own fun friend to make some extra magical memories!  Check out the photos from our recent adventures with Wally the Wombat!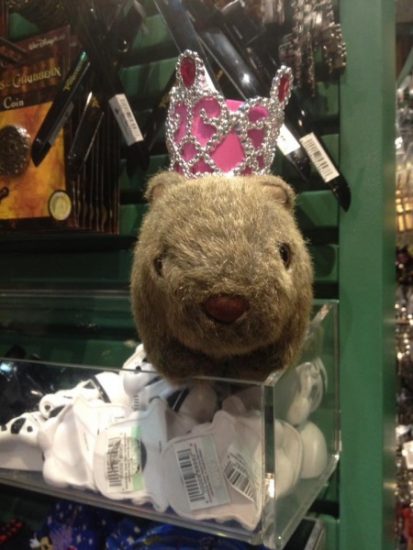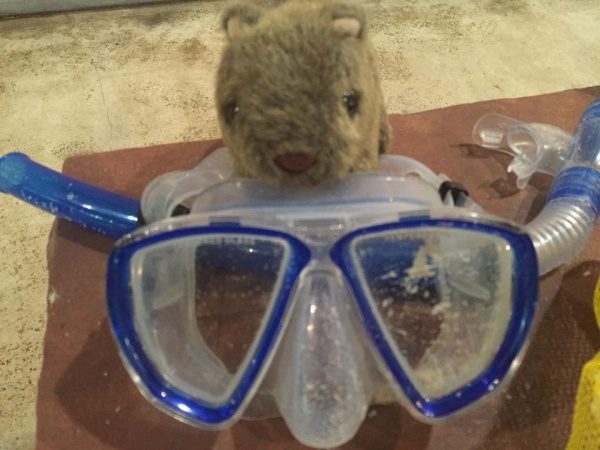 At Discovery Cove in Orlando, Wally tried on his swim goggles for a date with a Dolphin!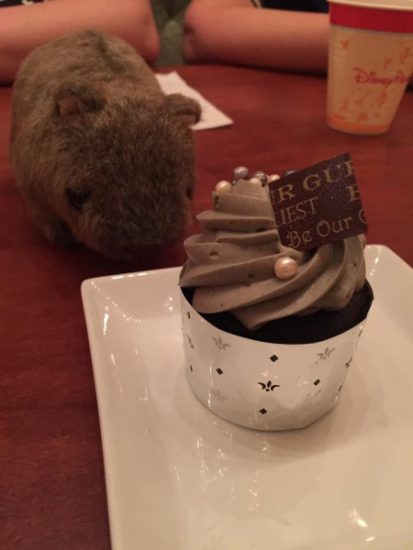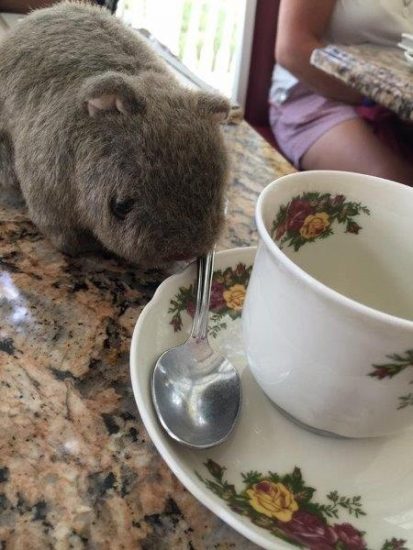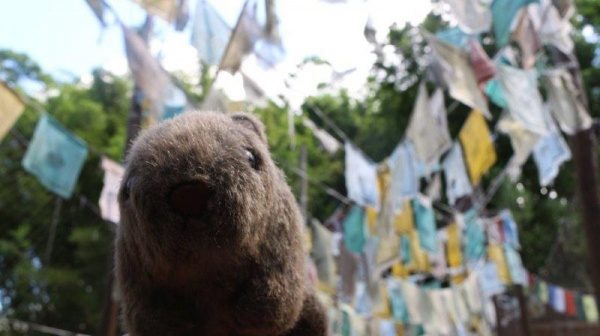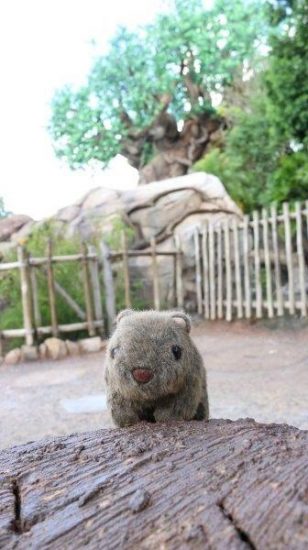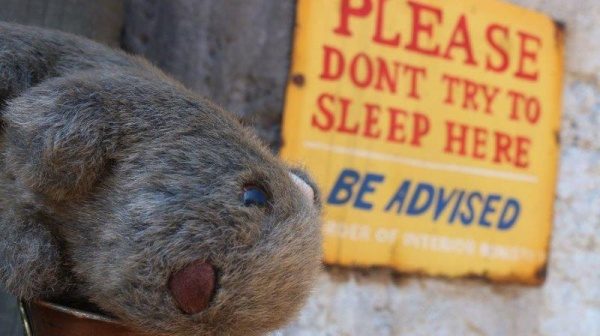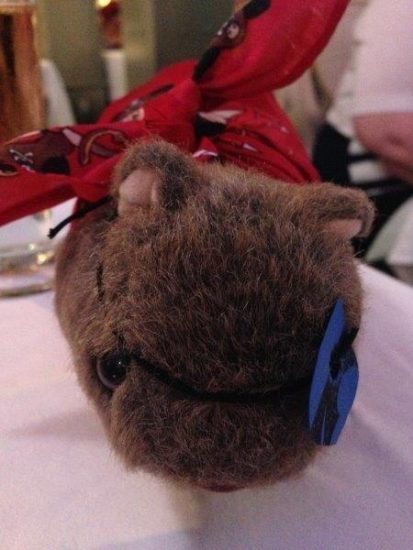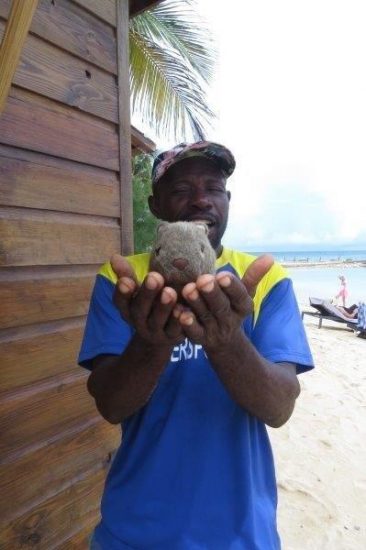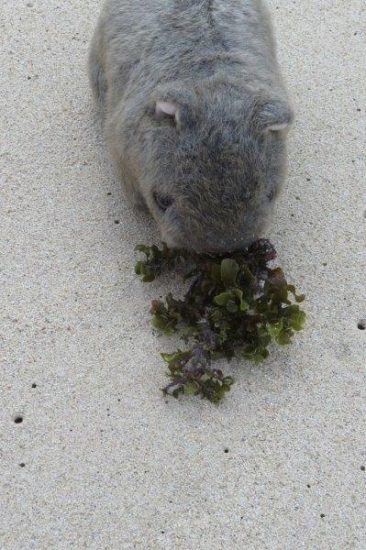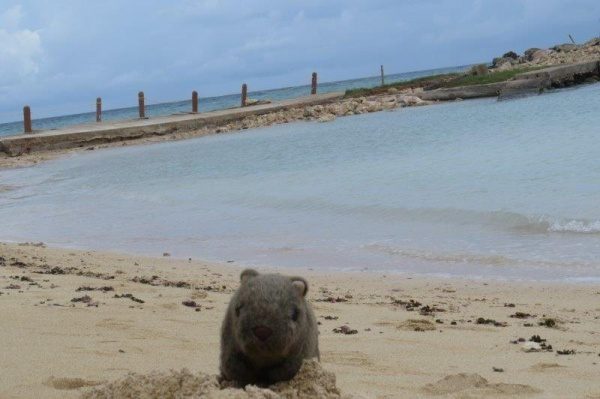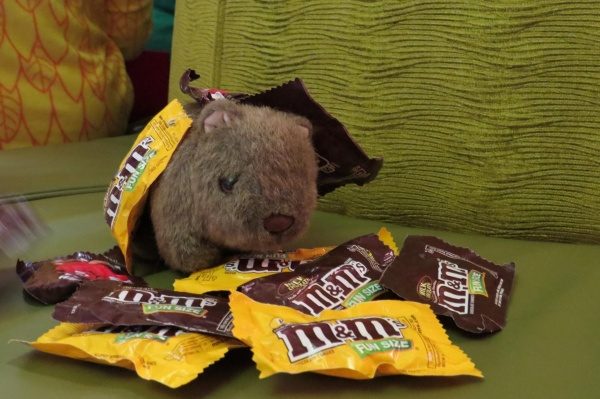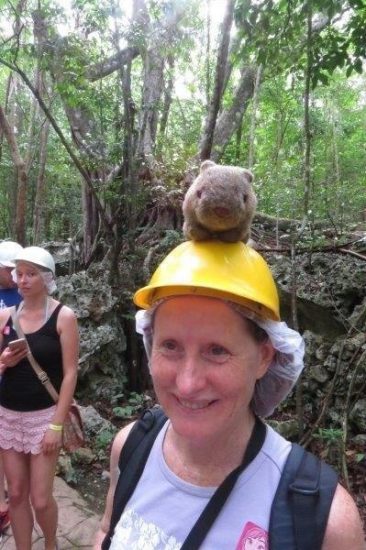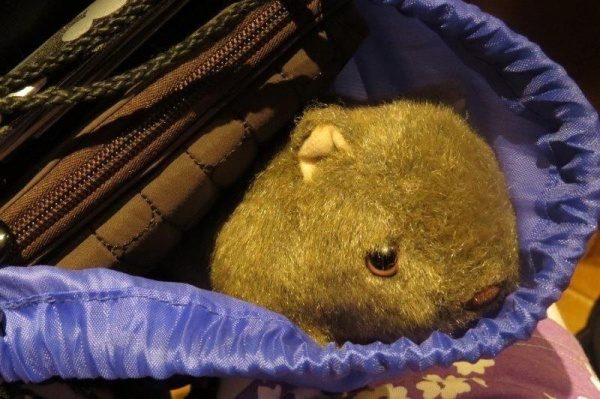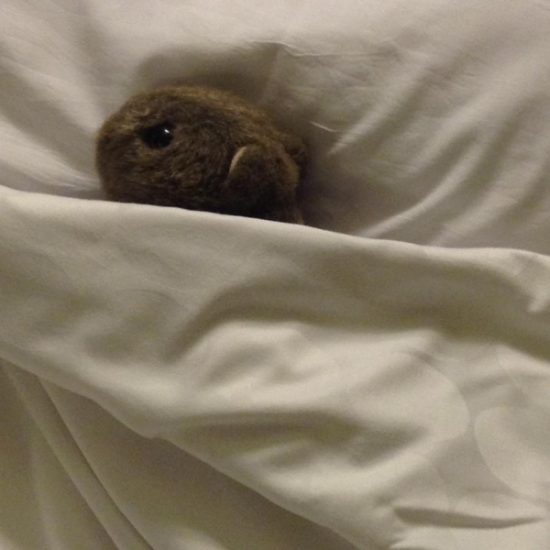 If you are interested in this or other great travel ideas, your travel agent can help!  The agents at the Magic For Less Travel know Disney, know travel and definitely know how to make a vacation fun for all!
Similar Posts: