Are you planning a vacation at Walt Disney World soon?  Here are some planning tips if you are considering a Walt Disney World vacation in 2020 and beyond.
The world sure is topsy turvy these days.  Many experiences are very different in our current reality and vacations are not exempt to the changes.  Different can still be enjoyable, though!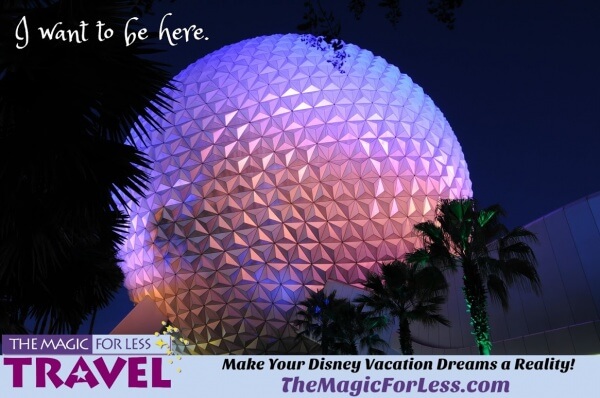 Know Before you Go
If you haven't used a travel professional before, then now is the perfect time!  There is so much to know before you go and things are always changing.  A travel professional can help you sort through all of the choices and keep you informed, so you are prepared for your visit.
Disney has a special Know Before you Go page.  Keep this page link handy as this will contain the most up to date information for your vacation.
Guests will need to select their park days through the Disney Park Pass System.  Park Passes and tickets are required for park entry.  It is very important to check the availability calendar to ensure that you will be able to make Park Passes for your preferred parks on your preferred dates before booking your trip.
Disney is accepting dining reservations 60 days prior to your vacation.   Dining locations will have limited capacity and adhere to social distancing requirements.
Tip: Since quick service dining options may be limited, it would be good to make some table service dining reservations as well.  Note that some locations are a set price and some have a la carte menus.  Your travel professional can help you choose the best options that will fit within your family's budget.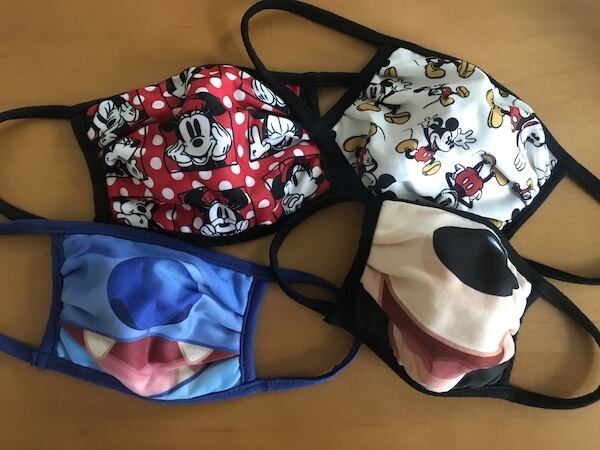 Be Prepared…what to pack
Face masks are required throughout Walt Disney World Resort Property for guests ages 2 and up.  You must keep your mask on, except when swimming or eating.  You may not walk around while eating and drinking.  Masks must fully cover your nose and mouth and be secured with ties or ear loops.  They must also be secure under the chin (no gaiters or bandanas).  Before you visit, try some different masks to see which will be most comfortable for you.  Everyone in my family seems to have a different preference.
Tip: Make sure to pack enough masks for your whole visit and some liquid laundry soap in case you need to hand wash them.  It would be a good idea to practice wearing them so you can get used to them before you go.
While Disney will have hand sanitizer stations around the parks, it would be good to carry a small bottle with you.  You may also wish to pack a stylus or touchless key chain in order to push the elevator buttons or credit card key pads.
With mobile ordering, dining reservation check in, maps, and checking wait times, you will be using your phone and the My Disney Experience app often.  Make sure you bring a portable charging device and phone sanitizing wipes.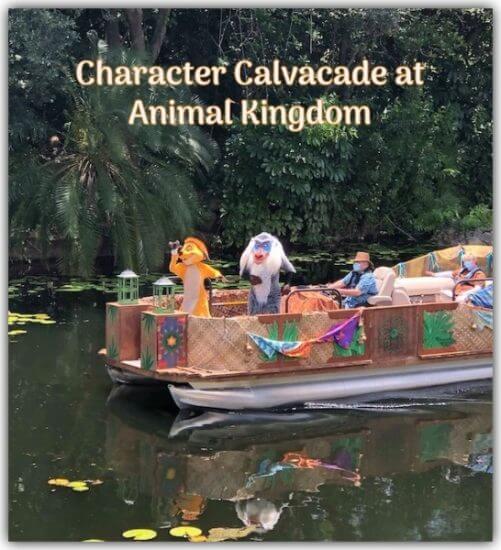 Enjoy the Moments
There are many attractions, shows, and experiences that may not be available, but that doesn't mean that you can't have a great time and experience some Disney magic!
Disney has created moments where you will be able to see your favorite characters from a safe distance.  Character Calvacades (think "mini parades") will take place throughout the day and without the crowds of a traditional parade.  You can also see some of your favorite characters on various stages around the parks.
Guests are experiencing things at a slower pace and with shorter wait times.  The low crowds make for some great pics, too!
Tip:  Kids love a good challenge.  Maybe you can create a Ride all the Rides Challenge, a Character Scavenger Hunt, Try a new Food Challenge, and more!  Get creative and make sure to document your challenge with pics or videos!  If this isn't your first Disney trip, try to experience new things or enjoy foods you haven't before! 
We don't know when the world will be more normal again and only you can decide if now is a good time for you to visit Walt Disney World, but I hope you enjoy some magic moments every day!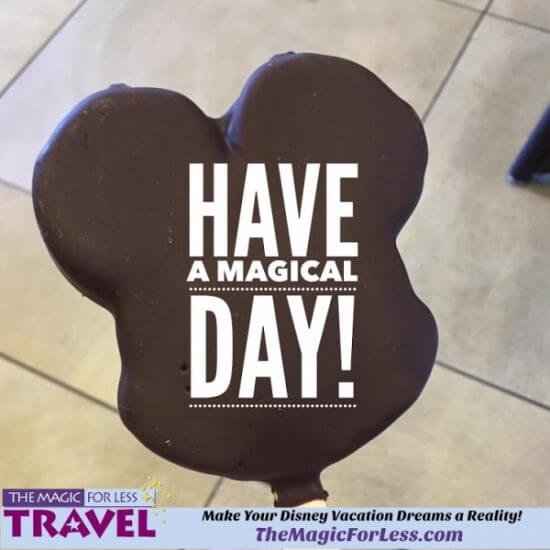 Similar Posts: