Are you headed to Epcot's Food and Wine Festival this year? I am! My husband and I, along with another couple are headed there this month and are leaving the kids at home! Planning for an "adults only" trip can be a lot of fun and I wanted to share a few tips on how to make the most out of your visit.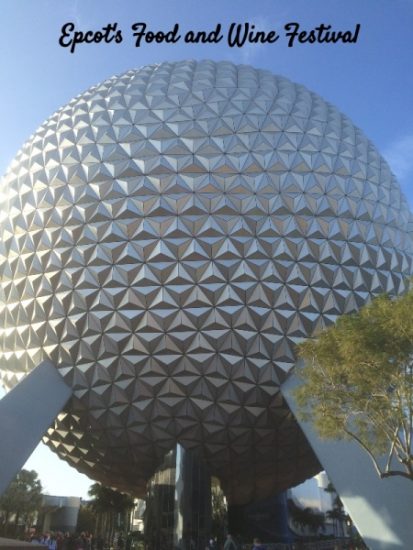 When to travel?, Where to stay?, What to book?
Epcot's Food and Wine Festival dates this year are from August 30th-November 12th. Although, attending Food and Wine during the week can be less crowded than the weekends, we knew after looking at our schedules that we would need to attend from a Thursday-Sunday. We were able to narrow it down to a couple of choices after looking at our family's schedules and then booked based on resort price, air cost, and estimated crowd levels.  Make sure to note school holidays and RunDisney race weekends as they tend to be more crowded.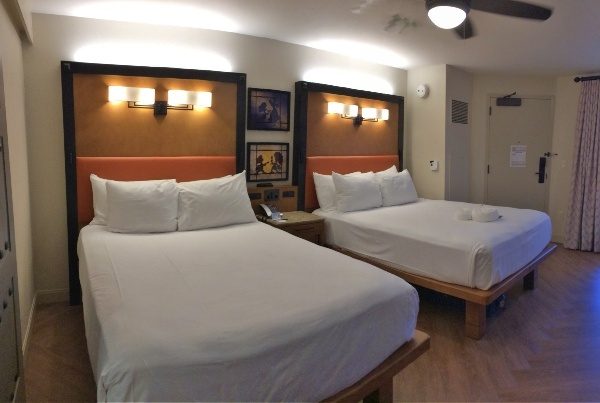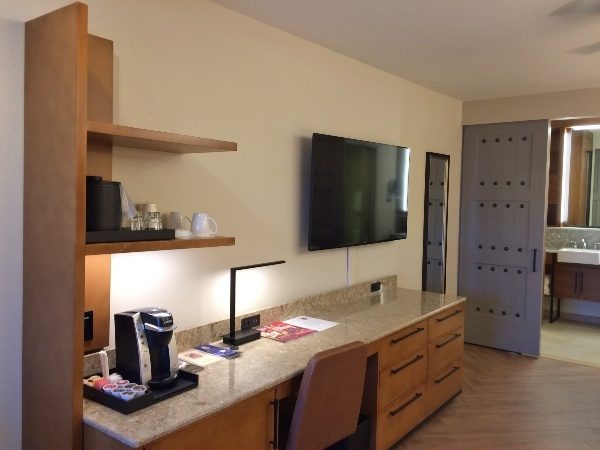 We decided to stay at Disney's Coronado Springs Resort and are hoping to be able to stay in newly refurbished rooms. We chose a 3 day park hopper that we plan to use Thursday-Saturday.  Thursday morning, we arrive very early and will go straight to Epcot.  Sunday we will be eating  at a resort and shopping at Disney Springs. We added the Disney Dining Plan so that we can take advantage of all of those snack credits for the festival. I anticipate that we will be converting some of our Quick Service meals into snacks, too. We are going to visit each park, but plan on spending most of our time in Epcot.
Planning is Half the Fun
I love planning vacations and the anticipation of the fun I know we will have. Set up a couple of planning sessions!  We had a couple of double dates to plan what we would like to do during our visits. Start with a list of your must do rides, Food and Wine activities and foods/beverages that you would like to try, and decide on your table service options. It is fun to think about all of the places that we knew our kids wouldn't like, that we would like to try.
You can find a great resource for planning your trip to Epcot's Food and Wine Festival here. They have the menus, concerts, events and more to make the most out of your visit. The festival is not just for adults! There are some fun kid activities and kid approved food as well! If you would like to take your kids, I would try for a weekday and early in the day.
Adult only fun
Disney Springs has been undergoing quite a transformation over the last couple of years and have added many new venues that we hope to have time to check out. The Edison, Jock Lindsey's Hangar Bar, and Wine Bar George are a few of the places that caught our eye. You can view the many dining, shopping, and entertainment options at Disney Springs here.
I don't know about you, but my kids are not huge fans of shopping…unless we are shopping for them, of course. I am looking forward to being able to browse all of the unique stores around the World Showcase and hope to have a little souvenir from each country to bring home.
Packing and Prepping
It is so much easier to pack for just the two of us, instead of my family of five!  My packing always begins with a list and then some decisions about what I will need on our first day. We plan on taking advantage of Disney's Magical Express and the luggage delivery, so we will need to make sure that we have everything for our park bag and anything we need for that night in our carry on luggage. Sometimes, the luggage delivery can be delayed. After check in, we plan to leave our carry on with bell services, grab our park bag, and head straight to Epcot. Here is a video of what I like to carry in my park bag.
Some of my prepping includes preparing my family for our departure. We have their grandmother coming to watch them while we are away. I make sure to leave their routine, activities, phone numbers of some nearby friends that can help, important medical insurance cards and doctor's numbers, our plans, and a fully stocked fridge.
Have you been to Epcot's Food and Wine Festival?  What was your favorite part?  I can't wait to share with you all about our experience when we return!
Similar Posts: