Welcome to your guide to the best Instagram spots at Disney!  Here are some pro tips to level up your IG Disney game and your vacation!  Whether you visit Walt Disney World this year or next or whenever you go, there's always planning involved! You may not have even considered that part of the planning is to be in the know about some of the best Instagram spots at Disney! I will show you where to capture some of the most truly magical photos! 
Living close to the mouse, I am down at Walt Disney World fairly often. It's always an adventure and I love to capture all the things. All the time. As a Disney travel planner, it is my top priority to make sure my clients have the most magical vacation at the happiest place on earth! This is why I seek out the best Instagram spots at Disney! You may not think of it right away, but planning ahead to take great pictures is a pro tip not everyone knows about! Capturing those awesome memories will continue to bring you joy long after you are off of Space Mountain or trying new snacks at Epcot! People take hundreds, even thousands of pictures before they know it, so let's take a look at some of the most Instagrammable spots to make sure you hit on your next visit!
Magic Kingdom
Cinderella Castle
Were you even there if you don't have some amazing shots of this iconic beauty? Any time of day, any time of year this is a winning shot to take and even better if you are in the picture looking up dreamily! Bonus points for capturing the famous Walt and Mickey Partner's statue in your shot!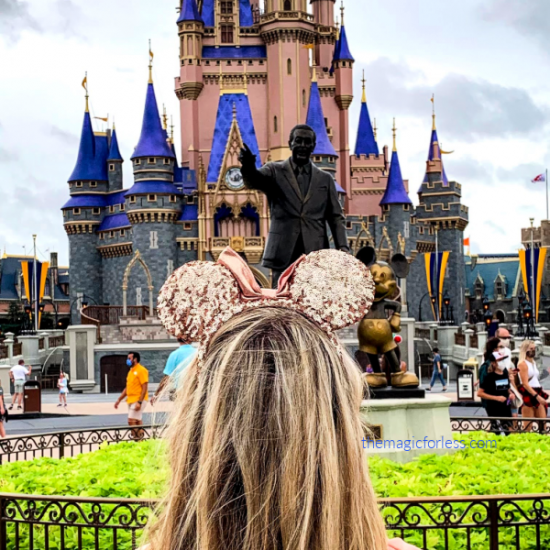 The Purple Wall
I could do a whole blog post on the insta-worthy walls of Walt Disney World. Everyone has to make a stop at the purple wall which is near the entrance of Tomorrowland in Magic Kingdom Park. This geometric Galactic Purple Wall is the latest addition to the famous Purple Wall.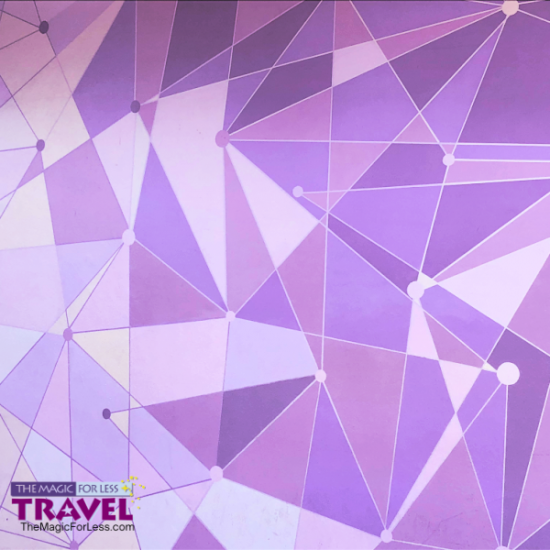 The Tangled Restroom
That's right, the restrooms. You wouldn't think to check out a bathroom for a good photo op, but the pretty Tangled-themed restrooms in Magic Kingdom — located between Fantasyland and Liberty Square are certainly worth stopping by with their bright colors and swirly wall murals. Not to mention a hidden Mickey!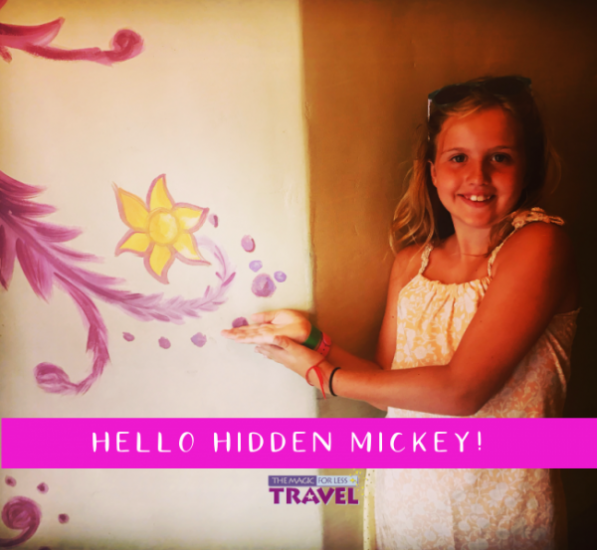 Epcot
Epcot makes it so easy to find lots and lots of perfect pics with its gorgeous array of different countries in the World Showcase. There are many hidden gems to take in this area, here are just a few. Spaceship Earth is always a show stopper and beautiful at sunset.
France Pavilion
The Eiffel Tower is always a good idea! Combined with the flowing fountain and the rest of the landscape,  this is a top-notch insta stop for sure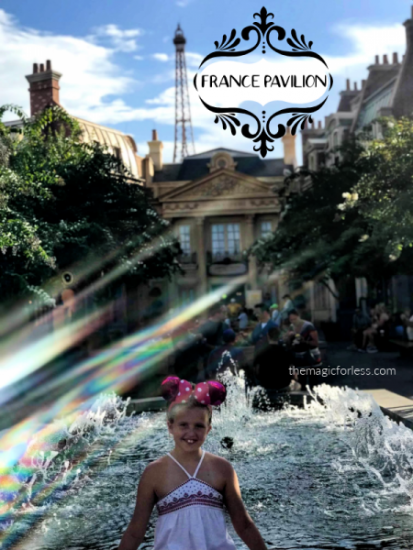 Morocco
A very popular stop, the ornate designs make this a beautiful area, great for a snap!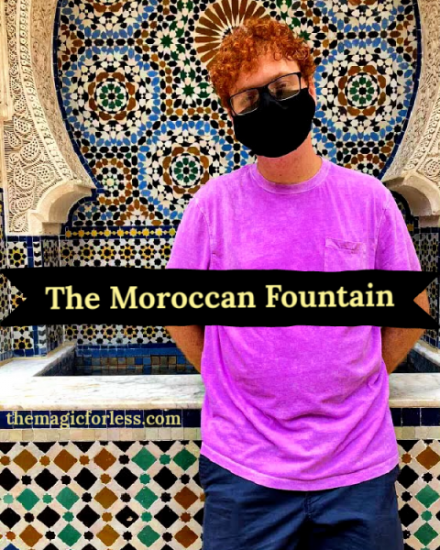 UK Pavilion
A super romantic look here, especially at night with the fairy lights twinkling! 
Bubblegum Wall
Back in Future World, take a stroll to the Bubblegum Wall. This pink-and-blue color-blocked spot, which is located near the exit doors of Spaceship Earth in Epcot provides the perfect pop of color.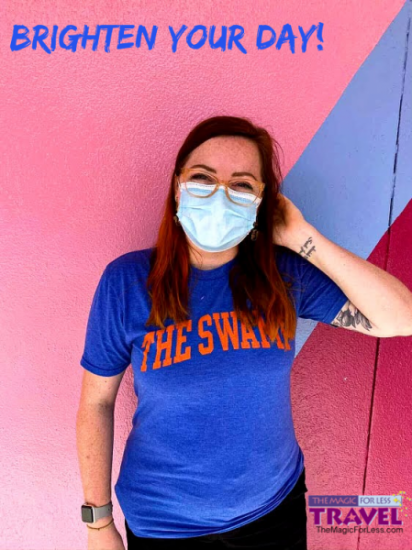 Animal Kingdom
No visit to Animal Kingdom is complete without snapping a photo by the iconic Tree of Life. Such an interesting shot, don't you think? A must-have!  Animal Kingdom is known for its Harambe Walls as well.
The You Are Most Beautiful Wall is an excellent way to brighten your day!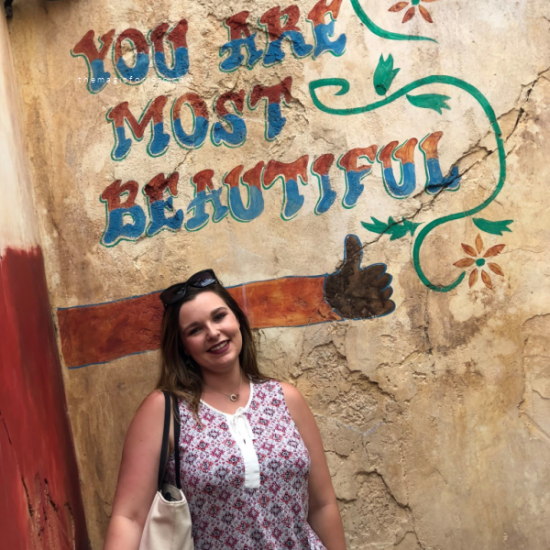 Harambe Market is full of hidden gems, and another wall to visit is the Fichwa Fellow Wall.  However, this one is a bit tricky to find which makes sense, since "Fichwa" means "hidden" in Swahili.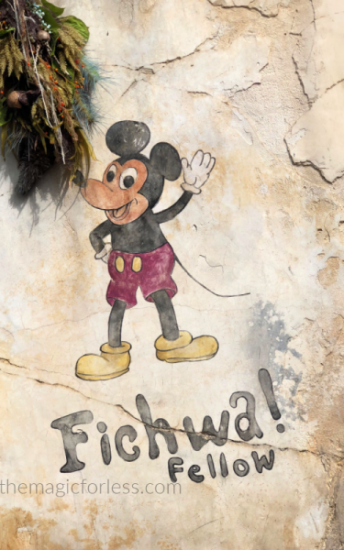 Hollywood Studios
Lots of fun pics to be had here! You can always stand in front of The Tower of Terror for a classic photo or find Chewbacca or perhaps some Stormtroopers in Galaxy's Edge! However, you can find this lesser-known shot right outside of the Sci-Fi Dine-In Theater Restaurant!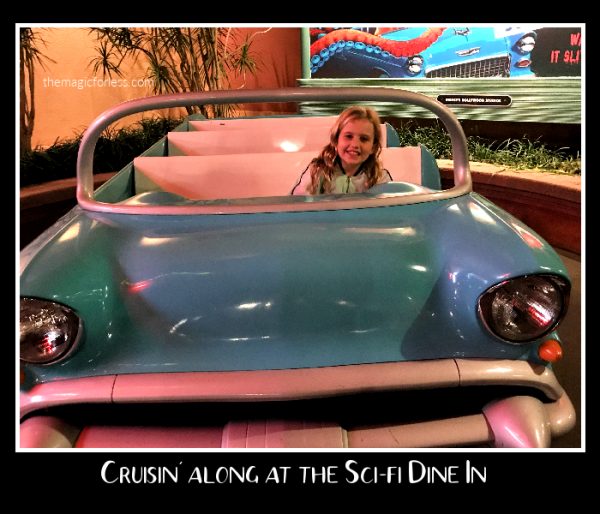 Disney Springs
Located by the delicious and relaxing restaurant, The Boathouse,  the Florida Sunshine wall has become a favorite insta stop thanks to the popularity of our sweet friend, Orange Bird. Who doesn't love Orange Bird?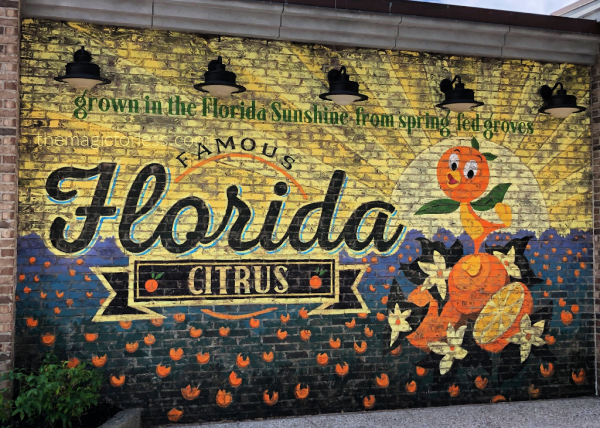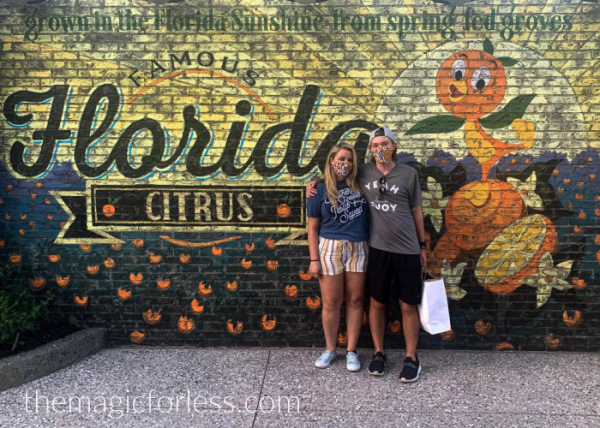 Disney Resorts
There are many photo ops at the themed Disney Resorts, here are a few faves. The walkway tunnel at Disney's Riviera Resort features two spectacular mosaic murals. One is the magical scene of London at night, with Peter Pan, Wendy, Michael and John flying off to Never Land. In this photo, the  mural showcases Rapunzel's floating lantern scene from "Tangled."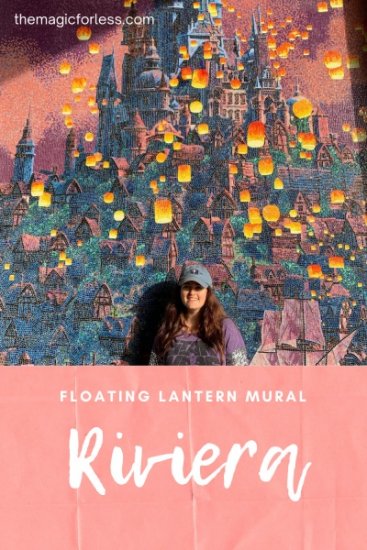 One of the most beautiful lobbies on Disney property belongs to the Grand Destino Tower at Coronado Springs. Here it is dressed in its holiday finest! The perfect backdrop!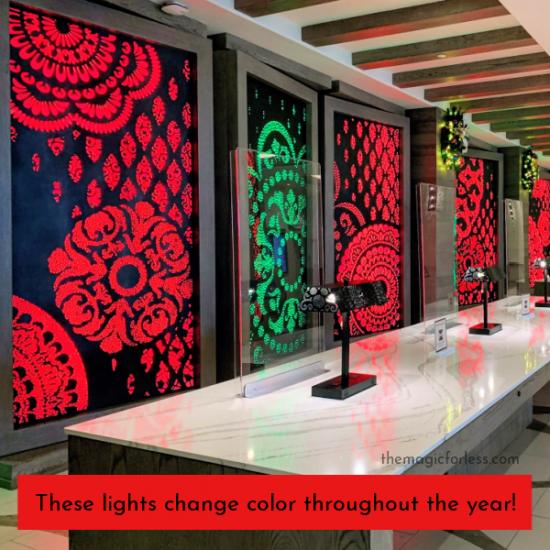 That's a wrap for now! I hope you learned about some of the best Instagram spots at Disney! New places and spaces to grab some insta-worthy shots; memories to last a lifetime or to level up your social media game! Comment below with some of your favorite spots!  Want even more ideas? Check out these unique ones here! Join me here for more Disney vacation planning tips, trip quotes and more!  As always, be the first to know the latest Disney news and discounts from The Magic For Less!
Similar Posts: