Well riding Disney's Skyliner may not get you "To Infinity and Beyond" but it will get you to 2 parks as well as a few of the resorts.  Curious about how this works?  The Skyliner is a brand new form of transportation at Walt Disney World using a gondola system (traveling in the air not by boat).   This new system has stations at Pop Century/Art of Animation, Caribbean Beach, and Riviera resorts.  There are also stations at Epcot's International Gateway and Hollywood Studios.  I was able to experience the Skyliner for the first time during my recent trip to Disney World.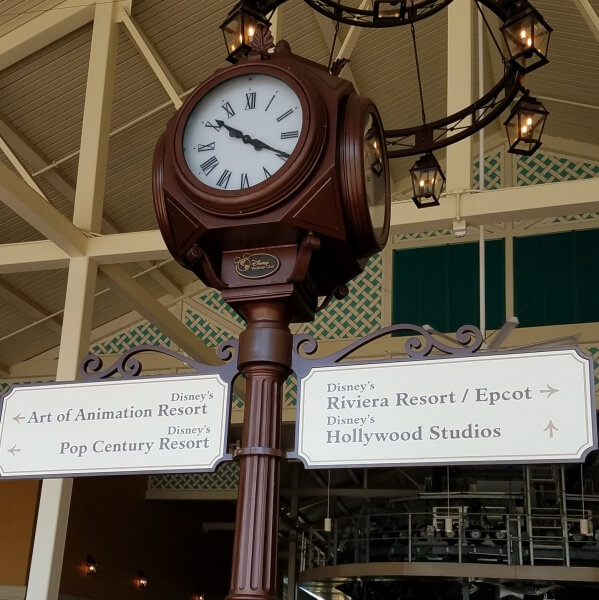 How Does It Work?
The system has gondola vehicles that continually move thru and between each of the stations.  Being at Disney World, most vehicles are in bright colors with a Disney character or two painted on the outside.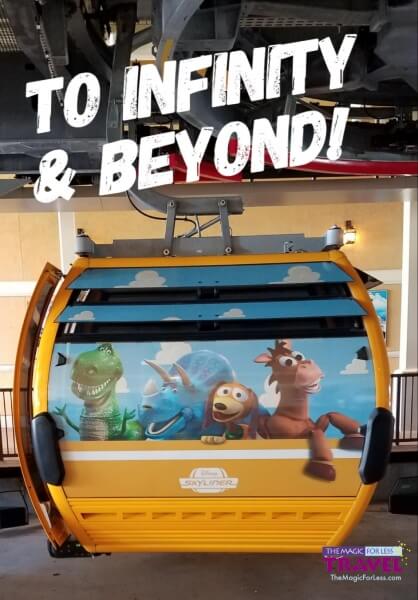 Inside are two long benches facing each other enclosed in glass with multiple horizontal vents for air circulation.  Normally, each gondola can fit 10 people (6 people for handicap accessible gondolas).  With the current social distancing, each gondola carries only your party.  In my case that was a party of two people.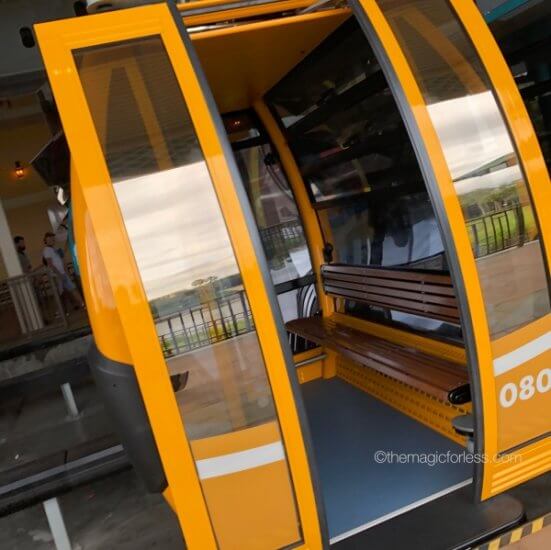 Where Does It Go?
Our route would take us from the Pop Century/Art of Animation station to the Caribbean Beach station (a short 5 minute trip at most).  This is where you would switch gondolas before going on to Epcot or Hollywood Studios.  When you aren't traveling during park opening or closing, this is a very quick switch.  However at those extra busy times of day, there can already be a line formed for your next destination and you will be at the back of that line.  Park opening for Epcot had us waiting in the line for another 15 minutes before we were on the next gondola.  For Hollywood Studios, it was another 30 minutes before we were on the next gondola.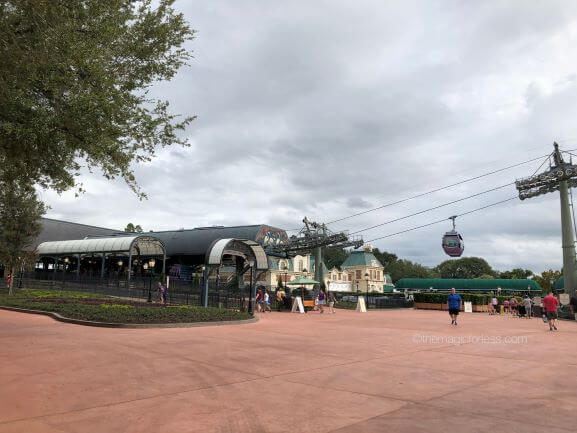 If you are traveling to Epcot from Caribbean Beach, you will stop at the Riviera resort but don't have to change gondolas.  With Hollywood Studios, it's a straight shot from Caribbean Beach.  One interesting thing for the Epcot route is that you actually go thru a "turn" station after Riviera.  There will be a voice that comes on as you approach and tells you this station is just for slowing down the gondola and making a 90 degree turn toward Epcot.  You don't get out at this station but it's a pretty cool experience!  Check out the video below to see our experience with the "turn" station.
Fear of Heights?
I was really looking forward to trying the Skyliner but I was also a little concerned. A recent experience made me aware that I have more of a problem with heights than I realized!  I wasn't sure if the gondolas would be too far off the ground or if I would be fine with the height.  I'm happy to report that while there were a couple of shaky moments, for the most part I was fine with the gondola.  However,  the gondola does stop periodically as the system adjusts.  When it stopped one time for more than a minute, we were hanging over a major road and the gondola started swaying a lot.  I was not very comfortable but I did get thru it!  So if your fear of heights is very great or is triggered by swaying, you should probably skip the gondola and opt for one of the other transportation methods.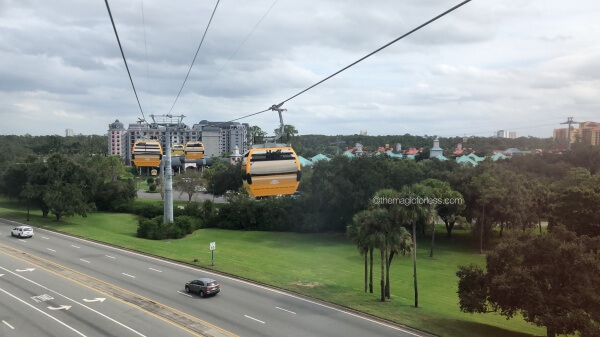 How the Skyliner is Impacted by the Weather
One more thing I want to mention.  This is Florida and many times there will be a thunderstorm in the afternoon/evening.  When there is lightning within 4 miles of the Skyliner, the gondola is shut down.  They won't reopen until the lightning is at least 6 miles away.  Average down time will be about 30 minutes.  When the gondola isn't available, the gondola resorts do run buses to Epcot and Hollywood Studios.  We found the buses arrived on a pretty frequent basis.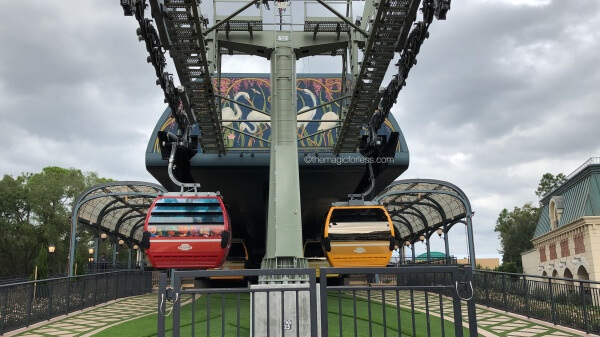 Conclusion
Overall, I would highly recommend the gondola.  It was a cool experience and usually took less time to arrive at the parks than bus transportation.  Plus you do get some amazing views!  So, will you be trying Skyliner on your next Disney World vacation?  I hope to see you there!  Request a quote to experience Skyliner for yourself!
You can also take home one of these adorable ornaments to commemorate your ride!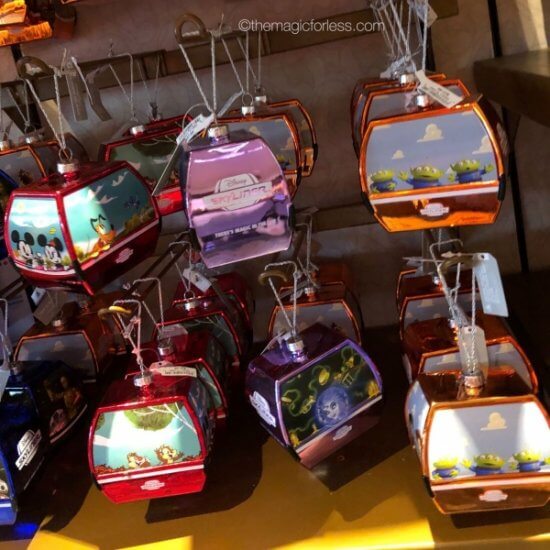 Similar Posts: