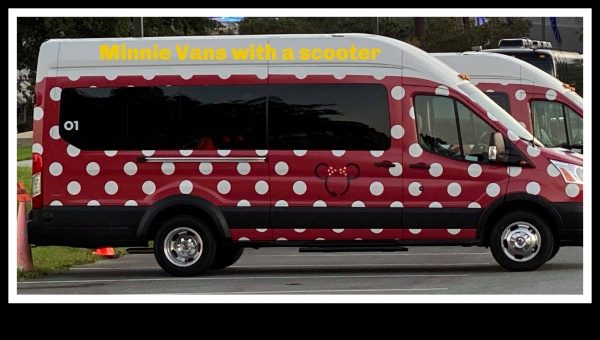 I am sure many of you have heard about the polka dot vans that travel around Walt Disney World and now to the airport and Port Canaveral as well called Minnie Vans.  They offer a great deal of convenience for times when you just do not want to wait for the typical Disney transportation options, or my favorite, for when you are going from resort to resort and would have to transfer somewhere.     We did that transfer with multiple buses with young kids a few times too many and it's HARD.    We are no longer are traveling with young kids, but have thrown something else into the mix that often slows up our travel time.    I require a scooter to get around the parks.  Disney is great about assisting guests traveling in scooters and wheelchairs, but there are limitations.   Some of the boats cannot accommodate scooters and the buses can only take a maximum of 2 scooters per bus.    So there are times when guests in scooters have to wait for the next bus or make alternate plans.   I recommend taking your scooters in Minnie Vans for the ease and personalized experience.
How many can fit into a Minnie Van with a scooter?
Disney World has 6 ADA Minnie vans that can accommodate scooters and wheelchairs.    They can hold up to 6 IF there are two scooters and the guests remain in the scooters during transport.   To break it down, they have 4 regular seats in the ADA vans, and spots for 2 scooters, as well as one car seat that is permanently in the van.   To request the ADA Minnie vans you need to call 407-828-3500.  You can call up to an hour before you need to get picked up to set things up.   The helpful cast member on the phone will let you know the charges, and they will be charged to your room account.   We paid just under $30 for French Quarter to Magic Kingdom.
Why use a Minnie Van?
The Minnie Vans can go places other vehicles such as Uber, Lyft and taxis cannot.   Minnie vans will get you as close to the park for drop off as possible.    At Magic Kingdom, you will be dropped at the park rather than the Ticket and Transportation Center.   Other rideshare options are required to drop off and pick up at the TTC.
At Fort Wilderness, the Minnie Vans are allowed to go right to your campsite or to Hoop De Doo Review.   Other options require a pick-up and drop off at the Outpost Depot.
Minnie Vans go to the Disney Springs hotels, Bonnet Springs Hotels, Four Seasons and the hotels at Flamingo Crossings.
Minnie Vans can also do airport transfers and Port Canaveral Transfers.    This is a more upscale and private experience than taking Magical Express or the Disney Cruise Line buses.   Reservation for these rides should be made through the regular reservation center.
Driving the Minnie Vans is not an entry-level job either, so the drivers you will meet all have some great and interesting stories and facts for you about their time working at the Mouse.  Have a favorite piece of Disney trivia?   Make sure you share it with your driver, you never know what trivia they may share in return.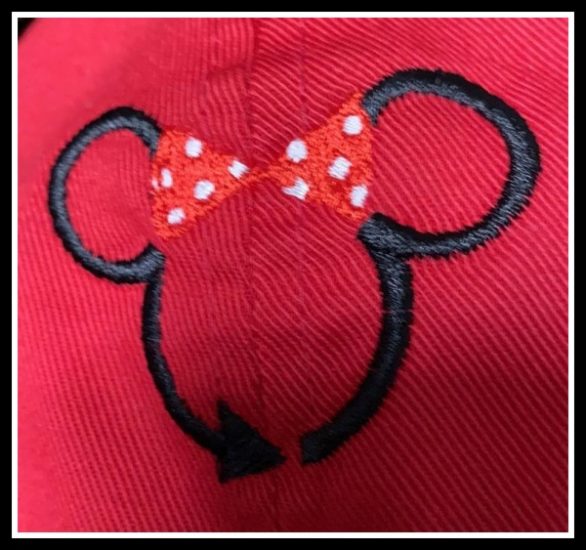 I am not traveling with a scooter, how do I call a Minnie Van?
For anyone else wanting to use the Minnie Vans that do not require the accessible vans, it's quite simple.   Before leaving home make sure you have the Lyft app downloaded to your phone and an account with Lyft.  When it's time to set up your Minnie Van, open the Lyft app and you will see different transportation options.   You need to scroll all the way to the bottom or to the right depending on your layout to see the Minnie Van.  The regular Minnie vans come with up to 2 car seats and can hold 6 guests in total.
Similar Posts: