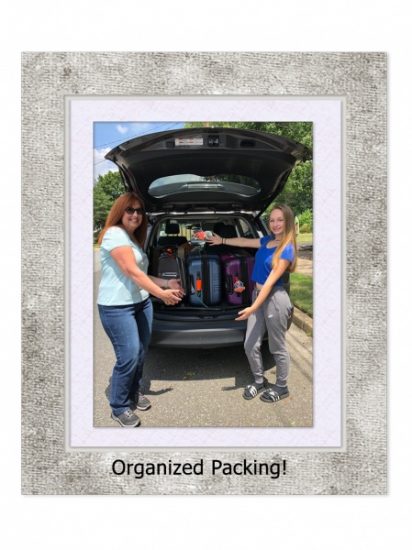 I admit it, I'm one of the organized people who can find anything in the house because I know where everything is. I use file folders, binders and lots of labels. So when it comes to packing for a vacation, I am also super organized, although my label maker doesn't get used (as often).
I'm going to share some of my packing tips with you, and am including some links to where you can find some of the items I love, though we have no affiliation with any of these companies, the links are to give you the information, pricing and 'where to buy' only.
So let's get started packing for an awesome vacation!
Depending on the length of the trip, I determine what size suitcase I will need. I have a set of nesting suitcases that do not take up much space in my closet when not in use. These sets are easy to find anywhere online and in store, my only suggestion would be not to purchase the least expensive set you can find. I know it's tempting, but typically those cheap luggage sets are just that – cheaply made and don't last long. If you travel often, a more expensive set of luggage is a great investment as it will last you for years, but you don't have to go to the top of the line.
Once you know what size suitcase you need, lay it on a flat surface and open it up, and go for a table or an empty bed – not the floor. I am finding as I get older, the floor seems much further away than it used to be!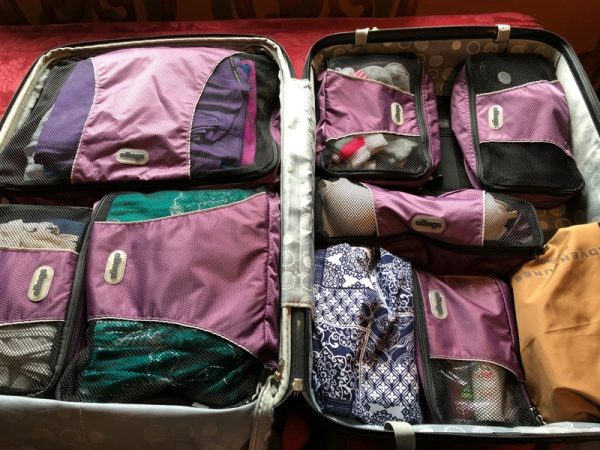 I highly recommend purchasing packing cubes. There are many brands, and you can find good ones at www.ebags.com, www.thecontainerstore.com, and of course, www.amazon.com. My favorites are the ebags brand, and I use different colors to help me pack an organized suitcase. For example, my bags are purple, my husband's are black, and I use turquoise bags for all things "seashore" (bathing suits, cover ups and hats). The absolute BEST thing about packing cubes is that they make unpacking so easy. I unzip them, leaving clothes in them, put them in a drawer and I'm done. That's it, and whatever is left in the packing cube when it's time to go home is clean, so just zip up and throw in the suitcase. Less laundry to do when you get home!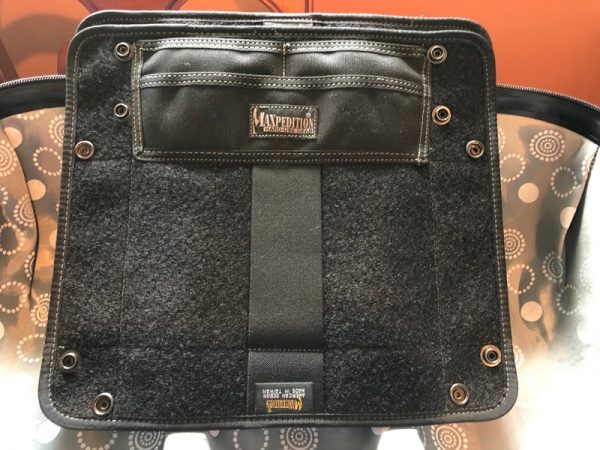 One of my favorite travel items is this flat packed tray that snaps into a fantastic catch all. When you get back to your hotel room or stateroom, and you have coins or receipts or other small items that you don't want to lose, just put them in here! At the end of my trip, I toss it all into a plastic envelope to take home and sort through. I am organized, but I am not going to spend my valuable vacation time sifting through receipts. Some things can wait.
I do use shoe bags for my shoes, and if you don't want to purchase these, a great option is to use the bags that your sheets sets sometimes come in! These work really well and you will save some money (to spend on vacation).
I love The Container Store and have found some awesome and inexpensive plastic envelopes that I use for any paperwork I may need to travel with (travel insurance papers, addresses, etc.) I always like to have paper 'back ups' of any important information, especially if you are traveling outside of the United States and may not have immediate WiFi access. These are my favorite plastic envelopes, but you can find what works for you.
I have a toiletries bag, a medicine bag (you will need your prescriptions, but I also like to be prepared and pack some things that may be hard to find, depending on where you are traveling, such as Tums, Band-Aids, Alka-Seltzer, sunburn gel and Advil).
If you are going away for a longer time, or if you are a shopper, I also highly recommend a folding duffle bag. They come in all sizes, and I throw one of these in my suitcase (they don't take up much room when folded down), and if I need it on the way home because I shopped too much (it happens), I can just throw my dirty clothes in the duffle bag and pack my new purchases in my suitcase.
Lastly, you need a bag to hold all of those cords you need for your phone, iPad, charger and any other gadgets you may love. This one is my favorite: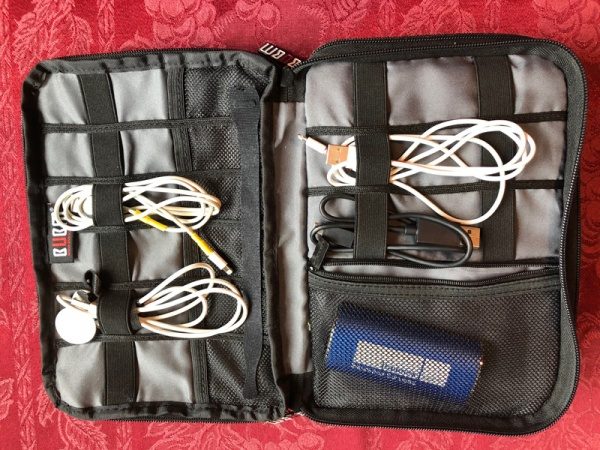 My suitcase when I am ready to zip her up and head out on an amazing adventure! Read my blog here about my Adventures by Disney Germany adventure! Once you are packed, there is nothing to do but head to the airport!
Wishing you all many adventures! Trisha Zavrel 
Similar Posts: