The Hollywood Brown Derby, designed after the famous Hollywood landmark Brown Derby, located in Disney's Hollywood Studios, has been a popular dining choice (now a Signature restaurant) since it opened almost 30 years ago.
In 2013 a welcomed addition was added – "The Hollywood Brown Derby Lounge."   The lounge is outdoors, with a nice size bar, plus quite a few tables along the railing with umbrellas to keep the sun from beating down on you.  There are also high top cocktail tables along the wall.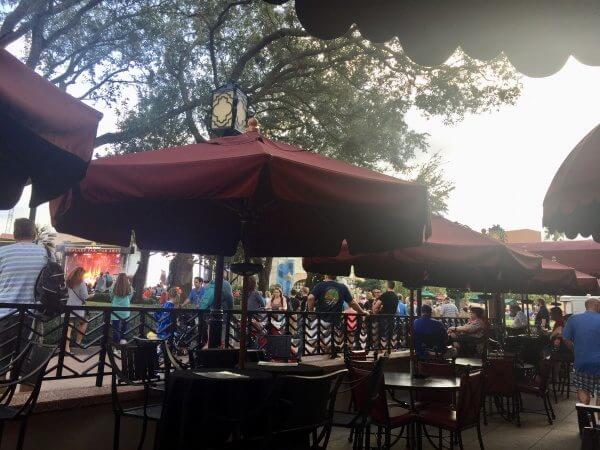 The bar is at the entrance of the lounge, where you can also walk up and order a libation to go.
Take a break and enjoy specialty cocktails and unique appetizers.  This is a great spot to relax and the perfect spot for people watching!
I was pleasantly surprised to see the famous signature Cobb Salad was on the menu.  It's 'appetizer' size but was plenty big for lunch, a snack or even a light dinner.  It was just as delicious as you hear it is!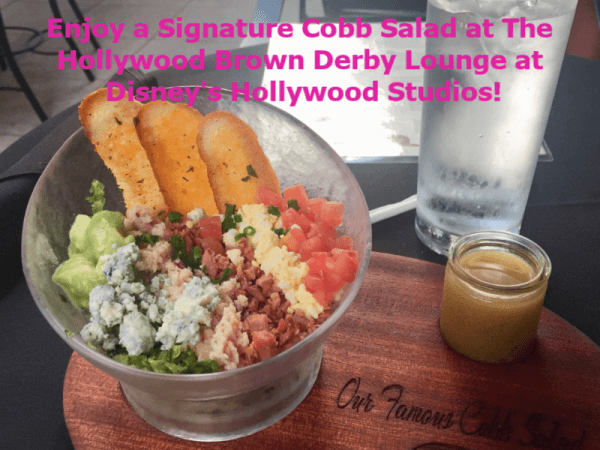 It's a mouth-watering menu, next time I want to try the Andouille-crusted Shrimp or the Derby Sliders (or maybe both!).  The dessert trio is a must also!  Savor in some famous Grapefruit Cake, maybe a piece of warm blueberry cobbler, and Cappuccino Brule'!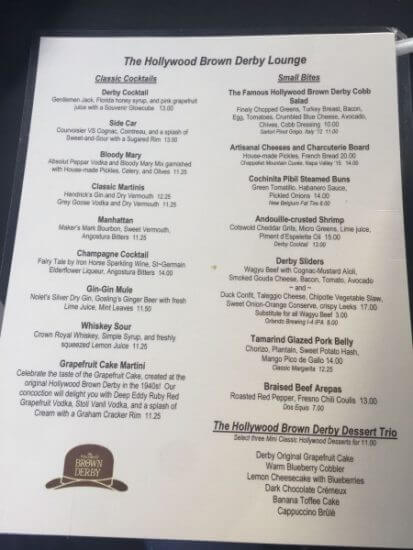 The selection of beer and wine will not disappoint, but the fun part is the specialty cocktails.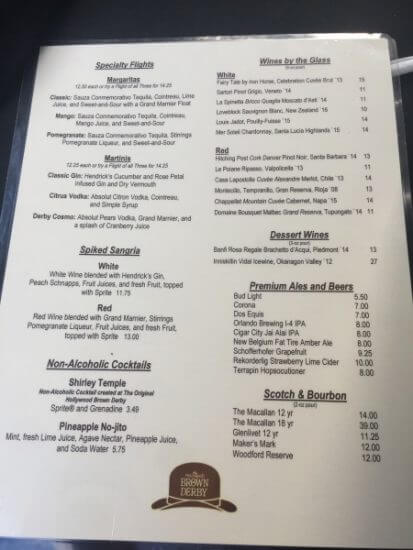 The Margarita Flight was fun and exciting, and all three were excellent!  'Classic, Mango and Pomegranate'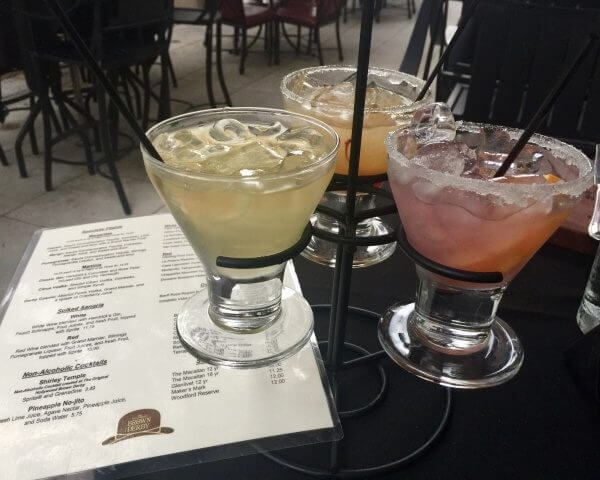 The Hollywood Brown Derby Lounge is an excellent alternative for those who want to experience the signature dishes of the restaurant without breaking the bank!
So take a break from running around the Parks at the Hollywood Brown Derby Lounge.  The Lounge does not make Advanced Dining Reservations, but that is what adds to its charm.  A lot of folks still don't know it's separate from the restaurant and that you can just walk up and get a table.
Contact The Magic For Less Travel to plan your visit to Walt Disney World, and don't forget to take a break at the Hollywood Brown Derby Lounge at Disney's Hollywood Studios
Let's plan your magical vacation today! https://www.themagicforless.com/about-us/meet-our-agents/laura-augenti/
Similar Posts: