Those of us who are Disney World veterans enjoy sharing this magical place with others. Someone who's never been may have no idea what Disney World is all about. A friend recently said to me, "I don't like amusement parks." My response was that Disney is the best of the best when it comes to entertainment. Their theme parks are no exception!
Recently, my wife and I had the opportunity to take our oldest daughter and her family to Walt Disney World in Florida.  Of the four of them, three were "newbies", having never been to any Disney theme park. *We took our oldest grandson a couple years ago and he was anxious to show his family how great Disney World is!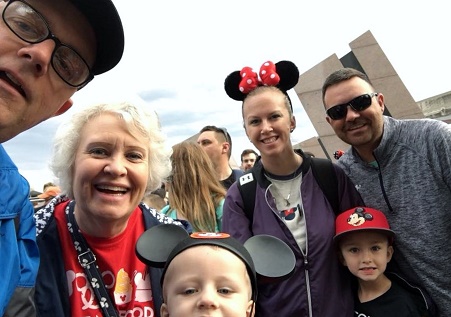 When planning, I knew I had to approach this trip differently than when it's just the two of us.  We have been going to Disney World for 30 years and now go at least twice a year.  As the years have gone by, the way we vacation at Disney has changed.  Running from attraction to attraction is no longer the way we tour.  We make our 3 fastpasses per day, maybe experience a few attractions with low wait times, enjoy a table service meal and whatever nighttime spectacular is scheduled.  And shopping…lots of shopping!  Basically, we just soak up the atmosphere.
Taking "newbies" required me to think old-school, if you will.  *"Newbie" is just a slang word for a first-timer. In addition, we only had 4.5 days in the parks.  Disney veterans know the Magic Kingdom and Epcot both take 2 days each, to tour effectively.  Plus, no one wants to miss Animal Kingdom park these days, with the new and amazing Pandora.  Even the Disney Studios were important, as attractions like Toy Story Midway Mania and Rock 'n' Roller Coaster are must do's. I had to make some tough choices. I kept asking myself, "How can I show them a great time, see as much as possible and not wear us all to a frazzle?" Here are three things I considered beforehand, all of which are just plain common sense.
I planned out our days, allowing for any possible changes that might come up. As I look back, we created many special memories with our kids and grandkids. I thoroughly enjoyed showing my newbie son-in-law around Disney. I knew he had a good time when he kept saying how incredible everything was and what his favorite things were each day. We were able to do most of what I originally planned.
One thing I've learned over the years is to be flexible. Disney World is an exhausting vacation (when can we go back, haha!?!). Sometimes weather affects your day or a ride breaks down or your child has a meltdown. In that case, you just have to step back and punt, for the overall sake of the group.
To be fair, there were some minor setbacks. Test Track shut down while we were in line, due to weather. We skipped Splash Mountain due to sheer exhaustion. Pirates was closed for refurbishments. We did not get to enjoy the Flower and Garden Festival as much as I wanted. Weather did not permit us to enjoy the Pop Century pools as much as I had hoped.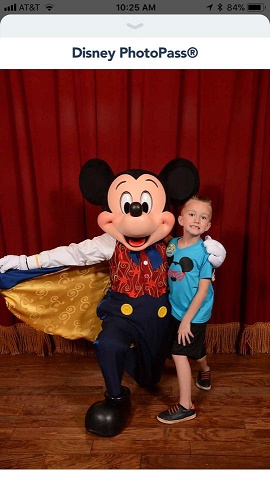 In the end though, I wouldn't trade our experiences for the world. We had a great time and everyone, newbies included, gained a new appreciation for "The Most Magical Place on Earth"! Who would you like to introduce to your favorite vacation destination?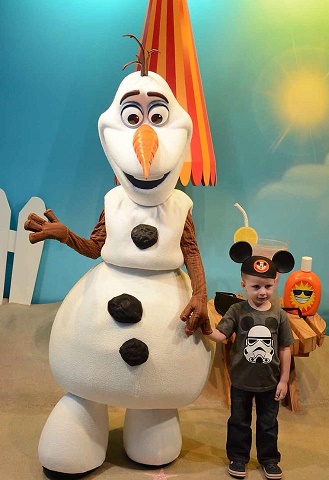 If I can help you plan a magical Disney vacation, please contact me here.
Similar Posts: