Are you still unsure of your summer travel plans? Below are the top reasons to set sail on the Disney Cruise Line this summer!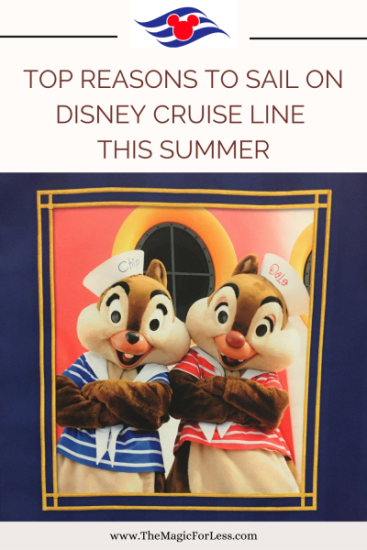 Schedule
Time together as a family is important, but sometimes the school schedule can make it difficult. Travel during the school year often requires approval, makeup work and can even have limited times for travel. Sailing Disney Cruise Line in the summer gives you the freedom to take children along without worrying about school absences, make up work and missed content. 
Crowds
Summer travel may be busier, but one thing is for certain – the capacity of a Disney Cruise Line ship! Whether you travel during peak travel time or low travel time the capacity of the ship is still the same! You will know for sure what the maximum crowd level could be and ensure that there will be enough staff, food and room to have a fantastic time!

The Disney Wish
If you haven't set sail on Disney Cruise Line's newest ship, The Wish, then look no further for a reason to sail on Disney Cruise Line this summer! The Wish is a fantastic ship with gorgeous and spacious staterooms. It includes dinner theater, Aqua Mouse attraction at sea and a slide to get into the kids club!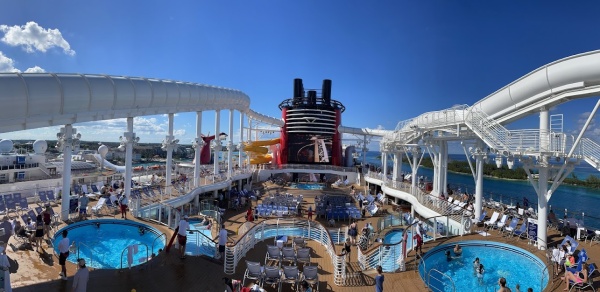 Inclusions
Disney Cruise Line has so many inclusions that you don't feel nickel and dimed. From room service and soda to many character meets you'll feel right at home on the ship. If you stop at Castaway Cay you get included towels and loungers and the Pelican Plunge water park and Spring-a-Leak splash pad areas.
Disney Cruise Line Destinations
Cross off your bucket list aspirations by sailing Disney Cruise Line this summer. Depart from Barcelona, Copenhagen, Rome, Miami, Port Canaveral, Southampton or Vancouver! Unpack once and visit Alaska, Northern Europe, the Caribbean or the Mediterranean with some of the best itineraries and ships on the sea.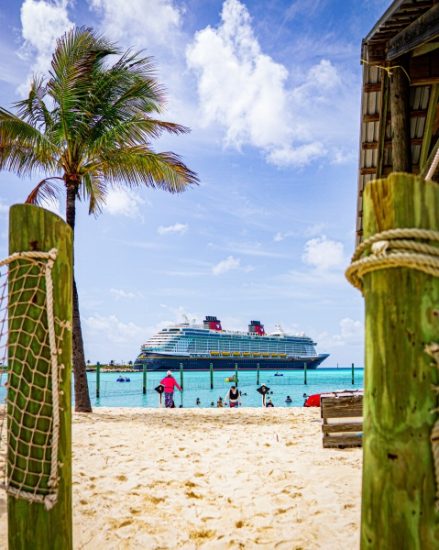 Shipboard Credit from The Magic For Less Travel!
Get Receive up to 5% of your cruise price in shipboard credit exclusively from The Magic for Less Travel when you book any new Disney Cruise Line Sailing! This is not a rebate or check you will receive after you cruise; this is a shipboard credit you can use on your cruise. You can use your credits for shopping, shore excursions, spa treatments, and more!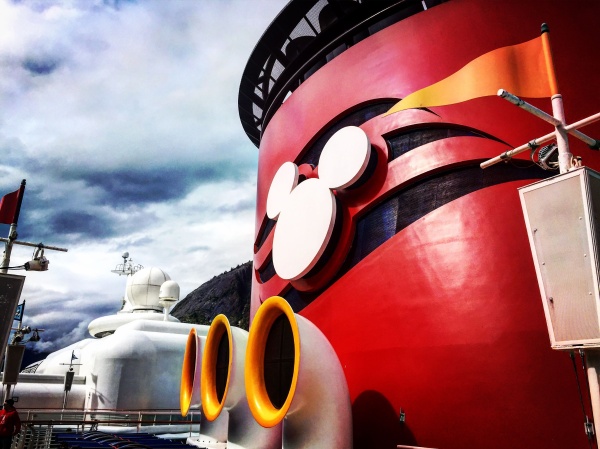 Do you want more tips and guidance for your Disney Cruise Line vacation? Contact me for a no-obligation quote!
Similar Posts: