As you start to plan a Walt Disney World Vacation, you face many choices and options. One of the first choices you face is the type of park ticket you want to purchase. Getting the right type ticket for your trip is essential to the vacation going smoothly.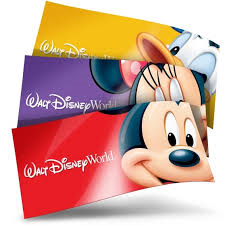 All ticket purchases start out with a standard base ticket that allows the guest to enter one of the four theme parks per day. Once the park is chosen and visited, the guest is not allowed to enter another park without using another ticket. Disney offers two add on options, the Park Hopper and the Park Hopper Plus. The Park Hopper option allows the guest access to all four parks in one day, using only one ticket. The Park Hopper Plus allows access to all four parks, plus access to Disney's two water parks.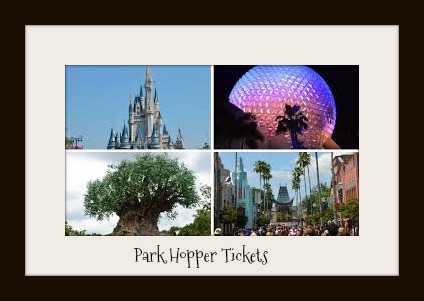 Both Park Hopper options come with an additional charge. Generally, it costs between $55-$69 for the Park Hopper, depending on the park and season, per day on top of the standard ticket price. As with the standard one-park per day tickets, the cost per day for the Park Hopper option decreases with the addition of days to the ticket. When you calculate the additional cost per person for a family, adding the Park Hopper option could greatly increase the amount spent on a Disney World vacation.
So, the question if often posed, "Is it worth it?". As with most aspects of a Disney vacation, the answer is "It depends". Many factors need to be considered when deciding if adding the Park Hopper option is a smart decision for your family.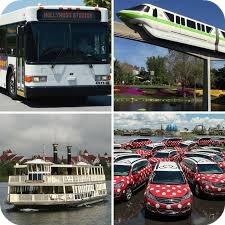 The biggest benefit that the Park Hopper option provides is flexibility. By being able to access all 4 parks with one ticket, you are provided with the ability to change plans on the fly and better adapt to variables that may come up during a vacation. Things like unexpected ride closure, increased crowd level and lack of interest in a particular park are all things that the Park Hopper option can help avoid. Having the ability to leave one park and access another, gives families the ability to adapt better to unpredictable situations. Families that like to take an afternoon break can return to a different park in the evening when they have the Park Hopper option.
Another great way to use the Park Hopper option is taking advantage of Extra Magic Hours. Extra Magic Hours are a benefit that Disney offers guests that are staying in one of their on-property resorts. On-site guests are able to access parks either one hour before the parks open to the general public or stay 1-2 hours after the park closes in the evenings. Having the Park Hopper option, guests can take advantage of these extra hours, but not have to spend all their time at the park offering the extra hours.
Another great use of the Park Hopper, is increasing dining options. Disney World has numerous great restaurants throughout the parks. Having the ability to spend the day at one park but hop over to another park for dinner allows guests a greater variety when choosing dining. Many guests with Park Hopper tickets like to take advantage of the restaurants that are offered in the World Showcase in Epcot. With the Park Hopper option, guests are not limited in dining options available in just one park.
Having the Park Hopper option allows guests to customize their style of touring. If the more thrilling rides appeal to you, you can use the Park Hopper to experience those type rides in all the parks in one day. Likewise, if the more relaxed attractions and shows appeal to you, the Park Hopper allows you to experience those as well. Return guests are another group that greatly benefits from the Park Hoppers. Since they have experienced most attractions on prior trips, the Park Hopper tickets allow them to pick and choose where they want to go and what attractions they want to ride and not be limited to one park per day.
However, Park Hopping is not for everyone. You have to decide what will work best for your family/group. The length of your stay often plays an important role when making a decision about park hopping. If you plan on visiting less than 4 days, I would recommend upgrading to the Park Hopper. All four parks offer amazing and unique experiences that would be missed out on if you were limited to one park per day.
Another thing to consider is your family dynamics. If there are young children or people with mobility issues, it may be too much of a hassle to leave a park and travel to another one. Strollers, wheelchairs and scooters make transferring more tedious and cumbersome. Changing parks using Disney transportation will take time out of your day. Also, park touring may be at a slower pace, taking an entire day to make it through one park.
Families that are doing their Disney vacation on a tight budget may not want to invest in the Park Hopper option. While it does give increased flexibility, it is not necessary to be able to enjoy all that Disney World has to offer.
So, is the Park Hopper option worth it? That's a question that you have to decide for yourself! In my personal experience with my family, the advantages of having the Park Hopper option make the extra cost worthwhile. Each family and trip to Walt Disney World is unique. By providing options like the Park Hopper tickets, Disney allows families to custom design the most magical vacation for them
Similar Posts: