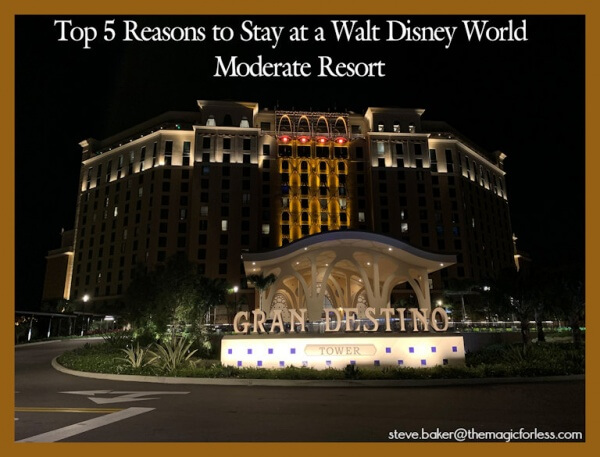 The proverbial question  of "where should I stay" faces everyone who is planning a Walt Disney World Resort vacation.  Guests wanting to craft the perfect Walt Disney World trip are faced with literally dozens of resort options.  Finding that perfect resort can often be overwhelming, as many factors go into making the resort choice decision.  Let's explore the top 5 reasons why a Walt Disney World Moderate Resort just might be the right choice for your family!
The Top 5 Reasons to Stay at a Walt Disney World Moderate Resort:
Theme:  From New Orleans, the Caribbean, the Southwest, and to the Bayou and the Ranch, many guests find that the theming of the Moderate Resorts to have a vast appeal.  While the Disney Value Resorts provide whimsy, the appeal to adults often lies beyond larger than life themed cartoon-like icons.
Dining:  Most of the Moderate Resorts offer a wide array of dining options, including food courts and sit down establishments.  You can eat on the run or enjoy a slower paced breakfast or dinner.
Pools:  All of the Moderate Resort pools feature a fun water slide.  Some resorts even have hot tubs for the adults and a splash area for children.    A great feature that many of the Moderate Resorts offer are quiet pools peppered throughout the property.  This is the place for adults to relax and unwind!
Rooms:  Moderate Resorts rooms are on average 60 square feet larger than Value Resort rooms.  Many Moderate Resorts accommodate up to 5 guests.  One even sleeps up to 6 – a perfect choice for larger families.
Price:  Typically you'll find on average that a stay at a Disney Moderate Resort will run somewhere around $60 – $70 more per night over a Disney Value Resort.  You'll find that for just a small cost, the value you receive far outweighs that added expense!
So, your decision now is which Moderate Disney Resort is the right choice?  Let's dive in to talk a little about each of the 5 options.
Walt Disney World's Moderate Resorts:
Disney's Coronado Springs Resort has a blended Spanish, Mexican, and Southwestern USA theme.  Exterior access rooms are available in traditional low rise buildings and interior access rooms with sweeping views can be found in the brand new Gran Destino Tower.  Unique to Disney's Coronado Springs, Club Access benefits are available as an upgrade.  The resort's feature pool is themed to a massive dig site and there are 3 other quiet pools.  You'll also find a multitude of sit down dining options, lounges as well as quick-casual dining options.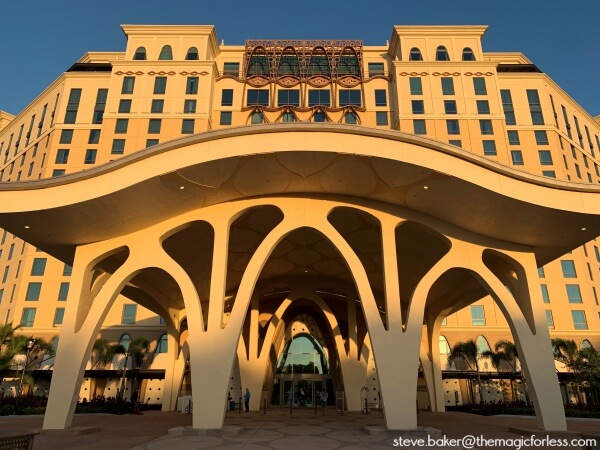 If your wish is to stay in Aruba, Jamaica, Barbados, Martinique, or Trinidad, look no further than Disney's Caribbean Beach Resort!  You are in luck if you select this resort as your home base:  the brand new Disney Skyliner is accessible at the north and south points of this colorful resort.  You'll find an amazing fortress pool with two water slides, and no one goes hungry at the Centertown Market food court.  You may find me relaxing in a hammock on the beach after dinner!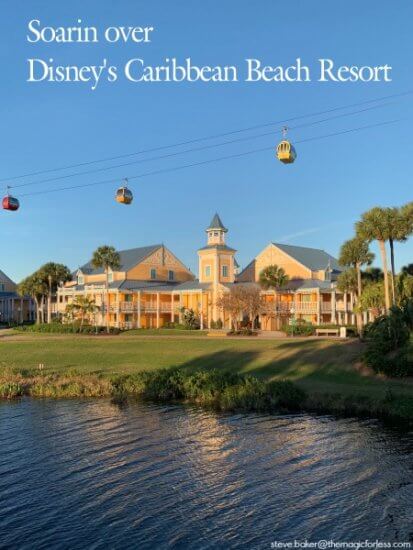 One might expect to run into Princess Tiana and Prince Naveen at Disney's Port Orleans French Quarter.  A festive Mardi Gras theme prevails as you stroll through a recreation of New Orleans' French Quarter.   A great
pool with water slide and a children's splash area will delight the entire family.  And, if you're a fan of beignets look no further than the Sassagoula Floatworks and Food Factory.  Charming boats take you directly to Disney Springs.  You may even see a horse and carriage trotting newlyweds on the pathway along the river.  This resort is smaller than the other Moderate Resorts, making it a great choice if you're looking for a more intimate atmosphere with less walking.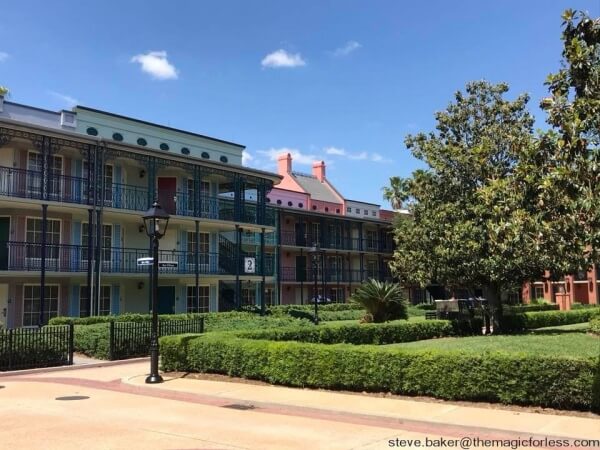 If you're looking for Southern Hospitality, you'll want to select the sister resort to Disney's French Quarter, Disney's Port Orleans Riverside.   You'll find a blend of room choices from a bayou setting  to stately Southern mansions.  The resort even offers specialty themed Royal Guest Rooms which are perfect for your own little Disney Princess.  There are 6 pools including a feature pool with broken water troughs and a high energy water slide.  The resort also offers a great food court and a sit-down restaurant option.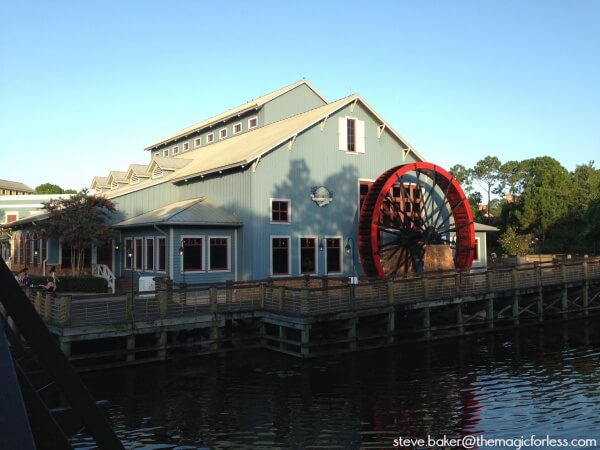 If you're looking for a dude ranch experience coupled with your Walt Disney World Resort vacation, then Disney's Fort Wilderness Cabins is your choice.  Cabins accommodate up to 6 guests and feature a private bedroom, full bath, fully equipped kitchen and a family room.  The cabins are rustic, yet comfortable.  This resort is unique in that it provides the peace and quiet that a camping experience typically offers.  Fort Wilderness has a feature pool with a water slide, and the extremely popular Hoop Dee Doo Revue is onsite at Pioneer Hall.  Convenient boat service will transport you to Disney's Magic Kingdom.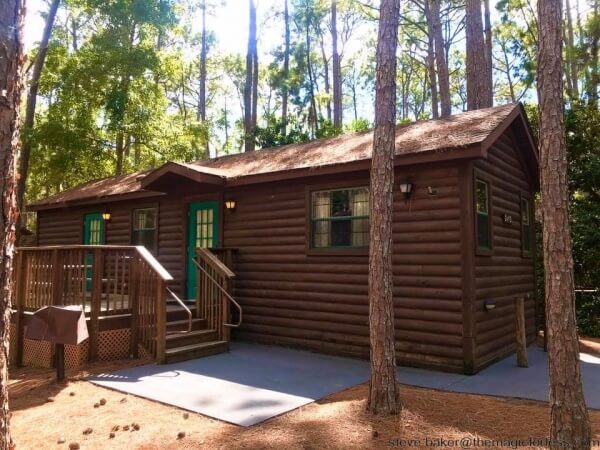 Other Reasons to select a Walt Disney World Moderate Resort
We've just begun to scratch the service of the value that a Walt Disney World Moderate Resort can provide.  Other benefits in the recreation space include fishing, volleyball, and movies under the stars.  Even more can be found on your My Disney Experience account and be sure to hop on our YouTube Channel for Moderate Room Tours!
Most importantly, your trusted Travel Counselor at The Magic For Less Travel will assist you in finding the perfect resort choice for your family.
Similar Posts: