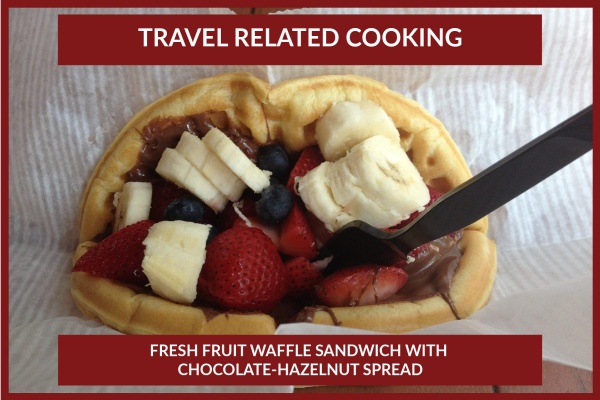 I'm not a gourmet cook but I play one on the Internet when it comes to travel related cooking.
We've all seen the beautiful photos of people who are recreating recipes or offering us delicious versions of their favorite meals.  While I can recreate a recipe reasonably well, sometimes for me, the simpler is the better.  One thing I do wish I could do more often is recreate some of my favorite foods from Walt Disney World or other destinations I have visited.
This week, for a number of different reasons, my thoughts kept going back to one of my favorite items:  the fresh fruit waffle sandwich with chocolate-hazelnut spread from Sleepy Hollow.  If you've missed this delightful item or even the quaint little spot in Walt Disney World's Magic Kingdom, add it to your bucket list.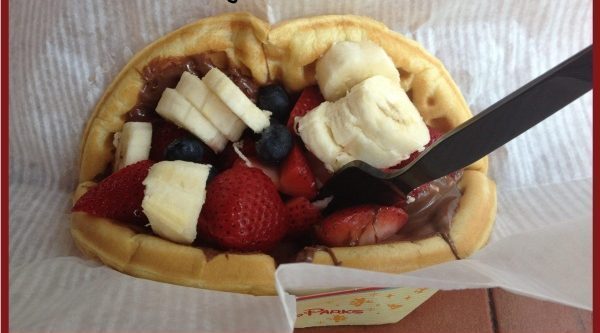 Sleepy Hollow is a cute little kiosk located just to the left of Cinderella's Castle before you enter Liberty Square.  The line along the building is a giveaway that something delicious is going on there.  They have several items that are available with the Disney Dining Plan and I like making it an early breakfast stop when we're planning a long Magic Kingdom Day.  The Sleepy Hollow menu is quick and simple.
Since you can never be guaranteed to have all the ingredients for a true recreation, I opted for the next best things whenever I needed to do that.
Disney's delicious Belgian waffles are made with a malted waffle mix.  Another agent at The Magic For Less Travel suggested Carbon's Golden Malted Waffle Mix.  I opted for our traditional Buttermilk Recipe Mix but I did add a bit of cinnamon to give it flavor. For this special occasion, I also pulled out our garage sale special, a Mickey Waffle Iron!  If you can't have the authentic Belgian waffle, make it a Mickey waffle!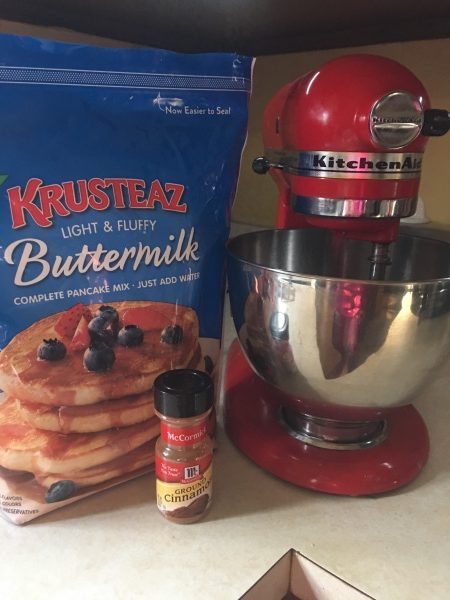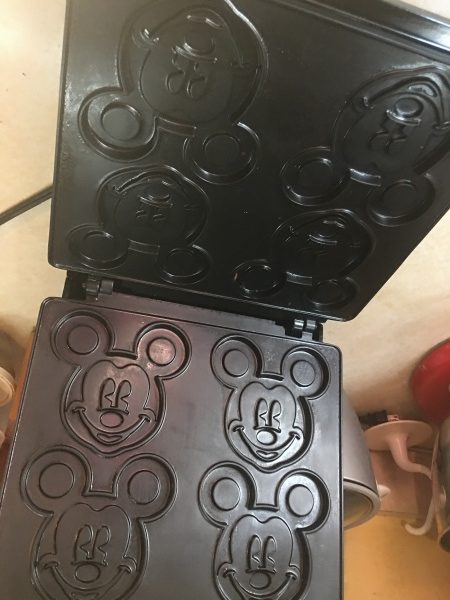 After that the rest was almost too easy.  We made sure we had all the fruit washed, sliced and ready to go.  We've been working our way through a rather large warehouse-sized jar of a traditional chocolate-hazelnut spread so we had plenty on hand. I like to make sure the waffles are crispy enough that they don't wilt when you pick them up.  That also means that I don't cover them after taking them out of the iron since that tends to keep a lot of the moisture in the waffles.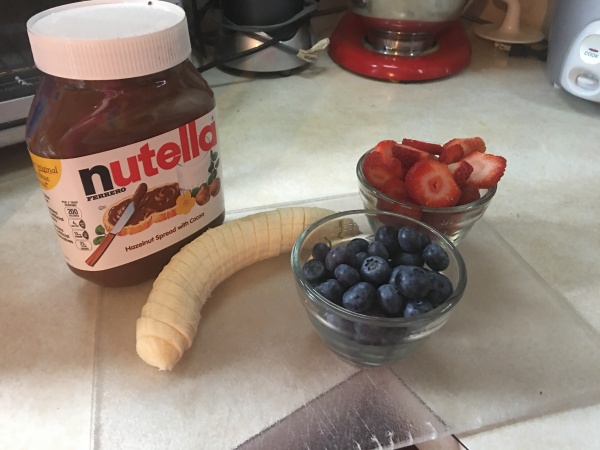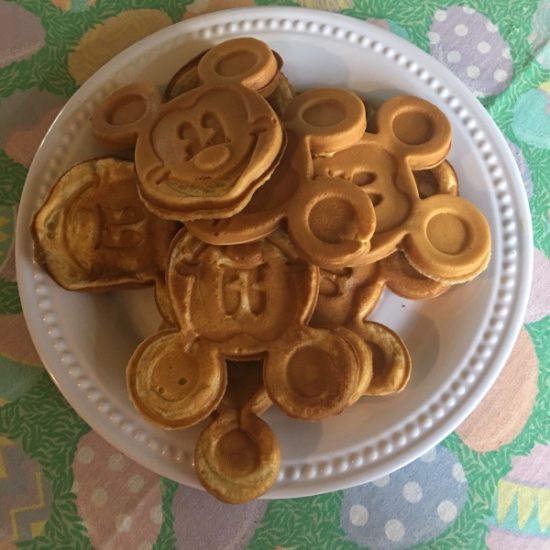 Assembly was fun and we each tried to make ours look as photographic as possible.  You could opt to create a waffle sandwich if you prefer rather than making it more of a knife and fork meal. The great thing about this simple recipe is that you can use it as a breakfast option or make it a fun dessert or snack option.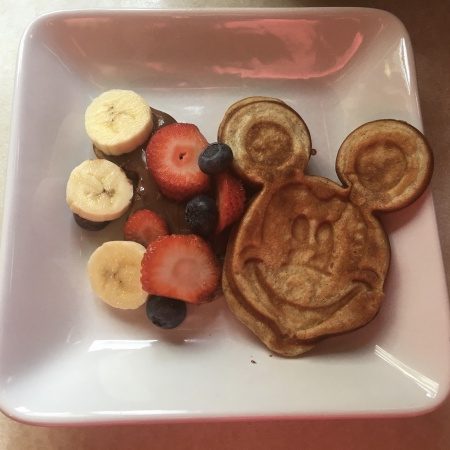 Each bite was a great time to dream now about traveling later.  Enjoy!
Similar Posts: