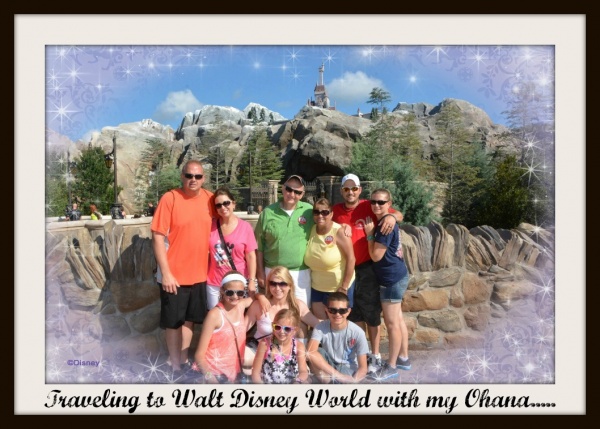 We love visiting Walt Disney World with family.  This past trip there were 10 of us and we created so many magical memories that we will cherish forever.  My nephew and his family moved from our home town of Pittsburgh, Pennsylvania to Louisiana.  The first family member to ever move away, this was very hard on everyone.  Deciding to meet up in Walt Disney World a year later was the perfect way to reconnect.  Welcome Home!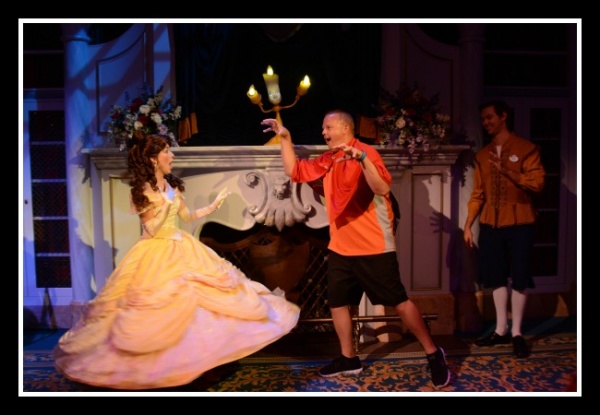 We got together about 8 months prior to our trip to decide all the specifics and we made sure to Skype in my nephew so he could feel like he was right there.  We played some Disney games and served some Disney foods.  We discussed budgets, resorts, park tickets, dining plans, etc. We decided to book 3 separate packages at the All Star Music Resort.  Staying at a value resort allowed us to stay within everyone's budget and having 3 separate rooms allowed us to come back to our own space at night.  We also chose the same room type which gave us a better chance of being near each other.  Disney does not guarantee that your rooms will be near each other but they do try their best to accommodate everyone's requests.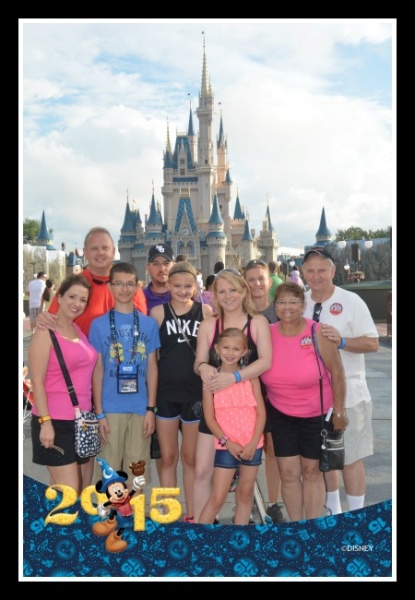 I included everyone's resort reservations on one My Disney Experience account and I shared the username and password with the rest of my family.  This way everyone can see and make changes to our family's daily itineraries.  I also encouraged everyone to put the My Disney Experience app on their smart phones and the kid's iPods.  Each family went in and ordered their own Magic Bands and had them shipped to their homes.  Using the note function really helps for adding everyone's airline arrival and departure times as well as things you want to remember to do throughout the parks.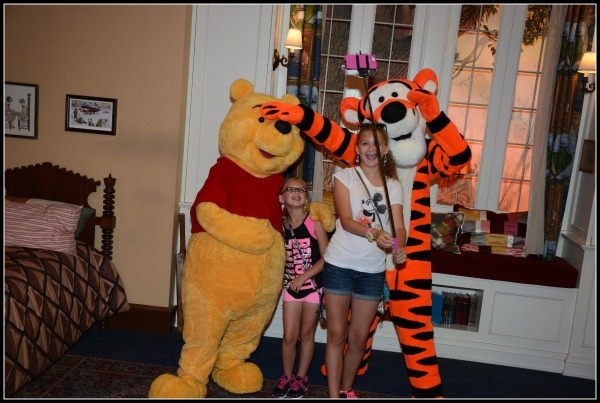 We decided to purchase the Memory Maker and split the cost among our family.  Memory Maker allowed us to get professional pictures that included everyone in our family.  No more stopping strangers to ask them to take a picture of our family.  No more fumbling with my camera when interacting with the characters.  Whenever we saw a Disney photographer, we stopped and had our picture taken.  Then we scanned our Magic Band and our pictures showed up on our Photopass website.  We even received some surprises in our pictures when we viewed them.  We got pictures of our family together and when our family split up we were still able to get separate pictures taken and they showed up on the same site, just remember to scan your bands.  It was so nice to see some of the pictures each member of our family had taken and it was even more fun to add borders, autographs, celebrations, etc. when we got home.  We ended up having over 500 pictures. Memory Maker can be purchased through your My Disney Experience website.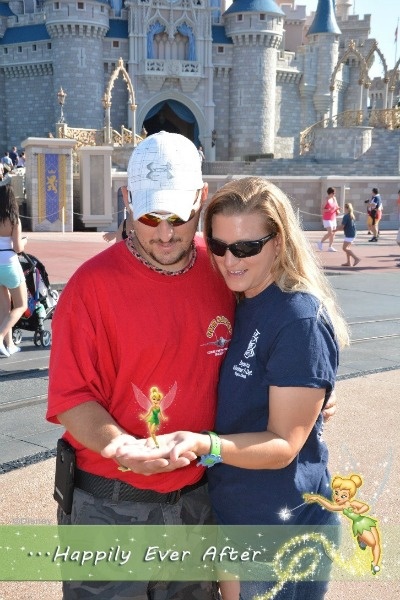 We booked our dining reservations 180 days in advance.  This is very important as it can be hard to get reservations for large groups.    We went through the menus and decided where we would eat each meal to make sure everyone was in agreement.  There is only one quick service restaurant that takes reservations and that is Be Our Guest.  Reservations are not required for the rest of the quick service restaurants but we went through and picked out the ones we would visit for each of our meals.  This made it so much easier, we knew exactly where to be in the parks for each of our meals and I knew that my picky child would eat because I checked the menus in advance.  Your sit down reservations will show up on your My Disney Experience website and you can use the notes field to notate the other restaurants that you would like to visit.  The Magic for Less Travel provides you with a great itinerary in Excel format to notate all your dining selections, we printed this out and gave it to everyone so they could see our whole week at a glance.   Once we were at our dining experience each family paid for their meals separately using their own dining plan.  Keep in mind that Disney adds an automatic 18 percent gratuity to groups of 6 or more.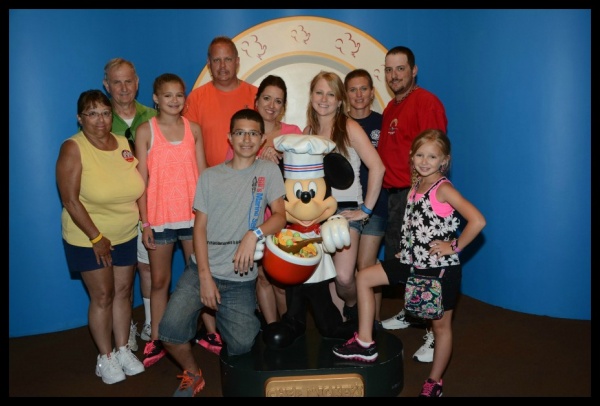 We booked our Fast Passes 60 days in advance, again very important to do this in advance with a large group, this allows you to get your whole party within the same Fast Pass time frame.  Don't worry if you run into problems getting the same time frame for 1 attraction you can go back in and book a Fast Pass for an overlapping time frame and then enter that attraction within the overlapping time.  For instance, if some of your group have a Fast Pass for 11:30-12:30 and those Fast Passes are all gone for that time then go back in and book a Fast Pass for the rest of the group for another time such as 11:45-12:45.  Your whole group can then enter together from 11:45 to 12:30.  When you are in the park and you've used your 3 Fast Passes one person from your party can go to any Fast Pass Kiosk and scan their band to get an additional Fast Pass for everyone in your group.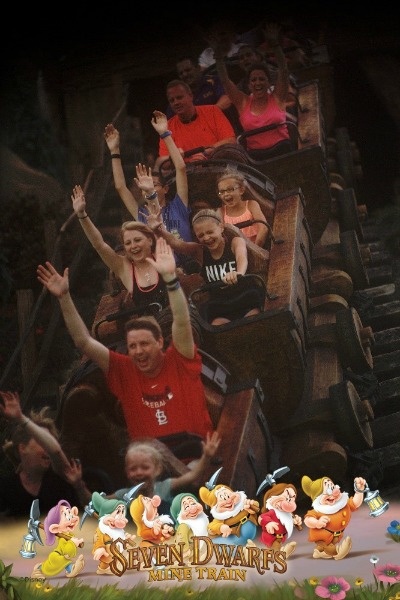 Staying together as a group the whole vacation can be hard at times.  I have 2 daughters and my nephew has a son.  His son had enough of princesses and my daughters had enough of Star Wars so we had to split up for parts of the day but we all had our schedule to meet up for lunch and dinner.  One of the best things about Walt Disney World are the memories you can create while you are there.  Life is precious so I love to share these great times with family. One of my favorite memories is from 1998 when my husband and I got married in Walt Disney World.  I got to be with my mother on her first trip to Walt Disney World at age 70.  I can still see her on Main Street with a Mickey bar in her hand, a Mickey balloon tied to her wheelchair and a Mickey hat on her head.  I will cherish those memories forever as she passed away 3 years later.
Yesterday is history, tomorrow is a mystery, but today…well that is the present.  I hope all of you get to share the present of Walt Disney World with your family.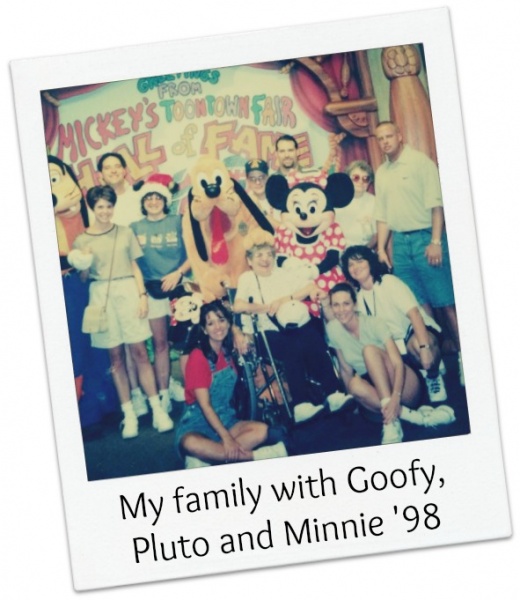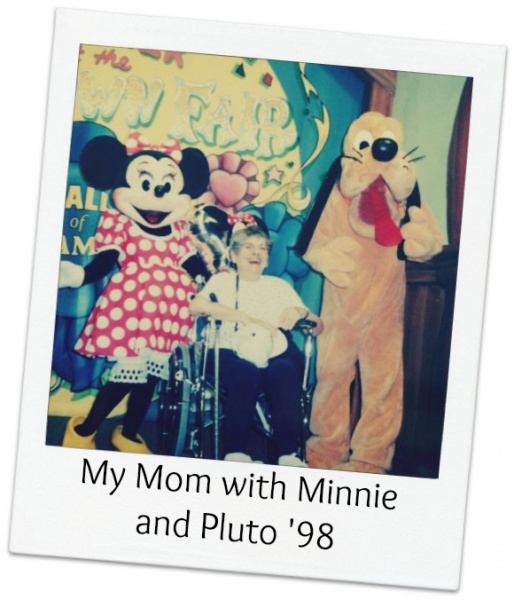 Similar Posts: