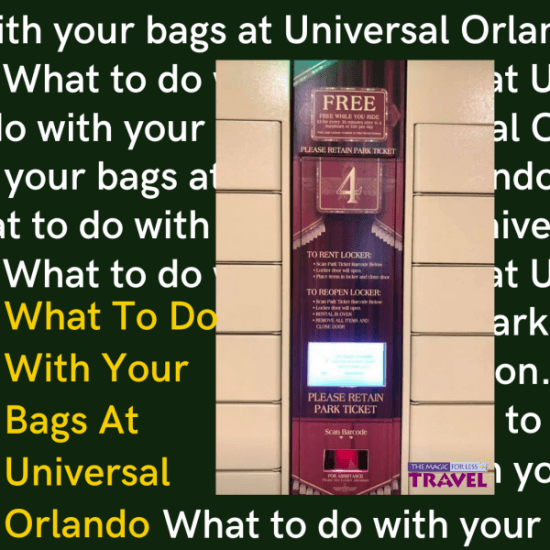 What do you do with your bags at Universal Orlando?  Orlando theme park regulars, you may be used to packing everything you need into one bag for the day. However, when you show up with that bag for your first attraction at Universal Orlando you may be in for a surprise with your bag and what you have to do with it.
Universal Orlando does not allow guests to bring large items, such as a backpacks, camera bags or  purses onto attractions. They do provide complementary single use lockers at attractions listed below.
Revenge of the Mummy
MEN IN BLACK Alien Attack
Hollywood Rip Ride Rockit
Harry Potter and the Escape from Gringotts
Hagrid's Magical Creatures Motorbike Adventure
The Incredible Hulk Coaster
Harry Potter and the Forbidden Journey
Get all the news, tips, & tricks for your next Walt Disney World vacation!
The standard-sized lockers (14 in x 5.5 in x 16.9 in) for small loose articles are free while you ride. Larger lockers (12 in x 13 in x 16.9 in) for oversized items, can be rented for an additional fee.  If you are looking for longer locker storage there are unlimited use day lockers at Universal Studios, Islands of Adventure and Volcano Bay as an alternative.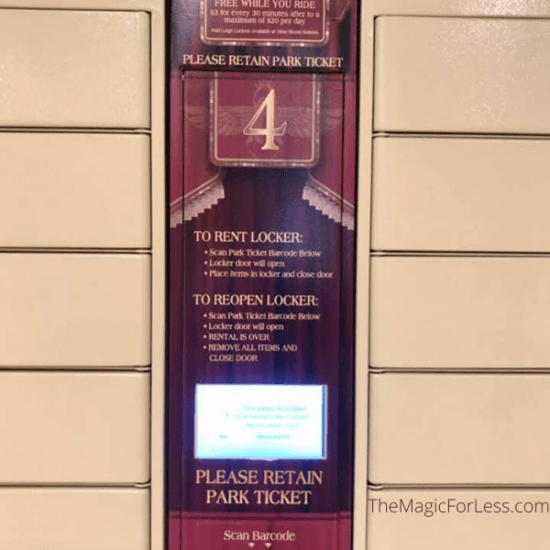 While the complementary lockers are nice to hold your bags, they are often in a small crowded area. They are very easy to use, you simply scan your ticket and an assigned locker will open. After you ride the attraction scan the ticket again and your locker will open and you can remove your belongings!
The good news is that for those who want to flaunt their 90s style, the fanny pack is generally still allowed on attractions.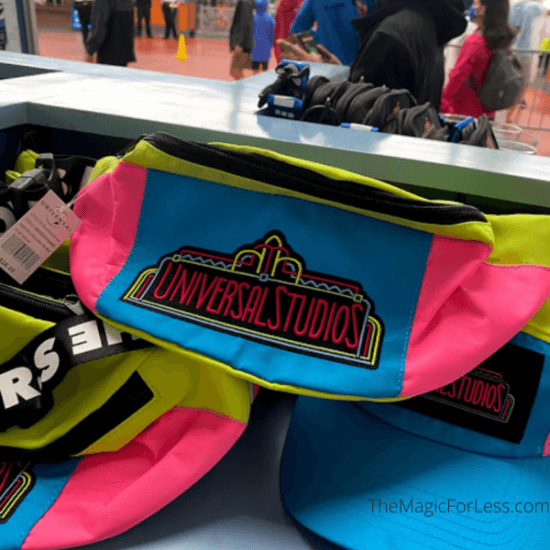 What type of bag do you carry to Universal Orlando? Click here to connect with Michele via email or to request a free quote.
Similar Posts: