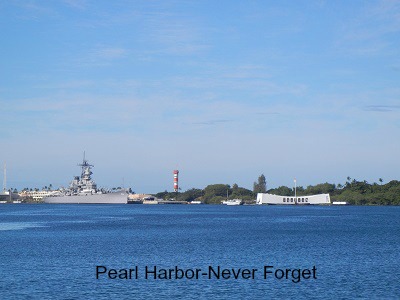 Although Aulani-A Disney Resort & Spa could easily be a full destination, if you're there for a while, or if you've never been to 'Oahu, you might want to spend some time checking out some of the other parts of the island. One way to do this is to book an excursion at the tour desk in the lobby of Aulani. They offer many excursions, including flights to the other islands for the day. I did a couple of these excursions and just wished I had more time for others as there are so many good ones to choose that it is hard to just choose a couple.
One day we went on a catamaran excursion on a beautiful new catamaran that holds about 80 people—it was large! We only sailed out a short time before we saw some sea turtles and a pod of dolphins that enjoyed swimming along beside us. We docked so that people could snorkel and swim in the beautiful clear water, then lunch was served before we headed back in. They offer soft drinks, juice and alcohol.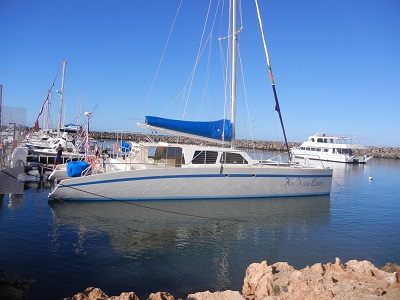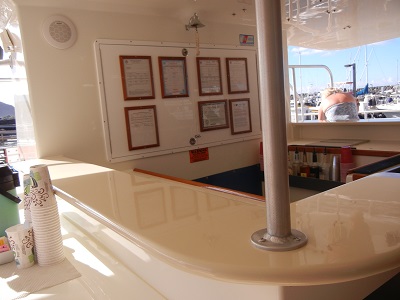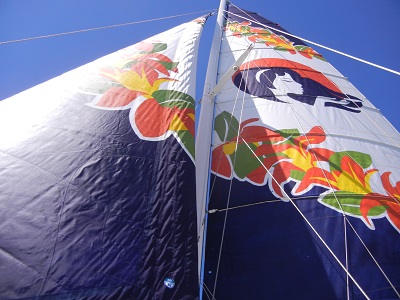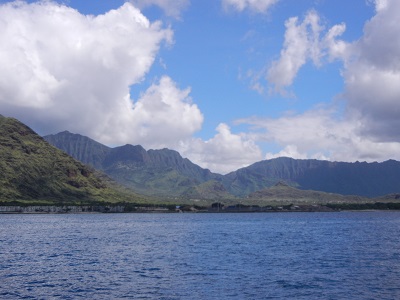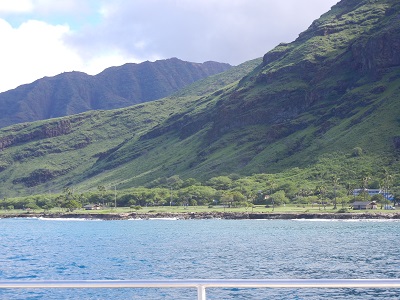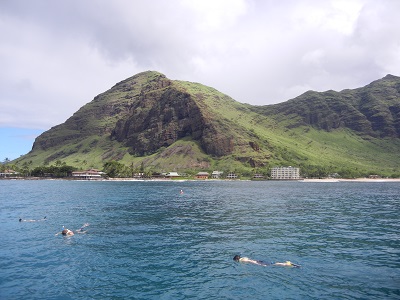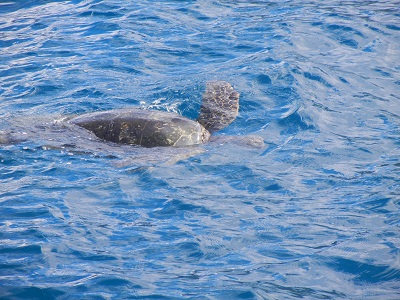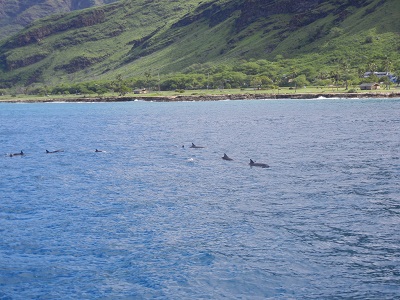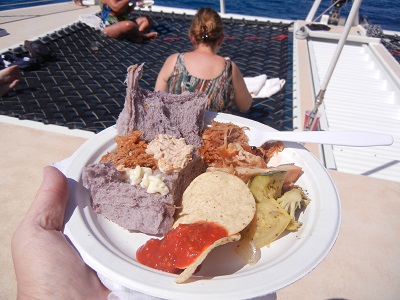 I also did the Pearl Harbor excursion, mainly because I couldn't get tickets online for the day I could go, plus I didn't want to worry about driving. It was a great choice and also only a few hours, which left the afternoon for something else. The shuttle picks you up at the resort then heads to Pearl Harbor. You get there early enough to check out the museums and if you want, for a small charge you can also tour a submarine. You then take the boat out to the USS Arizona Memorial where you can spend plenty of time before the boat ride back. The price is reasonable and if you can't get tickets online, or don't want to wait once there, this is a great way to go.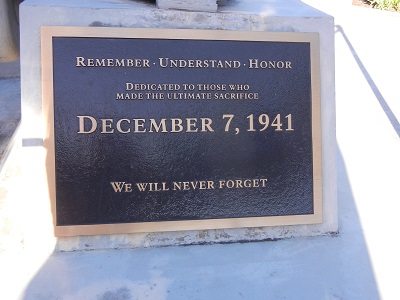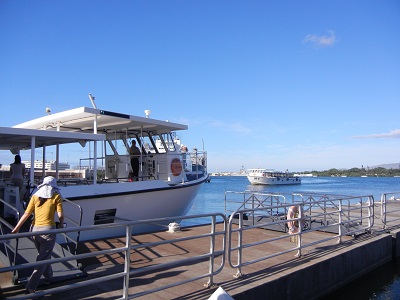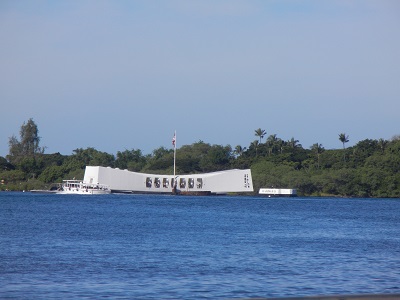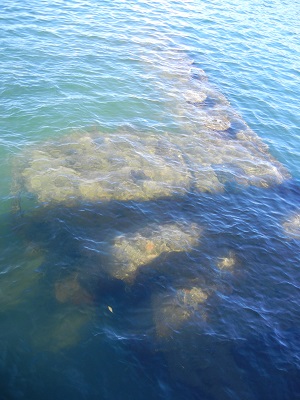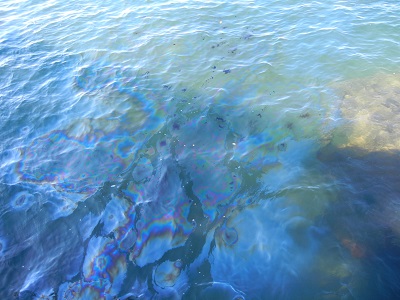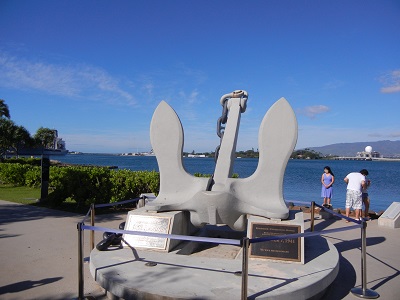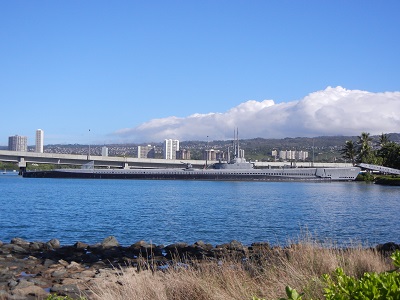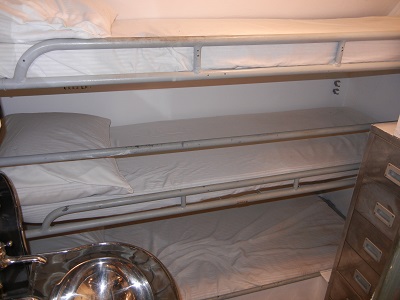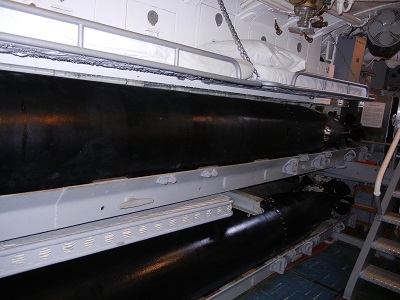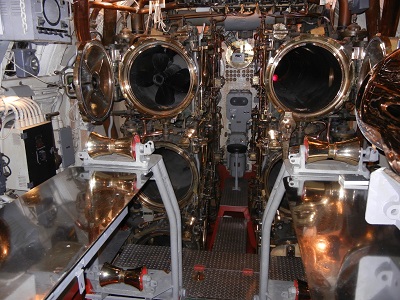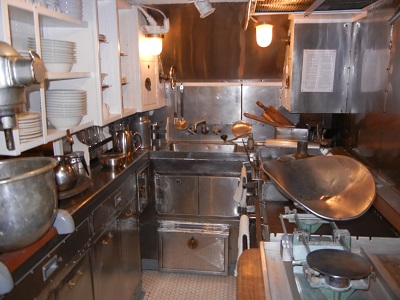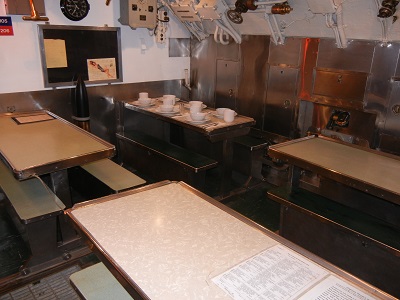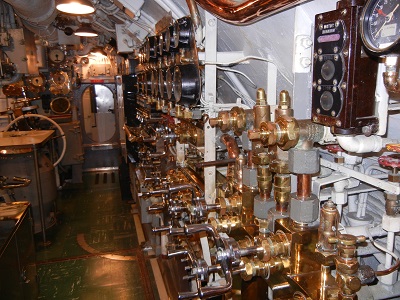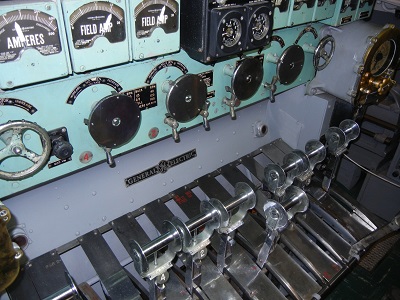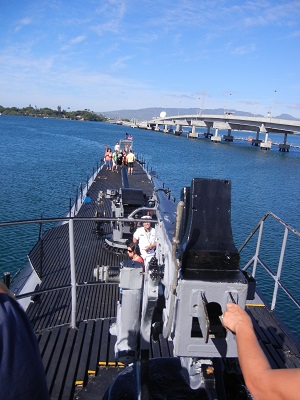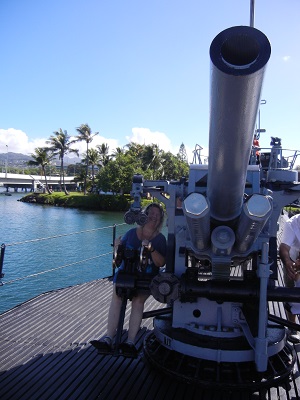 With the Alamo Car Rental desk right at Aulani, it's easy to rent a car for a day or two so you can tour around the island, which is only 112 miles around (44 miles long and 30 miles wide), so you can easily do this in just one day. There is a lot to see in 'Oahu, so I'll cover just a few fun things to do here.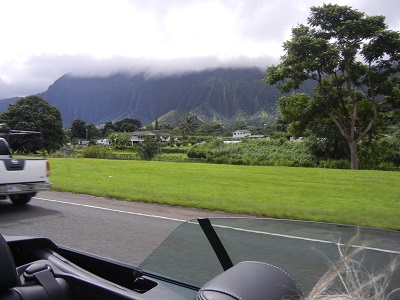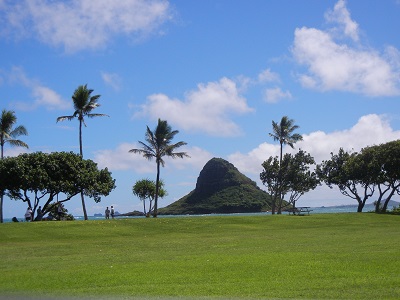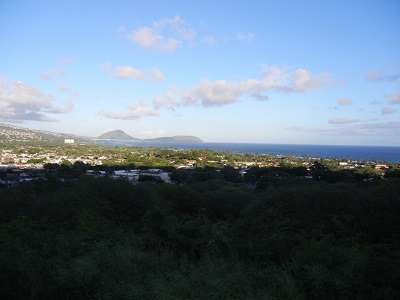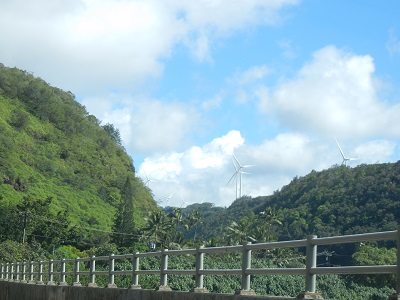 The Aloha Swap Meet is held on Wednesday, Saturday and Sunday (except when there are games) at the Aloha Stadium, and is the place to go for just about anything you can imagine. This is a great place to pick up some souvenirs, many things that you won't find anywhere else, as well as luggage if you bought too much. Admission is only $1 for anyone over the age of 11.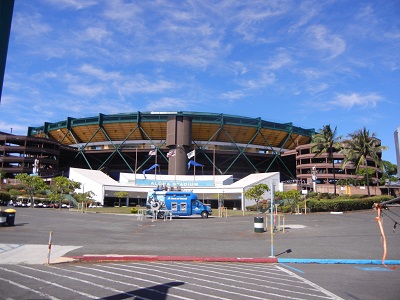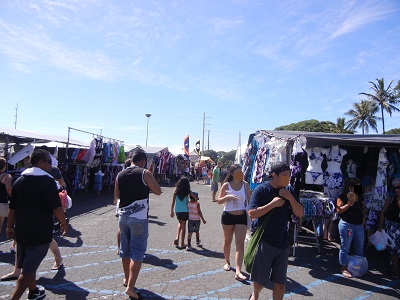 Just about everyone has heard of the North Shore, and this is a great opportunity to go watch some of the great surfers that ride the waves at this location.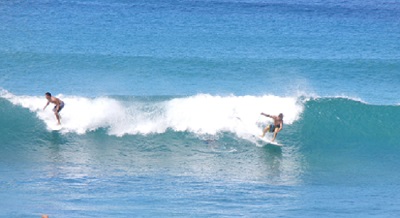 Around this area you'll also find many food trucks, and some of the best food on the island. I had heard a lot about Ted's Bakery, so I was determined that I was going to eat there. It was almost missed, though, as this is pretty much an unmarked building and probably meant for mostly locals due to this. We finally found it, and had one of the best meals during our stay. The garlic shrimp were large, and you needed plenty of napkins, but so worth it, but then the best part came at the end in the form of a chocolate haupia pie. I learned that haupia is like a coconut custard, layered on the chocolate—wow is all I can say! Yes, I will be back there!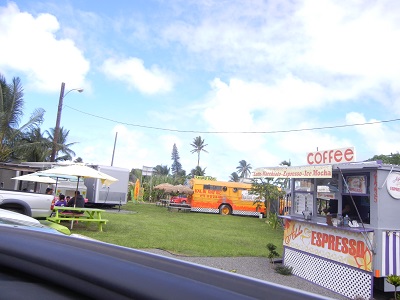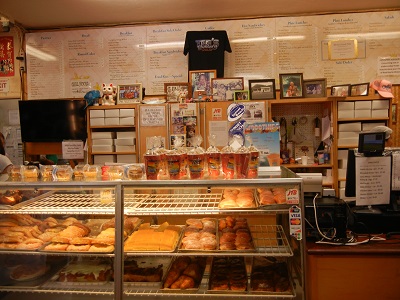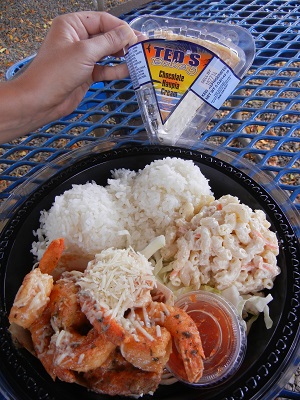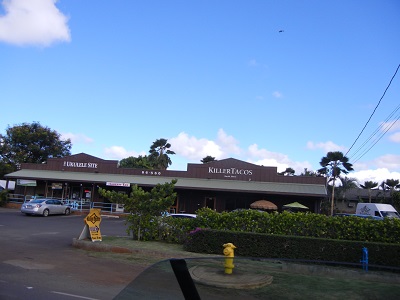 A visit to Hawaii isn't complete without a visit to the Dole Pineapple Plantation. Although no longer the working plantation it once was it's a great way to see pineapple plants and a large variety of other plants and trees, shop for souvenirs, try fresh pineapple as well as enjoy a Dole Whip! There's a train tour through the pineapple fields, a garden and a maze, so plenty to do there while you learn about pineapple.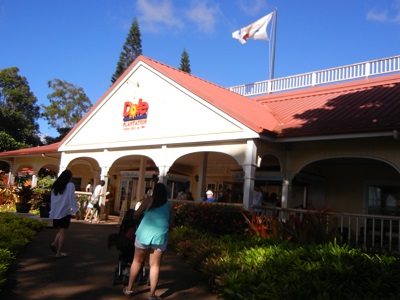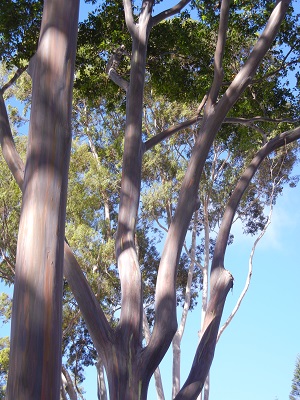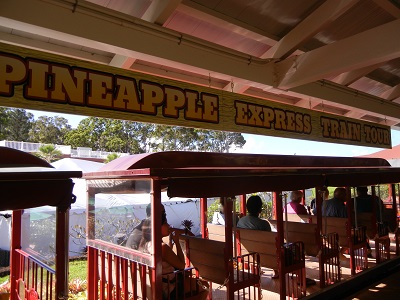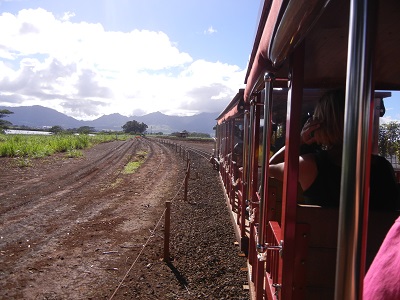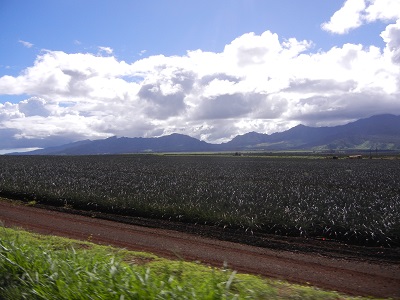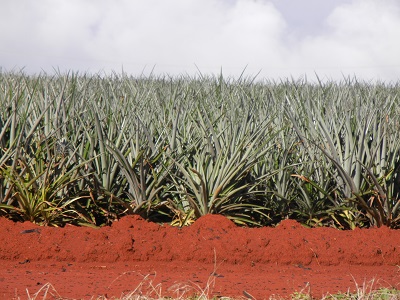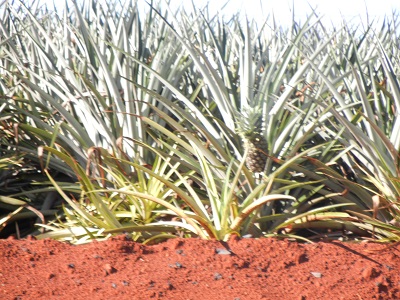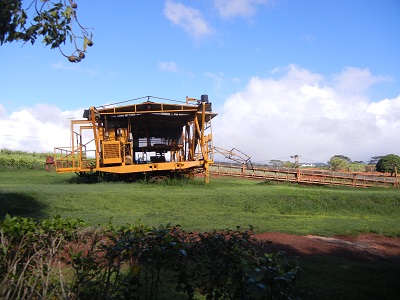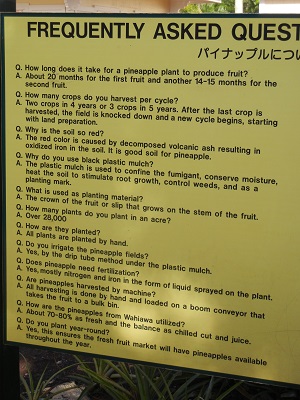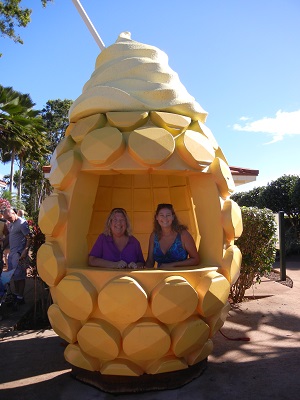 There's plenty of shopping in the Waikiki area or you can enjoy the famous Waikiki Beach. Not far from this is the Honolulu Zoo and Diamond Head. If you have some time you can hike up Diamond Head to get a nice view of Honolulu.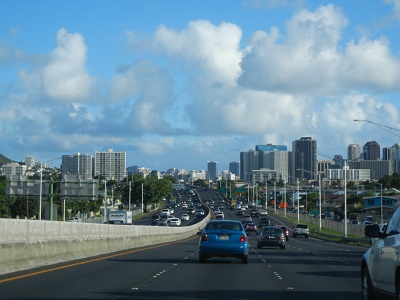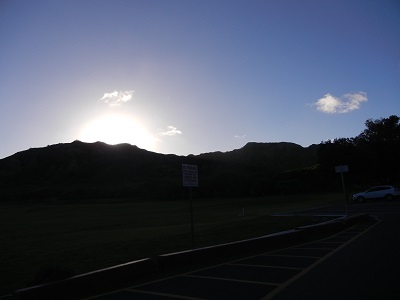 During your travels, another local favorite is Leonard's Malasada's, which you can either get at their bakery, or at their truck which is located in a shopping center parking lot. The line will be long, but it goes fast, and these are served hot and fresh, so worth the wait!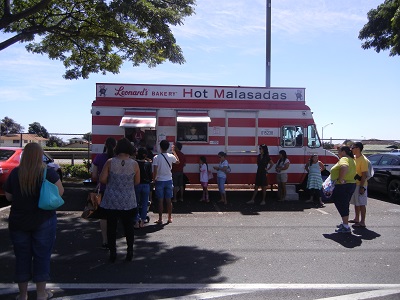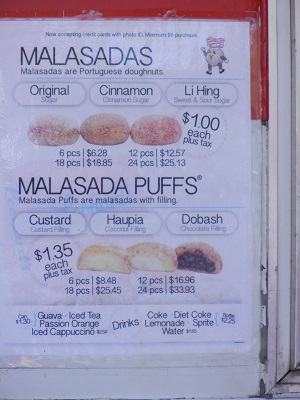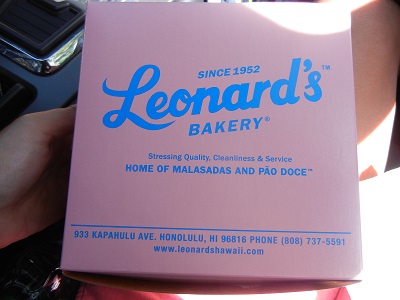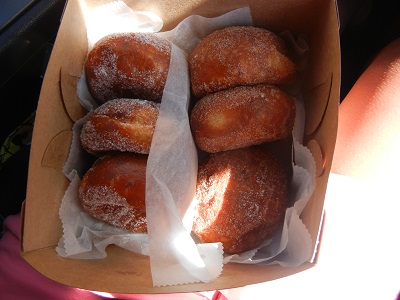 Always wanted to go to a luau? One of the best on the island is just a couple of blocks from Aulani. Paradise Cove offers a few shows prior to the actual luau, so be sure to go early. They offer several packages, but there aren't any bad seats.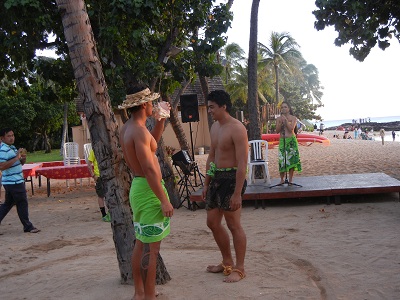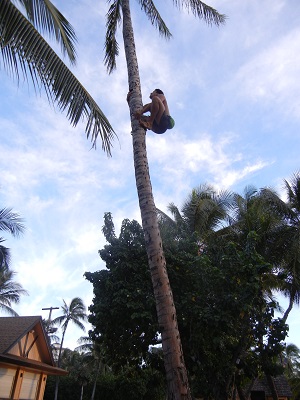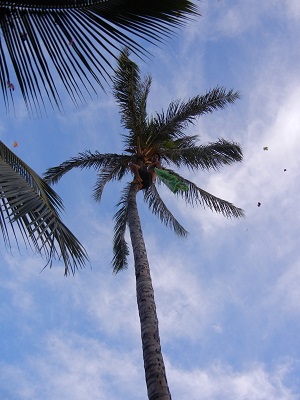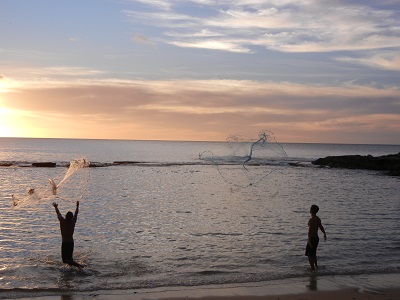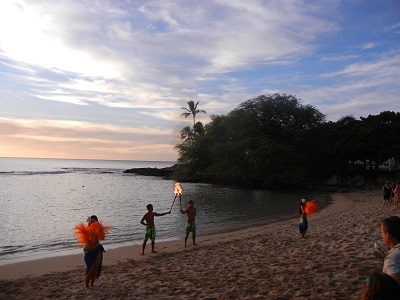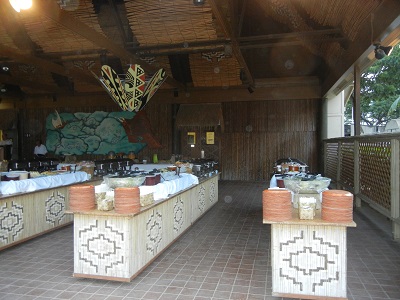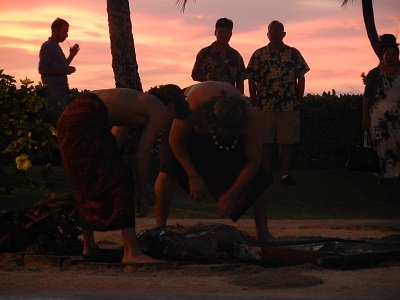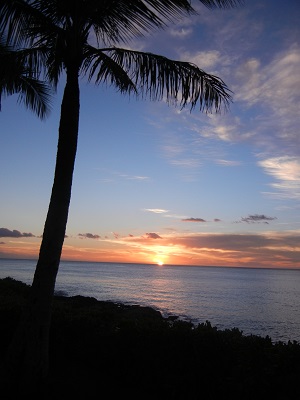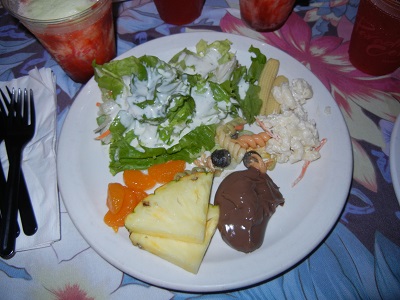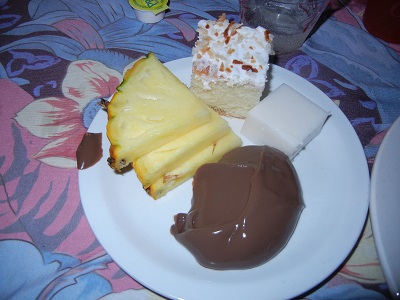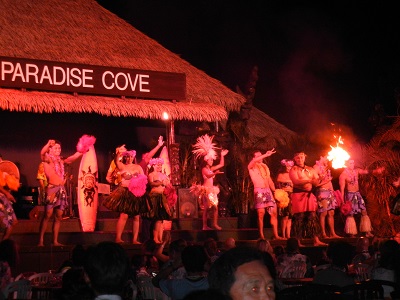 There's plenty to do if you stay at Aulani but it's also fun to take a day to explore this beautiful island. For information on Aulani, check out the other blogson Aulani rooms and amenities and also on dining options.  Aloha!
Similar Posts: