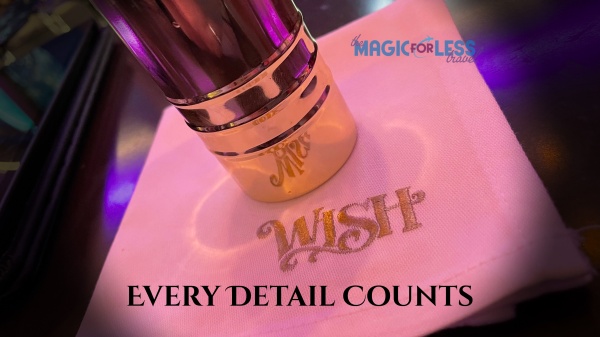 Details, details, details!
Every detail counts on The Disney Wish.  Some of the best storytelling is happening on Disney's newest cruise ship, the Wish.  The details can be so subtle that you don't even realize when you stepped into the story.  All of these little details make for a wonderful voyage.   You can dine in Arendelle, have drinks at a space station in Hyperspace Lounge, take a trip to the past for dinner at 1923, enjoy a handcrafted drink at a secret bar (aka barber shop) and so much more.
We've all seen the fabulous pictures and reviews of Disney's newest ship in their fleet – The Wish.  She's a beauty,  for sure!  But did you know that there are over 440,000 pieces of art throughout the ship?   This isn't too surprising coming from a ship that cost $2.4 billion to build.  From pictures to statues to chandeliers, everywhere you look is a feast for your eyes.
Dining at Palo
One of the restaurants we had the pleasure to dine at was Palo for dinner.  Palo is an adult dining experience for an additional cost and reservations are required.  Our server not only brought our wonderful meal, but he also shared some great tidbits about the Wish.
All of the silverware in Palo is made from recycled silver dating back to 1950's Normandy from Degrenne in France.  Every few years, they buy back the cutlery and will produce a new pattern just for Disney's Palo restaurants on Disney Cruise Line.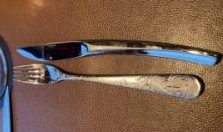 The plates and bowls are from Bernardaud, a French porcelain company that produced tableware for Marie Antionette and the French aristocracy, Napoleon.  Palo and Enchante's furnishings & hardware totaled $10 million, not including the kitchen.  Much of this was still in customs at the time of the inaugural months of sailing.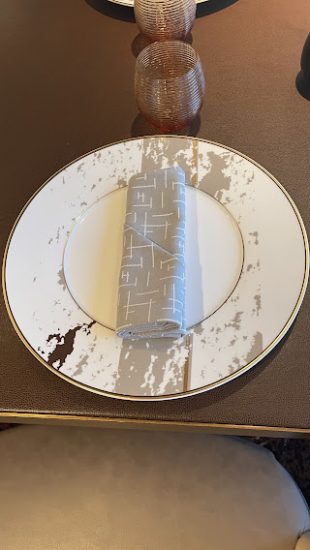 Some other interesting trivia includes:
Enchante was finished at midnight prior to the first sailing.
There are more fiberoptic wires on the Wish than in all of Shanghai Disney.
The Wish is the largest ship in the DCL fleet with more crew than the other ships, but the same passenger capacity as the Dream & Fantasy.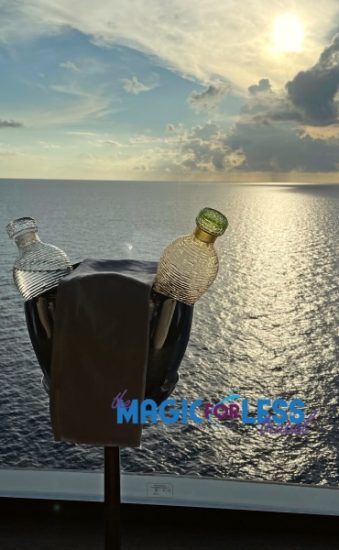 Be sure to take the ship's tour to learn more about this fabulous new ship. You'll definitely see that every detail counts on Disney's Wish.  You can sign up to join the tour at guest services on embarkation day, if you don't see it available in the app.
Planning a Cruise 
Interested in a cruise or visiting a Disney or Universal theme park?  I'd love to help you plan your next vacation!  Contact me for a free, no-obligation quote Julie Dobrin at The Magic For Less Travel.
Similar Posts: