There are many reasons why you should consider a Disney Cruise Line vacation for your next escape from the real world!  Did I mention that you get to totally disconnect from technology for the duration of your trip?  That is something that it quite unique to sailing on a cruise to a many beautiful destinations!
However, we all know that meeting characters (or just being one yourself!) is an essential part of any Disney vacation.  When we visit Walt Disney World or Disneyland, you have to look high-and-low to find that character encounter that you desire.  Heck, sometimes you even have to book Fastpass Plus experiences 60 days prior to arrival just for a shot to meet your favorite royal princess!
Disney Cruise Line makes meeting your favorite characters that you know and love as easy as can be!  These characters are everywhere as they are going on the journey right along with you!  While you don't need you smart phone to check Facebook or Twitter during your adventure, do have it handy to snap a picture when you least expect it with a princess, Stormtrooper, or even a duck!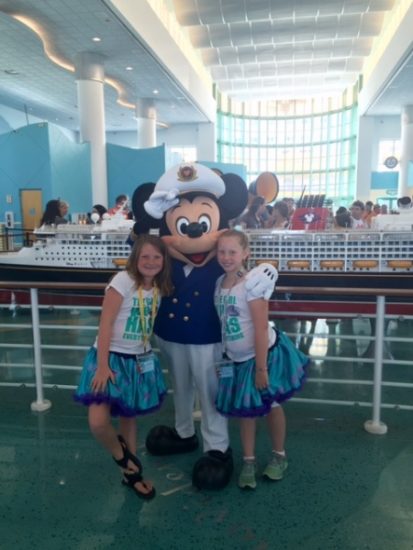 You can start by meeting Mickey Mouse himself right in the Port Canaveral terminal before you ever board your ship!  Is there a better way to kick-off an amazing cruise vacation than by meeting Captain Mickey himself?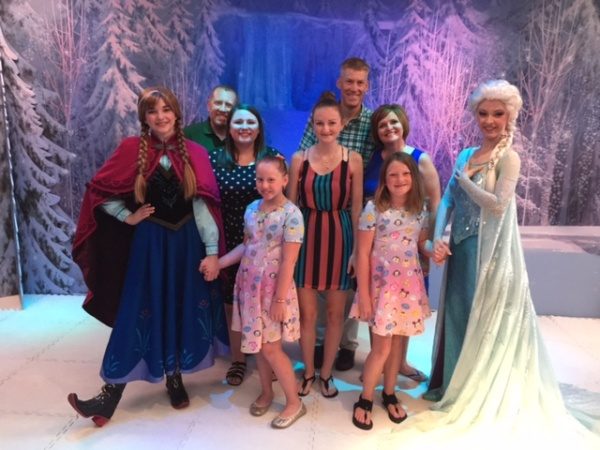 You can also meet the hottest princesses of them all on your next Disney Cruise – Anna and Elsa!  While it might be tropical where you are headed, these two sisters know how to keep it cool and meet some of their favorite fans!   The backdrops are impressive and the encounters are the stuff dreams are made of!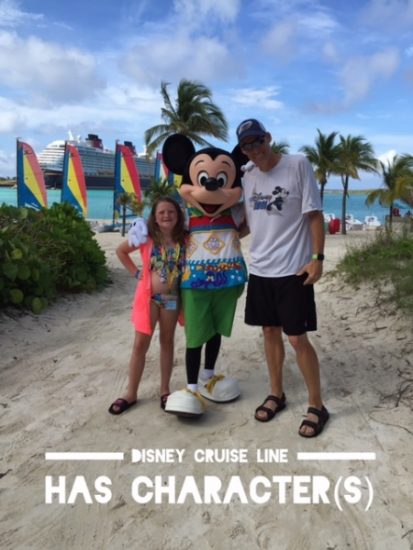 The characters aren't just on the ships either!  If your cruise takes you to Disney's Private Island, Castaway Cay, you can be sure you are going to meet some of your favorites there as well!  My daughter Mallory and I just happened to catch Beach Mickey early one morning while headed out for an early swim!  Also, keep your eyes open on the island – I hear Captain Jack Sparrow is out there looking to crew up his next adventure!
From classic characters to Star Wars to princesses, Disney Cruise Line will let you meet that character that you have always wanted to see!
*Some of these character Meet & Greets can now be booked during the Online Check-in Process while others can be booked upon arrival on the ship!  
Similar Posts: