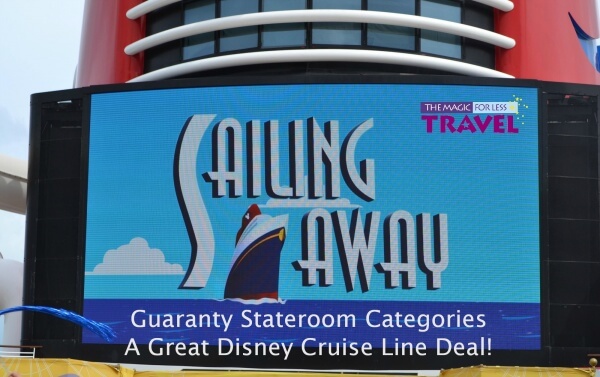 Looking for a great deal on a Disney Cruise Line vacation? If you're here, then I bet you are!  Most often, the best time to book a Disney Cruise is when Disney first releases their new itineraries and sail dates. This does require booking 18 months or more in advance. However, there are times when you'll see a GT or Restricted Guaranty Stateroom category become available which is usually a really great deal!
Restricted Guaranty Stateroom categories most often appear after the final payment due date and may or may not be available in all stateroom categories.
Glad you asked!  Disney Cruise Line has 4 Stateroom Categories: Inside, Oceanview, Verandah and Concierge.  Each category will have staterooms that vary in price. The pricing is based on the deck level and whether forward, aft or midship.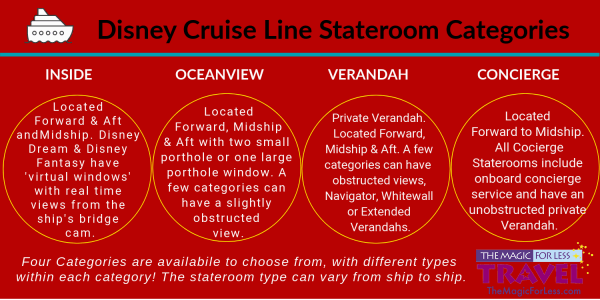 What is a GT Category?
Great question!  As the sail date & stateroom categories begin to fill up, the prices will rise.  After the final payment due date DCL may find they have plenty of staterooms that still need happy guests.  That is when you'll see, an IGT (Inside), OGT (Oceanview) or VGT (Verandah) Restricted Guaranty Category become available. The Concierge Category is typically not included in this category.  This cruise fare is deeply discounted and can be close to that first release pricing!
What are the restrictions?  Another great question and a very important one!  We call this category the "you get what you get and you don't pitch a fit category" because of the restrictions:
New bookings only.  Existing reservations cannot be modified to these new categories
You are reserving a stateroom with the selected stateroom type: Inside, Oceanview or Verandah
Disney Cruise Line will assign your specific stateroom at a later time, based on remaining availability.
Full payment is required at the time of booking for all Guests and is non-refundable.
Sail date and stateroom category changes are not permitted.
The stateroom offer cannot be combined with any other discounted or promotional offer.
Full legal names of all Guests are required at time of booking and no name changes are allowed.
Most Verandah staterooms include a private verandah with a clear plexiglass wall; some may include a solid white wall depending upon location. A limited number of Oceanview and Verandah staterooms may include a partially obstructed view.
This stateroom category choice means you cannot convert an existing reservation to take advantage of the DCL Restricted Guaranty Stateroom Category.  It also means you want to be sure you're comfortable getting any stateroom within the category you've booked.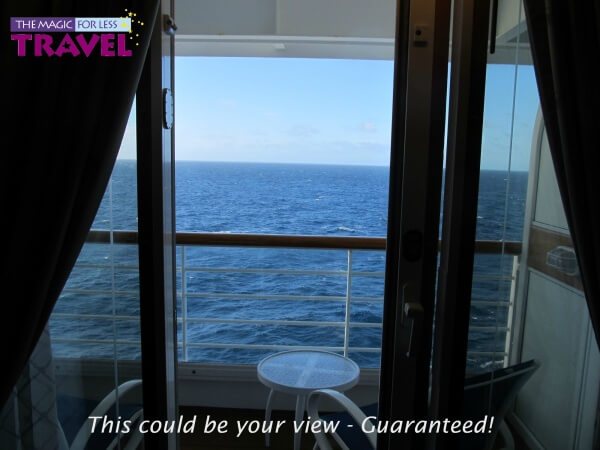 What does this all mean?  Well, it's complicated but doesn't have to be!  A Restricted Guaranty Stateroom Category is for you if:
You are flexible in your travel dates and can sail fairly close to a particular date
You are AOK with DCL choosing your stateroom location
If you're traveling with family & friends and are AOK with not being near to each other on the ship.
You are AOK with the restrictions
A Restricted Guaranty Stateroom Category is not for you if:
You need to plan for a specific date of travel
You're not comfortable knowing where your stateroom will be on the ship
You are traveling with additional family & friends and want to be as near to each other as possible on the ship!
You are not AOK with the restrictions!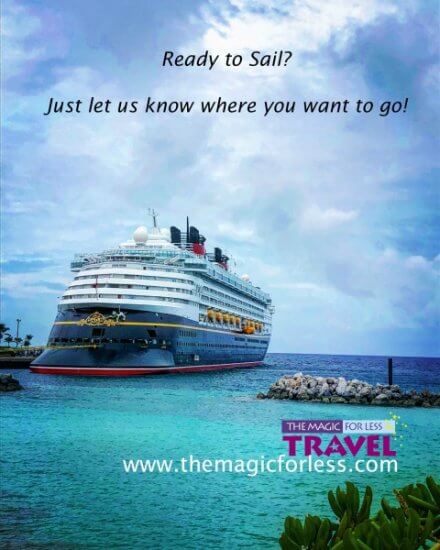 More questions?  Just reach out to us at The Magic For Less Travel!  We here to answer your questions and help with all of your cruise planning details and bonus – we offer our guests an Onboard Credit for all new reservations! Ask for your no obligation quote today!
Similar Posts: