You know that The Magic for Less Travel can book your Disney vacation but did you know that you can pay for your Disney Destination vacation with gift cards?   You can also use your Disney Visa Rewards cards toward your vacations.  Your travel agent at The Magic For Less Travel can apply Disney Gift Cards to your vacation!
You can use Disney gift cards to pay for the following Disney Destination vacations: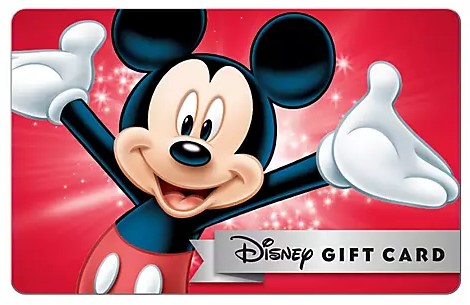 Where You Can Purchase Disney Gift Cards
You can get Disney gift cards almost anywhere that sells gift cards. But you want to know where you can buy discounted cards, right? Most warehouse stores have these gift cards at a discount and if you have a RedCard with Target, you can get a 5% discount on your purchases including Disney gift cards! And don't forget about specials that grocery stores run throughout the year and especially at the holidays.
Why You Should Purchase Disney Gift Cards
Well for that major reason listed above – discounts!  If your upcoming vacation is $2500, saving 5% when buying discounted Disney gift cards, leaves you with an extra $125 toward food or souvenirs!  IF you have a $5000 vacation, that's a $250 savings!
Where You Can Use Disney Gift Cards
In addition to paying for your vacation,  you can also pay for purchases during your vacation using Disney gift cards at most Disney destinations, including  the majority of locations in Disney Springs and Downtown Disney. The exception would be purchases made at non-Disney owned retailers or purchases you make while in ports on your Disney cruise or during your Adventures by Disney trip.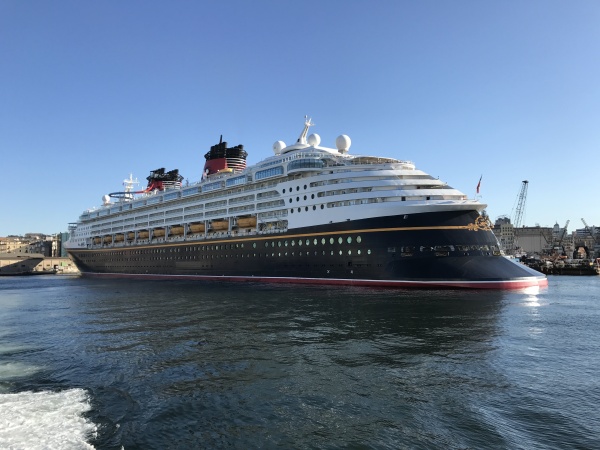 Purchasing Disney gift cards can be an easy way of setting aside money pre-trip or a way to get an extra discount on your next vacation. I have personally used them in all of these ways and had clients do this as well. Below are some tips in using gift cards no matter the reason you are using them.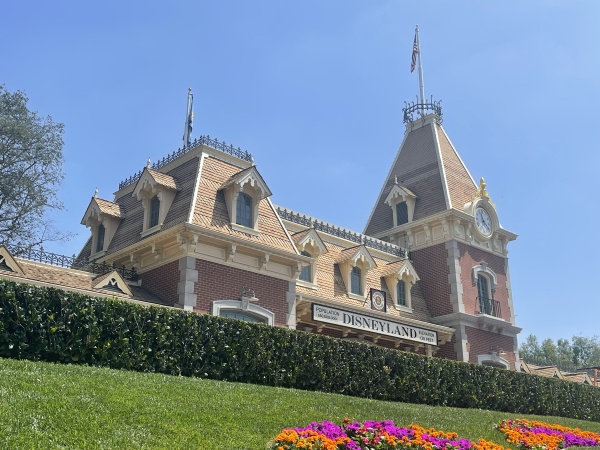 Consolidating and Keeping Track of Your Disney Gift Cards
You might be thinking to yourself "I don't want to have a huge stack of cards laying around". This is where www.disneygiftcard.com comes in handy. You can enter up to 6 cards at once, check balances, and transfer amounts to a singular card up to $1000 per card. DisneyGiftCard.com can be a useful tool for other reasons also. For example if you keep one empty card, both physically and on your account, and loose another card while at any Disney destination you can quickly transfer it to the other card.
This makes paying for your trip so much easier! You will need to log in/create an account. This is not a mobile wallet, so keep the physical cards and use a Sharpie to keep track of balances used or transferred.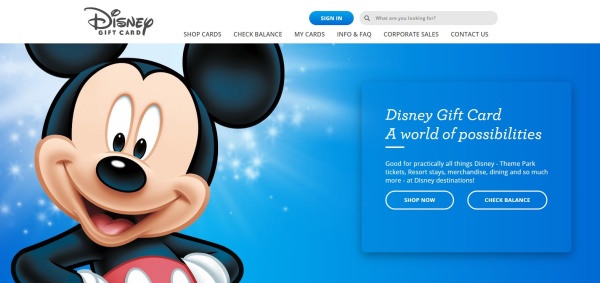 Important Tip
Finally, it is important for you to keep even the empty cards you have used to pay for your vacation or purchases until after you are home because if there is any refunds toward your account it will be refunded to the original form of payment, i.e. your Disney gift card you used to pay for the vacation.
Get all the news, tips, & tricks for your next Walt Disney World vacation!
Using Your Gift Cards During Your Vacation 
If you are staying at the Disney Resort hotel or are on a Disney Cruise Ship, you can also charge things to your room, provided you have a credit card on file. You can then pay for all the charges the night before check out with your Disney gift card(s) at the front desk or guest services on the ship. The timing of when your card is charged has changed from time to time, so check with your resort/ship to make sure when the balance on your account will be charged to the credit card on file so that you can pay prior.
Instead of carrying the actual gift cards with you around the parks, ship, or resort, keep them in the safe. Put the card information in a notes app on your phone to easily copy and paste into the payment area when using to pay for "Mobile Food Orders" or "Merchandise Mobile Checkout" at the parks and resorts where payment is required at time of purchase.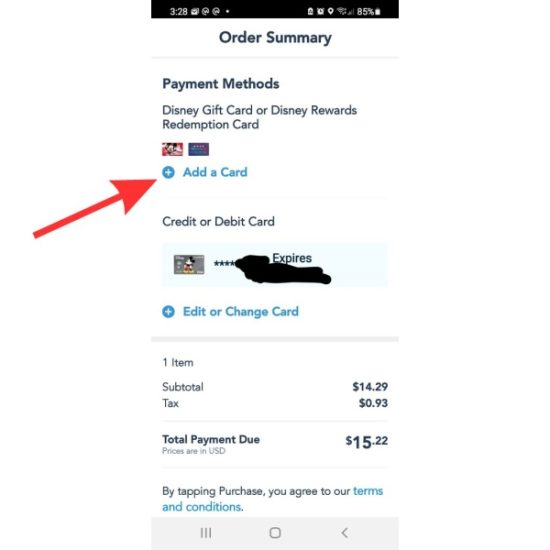 Are you ready for your Disney vacation?
I'd love to help you book your magical Disney vacation! We can also help with an other destination that you may want. For a no obligation free quote email me at kim.hamilton@themagicforless.com. Also follow me on Facebook and Instagram.
Similar Posts: