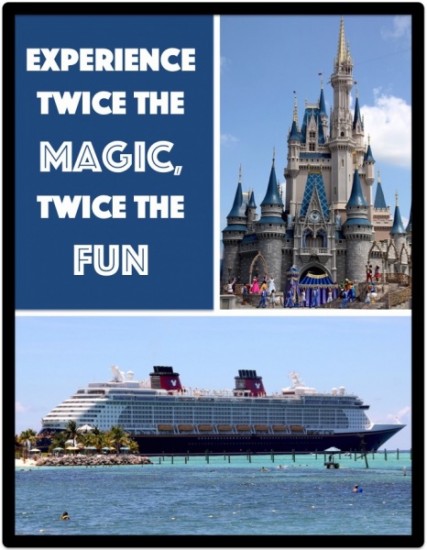 When it was time to plan our next vacation, our family knew we wanted to do another Disney vacation. The big question was which Disney destination did we want to venture to this time – go back to Walt Disney World or sail away on another Disney Cruise? Whether you're a first time guest of Disney, or like us you stopped counting the number of times you've experienced the wonder of a Disney vacation, you may be exploring the same question. So how do you decide between Walt Disney World and a Disney Cruise?
For our family, we decided not to choose between the two. We decided to do both! We were going to fly to Orlando anyway and figured we would make the most of our vacation time and the price of our airline tickets. Even if we decided to do the 12-hour drive by car and not fly, we would have made the same decision. With Port Canaveral and Walt Disney World within driving distance of each other – a little over an hour – it makes it very convenient to stay at a Walt Disney World Resort before or after your Disney Cruise.
We took advantage of a 4-Night Bahamian Cruise on the Disney Dream out of Port Canaveral and stayed a few nights at Walt Disney World to check out some of the latest attractions, dining and shopping. And, it gave us the chance to stay at one of Walt Disney World's uniquely themed resort hotels, Disney's Animal Kingdom Lodge. It was the best of both worlds for so many reasons that this blog could easily turn into hundreds of pages sharing this mother's view of the ultimate Disney vacation by land and sea. Instead, I asked my husband, son (age 6) and my daughter (age 3) what made this vacation so memorable? My son passionately described it as "epic", and my daughter announced it as the "the best days ever"!
Here are just a few of the unforgettable moments that had us all agreeing – a Disney land and sea vacation truly delivers twice the magic and twice the fun all in one magical, family vacation.
Exciting Rides
Our family loves the excitement of riding all the rides at Walt Disney World including the awesome AquaDuck water coaster on the Disney Dream. Our top three (3) picks for this trip: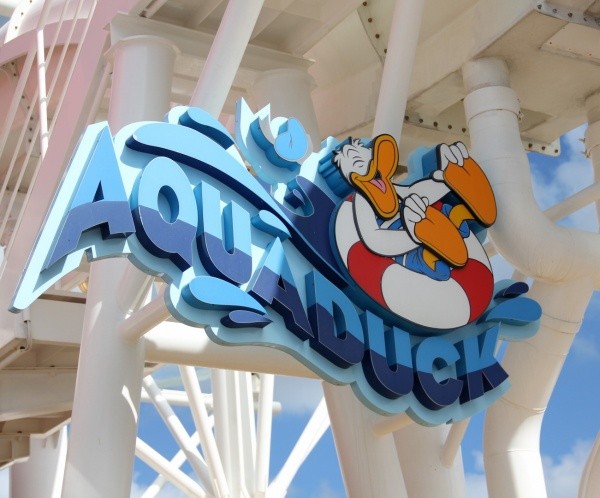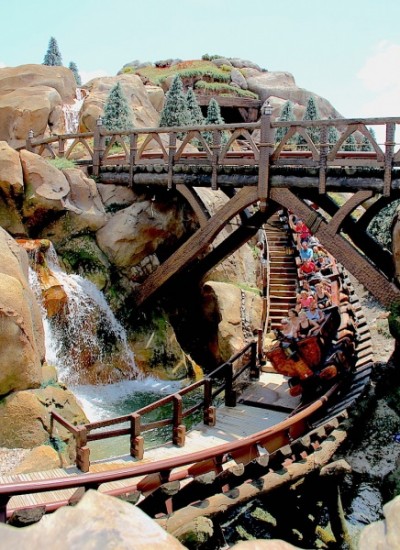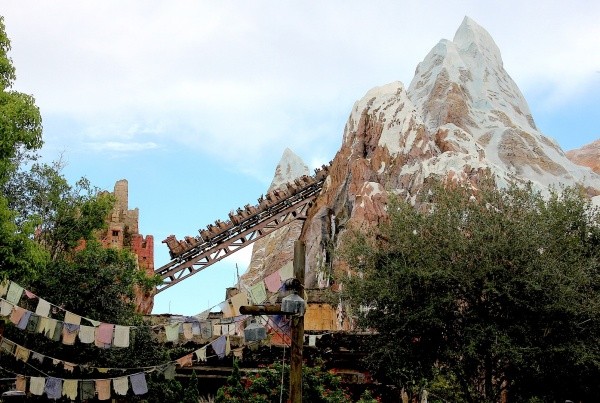 Entertainment
In my opinion, Disney delivers some of the best broadway style entertainment, spectacular parades and fireworks that appeal to all ages and re-awakens the child in all of us.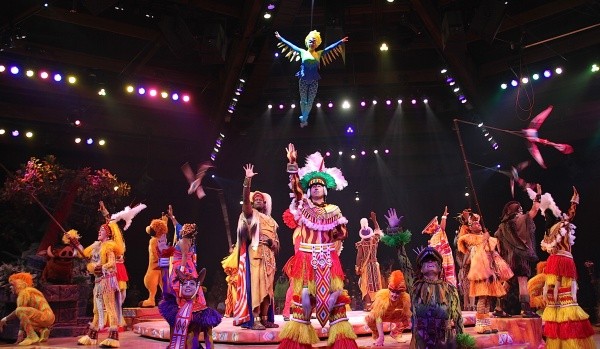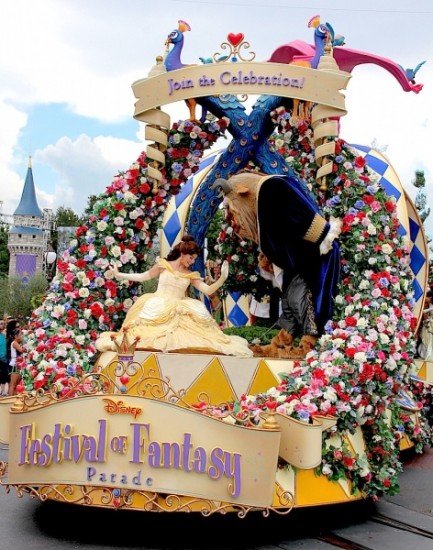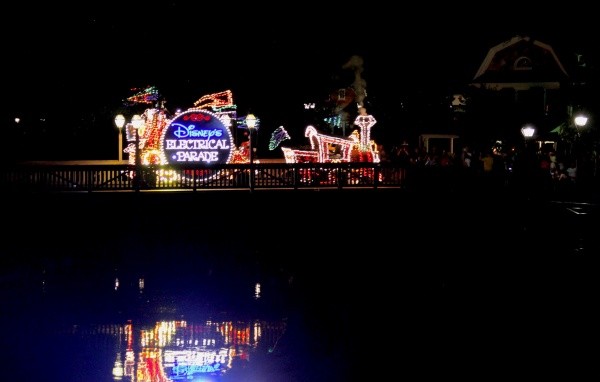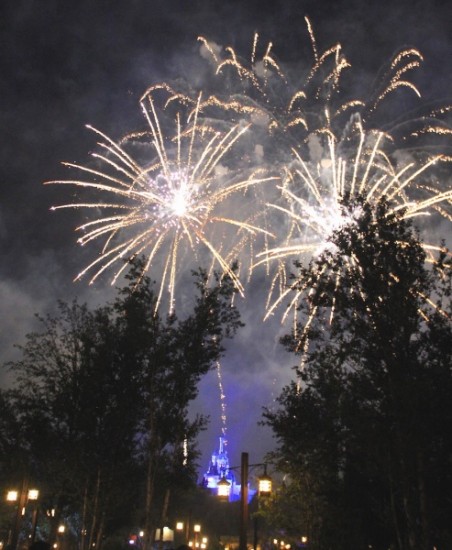 And, we got to experience twice the fireworks with the Disney Dream Pirate Night fireworks off the side of the ship. The nightly stage shows on the Disney Dream, Disney's Believe and The Golden Mickeys, were family favorites too!
Accommodations
Disney Cruise Line provides well appointed staterooms.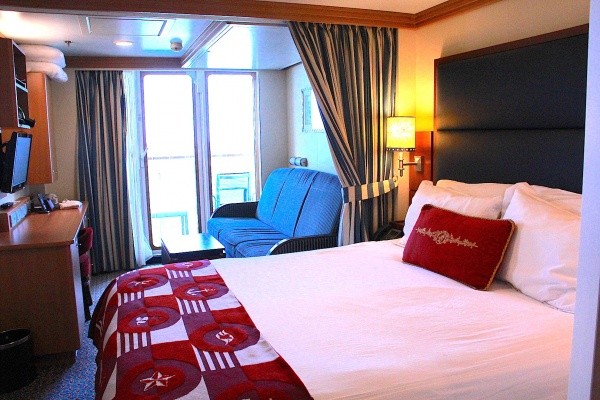 If you choose, there is just no other feeling like relaxing on your private verandah.
Disney's Animal Kingdom Lodge, with its unique theming and cultural influences, offers a 'wow-factor' and yet a relaxing atmosphere overlooking the Savanna.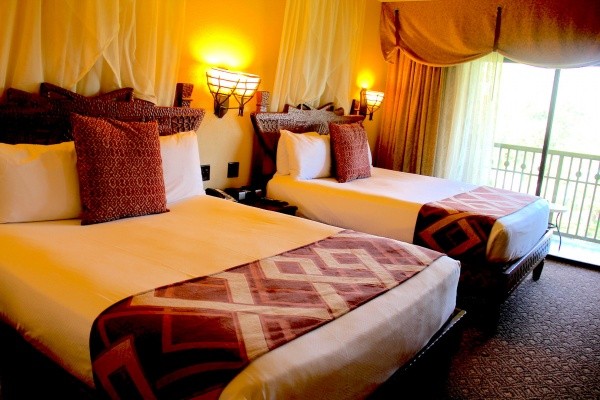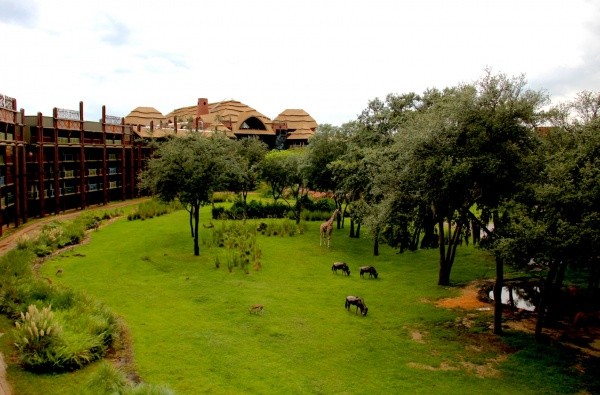 Disney's Castaway Cay
This port of call to Disney's private island, Castaway Cay is best described in one word – paradise.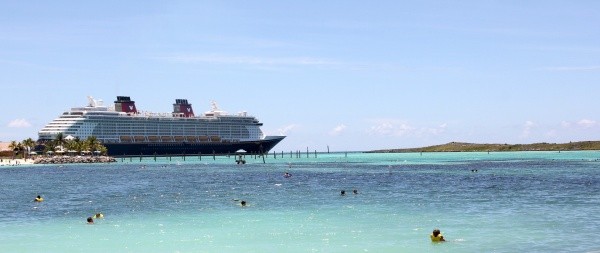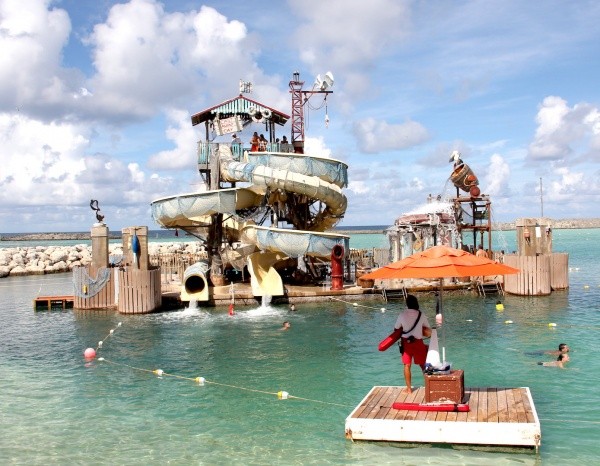 Character Meet & Greets
Both Walt Disney World and Disney Cruise Line offer the opportunity to meet with some of your favorite Disney Characters. We knew from our past Disney Cruise experience, you interact with the Characters in a whole new way while onboard the ships. These character meetings are a lot more intimate and some of your favorite Characters are dressed in attire that is only seen on a Disney Cruise.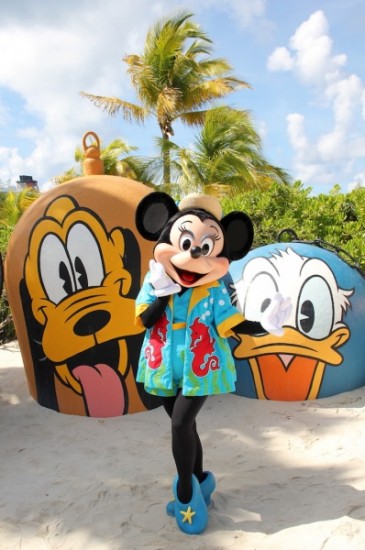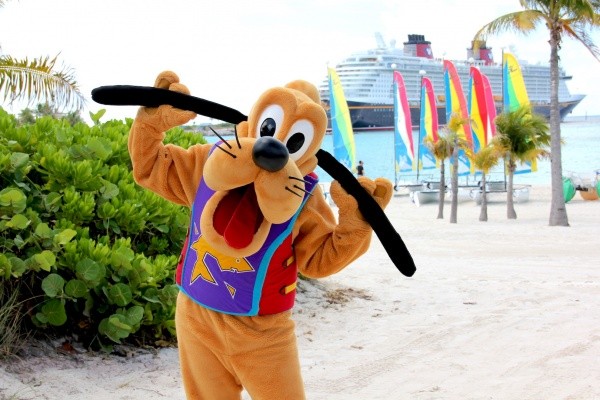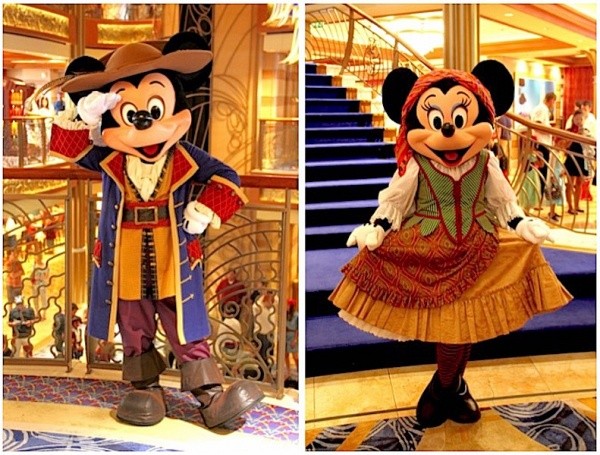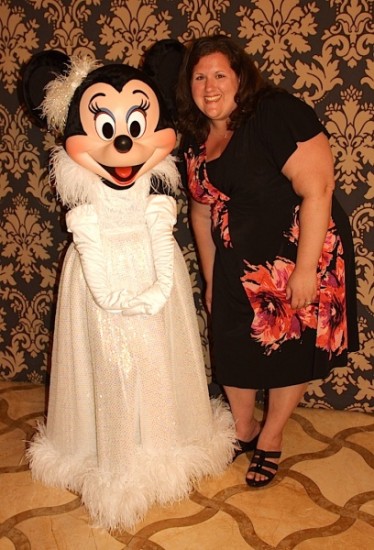 The regal elegance of the Disney Cruise Line Princess Gathering, in the ship's stunning Lobby Atrium, is a magical moment for little princesses and princes alike.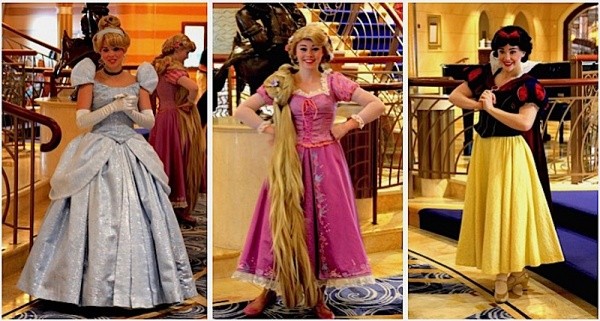 Of course, a Princess Gathering is not complete without a meeting with Anna & Elsa. Animator's Palate, one of three rotational main dining restaurants on the ship, was transformed into a winter wonderland with music piped in transporting us into the snow covered mountains of Arendelle.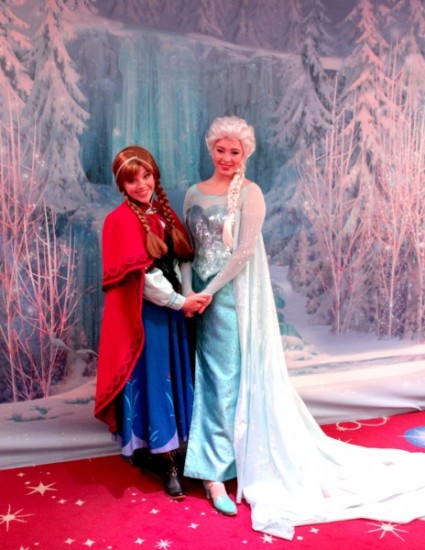 This is a very popular Character Meet and Greet experience. On embarkation day, just after we boarded, we headed straight to the Port Adventures Desk on the Disney Dream Deck 5, Midship to line up for ticket distribution and reserve our spot for the Princess Gathering and Anna & Elsa.
Every day on the cruise you receive a Personal Navigator – a daily Disney Cruise Line newsletter – in your stateroom with all the times and locations of the Character Meet and Greets. We took advantage of most of our Character Meet and Greets, photos and autographs during our cruise, so when we arrived in Walt Disney World we could focus on our favorite rides. Rather than using our FastPass+ selections for Character Meet and Greet experiences, like the very popular Anna & Elsa, we used them for must do attractions. It gave us time to meet Characters in Walt Disney World like Mulan in Epcot's China Pavilion that we never seemed to have time to experience on previous vacations.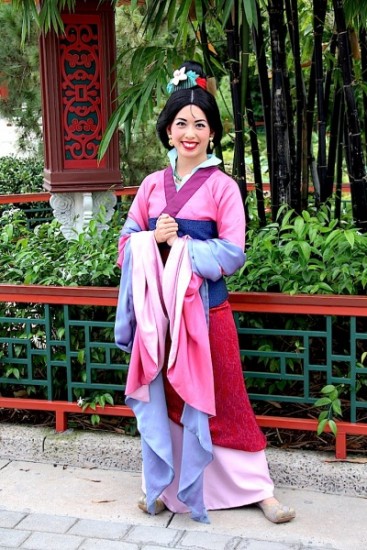 Planning Ahead
While magic and fun definitely take place during a Disney Land and Sea vacation, you also want to plan ahead. Here are just a few things to consider:
Walt Disney World First, then Disney Cruise: This tip is not new to Disney fans. However, it is worth repeating. For our family, we didn't have the flexibility in our schedule to do Walt Disney World first. It was still an incredible experience. No matter what order you choose for your land and sea vacation, Disney provides an easy transition from one destination to another. That said, we all could have used the cruise as a way to relax and sail away after the excitement of packed full days in the Theme Parks. And, since it's recommended to arrive at least one night prior to your cruise embarkation date in the event you run into travel delays (you don't want to miss the ship), a stay at Walt Disney World avoids paying for another hotel before your sail date.
Book Two Separate Reservations: By booking your Disney Cruise Line vacation separately from your Walt Disney World vacation, you can apply any discounts and special offers that may be released for your Walt Disney World package. This can be a big savings. Another benefit to booking separately, you can add the dining plan to your Walt Disney World stay. For our family, this is a great option and a savings in itself.
Buy Travel Insurance: Take it from someone who had to cancel a prior Disney Cruise due to a family emergency, travel insurance is worth every penny. And, we love that the Walt Disney World travel insurance by TravelEx covers our airfare even if we self-book our air directly with the air carrier.
Book Early & Plan Ahead: The earlier you book your Disney Cruise the better in order to get the best availability and pricing. With Walt Disney World, there are key planning dates for Advance Dining Reservations (ADR) and FastPass+ selections that you may not want to miss if you have must do dining experiences and rides on your wish list. With two destinations for one magical vacation, consider using The Magic For Less Travel, an Authorized Disney Vacation Planner, to help you plan your Disney vacation from beginning to end. The Magic For Less Travel's personalized planning and concierge services are always provided FREE!
A Disney Land and Sea Vacation
For some it might be a once in a lifetime, ultimate Disney vacation. For others, it may be a way to experience the best of Disney as Disney is constantly imagining the new, re-imagining the current to make it even better than it already is and expanding. Regardless, Disney land and sea gives you the best of both worlds – twice the magic, twice the fun and what better way than to experience it together as a family!
Similar Posts: