Top Rides for Preschool Aged Kids at Universal!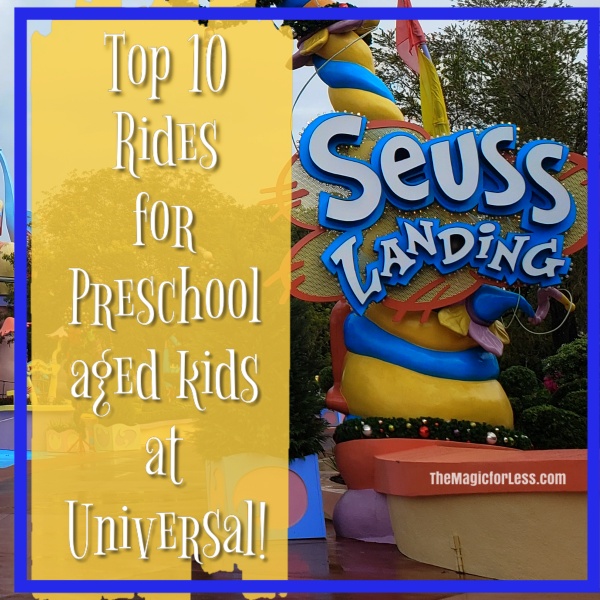 Needing a family vacation soon?! See all of those amazing advertisements for Universal Orlando showcasing the daring roller coasters and the Wizarding World of Harry Potter.  Are you questioning if Universal is the place for younger or shorter kiddos?! Have no fear- YES IT IS!  We just got back from our trip with our 2 children, and 1 being a preschooler who is only 42". She had a blast!!  Are you thinking, well what did she do all day at Universal Orlando? Here are our top 10 rides to experience for preschool aged kids at Universal: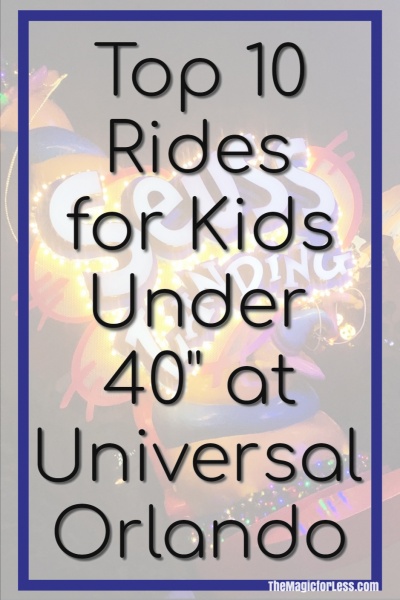 Best Rides for Preschoolers at Universal:
1.  Flight of Hippogriff 
This not too wild coaster is found in Island of Adventure, and is a great coaster for the littles- and grown ups! Enjoy the wonderful views of Hogwarts castle and Hogsmeade; AND even swoop past Hagrid's hut! Tip- if you go right here in the morning, you may even get to ride it numerous times in a row!
Height requirement: 36" tall (48" or under must be accompanied by an adult)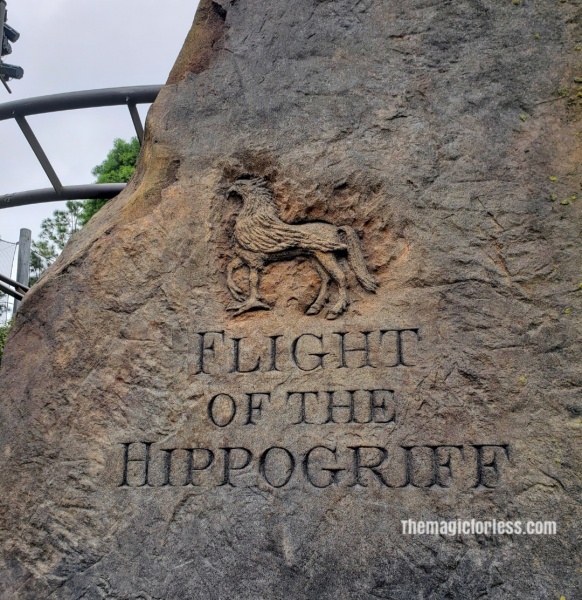 2.  Hogwarts Express
Catch the train either at Island of Adventure or Universal to take you between each park. (IMPORTANT- you must have the park to park ticket in order to ride the train.)  Definitely ride it both ways too because the experience is different each journey to and from. 
Height Requirement: none!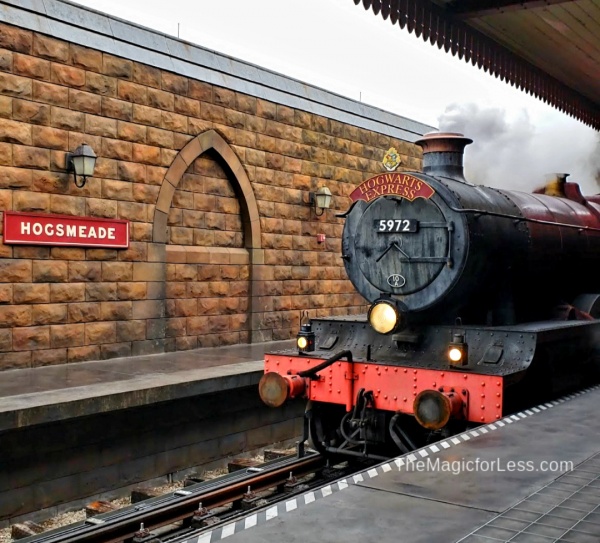 3. Pteranodon Flyers
Find this high flying ride in Island of Adventure! You sit in a 2 seater swing (one swing in front of the other) and fly above the trees to catch some of the best views of the park! Don't worry though- it is slow and gentle- perfect for the littles!
Height Requirement: 36" tall (Important- Anyone OVER 56" tall MUST be accompanied by a child.)
4.  The Cat in the Hat
Find this ride in Seuss Landing! I could go on and on about how much we LOVED Seuss Landing and could spend hours in this part of the park (found in Island of Adventure).  The details are incredible and the whole land puts you right into the books! It is the PERFECT place for small children and families! Make sure to stop and take in all the details here. Back to the ride now! This ride takes you through the famous Dr. Seuss book! Sit in a moving car and watch each scene come to life. It is super cute and fun, and BONUS- it has A.C. for those hot days!
Height Requirement: 36" tall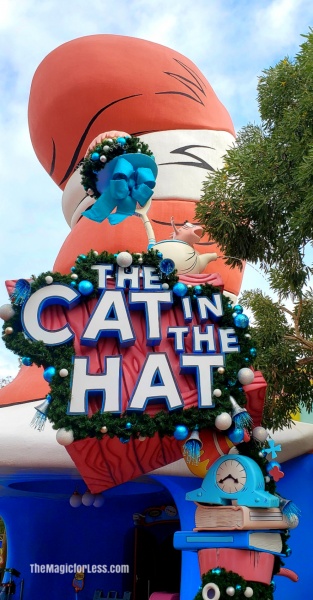 5.  One Fish, Two Fish, Red Fish, Blue Fish
This ride is adorable! Filled with bright colors and fun music, climb on a fish and ride up and down, and around and around. Warning- you may get squirted with water.  Listen to the rhyme as you ride and do what it says (up and down) and you may not get wet! 
Height Requirement: None!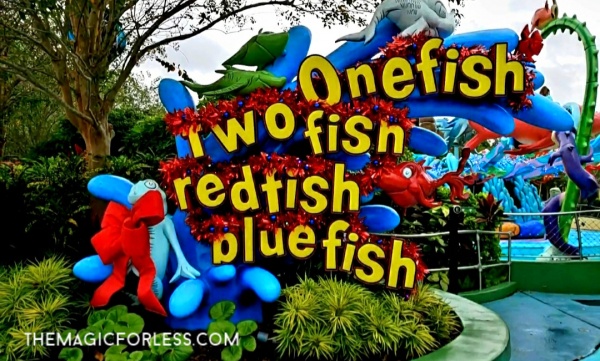 6.  The High in the Sky Seuss Trolley Train Ride! 
This is a slow moving trolley that gives you some great views of Seuss Land! Listen to the retelling of Sneetches as you sit back and relax and wind your way through some of the imagination buildings and other rides throughout the land.  It was one of our favorites! 
Height Requirement: 36" tall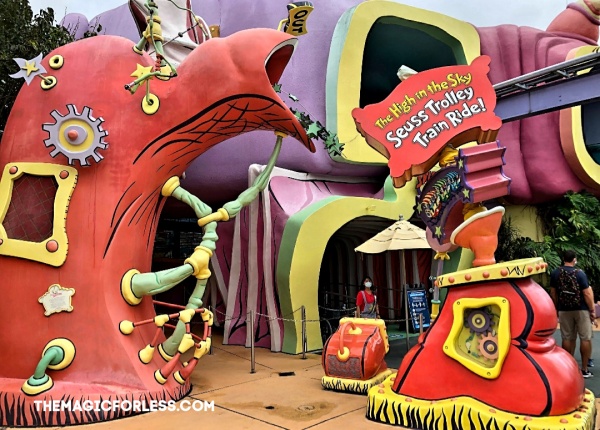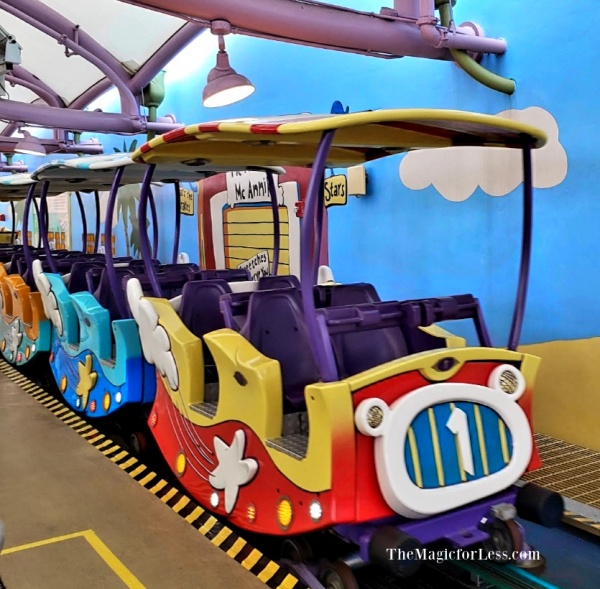 Get all the news, tips, & tricks for your next Walt Disney World vacation!
7.  Caro-Seuss-el
This is anything but an ordinary carousel! As you approach you will find some of your favorite characters to choose to ride on such as Horton Hatches the Egg, If I Ran the Zoo, One Fish, Two Fish, Red Fish, Blue fish, and MORE! Remember to pull the reins or push a lever and see your character come to life! There is also a bench to ride on too if you chose not to ride on an up and down character. 
Height Requirement: None!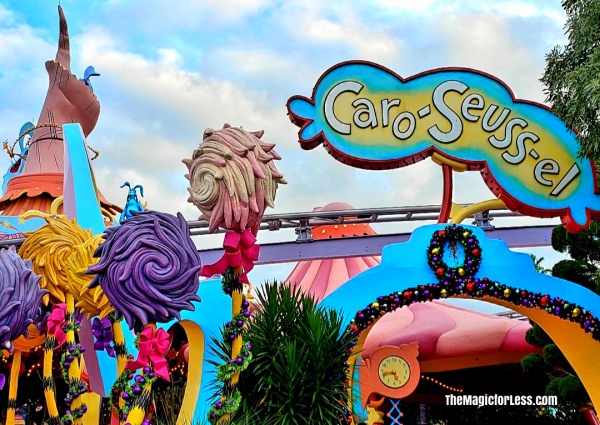 TIP- Seuss Landing was so incredible that my daughter and I spent time there riding some of the rides over and over again (Thanks Unlimited Express Pass!) while my husband and son went and did some bigger rides. 
There is even an interactive play area where kids can let loose- If I Ran The Zoo!
8.  Wood Woodpecker's Nuthouse Coaster
This coaster is great for little ones! It is a great ride for those first timers on a more thrilling ride, but still child friendly.  The whole family can have fun on this gentle coaster with swoops and turns, PLUS listen to Woody's corny jokes throughout the ride!
Height Requirement: 36″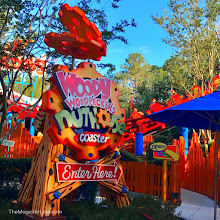 9.  Despicable Me Minion Mayhem
Also located in Universal Studios, join the crew and go along for an adventure.  Special tip- The ride does state you must be 40" or taller, however, ANYONE can join in on the fun. Kids shorter than 40" can sit in a stationary row in the front of the room (anyone has this option as well).  Everyone still gets the 3-D glasses and gets to participate. 
Height Requirement: 40" (or NONE for the stationary row)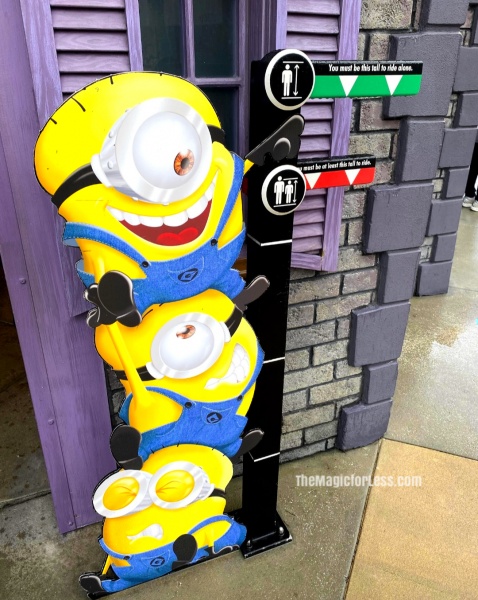 10.  E.T Adventure 
Climb on a bike and fly through the air with E.T.  You get to fly over the scenes of E.T which brings you back to the movie. The ride is smooth and calm.  Our kids enjoyed it.  It is also air conditioning which is a bonus during hot days. 
Height Requirement: 34" tall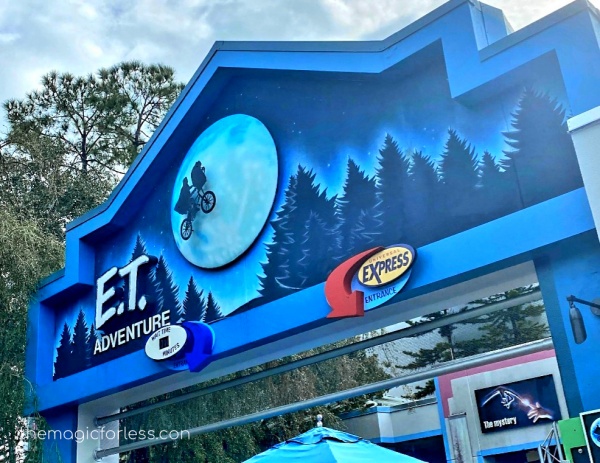 BONUS: While not a ride, this was a very fun experience in Seuss Land for the kids! Join characters from some of your favorite Dr. Seuss books for story time in "Oh! The Stories You'll Hear!" throughout the day. It is fun and a great time to relax, sit, and enjoy the show!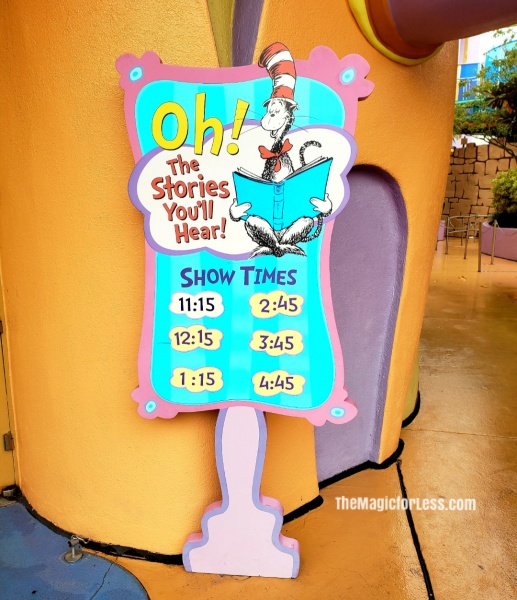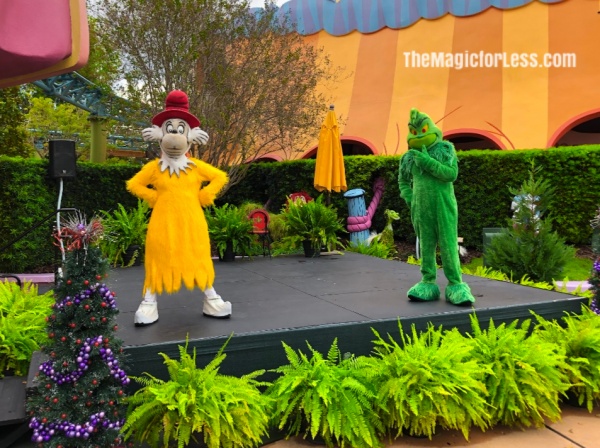 Even if you have a child less than 40" there are still plenty of rides to do at Universal PLUS then you have many shows and character interactions to enjoy as well! And as always, if your family is a variety of different heights and types of thrill seekers, don't forget to take advantage of Universal Orlando's Child Swap Program! This is a special area you and the child who is too short to ride (or does not want to ride) can sit and wait (they are air conditioning!) while the rest of the family rides the ride. THEN when they are off you can skip the line and enjoy the ride- (sometimes more the party can even join you again!)
You can also check out all height requirements in Universal Studios and Island Of Adventure here for all the thrill seekers as well. So many great options so your entire family can have a wonderful vacation at Universal Orlando!
Similar Posts: