Thinking about visiting Walt Disney World in 2022 and wondering what you need to know?  We've got you covered! Whether this is your first or fiftieth visit,  planning your Walt Disney World vacation looks a little different.  There are new phrases like theme park reservations, lightning lanes, Genie and Genie+ (what makes it plus?), sporadic cavalcades, and more!
When to Visit Walt Disney World in 2022
One of the most popular questions about visiting Walt Disney World is "when is the best time to go?"   Well best is very relative.  For some, best means the time of year their kids aren't in school or they have approved time off from work.  For others, it means when there's an Epcot festival taking place (okay, there often is). 😉  Some guests like to know when it won't be sweltering hot, just regular hot.  Others want to visit when the holidays are celebrated or there are special events taking place.   And of course, the two popular requests – the most affordable and least crowded times of year!
So let's break it down.  You know what your family calendar looks like so knowing the dates of school vacations and earned time off is easy.
Epcot Festivals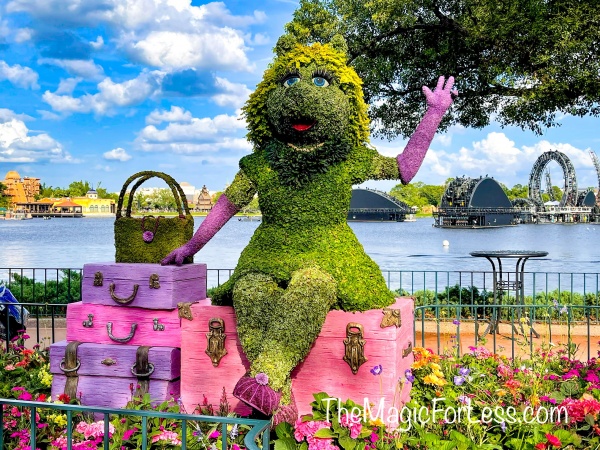 Weather
The best days of the year with the most comfortable temperatures are … got you didn't we? 🙂  We wish we were that good!  We've been in February and November during heat waves and frozen our tails off in January the same year.  We can tell you that you can be pretty sure that April-October will be hotter than November-March.  Rainfall is heaviest June through September but that can be just a flash thunderstorm!
When we consider the weather, we tend to consider the weather we currently are and thing that Orlando has it beat most days. 😉
Holiday Events
Nobody does the holidays like Walt Disney World!  Who else starts celebrating Halloween in August? That's right!  August.  While Mickey's Not-So-Scary Halloween Party evolved to Disney's After Hours Boo Bash this past fall, Magic Kingdom got its fall and Halloween decor for all guests to see late summer.
Have you heard of the holiday transition at Walt Disney World?  That's when overnight, not only does Halloween and fall decor come down, but Christmas goes up!  It's one of the most magical changes that occurs.  Just days after Halloween, you can find Christmas in the Magic Kingdom.  While every theme park gets decorated, and each resort has its own gorgeous trees, these all go up over about a 2 week period post Halloween.  And if you haven't visited Disney's Hollywood Studios during the holidays, plan it now!  It goes all in for Christmas!
Guests loved the Very Merriest After Hours Event and we're expecting similar events to occur in 2022!  Disney Springs does the holidays right with its Christmas Tree Stroll and there are special holiday snacks and beverages that have us returning every year!
The Most Affordable & Least Crowded Time to be Visiting Walt Disney World in 2022 
Okay, these are synonymous.  Sometimes, but not always.  Guests often ask us when the cheapest time to visit Walt Disney World is.  We do have nightly rates posted on our fan site, The Mouse for Less, that has links to Rate Guides for each resort.  A general guideline for "cheaper" rates are to avoid any holiday – major or minor – those long weekends are very popular!  Generally, Friday and Saturday nights price a little higher than Sunday – Thursday.  If you're going for a week, this really won't impact you either way.
The least crowded times are often these lower prices times of year to visit – again, not over holidays or school vacations.  While many states have fall breaks, those dates vary but are generally in October and shorter periods of time.  Most states have one or two spring breaks so mid-February through April is a longer period when someone somewhere in the US is off from school! When Disney releases discounts, it sounds magical to think that Disney is just discounting everyone's vacation package, but in reality, they are putting rooms on sale that they need to fill.  Like any sale – inventory is limited.
Exception to the Rule
Once exception to crowds while students are out of school is the summer!  What was once a very crowded time to visit has become less so.  Many visitors have shifted that summer travel to fall months – a time when Disney used to release "free dining" discounts to get people there.  Now fall months offer (slightly) cooler weather, Halloween festivities, and the Epcot International Food & Wine Festival – all popular draws for those fall months!
Because of the pent-up demand for travel, some traditional crowd patterns may differ a bit, but staying away from major & minor holidays and any school vacation (except summer time), is a good rule of thumb for better prices and lower crowds.
Want all the news, tips, & tricks for your next Walt Disney World vacation?  Subscribe to our Newsletter! 
It's the Golden Anniversary! 
Can you believe Walt Disney World has been open for 50 years?  Magic Kingdom opened October 1, 1971 and the destination has only gotten better with age!  You can be a part of the celebration when visiting Walt Disney World in 2022!  This party is an 18-month long celebration!
Want to know what's happening?  We've got the Top Ten Reasons to Visit Walt Disney World During its 50th Anniversary Celebration for you right here!
Love a good Scavenger Hunt?  We challenge you to find all 50 Golden Statues!
Early Theme Park Entry & Extended Evening Hours
Early Theme Park Entry
Most guests know the phrase "extra magic hours."   Extra Magic Hours were for resort guests and allowed them early or late access to one of Walt Disney World's four theme parks each day.  The park that had extra magic hours rotated and could be in the morning or evening.  Well Disney has really "plussed" extra magic hours because now, every day, every theme park has early theme park entry for guests staying at a Walt Disney World hotel!  Yes, resort guests can enter any of the four theme parks each day.  This early entry begins 30 minutes prior to official posted park hours.  That 30-minute advantage is huge!  The old adage is true here – the early bird gets the worm at Walt Disney World!
Extended Evening Hours
This benefit is even more exclusive!   For those guests staying at a Walt Disney World deluxe or deluxe villa resort, they have extended evening theme park hours!   This is an additional period (usually 2 hours) of time after park closing  on select nights to enjoy the parks!  Currently, this benefit is offered on select nights at Magic Kingdom, Epcot, and Disney's Hollywood Studios.  You can find these hours in your My Disney Experience account under park hours or visit the published schedule here.
New Resort Rooms
Speaking of onsite benefits, we think that the Walt Disney World Resort Hotels are simply amazing!  There is one for everyone whether you are interested in a value, moderate, deluxe, or deluxe villa property!   Several resorts have been refreshed and updated with new theming or looks and we want to share that with you!  Check out the Top Reasons to Stay at a Walt Disney World Resort Right Now.
Disney's Contemporary Resort
The iconic Contemporary has been open since 1971 and has received an "Incredible" update to its rooms! The characters from the Pixar film "The Incredibles" are visible in this updated mid-century modern design.  Not only are these rooms absolutely adorable, they are efficient with lots of storage and charging ports!
Disney's Polynesian Village Resort
We know you are going to love these newly rethemed rooms as much as we are!  At Disney's Polynesian Resort, guest rooms have been transformed.  The make-over has resulted in a fun, efficient, and Disney-kissed, Moana-themed rooms.  The room tour below speaks for itself!
Disney's All-Star Music Family Suite
The All Star resorts are wrapping up a refurbishment and the biggest change you'll see is over at Disney's All Star Music in the Family Suite.  For families of up to six guest (plus a child under 3), these suites offer 2 bathrooms and 3 queen-size beds!  A kitchenette completes this family-friendly design!
Disney's Saratoga Springs Resort
Disney's Saratoga Springs underwent a beautiful refurbishment that brightened up its villas and incorporated the "table-bed" replacing sofa beds.  The proximity to Disney Springs makes this villa property a great one for families who enjoy dining, shopping, and entertainment!
Disney's Riviera Resort
We'd be remiss if we didn't mention Disney's newest resort too!   Disney's Riviera Resort, which opened in December 2019, quickly became one of the most popular deluxe villa resorts we are booking!  From Tower Studios that sleep 2 guests to 3-bedroom  Grand Villas, guests can immerse themselves in this European inspired resort.  On the Skyliner route, Riviera offers amazing dining and other amenities!  Check out this tour of a 1-bedroom villa or click here for a studio villa tour!
Out of This World Experiences on the Star Wars Galactic Starcruiser
Members of both the Rebellion and Galactic Empire will be welcomed aboard the Star Wars: Galactic Starcruiser.  In a galaxy far, far away, progress continues at Star Wars: Galactic Starcruiser, where guests will live aboard a starship for a 2-day, 2-night experience. Unlike any typical cruise, though, you can become the heroes of your own Star Wars story in a new type of immersive experience that only Disney could create.  This experience will be above and beyond any Star Wars fan's visit to Star Wars: Galaxy's Edge.

New Dining Experiences & Some Favorites Return
Roundup Rodeo BBQ in Toy Story Land
Toy Story fans will be thrilled to know that a new table service dining location will open in Disney's Hollywood Studios Pixar-themed area, Toy Story Land!  Keep reading here to find out more about  the Roundup Rodeo BBQ & Jessie's Trading Post Coming to Toy Story Land!
Space 220
Another out of the world experience, Space 220 opened at Epcot and is not only a unique experience, but the food is amazing too!  Check out the experience from arriving, using the stellevevator,  checking out the food, drinks, atmosphere, lounge, and more.
Steakhouse 71
Steakhouse 71 takes guests back to the design style of the 1970s, reimagined in a contemporary, comfortable and sleek way. Walt's Prime Rib Hash (one of Uncle Walt's personal favorites) is offered and has quickly become a favorite among guests!  But the Steakhouse 71 cake with 15 layers (nod to the 15 floors in the Contemporary) is in the running for most loved menu item.  Not to be overlooked are the burgers which guests can't get enough of.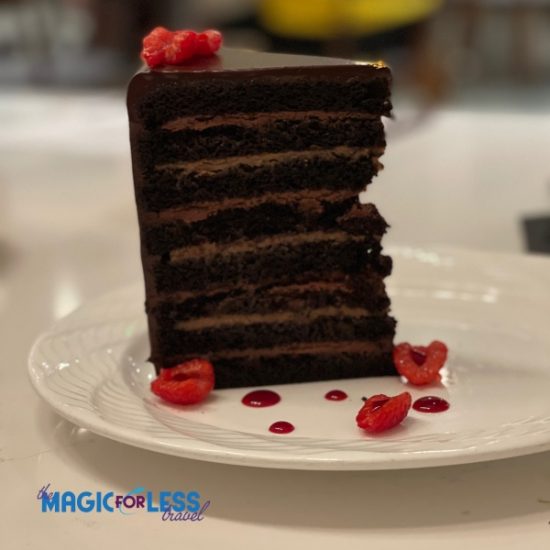 La Crêperie de Paris
This new table service located in  Epcot's France pavilion serves up a wide variety of savory galettes and sweet dessert crêpes!
Character Dining 
Many guests look forward to character dining experiences when visiting Walt Disney World.  Several of these experiences are available in a modified capacity – check out the  Character Dining Options Currently Available at Walt Disney World.
What's your favorite dining location?  Let us know below! 
New Attractions and Shows are Coming! 
Remy's Ratatouille Adventure
This 4D experience has riders scurrying throughout Chef Gusteau's 5 star restaurant as if they were the size of Remy himself!  Visit Epcot's France pavilion and grab a crêpe while you're there!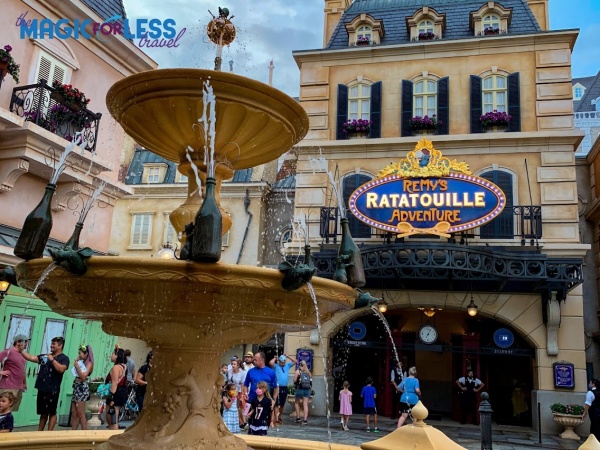 Guardians of the Galaxy: Cosmic Rewind
Marvel fans will be thrilled for this family-thrill coaster to open sometime in summer of 2022!  Characters Star-Lord, Groot, Rocket, Drax, and Gamora will be joined by Nova Prime, Xandarian leader and commander of the Nova Corps.
Finding Nemo: The Big Blue… and Beyond!
Disney's Animal Kingdom will be debuting a reimagined version of "Finding Nemo: The Musical" to Theater in the Wild. This newly updated show will be called "Finding Nemo: The Big Blue… and Beyond!"  This new show is set in the timeline of the movie "Finding Dory."
Spa Experiences & Select Backstage Tours Return
The Grand Floridian Spa
If you've ever had a spa treatment at Walt Disney World, you know this is big news.  The Grand Floridian Spa offers a variety of services that will indulge you on your next vacation!
Select Backstage  Tours
When you're looking for a special experience or learning even more about Disney, add a backstage tour to your itinerary!  There are several being offered at Disney's Animal Kingdom.  Additionally, the popular Keys to the Kingdom at Magic Kingdom are back in the lineup.
Character Interactions are More Plentiful Than Ever
Festival of Fantasy Parade & Character Cavalcades
Since reopening, Walt Disney World has brought characters to guests in new ways!  While we are extremely excited to welcome back Magic Kingdom's Festival of Fantasy Parade on March 9th, we love the cavalcades so much!  That's why we are thrilled about the news of new cavalcades coming!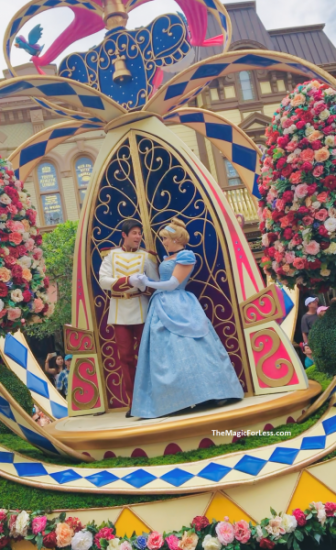 The Disney Adventure Friends Cavalcade will debut and it will include nearly 30 favorite Disney and Pixar friends. It will include Nick and Judy from "Zootopia," Baloo and King Louie from "The Jungle Book," José Carioca and Panchito from "The Three Caballeros," plus Merida, Moana, The Incredibles, and the debut of Miguel from "Coco".
Character Dining Experiences
One of the most popular dining requests we get from guests is for character dining!  You can see the list of Character Dining Options Currently Available at Walt Disney World here.   We promise these fun experiences are both delicious and fun!
Character Sightings
If you visited Walt Disney World years ago, or maybe California's Disneyland, random character sightings were (or are) much popular and we love how these are again a thing in our FL parks!
You may find Winne the Pooh trying to catch a butterfly in the grass or Donald Duck watering some flowers!
Several characters will interact  with guests from the Main Street Railroad Train Station, Cinderella Castle, and above the Country Bear Jamboree in Frontierland!
Character Greetings with Disney Genie+ Purchase
Select character greetings are now available as Lightning Lane selections when you purchase Disney Genie+. (The standby option will also be available for Guests to be able to use to meet these characters. That is if you do not want to pay for the add on.)
Guests can schedule times to see the following characters with their purchase:
See Cinderella and a Visiting Princess at Princess Fairytale Hall at Magic Kingdom
See Princess Tiana and a Visiting Princess at Princess Fairytale Hall at Magic Kingdom
Greet Mickey at Town Square Theater at Magic Kingdom
See Olaf at Celebrity Spotlight at Disney's Hollywood Studios
They're Only Young Once!
If you are ever wondering what the right age is for your child(ren) to visit, it's truly anytime!  Children grow up so fast and there's nothing like visiting Walt Disney World for the first time.  Seeing that and experiencing that with children is truly special.  Worried they won't remember?  You will!  And adding Disney's Memory Maker to your vacation package helps preserve those memories for you!
We have 5 Tips for Visiting Walt Disney World with Kids! First time traveling with children?  Check out this Guide on What To Pack in Your Park Survival Kit.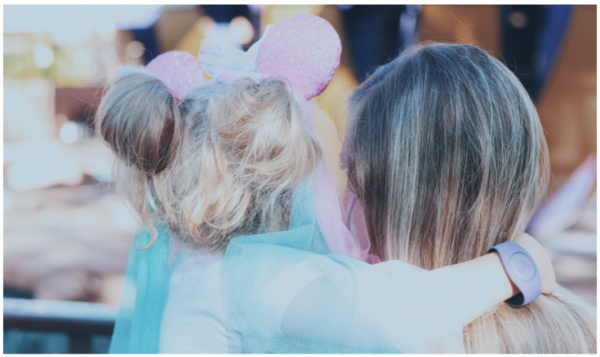 The Magic For Less Travel Pro Tips for Visiting Walt Disney World in 2022
Special Discounts for 2022
Disney discounts are now available for select arrivals March 6 – July 7, 2022.  You can save up to $500 on a 5-night stay.   Make this the year to remember when you create memories that last a lifetime  Visiting Walt Disney World in 2022!  Additional offers available to Disney Visa Cardholders, FL residents, and Annual Passholders.  Be sure to let your TMFLT Travel Counselor know what you qualify for!

Book As Early As Possible
There are several reasons to plan your vacation as early as possible – not limited to  the best availability – and now more than ever, you'll want to book early so that you can secure your resort stay.  We are seeing many dates book up already through the end of the year!   A theme park reservation in addition to valid park admission, is required to visit a theme park.
Your Travel Agent Will Help You Plan
The Magic For Less Travel Counselors give you the expert guidance and tools to move beyond the one-size-fits-all approach to vacation planning – at no charge!  There are  a lot of changes right now to consider and we understand how overwhelming it can feel. Planning with The Magic For Less Travel will ensure you make the most of both your time and money, to invest in your future memories.   You'll have access to experts with insider information, tips, and first-hand knowledge.  You will also have peace of mind knowing you have the best price as our team monitors your reservation for the best price for you.
Similar Posts: