Your Walt Disney World vacation has finally arrived!  Woohoo!  And if you are anything like me, the one thing you are looking forward to the most is the food.  You have your advanced dining reservations all planned out.  You might even know which quick-service restaurants you plan on mobile ordering from while touring the parks and resorts.  Most certainly, you plan on indulging in snacks at Walt Disney World.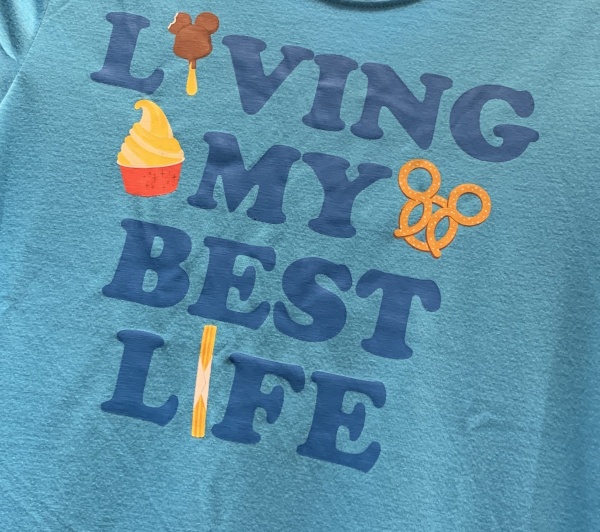 Snacking has become synonymous with Walt Disney World.  As one stand-up comedian states, "Disney World is a weird place, it's just a bunch of people walking around looking for snacks".  Yup, that's me!  There are many standard and obligatory go-to snacks which include the Mickey Premium Ice Cream Bar, Mickey Shaped Pretzel, Dole Whip, Churro, and Popcorn on Main Street (my personal favorite).  However, what happens when you have been there and done that?  That's where I come in! Here are my top 3 underrated snacks at Walt Disney World that will make you look like a pro-snacker to your family and friends.
Underrated Snacks at Walt Disney World
#3 Pulled Pork Jelly Doughnut Sandwich
Eight Spoon Cafe, Disney's Animal Kingdom
Disney's Animal Kingdom is an adventure theme park that must be explored.  With its many animal walking trails, secret pathways to surprising areas, and its overall commitment to detail, it is very easy to overlook many amazing features within Disney's Animal Kingdom.  This is much the case when it comes to Eight Spoon Café.  This unassuming snack stand, located between Discovery Island and Asia, can easily be overlooked. It is home to the number three most underrated Walt Disney World snack, the Pulled Pork Jelly Doughnut Sandwich.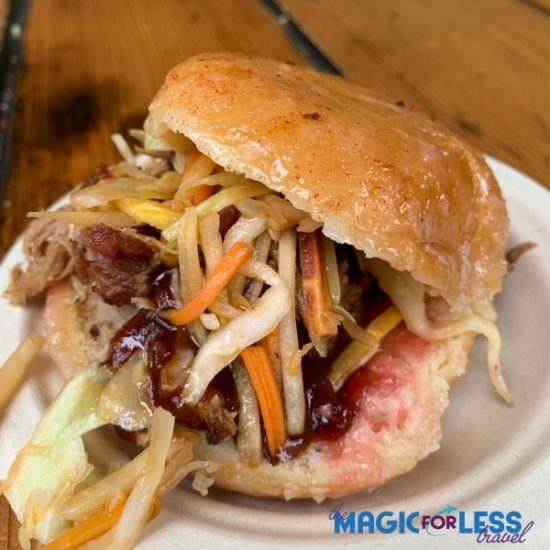 The Pulled Pork Jelly Doughnut Sandwich is a delicious creation with so many different flavors and textures that somehow combine to make an amazing treat that you should go out of your way for.  As you bite into the sandwich, you first taste the sweetness of the sugar glaze and raspberry jam of the very fresh and soft doughnut. This is then followed up by the smokiness and boldness of the pulled pork. Finally, the crisp slaw balances all the flavors out with its vinegary punch that wakes up all your tastes buds and cuts the richness of the doughnut and pork.  So next time you find yourself exploring Disney's Animal Kingdom be adventurous and try the Pulled Pork Jelly Doughnut Sandwich at Eight Spoon Café.
#2 Salted Caramel Butter Bar
Karamel-Kuche, EPCOT
World Showcase at EPCOT is a snackers dream!  How do you decide where to start snacking?  There are so many delicious treats and not enough room in your stomach to eat them all.  I have eaten my way around World Showcase more than I would like to admit.  From the pizza in Italy to the shaved ice in Japan, to the Croque Glace in France, to the fish and chips in the United Kingdom.  I could go on and on with all the delicious offerings around World Showcase.  However, it wasn't until the most recent trip that I found the holy grail of snacks in EPCOT, the Salted Caramel Butter Bar located at Karamel-Kuche in the Germany Pavilion.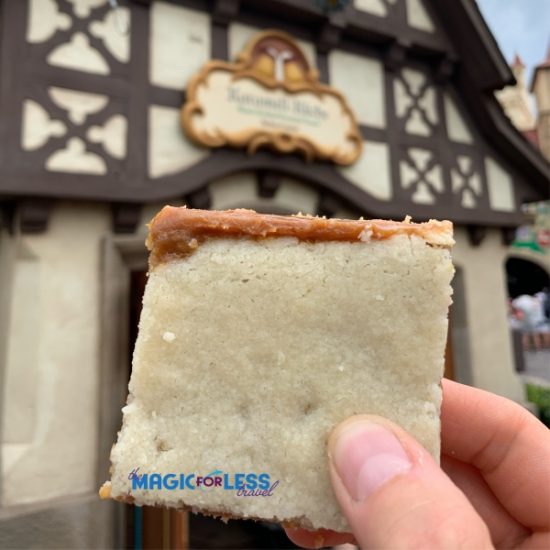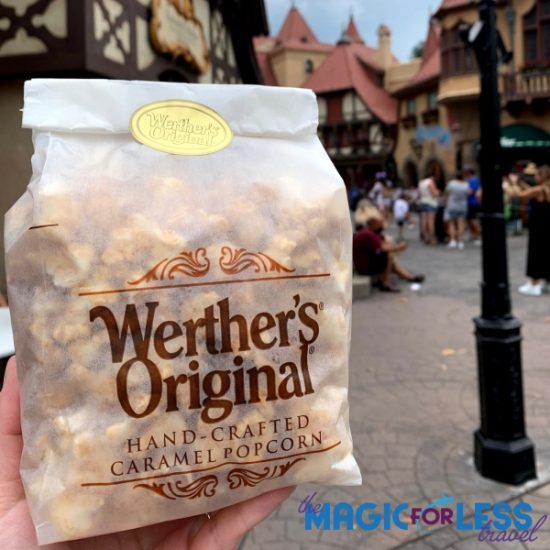 The aroma coming out of Karamel-Kuche is intoxicating, luring guests to indulge in all of its amazing caramel treats.  The most popular item here is the Caramel Popcorn and should definitely not be overlooked.  But you're on your way to being the person in your family that is in the know when it comes to hidden gem snacks.  Order the Caramel Popcorn, you will not be disappointed, but also order the real star at Karamel-Kuche, the Salted Caramel Butter Bar.  This small square of deliciousness packs a major punch of flavor.  The rich, buttery shortbread crust has the perfect amount of crispiness to stand up to the creamy and salty caramel.  This snack is so good that you probably might want to order two, one for you and one for the rest of your family!
#1 Key Lime Tart
Centertown Market, Disney's Caribbean Beach Resort
My number one underrated snack at Walt Disney World is not found in a park, but in fact, found at an on-site resort.  Disney's Caribbean Beach Resort is known for its beautiful, island-inspired landscaping and atmosphere.  The resort should also be known as the home of the best key lime dessert you will ever come across at Walt Disney World.  You do not even have to stay at the resort to indulge in this sweet treat.  Hitch a ride on the Skyliner from EPCOT or Disney's Hollywood Studios and swing by Centertown Market for the Key Lime Tart!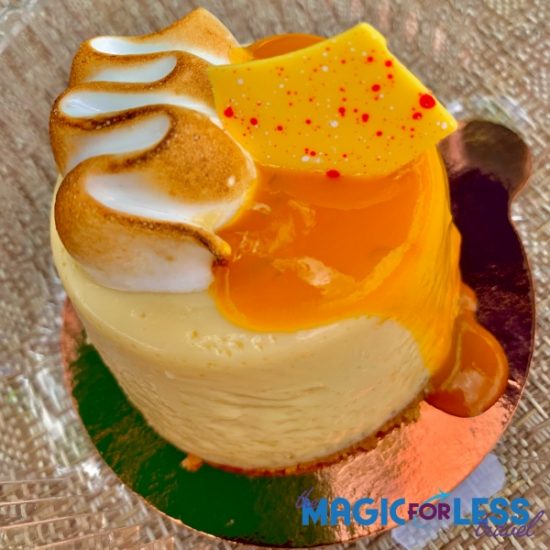 Let's start at the base. The graham cracker crust is crispy, crunchy, and buttery, everything you need to support the deliciousness that lies above it.  The key lime filling is unbelievable! It is perfectly tart without going too far. The filling has a creaminess that allows the flavor to sit on your palate until your next bite.  The toppings are the perfect complement to the key lime filling. The toasted meringue gives that ever so slight bitterness.  The tropical passion fruit sauce adds just the right amount of sweetness to balance out the entire dessert. The white chocolate garnish adds a bit more texture and tastes great.
Congratulations You're a Pro-Snacker!
There you have it!  You are on your way to impressing your family and friends with new snacks at Walt Disney World that stray away from the conventional.  If you would like any help planning your next family vacation to try these amazing snacks, please reach out and I would be happy to help.
Similar Posts: