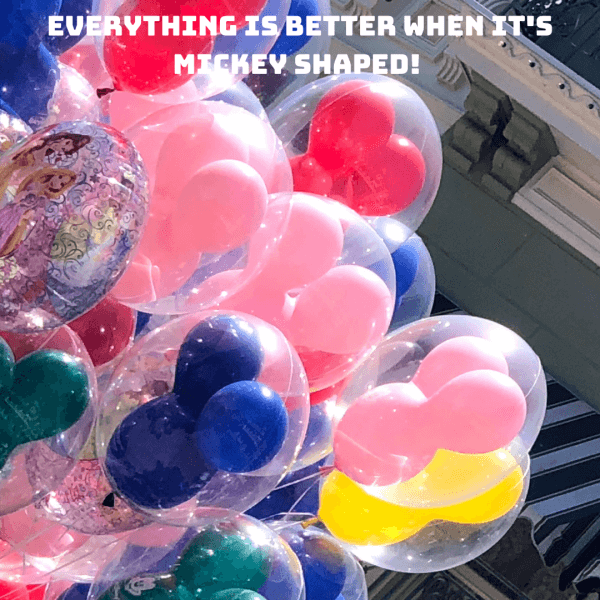 You are going to want to make memories by taking many photos during your Walt Disney World vacation. I'm going to give you some tips on taking your own pictures at some photo spots in the Magic Kingdom
You may have purchased Memory Maker which will give you some really fantastic shots, and the nice thing is, everyone will be in them. Even with Memory Maker, you will take lots of photos on your own. Using your phone is an easy way to do that.
What are the best spots? Where are the best backgrounds or 'must do' attractions and signs for you to find and photograph? I will share with you some of my personal favorites.
Take your iPhone or android and have some fun as you walk around the Magic Kingdom! Some of my favorite spots are:
Main Street, USA
Upon entering the park, near the flagpole, you will see Roy Disney and Minnie sitting on a bench, facing the train station. They look like they are just sitting there, waiting for you to join in! Plus you will get a great shot down Main Street with the castle in the background!
Walking down Main Street, if you look to your right you are going to see the silhouette carts. Just past the carts, there is a lovely, quiet little corner where you can take some adorable photos of the kids with the shop windows in the background.
Continuing down Main Street, in front of Cinderella Castle, you will see the "Partners" statue of Walt and Mickey. They are looking forward and Walt is pointing to that future he always envisioned. The result is not only going to give you a great photo of the statue, but some great shots of the castle as well.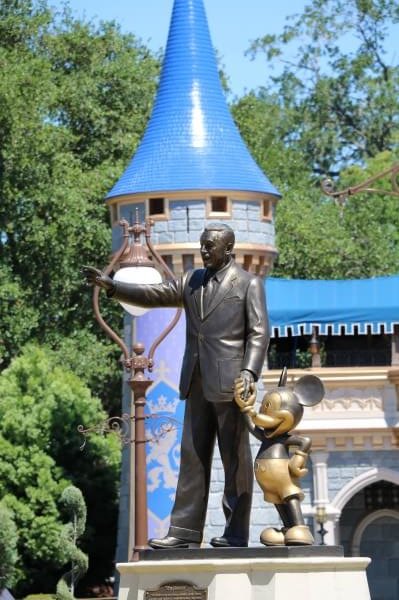 As you continue walking around the park, you will find hidden gems that make great photo backgrounds. If you are a "purple wall" photographer, there is one located in Tomorrowland, just beyond the bridge to your right, near Tomorrowland Terrace.
Fantasyland
Walking past Storytime Circus and into Fantasyland, you will see "Under the Sea, Journey of the Little Mermaid." There is a ship and castle (Eric's, of course!) that make good backdrops for photos.
As you walk through Fantasyland, you will pass Gaston's Tavern (near Be Our Guest restaurant and Belle's Cottage). There is a really fun fountain of Gaston and LeFou that you can really have fun with by showing off your guns like Gaston!
Walking through Fantasyland towards Liberty Square, you are going to pass the cutest (I'm not kidding) restroom area in all of Walt Disney World, the Tangled themed area. This area is also a 'rest stop' and a charging station. The walls are painted with the murals Rapunzel paints in the film, and the walls are great spots for photos. The lanterns are also really pretty, and the "Wanted" posters are fun. You can get some great shots in this area alone! And, near the stream to your left, make sure you stop to look for the hidden Pascals.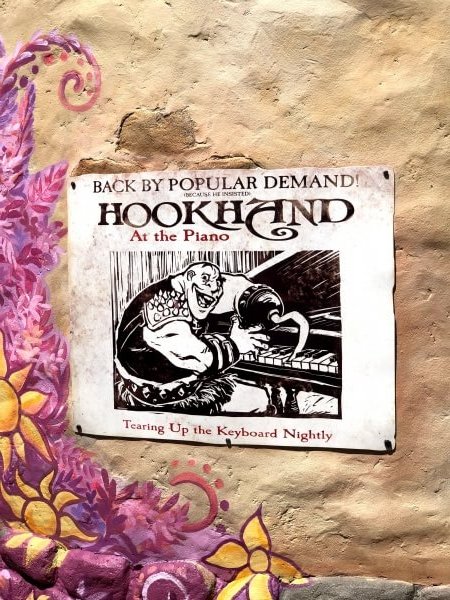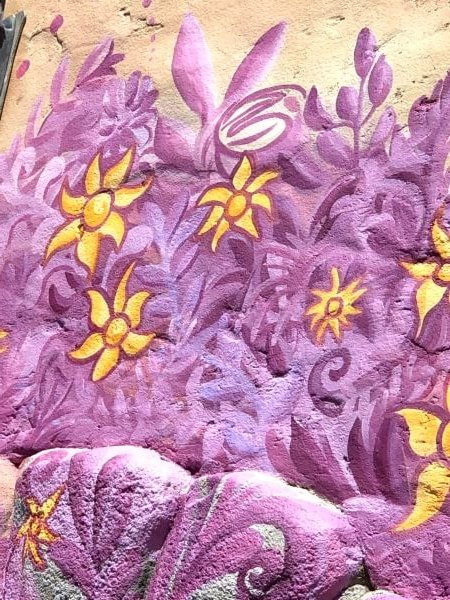 Liberty Square
Standing in front of my favorite attraction, the Haunted Mansion, you will see the hearse and 'ghost horse'. This is a great shot, and will give you the gorgeous mansion in the background as well. This is one of my favorite places to take photos. Walk around the read the crypts and headstones and take some fun shots. There is a lot to see and many people walk by without looking at everything.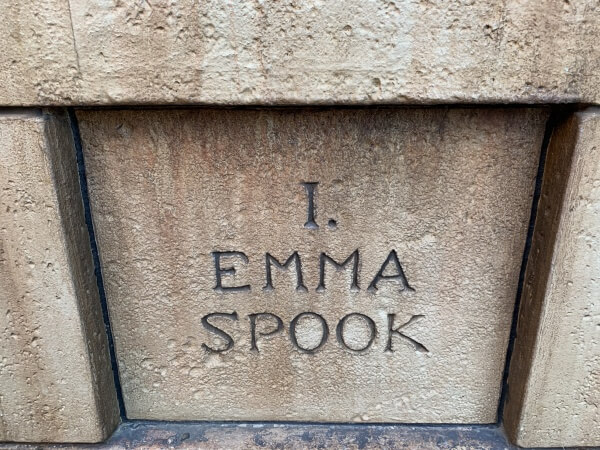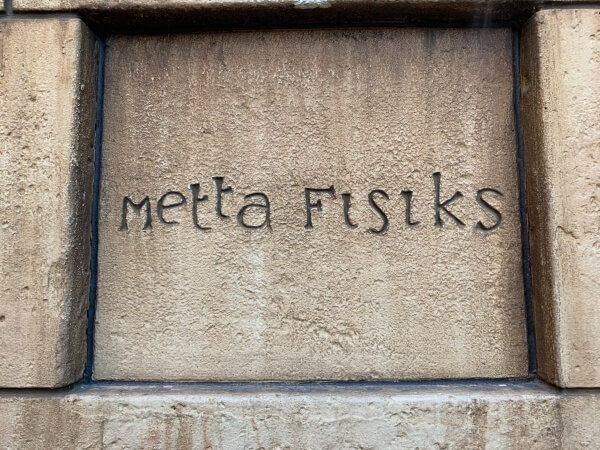 Adventureland
Across the walkway from Pirates of the Caribbean is the pirate's stage. This stage is a great spot for your "little pirate" pictures!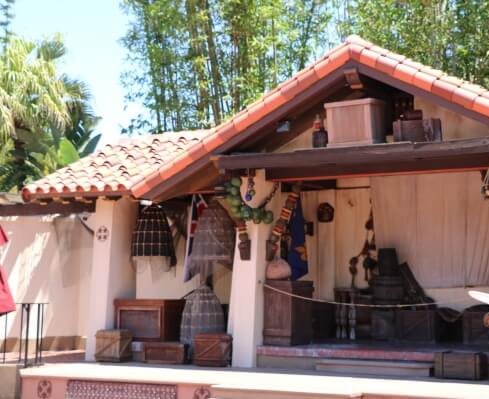 Who doesn't want great shots of Cinderella Castle? The bridge between Liberty Square and the Main Street hub makes for a wonderful side-view shot of the castle over the pond. Depending on time of day, you can get a good photo with the reflection of the castle in the water, and you can usually depend on a few ducks floating by for extra fun.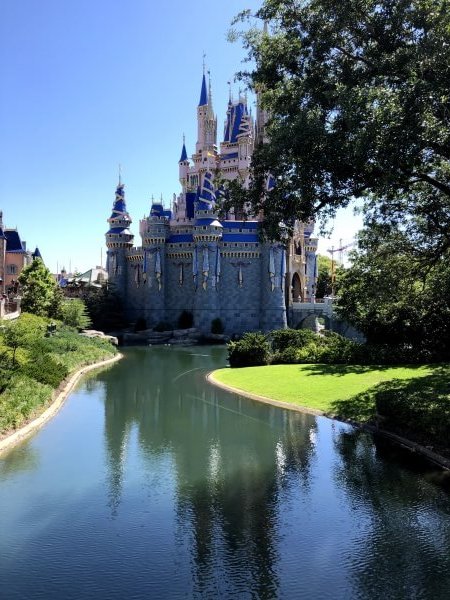 These are just a few of my favorite spots, but there are many, many more. I hope you will take time to look around the Magic Kingdom and see the detail in the little things and find your own fun photo spots!!!
Planning a Walt Disney World vacation? Get in touch! Trisha Zavrel, affiliate agent with The Magic For Less Travel. 
Similar Posts: