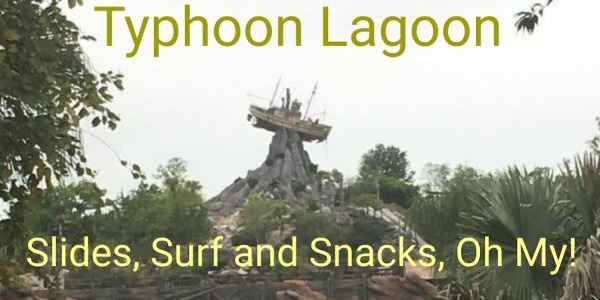 What's Typhoon Lagoon you ask?  It's a magical water park full of slides, surf and snacks with a Disney touch.  Whether you are planning your first visit ever or just the first visit since reopening, here are some of the magical things you can expect to see.
The Story
As you know, Disney is all about story telling.  Even for a water park.  The story goes that a typhoon struck a pristine island paradise to create Typhoon Lagoon.  You can see the results of the storm everywhere.  Especially with the former shrimping ship "Typhoon Tilly" impaled upon Mount Mayday as pictured above!
The Slides/Coasters
As with most things Disney, there are many options.  For those thrill seekers,  Humunga Kowabunga is the place to be.  Or try the Crush 'n' Gusher roller coaster.   Looking for an adventure for the whole family?  Check out Miss Adventure Falls or Gangplank Falls.  With little ones, be sure to check out Ketchakiddee Creek.  If you just want to relax and chill, look no further than Bliss Out at Castaway Creek-a 2000 foot lazy river.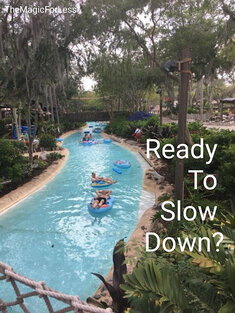 The Surf
There is only one place to enjoy the surf–the Typhoon Lagoon Surf Pool.   This huge wave pool creates up to 6 foot waves.  It's so good for surfing, you can even book private lessons to learn how to surf!  Of course it's also fun to pretend that you are in the ocean and jumping the smaller waves!  If you aren't that adventurers, just pull up a lounge chair and watch others enjoy this huge wave pool.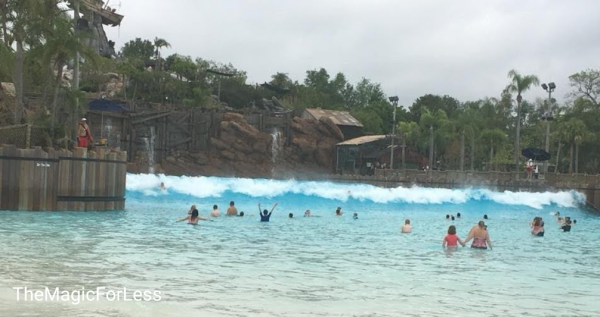 The Snacks
What's a water park without some great snacks?  With the 50th anniversary under way thru early 2023, there are even more choices than ever.  From create your own Dole Whips to Chili Nachos the way Walt liked them to the EARidescent Ice Dream Cone. You have lots of snack choices to make your day.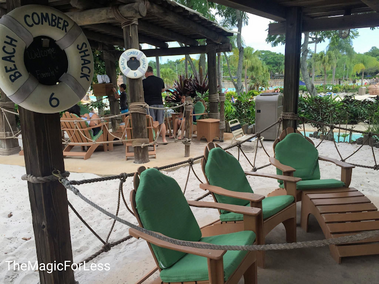 For the ultimate in comfort and service, be sure to check out a Beachcomber Shack.  These spaces can be reserved  in advance.  The cabana space features cushioned seating, secluded shade and an exclusive menu.  Reservations can be made through Disney Recreations at (407) WDW-PLAY.
H2O Glow Nights
H2O Glow Night are After Hours events that take place from 8-11 pm on select nights May 20 through September 2.  Guests with tickets for the exclusive party can even enter Typhoon Lagoon as early as 6:00 p.m.  For more information click here or let your agent know if you'd like to purchase tickets!
So, are you ready to check out the Slides, Surf and Snacks at Typhoon Lagoon?  Check with your Magic for Less agent to book your tickets for Typhoon Lagoon on your next Disney World vacation.
Similar Posts: