Looking to make your Disney Cruise more magical with an in-room birthday celebration?  Here is what you need to know.  Sailing on a Disney Cruise is magical in itself!  Add a birthday, anniversary, or any other celebration and it's that much MORE magical!  One super fun way to add some pixie dust is to order stateroom celebration decorations on your Disney Cruise!
In-Room Celebration Options
The Birthday Celebration Box
The celebration begins upon entering your stateroom for the first time when you board!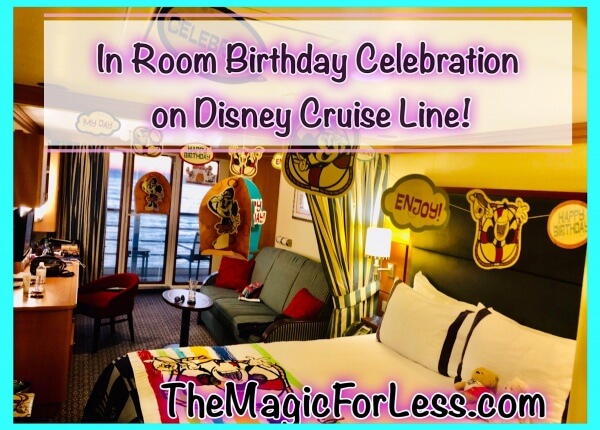 Your in-room birthday celebration package comes with an adorable storage box, which is collapsible to make it easy to put in your suitcase to take home as a souvenir.  Also included is a cute Mickey beach towel, and a large necktie to wear proudly around the ship!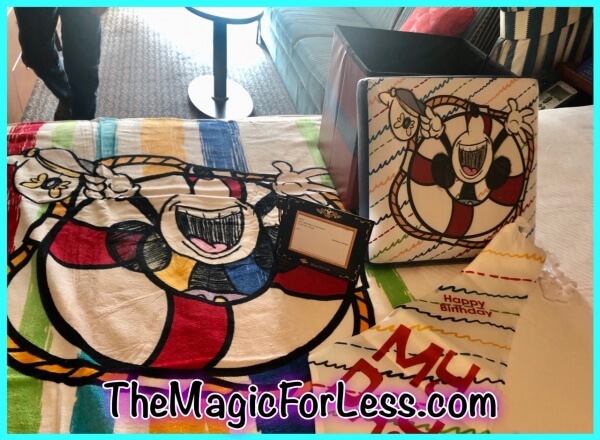 Let Donald and Goofy help you celebrate with this fun window cling!
Possibly my favorite item in the package is this dry erase board.  This is a great way to leave messages for your cabin mates.   "Watching a movie on Funnel Vision!" "gone to take photos with Princesses!", or "went to get an ice cream cone!"   Have fun with it!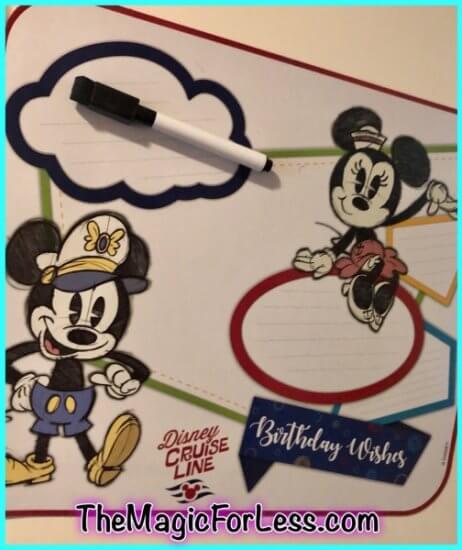 The character  decorations hanging from the ceiling create a festive mood in your stateroom.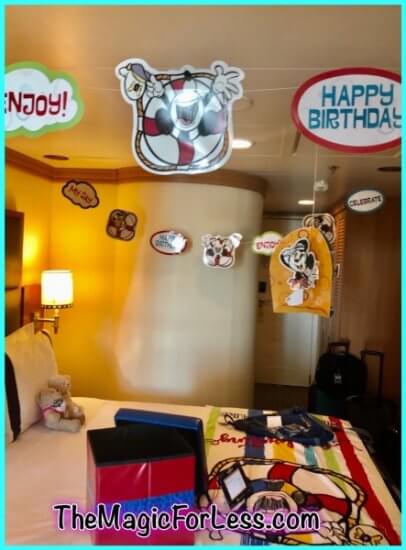 You might even keep them up for your entire cruise.  How cute is Sailor Mickey!?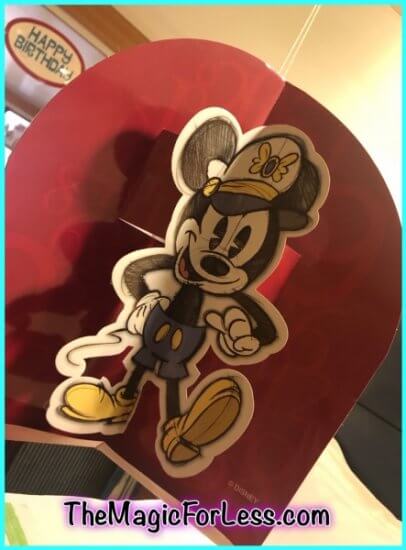 At the end of your cruise, pack everything up so you can use them again at home for another celebration!  This cute in-room birthday celebration package and other options can be purchased online at least 3 days prior to sailing.
Additional Celebration Tips
Birthday Button
Make your Disney Cruise more magical by getting a birthday button, and wear it throughout the cruise for added pixie dust!    Tip:  write your name on it with a sharpie.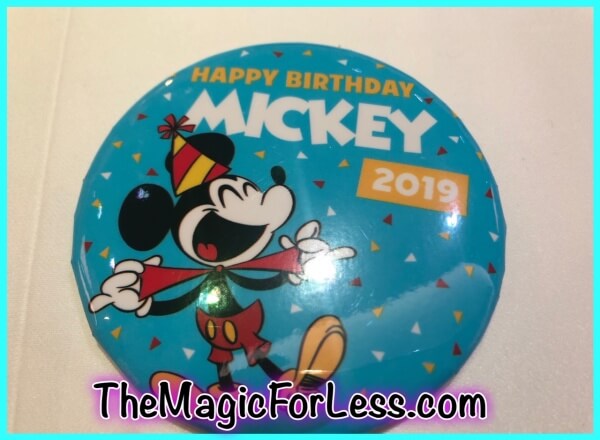 Let Your Server Know You're Celebrating
A Disney Cruise is a magical way to celebrate a birthday.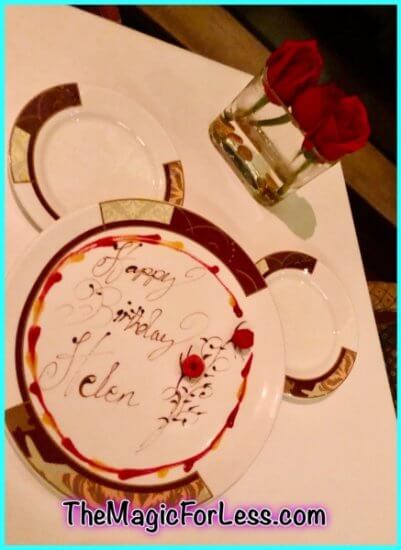 Celebrate Everything! 
Make your Disney Cruise more magical with the in-room celebration!   If you are celebrating something other than a birthday there is a 'Nautical' package that can be fun for any occasion.   Select departing ports also offer other themes such as Avengers or Marvel.
Look here to see all of the exciting itineraries Disney Cruise Line has to offer.  To see the fun activities Disney Cruise Line offers onboard click here.
Contact me to plan your next Disney Cruise, and let's make your Disney Cruise more magical!
Similar Posts: