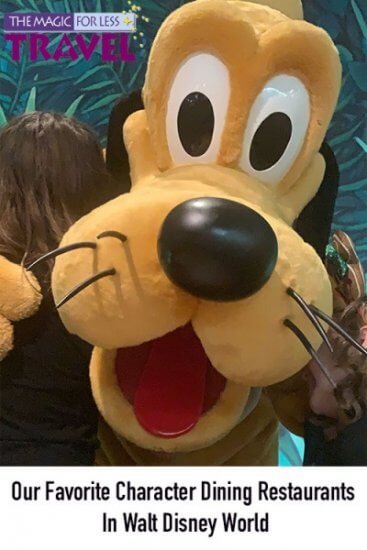 We know that there are so many magical and amazing experiences to be had while visiting Walt Disney World. Some of the most magical experiences are the character dining experiences in and around the resort. Listed below are some of our favorite locations. While this list doesn't encompass all of the amazing dining locations available at the resort, it does highlight some of our top picks.
Storybook Dining at Artist Point with Snow White (Disney's Wilderness Lodge)
One of the most unique dining experiences we have ever had is at Wilderness Lodge in the restaurant Artist Point. There, you can dine with Snow White, Dopey, Grumpy and of course, the Evil Queen. The food is a prix fixe style meal. The means your starters and desserts are shared and the entrees are chosen from a traditional menu. We were impressed by the level of detail in the theming of this dining experience. From the rolled napkins adorned with a "half eaten" apple card signed by your hosts; to the glittering and shining lights and vines adorned throughout the ceiling. The menu includes entrees such as Royal Prime Rib Roast, Brother's Grimm Roasted Chicken, Sorceress Spell of Land and Sea and so many more enchanting and filling favorites.
Most of all, we truly enjoyed the character experience. My kids loved getting up close and personal with Snow White and a couple of the Dwarfs. Even more magical was the experience with the Evil Queen. A PhotoPass photographer is on hand to take a photo with her. We had a blast with this experience.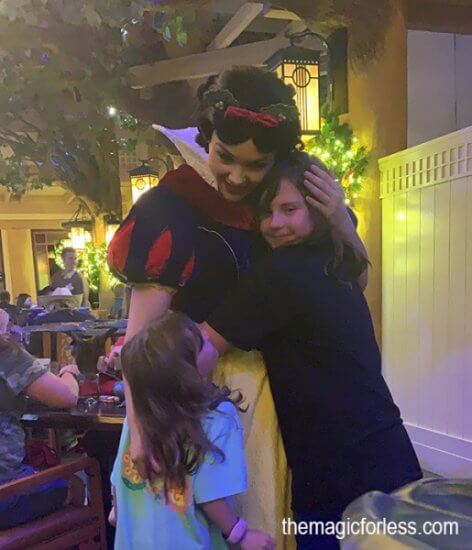 The Crystal Palace (Magic Kingdom)
We recently visited this restaurant for a late morning breakfast. We had a 10:30am reservation and I believe this is an optimal time to visit. Not only does it give you a chance to stroll down Main Street before your meal, but if you're lucky, you may get a chance to enjoy some lunchtime favorite meal items in addition to breakfast.
The menu items are filling, fun and flavorful. We enjoyed traditional breakfast items such as scrambled eggs, toast and bacon. This location does also offer lunch and dinner items.
With this restaurant too, we had some very fun visits with Pooh and friends. The joy on my children's faces when visiting with these characters was wonderful. We will definitely visit this restaurant again in the near future.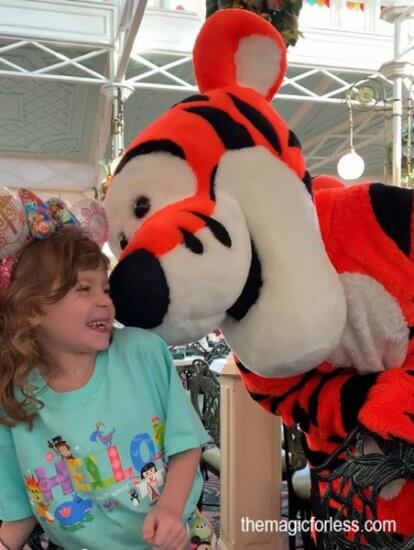 Garden Grill Restaurant (Epcot)
We have frequented this restaurant multiple times. In my opinion, this is a hidden gem amongst the character dining options. I personally find it more intimate of an experience for my children. This may be because the restaurant is seemingly smaller in scale to other locations and the characters have more time to spend visiting with families while they dine. We visited with Mickey and friends (Mickey, Pluto and Chip and Dale) multiple times at our table. In addition, the service has been phenomenal in that the cast members are very attentive to guest needs and satisfaction. On our last visit our waiter gave us a special wedding anniversary celebration at the end of our meal. It was a nice special surprise to an already fun and very excellent dining experience.
What is unique to this restaurant is that there are overlooking views into the Living with the Land attraction. Additionally, the restaurant spins (very slowly) around the perimeter of the attraction.
The menu items include sliced turkey breast, garden salad, grilled beef with chimichurri, macaroni and cheese and more. All meals are served family style with plenty to share amongst your dining party.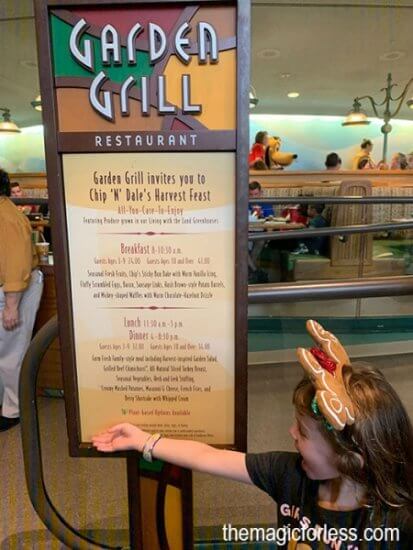 Tusker House (Animal Kingdom)
Tusker house has essentially become a "Must Do" on future trips to Walt Disney World. Not only is the food and atmosphere amazing, but the character interaction is always fun and enjoyable. Mickey, Donald, Daisy and Goofy make appearances at this very popular restaurant. Additionally, the characters lead children in a parade line through the restaurant. We have found that having dinner at Tusker House right before or at park close eases the busy nature of this often bustling dining experience. The characters have more time to spend with the families at each table, which is always a welcome treat.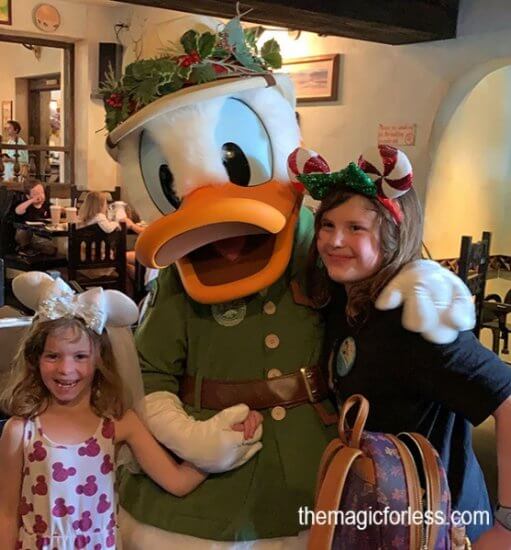 Chef Mickey's (Disney's Contemporary Resort)
If we had to pick a favorite character dining experience, this one would likely be it. Chef Mickey's is always a special experience. The main mouse himself is the host along with Minnie, Donald and Pluto. As with many other restaurants during this time, the food is served family style versus the standard buffet. The food is always phenomenal, offering plenty of variety for both young and adult eaters.
This restaurant also offers one of the most amazing views on property. We recommend booking a reservation during sunset. There's nothing like enjoying a delicious meal while watching the sunset behind the castle in Magic Kingdom.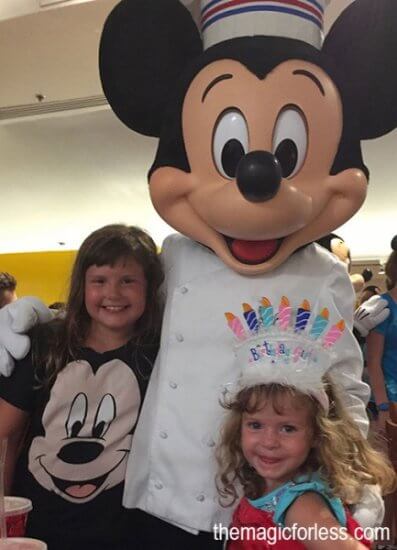 These are just a small sampling of our very character dining experiences. There are plenty more that we truly enjoy. What are some of your favorites. Sound off in the comments below!
If you need some assistance planning your next Walt Disney World or other Disney parks vacation contact us today!
Similar Posts: