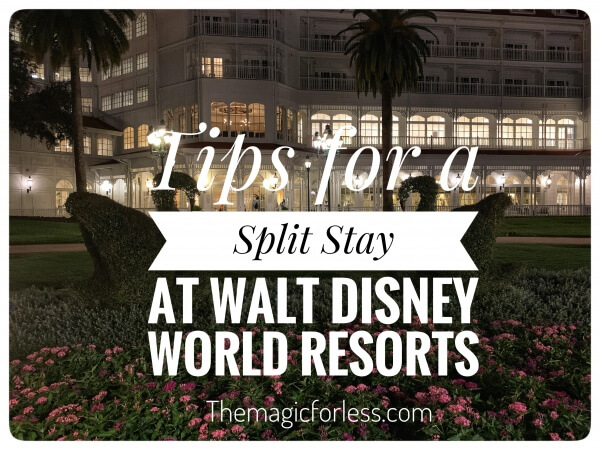 A Walt Disney World split stay means that you will stay at different Disney resorts throughout your vacation. How fun to be able to explore more Disney magic on one vacation! From the wild of the African Savannah to the historic Old Key West era, Disney has so many experiences to choose from.
Maybe you like a beach theme and rustic theme…Well Disney has the resorts for you! Think 3 nights at Disney's Beach Club followed by 3 nights at Disney's Wilderness Lodge!
Or you want that immersive, bigger than life Disney feel followed by a little more subtle Disney magic. You could choose Disney's Art of Animation followed by Disney's Old Key West.
The combinations are endless!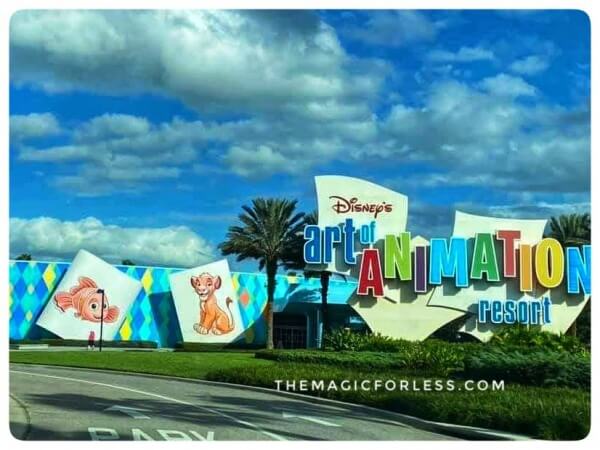 When we travel as a family (2 adults and 2 kids) we typically do a split stay on every vacation. One of the main reasons we do this is because we do spend a lot of time at the Disney resorts. We tend to stay longer, but take several days off from the parks. We love exploring all aspects of the Disney resorts especially the pools, dining options, and the beautiful themed grounds.
Navigating the logistics of this is actually easier than it sounds. Here are some tips and tricks to make the transition easier!
How to Determine Where to Stay and When During Your Walt Disney World Split Stay

Planning where to say should  depend mainly on your interests, but you can also take into consideration the many conveniences that Disney Resorts offer such as transportation options, dining options, and park proximity.
Strategic Park Reservation Plans
Make park reservations that coincide with easy transportation methods from your Disney Resort.
Example: travel to Magic Kingdom while you are staying at Disney's Wilderness Lodge (can travel easily by boat).
Example: Stay at one of the Disney's Skyliner Resorts: Disney's Art of Animation/Disney's Pop Century/Disney's Riviera or any of the Epcot resorts: Disney's Boardwalk/Disney's Beach Club/Disney's Yacht Club for easy transportation to Epcot and Hollywood Studios via boat or walking trail.
Dining
With a split stay you have so many more convenient options for dining. Try to plan your itinerary around your resort stay. If you want to eat at Beaches and Cream at Disney's Beach Club, plan to eat there while you are within easy travel distance- walking, boat or Skyliner.
Remember you can always visit another resort for dining, even if you aren't staying there. When we stayed at Disney's Caribbean Beach Resort, we dined at Disney's Riviera and Disney's Art of Animation, which were easily accessed by walking and Skyliner.
If you have dreams of dining at California Grill but won't be staying at The Contemporary, try to dine there while you are staying at another monorail resort for easy transportation.
Transportation Options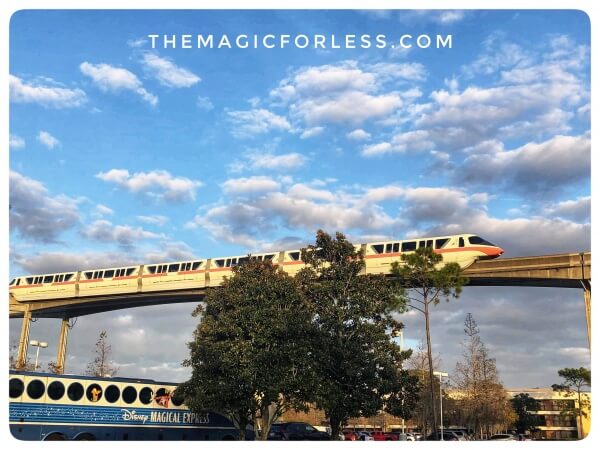 If you dislike the thought of using Disney buses, you may want to stay at a resort that has alternate transportation options such as Disney's Yacht Club. From Disney's Yacht Club, you can walk or boat to Epcot and Hollywood Studios. You can also catch the Skyliner from Epcot to explore other resorts. If you choose Disney's Yacht Club, then you only need to bus for Disney's Magic Kingdom Theme Park and Disney's Animal Kingdom Theme Park.
Value, Moderate, Deluxe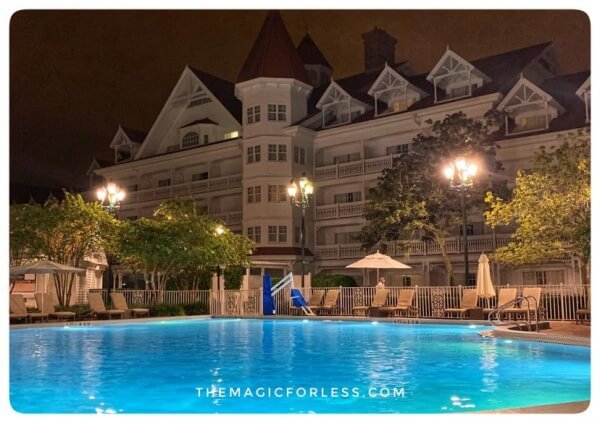 The cost of a Walt Disney World vacation can be expensive, but you can still stay in luxury if you like. Maybe rather than staying in the deluxe category your entire stay, you choose to spend a couple days at a value or moderate level resort so you can stay and play longer!
Stay at the value or moderate resorts first and save the best for last- Deluxe!
Planning where to stay for rest and relaxation days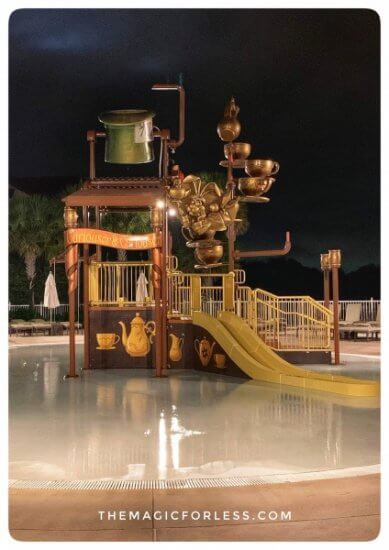 Choose a resort with a great pool for your rest day.
Choose a resort with several resort amenities for your relaxation days- think spa, quiet pool options, fun main pool with a kids section, walking trails, hammocks on the beach, marina or an African Savannah!
Choose a resort in close proximity to Disney Springs (Disney's Saratoga Springs is within walking distance).
Packing Tips for a Walt Disney World Split Stay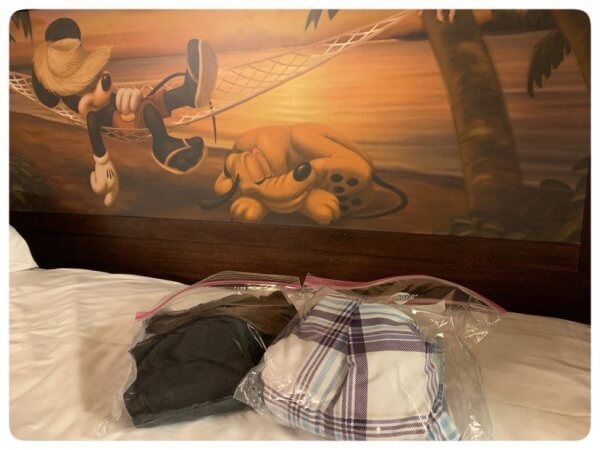 Make room organization and transporting your luggage easier by organizing your suitcases by each leg of the trip rather than packing a suitcase for each person. Finally, use a carry on or third piece of luggage for items that will be used for both stays.
Use packing cubes to separate each person's belongings within the main bags.
Combine all dirty laundry into one suitcase after your first resort stay.
Moving Day!
Experience a worry free transition with the help of the "Disney Difference". Disney has great customer service and won't allow this transition to go poorly!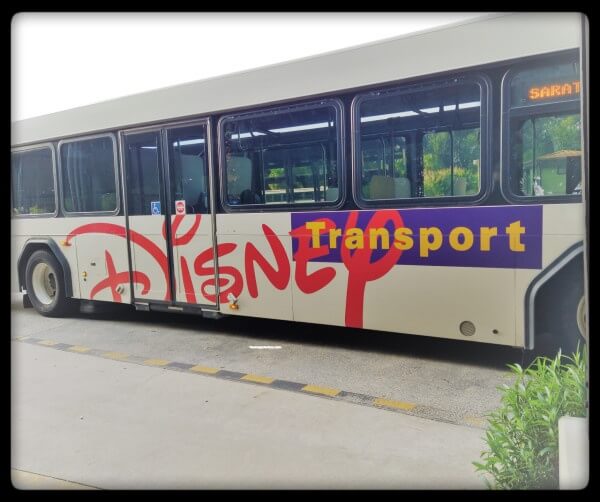 Transfers
If you don't have a car, you can Use Disney's Bell Services to transfer luggage from one resort to the next.
Bring luggage to bell services anytime before checkout- it will be transferred to your new resort between approximately 2pm and 5pm that day but can be later. They will tag each item for you and get it on the proper track to your next resort.  If you need your luggage at a certain time, it's best to transfer it yourself.
Once you arrive at your new resort and are in your room, call bell services and they will deliver the luggage right to your room. You must be in the room to accept luggage at the new resort.
We like to drop our bags off at bell services bright and early and head to a park. We just need to take our park bag with us then. By the time you get back from the park, your luggage should be at your new resort, ready for delivery.
You could also opt out of the Disney luggage transfer service and call a ride share program. Then you have your luggage with you from the moment you get to your new resort. Just be aware that if it's earlier in the day and your room isn't ready, you will have to check your luggage at bell services or haul it around with you.
Day Bag
Just take what you need for the day in your day bag, whether it's a park day or resort day. On our most recent trip, we transferred on resort only days so we packed a swim bag and just changed at the convenient resort pool bathroom/changing rooms.
Where to Start Planning Your Walt Disney World Split Stay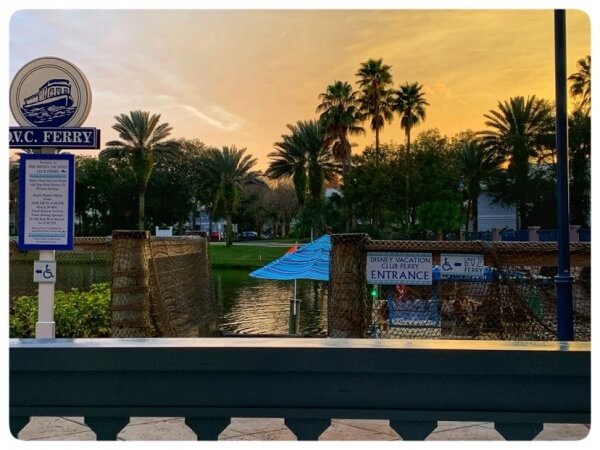 Pick your resorts
Let's pretend for some fun! We picked Disney's Caribbean Beach for 3 nights followed by Disney's Animal Kingdom for the next 3 nights. Of course you can stay at more than two! My husband and I actually stayed at 3 resorts on one of our adults only trips. The transition is easier without children and all their luggage of course.
Park Passes
Decide which parks you want to visit. From there you can schedule them out depending on transportation (if you like convenient transportation)! Let's say for fun we plan to do 1 day at each park. I'm going to line up my Hollywood studios and Epcot days with my Caribbean Beach stay so I can ride the Skyliner! Either way you will have to take the bus to Magic Kingdom and Animal Kingdom, so you can plan those park days later in your trip while you are staying at Animal Kingdom.
Adding in Relaxation Days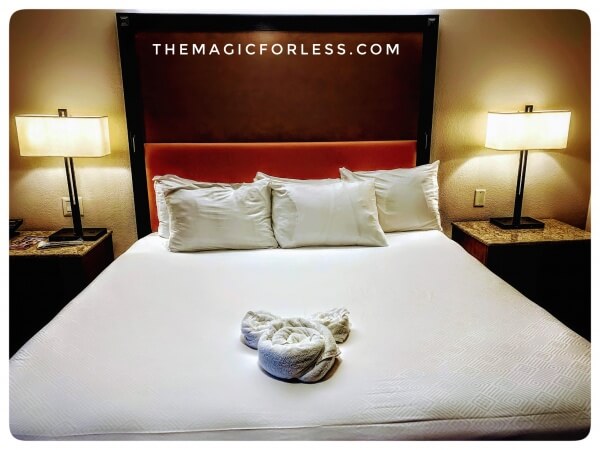 With 4 park days, that leaves you with one relaxing day. What resort would you rather relax at? In the case of these two resorts on our pretend vacation, I would want a relaxing day at both!
Dining Reservations
Like I stated before pick dining locations that are conveniently located to your park reservations and resort stay.
Final Tip
Pro tip: use a travel agent- your booking and itinerary for a split stay can be confusing and needs precise organization, so I suggest using a Travel Agent that knows the in's and out's of a split stay to help you plan.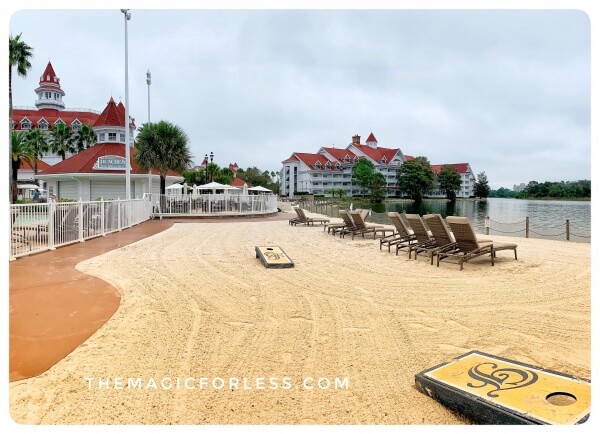 Similar Posts: