What's Pirate Night on Disney Cruise Line?One of the unique features of traveling aboard a Disney Cruise Line ship is the Pirate Night themed day during the cruise. How much or how little you participate is entirely up to you! All throughout the day, you'll see the introduction of hints about what's to come when the sun goes down!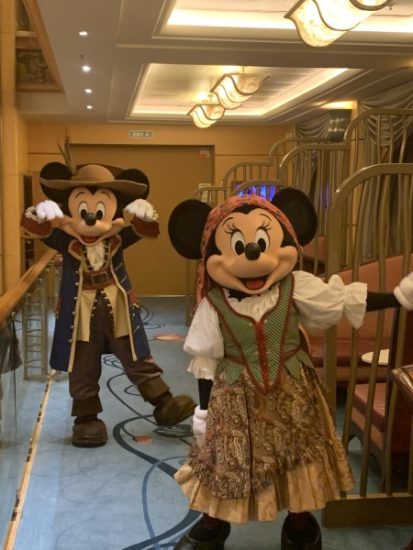 Characters
Disney Cruise Line doesn't disappoint when it comes to the opportunities to meet and greet your favorite characters. On Pirate Night, they'll be decked out in their favorite pirate themed costumes and you might even get to meet Jack Sparrow or Mr. Smee as well as Captain Hook or Peter Pan, quintessential characters to get in the pirate mood. You can find the times and locations for the character interactions in the Disney Cruise Line app.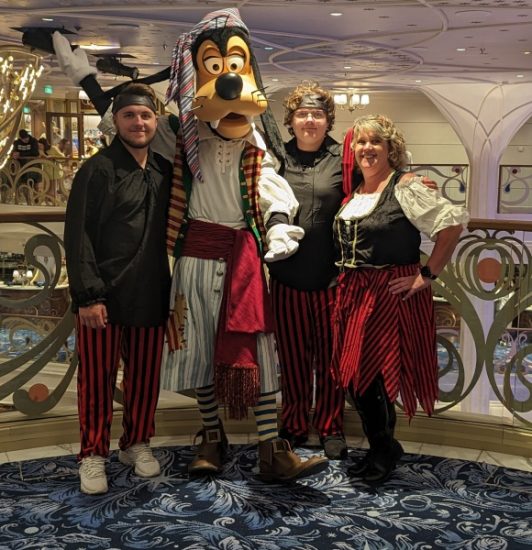 Attire
You're not required to dress any differently for Pirate Night but you're bound to see guests, staff or crew dressed for the occasion. From elaborate costumes to made at home crafty costumes, anything goes as long as it follows the rules for shipboard attire. A quote from one of our guests, "Absolutely we wore costumes… pirate night is a favorite night for my family!!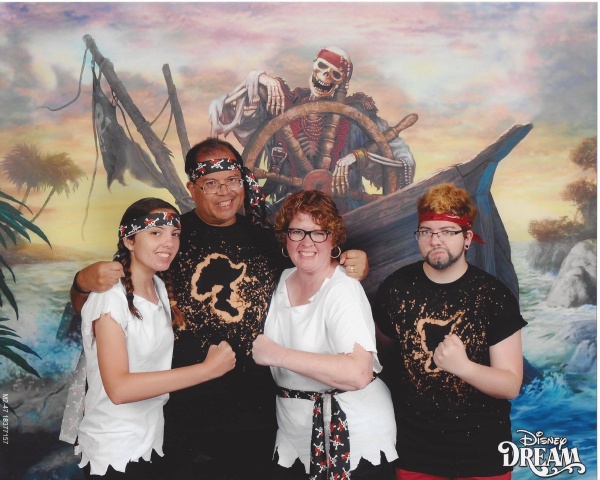 Photos
The great Shutters photographers will be out and about taking photos that you can include with your other great portraits if you're purchasing individual photos or a package. On Pirate night, there's also special backgrounds and maybe even a few magical shots that you can take part in throughout the evening typically in the atrium on different levels.
Food
The theme doesn't end with just the characters. You'll also have the opportunity to enjoy some additional menu items in the main dining rooms and unique cocktails in the lounges. You might even discover some late-night snacks and great displays in Cabanas!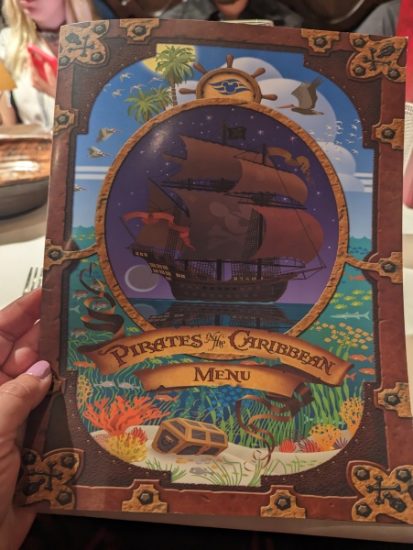 Entertainment and Activities
You may want to set aside some time to enjoy the entertainment especially themed for Pirate Night up on the decks before or after your dining time. Check your Disney Cruise Line app for times and descriptions of all that's going on up on deck!
The Kids Clubs like Oceaneer's Club and Oceaneer's Lab may offer special pirate night activities for the little ones to enjoy too.
Get all the news, tips, & tricks for your next Walt Disney World vacation!
Your Stateroom
Many of the stateroom hosts have great towel animal skills. Your pirate night stateroom will be prepared for you as well before you go to dinner.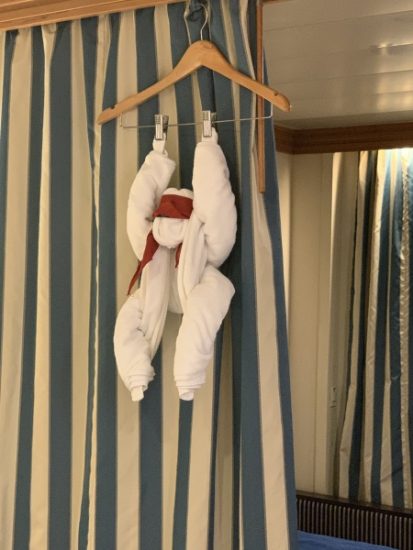 Animation Classes
One of my favorite things to do on a Disney Cruise Line vacation is to participate in the animation drawing classes. On Pirate Night, you might discover that they are sharing their talents to help you draw some special pirate options!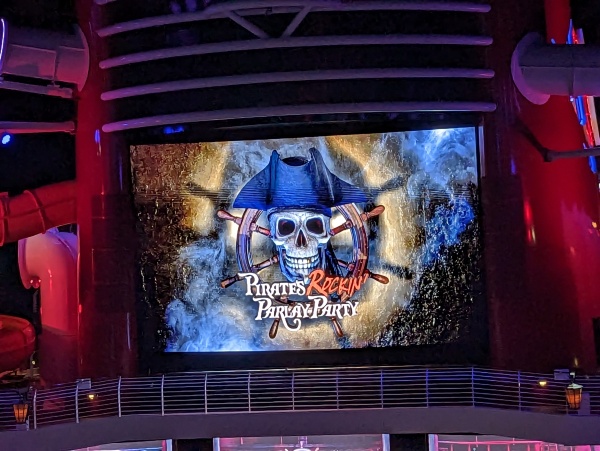 Fireworks
One of the best parts of sailing a Disney Cruise Line vacation is the fireworks at sea! Be sure to have your spot chosen in advance up on deck to watch the fireworks off the starboard side of the ship. Did you know that Disney Cruise Line was the very first to offer this nighttime spectacular?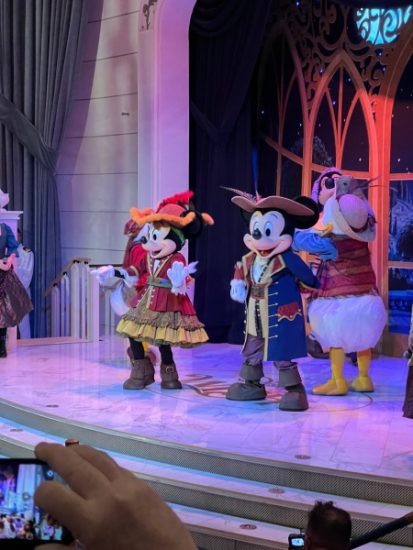 So, what makes Pirate Night so special? As one of our guests said when I asked some to comment about this fun event, "What makes pirate night so special? Pirate night is just such a fun night for my family, like I said above, all the activities, dancing on the deck, we absolutely love seeing the fireworks over the sea!! It is truly magical. We participate in all the different activities that are offered (well as many of them as we can).
If you want to share these special and magical memories with your own family, friends or even want to go solo, The Magic For Less Travel can help make that dream a reality!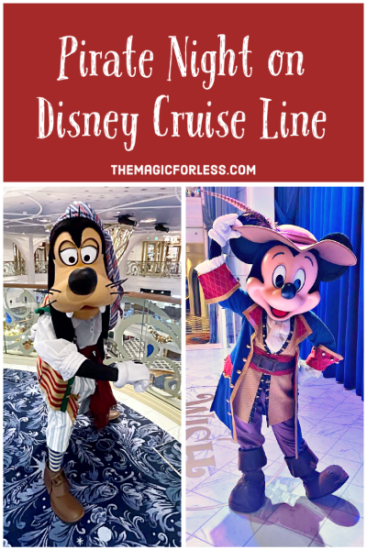 Similar Posts: