Walt Disney World does an amazing job of accommodating guests with special needs. For those who will be traveling with a child on the autism spectrum, we hope these tips will help you and your family make the most of your vacation.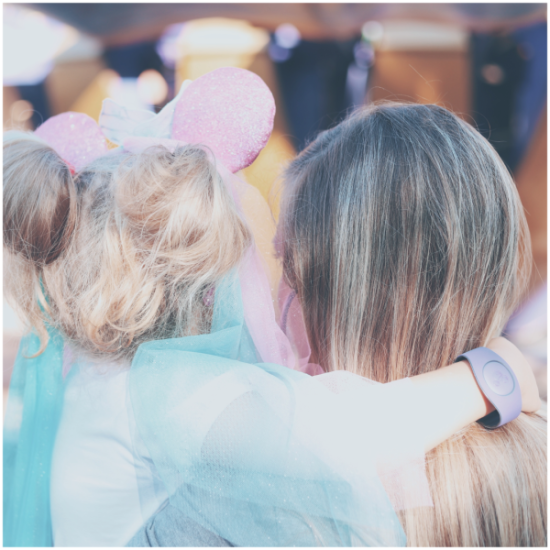 Pre-Travel
Booking Your Resort
Talk to your travel agent about any special requests you may have for your resort room. Do you need a ground floor or a room near the elevators? Would you like to be closer to transportation?
Consider the Disability Access Service (DAS) Program
Register for an appointment to request the Disability Access Service (DAS) program. You can read more about this service here.  This program is intended for guests who may have difficulty waiting for extended periods of time in a conventional queue environment due to a disability. You can pre-register via live video call 2 to 30 days in advance of your park ticket, or visit Guest Relations when you arrive at Walt Disney World resort.
Preview Attractions
Before your tip, take time to look at the list of attractions in each park on your MDE app. In addition, you can watch ride videos on YouTube. You may even choose to do this with your child if you think it will help prepare them.  Think about things that may or may not create anxiety within your child while watching the videos. Talk to your travel agent about any attractions that you may have concerns about.
Likewise, make lists of your top attractions that your travel party would like to experience and be sure to check height requirements.
Take a Practice Trip
If you have never taken a trip similar to Walt Disney World with your child, it can be beneficial to take some outings and trips to nearby destinations that may have higher crowd levels. Consider local fairs, malls, smaller amusement parks, waterparks, etc. As a result, these trips will allow you to see if there are any obstacles you may encounter in advance of your Walt Disney World vacation.
Get all the news, tips, & tricks for your next Walt Disney World vacation!
Things to Pack for Your Trip
If your child has difficulty communicating, pack a contact card to have them wear in a fun Disney lanyard. If they are sensitive to things around their neck, you can also consider a band or bracelet with contact info.
Noise-reducing headphones can be essential in the parks and even traveling on Walt Disney World transportation. If your child has not used these headphones previously, prepare them ahead of time by having them wear the headphones in public for short periods.
You are permitted to bring food into the parks, so packing your child's favorite snacks can be a great way to curb meltdowns and assure they have a snack they enjoy.
Be sure to bring any toys or animals that provide comfort to your child. You may choose to keep the item in your hotel room, or pack it in your park bag.
Have your child assist in the packing. They may have specific clothing or comfort items they would like to bring along on the vacation.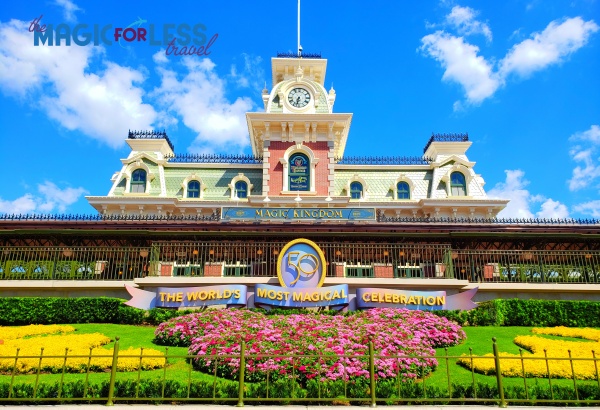 During Your Trip
Your Plans
Share your daily itinerary with your child if they like routine, schedule, and planning. Prepare them that things will not always go exactly to plan, but share with them some of the highlights of the day so they will know what to look forward to.
Don't try to do it all. It's impossible to experience everything at Walt Disney World, but when you have a child on the autism spectrum, you really want to slow down and enjoy the experience. Alternate rides with entertainment, dining, and breaks.
Take a midday break back at your resort when the temperatures are hottest and the lines are longest. Relax in the A/C, take naps, or just watch TV for a bit to decompress. Then head back to the parks after you have rested a bit.
Getting Around
Use a stroller. Walt Disney World will include miles and miles of walking each day. Your travel agent can share rental options with you if you do not plan to bring a stroller from home.
Prepare your child for rides on Disney transportation: buses may be crowded and there may be a need to stand or wait for the next bus, the Skyliner is high and sometimes feels a little jumpy and sails into the station at a fast speed, smaller boats may sit low and be closer to the water.
In the Parks
Have an exit plan if your child needs to leave the parks quickly. Who will take them out of the park? Where will they go? Where will you meet up with the rest of your travel party?
Similarly, when you attend shows in the theme parks, try to sit near an exit. This gives you an easy escape if needed.
Character Meet & Greets may seem overwhelming to some children on the autism spectrum. However, Walt Disney World has trained these characters to work with guests with autism. They do a wonderful job.
If you choose to book character dining, sometimes visiting during off-hours can help it be a calmer and smoother experience. (Try to avoid 11am – 1pm and 5pm -7pm which are the most hectic and crowded dining times.)
If your child has specific food allergies or requests, the restaurants will work with you to find something that will suit their needs.
If the fireworks shows seem to be over-stimulating, consider watching them from a spot outside of the park.
The Rider Switch program can be beneficial if your child does not want to (or is unable to) experience an attraction, but everyone else in your party does. Read more about it here.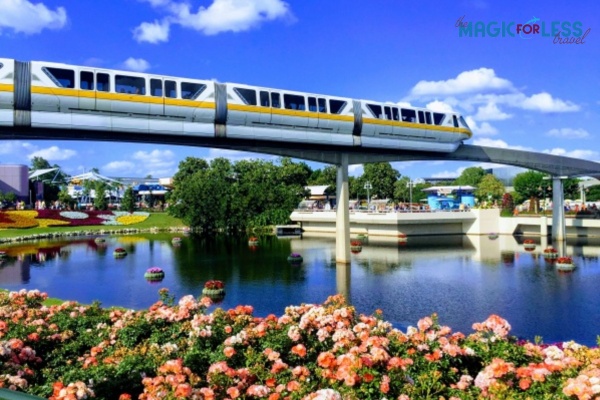 Final Thoughts
We hope these tips will help create a fabulous trip when traveling with a child on the autism spectrum. Above all, keep in mind the most important reason for your vacation – family time and making memories together. Focus on your time together, no matter where or how it may be spent, and enjoy the little moments.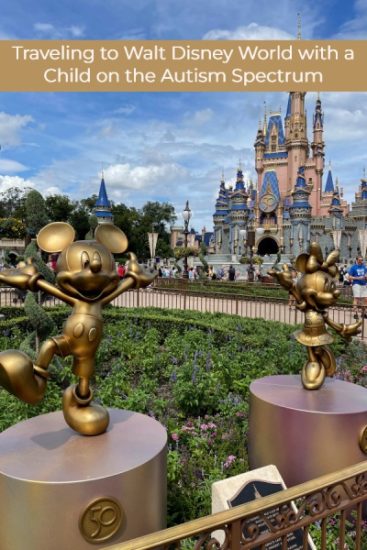 Similar Posts: