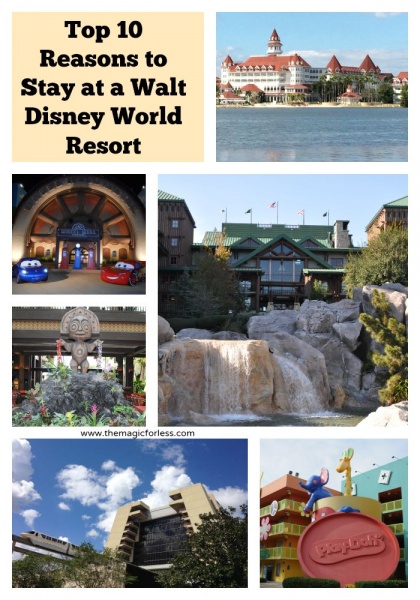 One of the first choices you will make in your vacation planing process is where you will stay.  We advise that you  stay at a Walt Disney World Resort.  There are so many on-site Disney Resort benefits and we're sharing our top ten reasons to stay at a Walt Disney World Resort below.

There is a Disney Resort Theme For Everyone
When choosing a Walt Disney World Resort, you are immersed in the story and the theme of that resort. Choose to stay in the tropical paradise of Disney's Polynesian Village Resort or Disney's Caribbean Beach Resort. You can also enjoy the huge icons and fun of pop culture at Disney's Pop Century Resort.  Maybe the laid back nautical feel of Disney's Yacht & Beach Club Resort is more your style.  With over 25 resorts, everyone can find an exciting and appealing Walt Disney World Resort theme.
There Is A Price for Everyone
Disney has 4 different resort categories, and each has access to a number of benefits available only to guests staying at a Disney Resort. Choose from the affordability and fun of Disney's Value Resorts or upgrade to Disney's Moderate Resorts. Enjoy the luxury and amenities that you can find in Disney's Deluxe Resorts.  If you are looking for space to spread out and a kitchenette or full  kitchen, then consider the Deluxe Villas Resorts.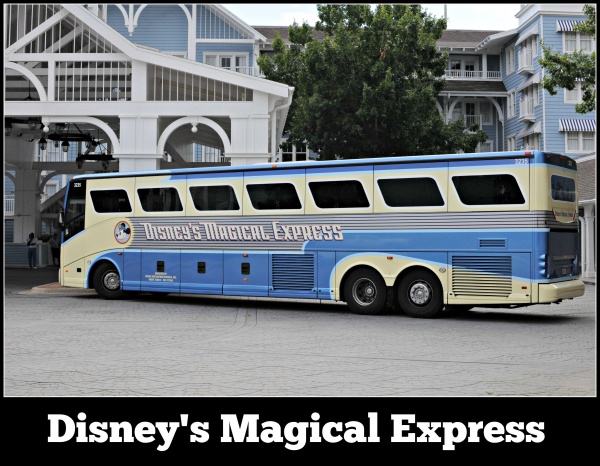 Disney's Magical Express & Disney Park Transportation
If you are traveling to and from the Orlando airport, you are in luck.  You can use Disney's complimentary shuttle transportation to and from the airport.  There is no need to rent a car. Once you are on property, you can continue to leave the driving to Disney, and utilize the transportation to the parks and Downtown Disney.
Only guests who are staying on property at a Disney Resort are eligible to purchase one of Disney's dining plans.  The dining plans are not only a convenient way to pay for your vacation meals in advance, but you can also save money by using one of the plans. Choose from the Quick Service, Standard Dining, Dining Plus or Deluxe Dining plans and find one the works for you.
While all guests have access to FastPass+,  Disney Resort guests can make their FastPass+ arrangements 60 days in advance. That is 30 full days before other guests have access to this system. This allows you the best opportunity to choose your preferred attractions and preferred times. That is a benefit that really helps you make the most of your vacation.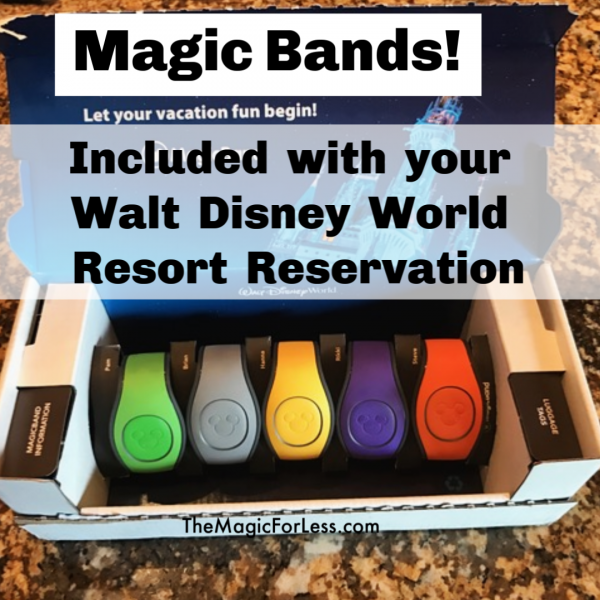 Guests staying at Walt Disney World Resorts receive complimentary MagicBands as part of their resort reservations. Off-site guests must purchase MagicBands if they would like to use this service. MagicBands cost between $15 – $20 and when you are staying on-site you don't have to worry about this expense. You also have the option of ordering custom MagicBands for a small fee.
Head start on Dining Reservations
Guests who are staying onsite have the ability to make dining reservations for their entire trip (up to 10 days) when their dining window opens up 60 days prior to their vacation. Guests staying off-site do not have the ability to make dining for their entire trip at one time. Instead they must call or make reservations on-line for each day of their trip separately.
This has long been a great reasons to stay on-site. Who doesn't enjoy and want extra time in the parks? This makes your ticket more valuable and could make your stay more enjoyable. Enjoy an extra park hour in the mornings or up to two extra park hours in the evening. This is time when only other resort guests will be in the parks so you'll see shorter lines.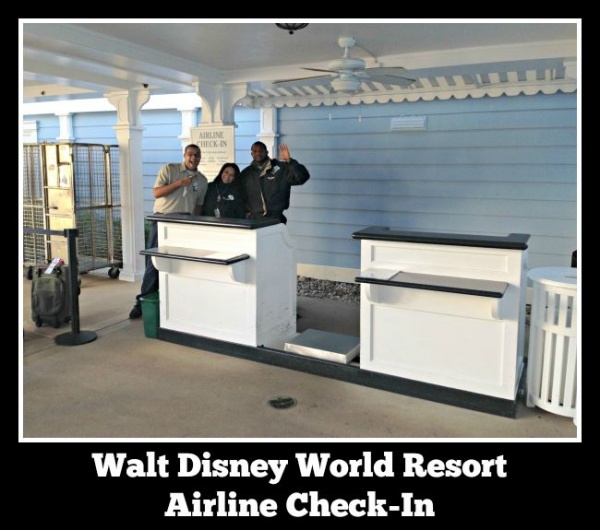 This convenient service lets you check your bags at your Disney resort before heading home. This is an awesome service and it means that you no longer have to schlep your bags to the airport. Simply go to the resort airline desk, check in for your flight, and give them your bags. You can find complete details on Disney Resort Airline check in here.
Magical Service
When you stay at a Disney Resort, you have access Disney's world famous guest services 24 hours a day.  Disney Cast Members do their best to make your vacation magical and this service is simply one of the best reasons to stay at a Walt Disney World resort!
Ready to plan your vacation? Contact The Magic for Less Travel, an Authorized Disney Vacation Planner. The Magic for Less Travel is not just an Authorized Disney Vacation Planner, but one of  a very few agencies in the country to receive Disney's highest designation as a Platinum Level Earmarked Agency. We take a guest centered approach to vacation planning.  We remove the stress and confusions and inject some fun as we work with you to plan a vacation designed just for you!
The Magic for Less Travel provides concierge vacation planning free of charge.  Contact The Magic for Less Travel for a no-obligation quote today.
www.themagicforless.com 888-330-6201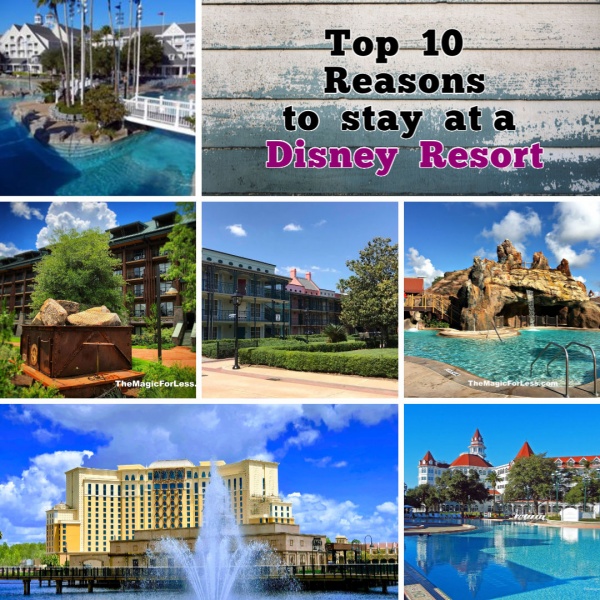 Similar Posts: