Towel Animals bring extra joy to your cruise experience.   Towel animals have been a fun staple of cruises for many years.  No matter how many times you cruise, the towel animals in your stateroom each night seem like a fun surprise!  Disney Cruise Line brings joy to their passengers with towel animals in the stateroom and around the ship!  It is always fun to turn a corner on the ship and see fun towel animals!   Consequently resulting in an overall more enjoyable cruise experience!
Romantic Swans on deck at Quiet Cove pool!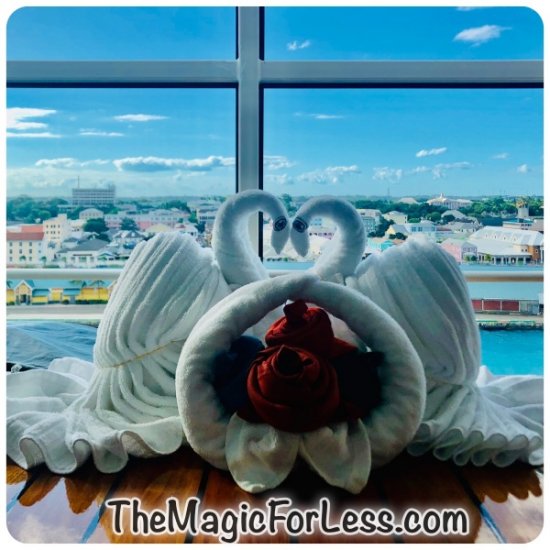 This is one of my all time favorite towel animal displays! The detail is amazing, and how cute do they look!   In fact, these are so cute you might stand around and take photos.   They might even be so cute the result is writing a blog!
Alligator & Frog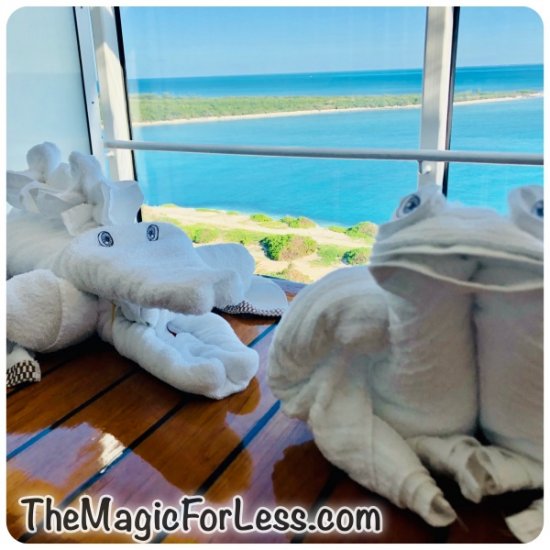 The most expected towel animals are those that are in your stateroom at the end of the evening.  Yet these are no less fun, even though we have come to expect them, it still seems to be a fun surprise!
Nighttime Towel Animals
This one is super fun, I love the glasses!   Hint: if you leave sunglasses around your Stateroom Host will sometimes use real props 🙂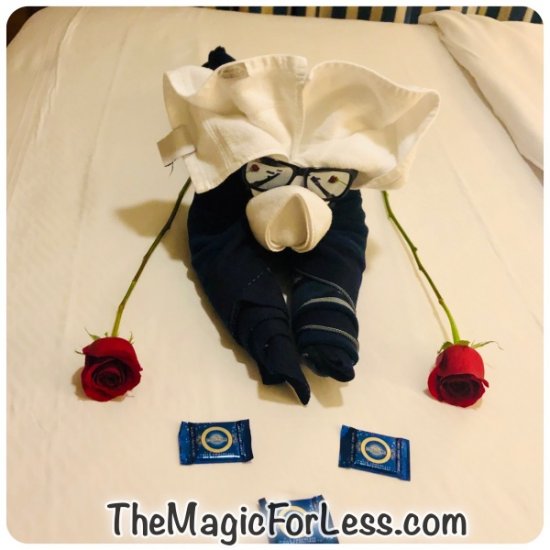 Look at this fun little guy!  For instance, my thought was he keeping my teddy bear company!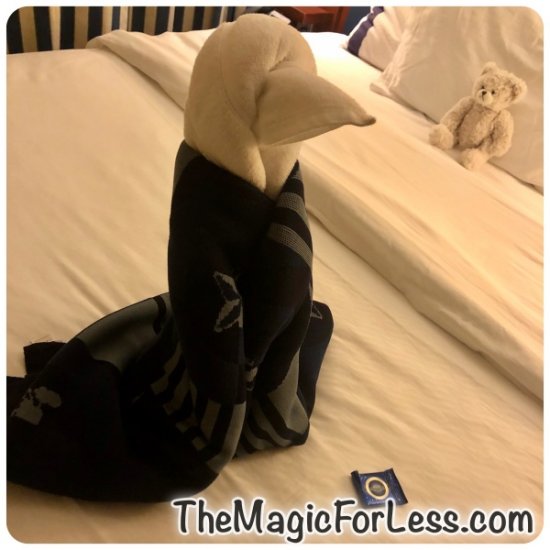 Towel animals bring extra joy to your cruise experience.   Not only at night, but also during the day you might see a towel animal at any turn!  You never know when you will see a fun one to make you smile!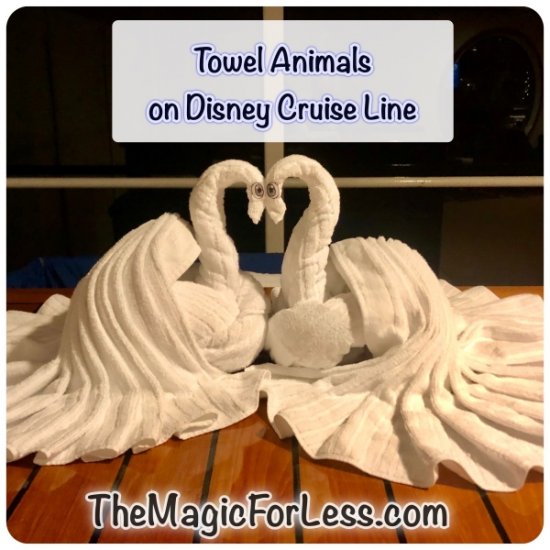 There are so many reasons to love a Disney Cruise.   Towel animals just bring a little extra joy to an already magical vacation!  The more joy and smiles we can get in this life, the better!
Check out the fun itineraries offered by Disney Cruise Line.  There are so many fun reasons to choose a Disney Cruise for your next vacation!
Also check out the amazing ships of the Disney Cruise Line fleet!  Contact me to plan your Disney Cruise!
Similar Posts: