Many people use the term "Disney" to refer to an amazing place where magic is real and dreams come true. But there are actually two "Disneys" within the United States, and they are distinctly different! Both were part of Walt Disney's dream, and both have brought happiness to people of all ages for years and years. This blog will discuss five main differences between Walt Disney World and Disneyland.
Disneyland is located in Anaheim, California while Walt Disney World is located in Bay Lake, Florida (Orlando area). Disneyland opened its doors in 1955, while Walt Disney World opened in 1971. Besides their birthdates and geographic differences, there are many other differences that set them apart!
Which one is better? We believe there is no "better" because they both have their own reasons for remaining quintessential family vacation destinations!
1 – The Size
One of the very first things you will notice when visiting these two destinations is their difference in size. Check out these stats:
Disneyland
Covers 500 acres
2 theme parks: Disneyland Park and California Adventure Park
Downtown Disney shopping and entertainment area
3 Disneyland Hotels on property
Sleeping Beauty Castle Stands 77 feet tall
Walt Disney World
Covers 43 square miles
4 theme parks: Magic Kingdom, Animal Kingdom, Hollywood Studios, and EPCOT
Disney Springs shopping and entertainment area
22 Disney Resorts on property
Cinderella Castle stands 189 feet tall
At Disneyland you can walk everywhere and literally see the entrance to both parks and Downtown Disney by standing in the middle of them. It's very compact, but still offers so much.
At Walt Disney World, motorized transportation is a must since everything is so spread out.
While there is no definitive timeframe for how long it takes to truly explore these destinations, most families would need at least three days to enjoy Disneyland and a week to see most of Walt Disney World has to offer. But in all honesty, we've visited both locations more times than we can count, and we've never been able to "do it all!"
2 – The Attractions
Disneyland has many attractions that Walt Disney World doesn't offer, and vice versa. This is what makes each destination so special.
There are classic attractions that you can find in both parks including Haunted Mansion, Space Mountain, Dumbo, it's a Small World, and Pirates of the Caribbean just to name a few. There are also newer attractions in both parks like Toy Story Mania, Soarin' and Rise of the Resistance. Even though these attractions are basically the same in each destination, there are small differences that you will spot when riding. Space Mountain may have a drop on one ride where there isn't one on the other. You may find a different ghost when passing through the Haunted Mansion, and you may glide over a different landmark on Soarin'. Guests often claim that some rides are better in one park than the other. We'll let you be the judge!
The differences in the attractions offered at each park are numerous. Since Walt Disney World has four different parks, it offers things like Kilimanjaro Safaris, Spaceship Earth, Seven Dwarfs Mine Train, and Slinky Dog Dash. Between its two parks, Disneyland offers things like Matterhorn Bobsleds, Incredicoaster, and Web Slingers. You will be amazed at the differences in the ride & entertainment options in California Adventure's CarsLand and Avengers Campus.
For these reasons, it makes sense that Disney fans find plenty to enjoy and explore at both destinations without finding them repetitive.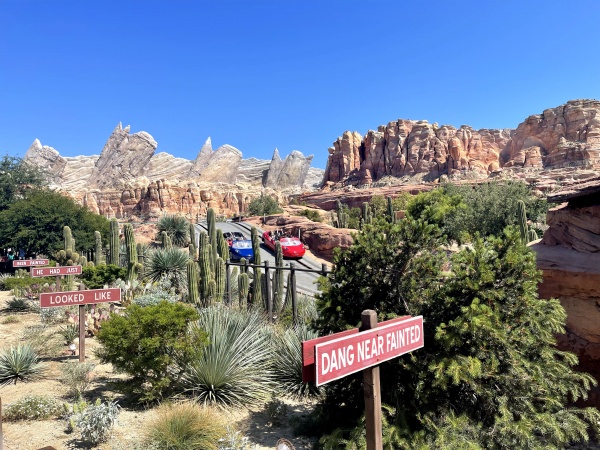 3 – The Accommodations
Disneyland Resort includes three on-site hotels: Grand Californian Hotel, Disneyland Hotel, and Paradise Pier Hotel. Their price points match many of the moderate and deluxe resorts at Walt Disney World. All have beautiful theming and include a wide assortment of amenities and dining options. All three hotels are within walking distance to Downtown Disney, Disneyland Park, and California Adventure Park. There are also many hotels that sit right along the main road that leads to Disneyland, and they are also within walking distance. The Good Neighbor Hotels are Disney-approved and can also be booked as a package by your travel agent.
Walt Disney World has 22 resorts on property that range from value to deluxe villas, and there is even a campground. Very few resorts are walking distance to the parks, and they are spread out throughout the property in order to give you a complete "bubble of theming" when you are at your resort!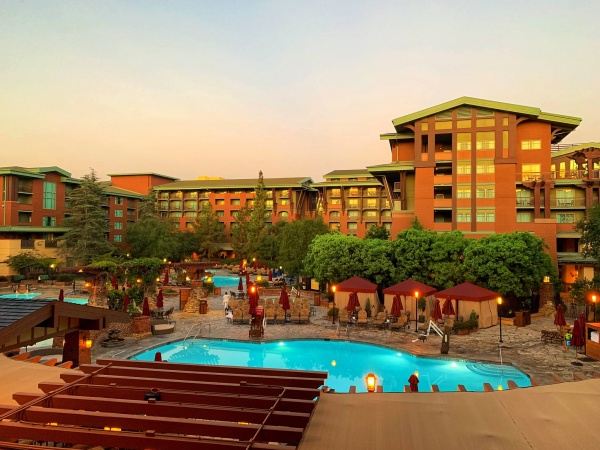 Get all the news, tips, & tricks for your next Walt Disney World vacation!
4 – The Transportation
As mentioned, you can literally visit Disneyland and just use your feet as your only mode of transportation throughout your visit. Although it is usually not needed, the park does offer a free shuttle service to and from the parking lot. You've also probably spotted the Disneyland monorail, but this one if mostly just for enjoyment. You can ride the monorail on a loop from Tomorrowland to Downtown Disney.
On the flip side, transportation is more than essential in Walt Disney World. Buses run to and from resorts to the theme parks. In addition, there are boats that you can enjoy when traveling from certain resorts to Disney Springs, Epcot, Hollywood Studios, and Magic Kingdom. The monorail is available to take you between Magic Kingdom and Epcot. There are also three resorts that sit on the monorail line: The Contemporary, The Grand Floridian, and The Polynesian. You can use the monorail, or even walk to Magic Kingdom from these resorts as well. Lastly, the addition of the Skyliner has proven to be a fun and efficient way to travel from select resorts to Epcot and Hollywood Studios. Walt Disney World has definitely "upped their game" on ways to get guests to and from parks and resorts in a timely manner.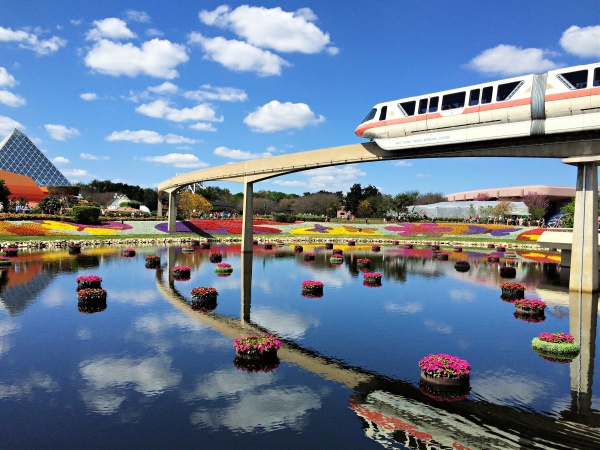 5 – The Feel
The feel at both Disneyland and Walt Disney World is magical, and to many of us who have visited more than once, we often say it feel s like home!
Disneyland's feel is quaint. In Disneyland Park itself, there is much nostalgia knowing that this was Walt's first dream and that he walked in that park. Much of the park is very "classic" with attractions that have stood the test of time. It can feel much more "compact" than Walt Disney World, as attractions are often just steps from one another. The castle itself is much smaller than Walt Disney World, but back in 1955 it probably felt enormous. There is much charm to Disneyland Park and the feel is of course happy and magical. Walking across to California Adventure is a different feel, but upon entering it hits many as similar to Walt Disney World's Hollywood Studios. As you explore the rest of the park, it will have a contemporary feel in Avenger's Campus and a classic carnival type feel at Pixar Pier.
Walt Disney World can have a much more grandiose feel to it. With four theme parks, water parks, resorts, and Downtown Disney, you may never want to leave! Magic Kingdom is very similar to Disneyland Park with classic attractions and whimsical décor. In Animal Kingdom you may feel that you've been whisked away to Africa or Asia and immersed in their wildlife. In Epcot, you will feel the futuristic vibes by Spaceship Earth, and then be transported around the world as you visit World Showcase. Lastly, Disney's Hollywood Studios will delight you with years of progression with theater and movies. You begin your journey through the park by hearing the music of big bands and jazz and are slowly transported into different eras as you enter each land throughout the park. It's a feeling of nostalgia, wonderment, and excitement all at once.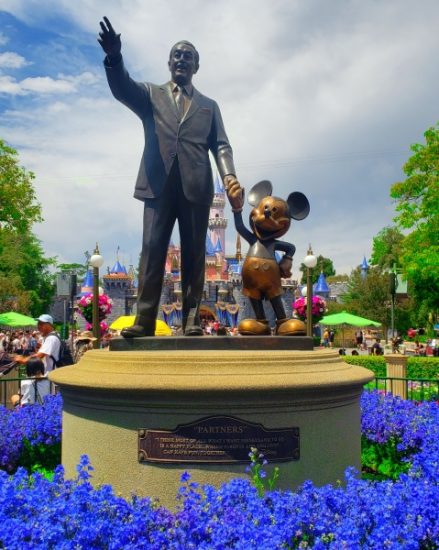 Now that you know the differences between Disneyland and Walt Disney World, what are you waiting for? Let's book your next vacation!
Similar Posts: