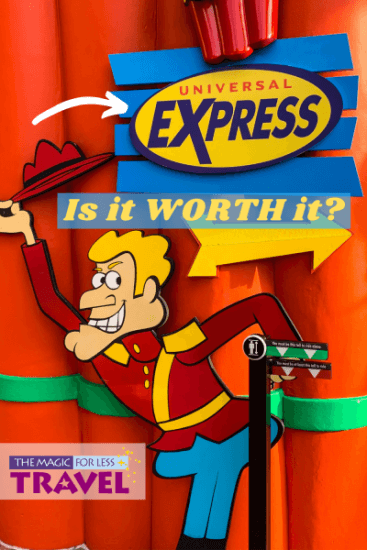 Universal Orlando's Express Pass options can save you a ton of wait time. We're talking like 70% less waiting in line! But, as such things do, it comes at a price. Is it worth considering for your next visit?
Let's take a look!
What is Universal Express?
In a nutshell – Universal Express is a system that allows guests to enjoy significantly shorter wait times for rides and attractions by skipping the regular standby lines.
It is used in addition to your park admission ticket.
At Universal Studios and Islands of Adventure (the 'dry' parks), you can choose it for either park or for both.  AND you can either choose to have access once per participating ride/attractions OR you can have unlimited access.  It's totally customizable!
Volcano Bay has their own Express Pass options, and it works a little different than at the 'dry parks'. There are currently 12 attractions that accept Express Pass. Depending which option you choose, you'll either get access to skip the line at 8 of the 12 or at all 12 ONCE per ride. Volcano Bay does not offer an unlimited option or the ability to pre-purchase Express Passes.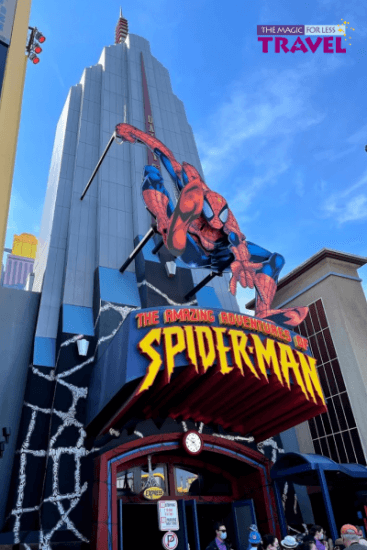 Use your Spidey-senses to swing past lines!
How do I get it?
There are 3 main ways of obtaining your Universal Express Pass for the 'dry' parks (Universal Studios & Islands of Adventure).
A la carte BEFORE the date.
A la carte ON the date.
As a COMPLIMENTARY perk of your stay.
The first two options are date-specific, so you'll need to decide when you want it for ahead of the purchase. Then you'll choose 1 or 2 parks, and single use Express or Express Unlimited. There are benefits to purchasing your Express Pass BEFORE you arrive. Since they are demand-based, the more people that want them, the higher the prices will go. And they can continue to increase as the date approaches. If you know you want it but are putting off the purchase, you may end up paying a premium for your delay.
Guests of Universal Orlando Resort's Premier hotels receive complimentary Express Unlimited Passes for the length of their stay. Including the check-in and check-out day! This can be an excellent value and the lowest overall cost. Which leads us to…
How Much Does It Cost?
This question is not as easy to answer as it may first appear to be. Express Passes, like the park admission tickets, use a date-based pricing model. So, the prices we see initially are 'starting at' prices. And, let me tell you…those lowest priced days are few and far between in the calendar.
Let's look at an example. Universal Express Unlimited starts at $89.99 (per person, per day) for 1 park and $99.99 for both parks. Not too terrible, right? But once you  begin looking at the actual calendar, you will see that it rarely comes even close to those price points. And, it can climb to over 3 times the starts at price!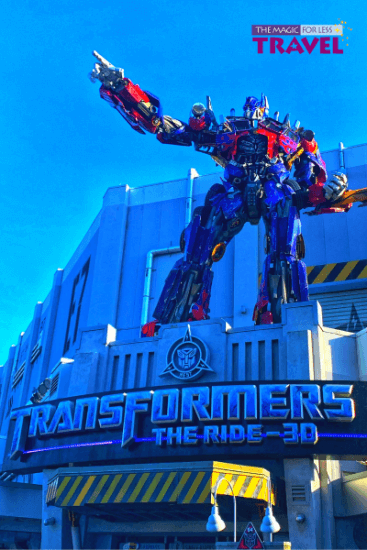 Transform your experience and save the Allspark faster!
Are There Any Tips to Getting Express Pass for Less?
Yes! Guests of certain onsite hotels score FREE Universal Express Unlimited is a complimentary perk for staying there. The point here is to always consider staying at one of the Premier Hotels – Loews Royal Pacific, Hard Rock Hotel, or Loews Portofino Bay – to take advantage of this fabulous benefit. Not only will you be able to do more and do it faster, you'll also have the option of enjoying your beautiful resort more because of all the time Express Unlimited saves you!
Here's an example. You might want to sit down because I'm about to knock you off your feet…
Package #1
Let's take a 4-night, midweek stay in October 2021. 2 adults and 2 children (ages 9 and 13). For this family to stay in a standard room at the perennial favorite Cabana Bay Beach Resort with 3 Park, 4-day, Park-to-Park tickets and Express Unlimited, the cost would be right about $4750.
Package #2
On the other hand, they could stay at Universal Orlando's stunning flagship hotel Portofino Bay Resort with the exact same tickets and complimentary Express Unlimited for right about $3150! That's $1600 less! Yeah, you get it now.  Of course, these prices will vary by date and all, but you get the idea.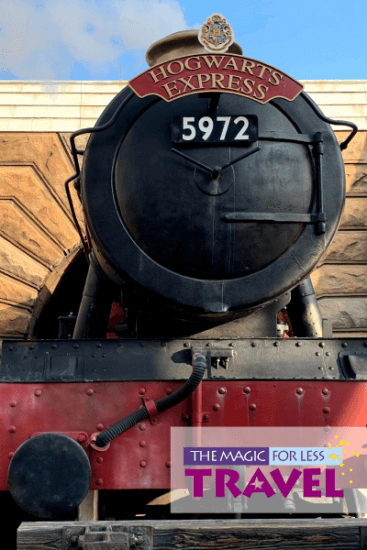 Be sure to ride the Hogwarts Express in BOTH directions!
Who Should Consider Universal Express Pass?
Sure, Universal Express Pass is cool. But, it's not always a slam-dunk. You can totally have a great time without it, too. So, if you're on the fence about whether it's right for you, here are some points to consider:
Are you visiting during an exceptionally busy time or around a holiday?
Is this a 'once in a lifetime' or special, celebratory trip?
Will your time in the parks be limited?
Do you 'want it all!' in terms of the theme parks and the resort experiences.
Will your kids (or anyone else) be asking to repeatedly ride certain rides or visit particular areas for extended periods?
Do you want the most 'bang for your buck'?
If you answer 'YES' to any of the above, then you really need to consider adding Universal Express in some iteration to at least part of your trip. The smartest way to do this is to talk with your favorite TMFLT agent. They've got all the details and will be the guide to your most EPIC Universal Orlando vacation ever!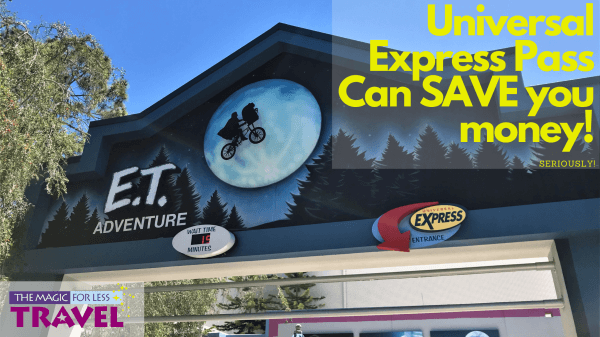 When you're ready for your family vacation, let me help you navigate the crazy!  Get a no-obligation quote and I'll help you start planning your magical getaway.
Similar Posts: