What is the Flower and Garden Festival?
My very favorite festival at Disney World is the Flower and Garden Festival that occurs every spring.  For 2022, the festival will run from March 2nd  through July 4th!   My personally preferred dates are late April/early May.  These dates tend to be warm without being overly hot and humid!  The festival typically includes outdoor kitchens, outdoor concerts, tours and special presentations.  A butterfly garden and special playground for the kids are also staples for this festival.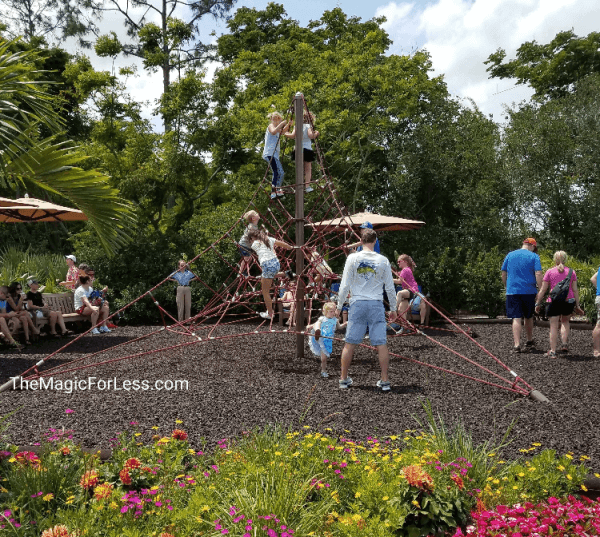 Of course everything starts with a blanket of beautiful plants and flowers: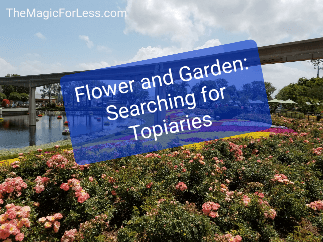 My favorite part of the Flower and Garden Festival
I have to say that my very favorite part of the entire festival is all of the topiaries that are scattered throughout Epcot.  No matter what year I go or which month of spring, these topiaries are always there to greet me.  You see these aren't just nice animal topiaries, they are creative Disney characters!  As someone with a black thumb, I can't even imagine how many hours went into growing these but I'm very thankful that they take the time.  I want to share some of those with you in the pictures below.
Let's start with a little Pixie Dust
For those of you in a romantic mood, check out Lady and the Tramp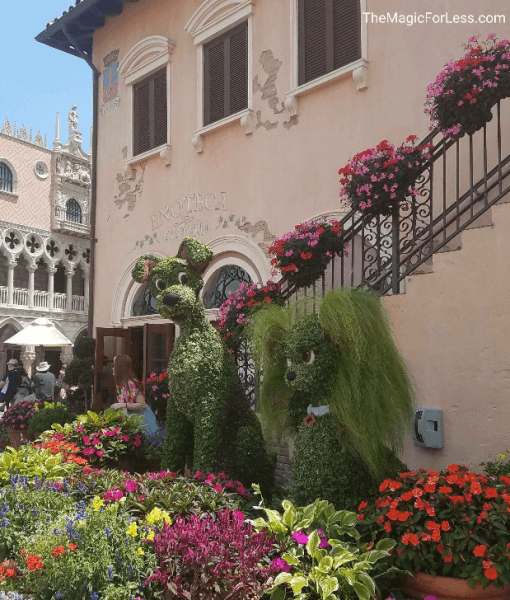 For those who are feeling mischievous or just full of energy, we have my favorite–Tigger
These are just some of the many topiaries that you can see at the Flower and Garden Festival.  I hope you will decide to check them out for yourself in 2022.  For information on the Flower and Garden Festival, click here.   If you are ready to book your trip to check out the festival for yourself click here.
Similar Posts: