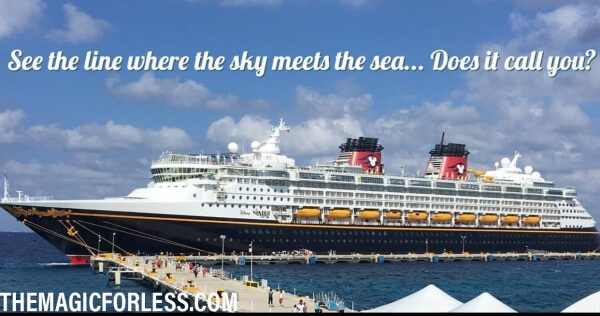 Living in Texas, I have had a few opportunities to sail on the Disney Wonder since it is the ship that periodically docks in Galveston, just outside of Houston. Disney Cruises are one of my all time favorite vacations and I cannot recommend this ship enough. In no particular order, here are my personal top ten tips for the Disney Wonder that will help you make the most of your Disney  Cruise vacation!
Ship Size
The Disney Wonder is a smaller ship by today's standards, but for me that makes it more appealing. Sailing on a smaller ship has many benefits like less people at Disney's private island, Castaway Cay. Serenity Bay- the adult only area on the island- is truly serene with less people! If you are traveling with kids or are a kid at heart, you will wait less to play on Pelican Plunge! Another perk of sailing on a small ship is that it is easier to become familiar with the layout and you can get around faster. Sailing on a smaller ship doesn't mean you will run out of things to do! You can still be as busy as you want to be with the endless daily activities scheduled around the ship.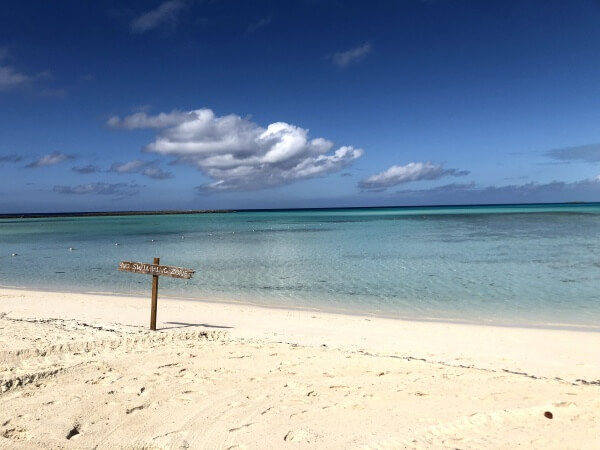 There is so much to see and do on the ship. Lost on the ship? Did you get turned around and can't figure out which way to go? In the hallways by the staterooms, look to the stars in the carpet. The top of the star points to the front of the ship! You will never get turned around again!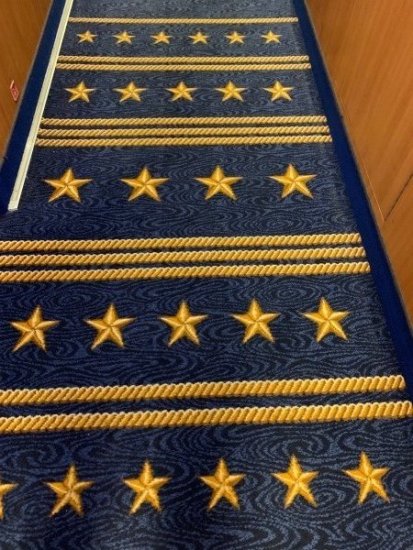 Staterooms
Let's not forget your stateroom! Trying to pick that perfect stateroom location can be overwhelming, so be sure to consult with your Magic For Less Travel Agent because we can make sure that you are located in an area of the ship that is best for your family's vacation goals. Depending on what you are looking for, I often recommend a central ship location. Restaurants and clubs on decks 3, 4, 5, staterooms on decks 2, 5, 6 are very convenient for evening activities. There are a wide range of stateroom options from interior to oceanview to staterooms with verandahs, all just steps away from the entertainment.
Adults Only
Half of the Disney Cruises that I have been on are without children. Did you know that there are plenty of adult only areas on the ship reserved for those 18 and up? There are adult quiet pool and whirlpools, bar, Cove Café for your morning or mid-afternoon caffeine fix (additional charges apply), Senses Spa (additional charges apply), and in the evenings, you will find plenty of adult entertainment in the clubs- like musicians, comedians, game shows, and more! Be sure to check the daily Navigator to see what is offered on your specific itinerary.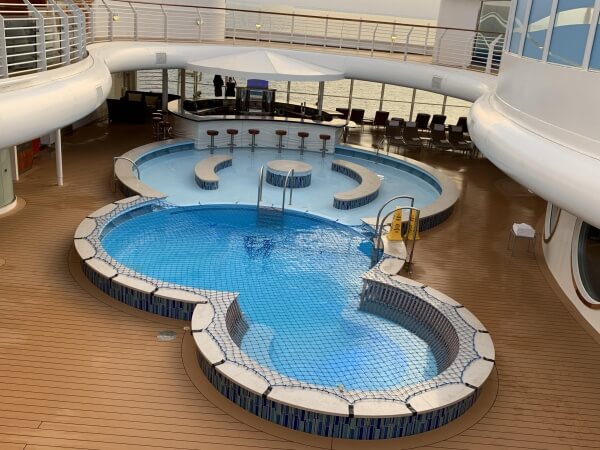 Kids Activities
Are you traveling with someone under 3 years old and looking for a cool spot to hang out? Don't miss Dory's Reef- created with Mickey's youngest guests in mind, you will find a whimsical themed splash pad area from the Finding Nemo and Dory movies. Remember that pullups or swim diapers are not allowed in the swimming pools, so this is the best place for littles to make a splash while on the ship.
Are the older kids looking for a little afternoon excitement? Go twisting and sliding from deck 11 to deck 10 on the family friendly water slide, the Twist and Spout!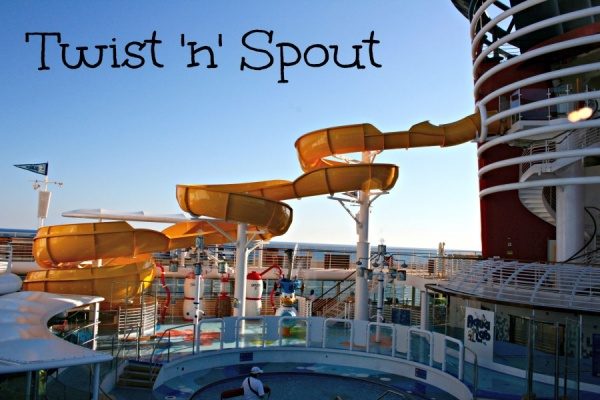 Dining Options
It's time to eat! Do you want to truly relax while on vacation! Let someone else serve you! I suggest visiting Triton's for breakfast and lunch daily, located on deck 3 mid-ship- no reservations required. It's included with your cruise fare!
Preferred Port
Do you want a departure point that includes options outside of Florida? The Disney Wonder spends a lot of time in various ports around the continental U.S. including departure points from Galveston, New Orleans, Alaska, Panama Canal, California and Mexico Coast itineraries.
Celebrations
Are you celebrating something special while onboard? Disney offers exclusive in room celebration options, from decorations, to champagne, to specialty cakes and chocolate covered strawberries. Be sure to let your Magic For Less Travel Agent know what you are celebrating and ask for celebration ideas to make your voyage one to remember! *In room celebrations are not included in your cruise fare and do incur an additional charge.
I have another fun celebration idea! Disney has length of cruise wine packages available for purchase from your table attendant in any of the dining rooms. While you are allowed to carry on a bottle of wine per person over 21, the Classic and Premium wine packages on the ship are a nice celebration option during your cruise. There are 3, 4, 5, and 7 night packages that include a bottle of wine a day. The great news is that if you don't finish at your meal, you can cork it and it will follow you to your next dining rotation! Left over wine at the end of the cruise? You can take up to 2 bottles off of the ship with you!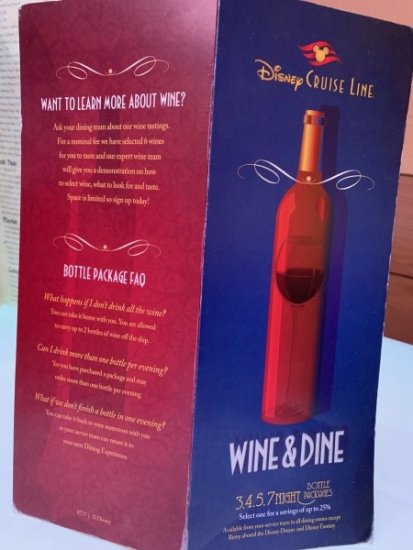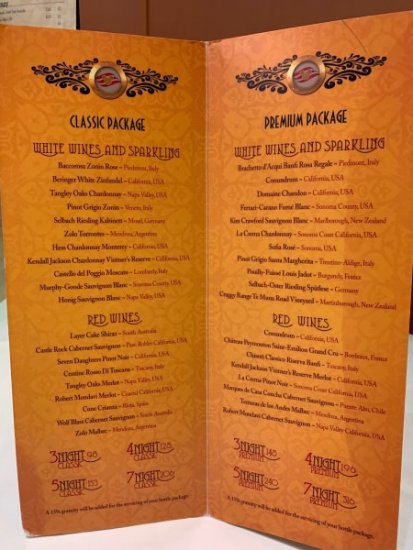 Set Sail!
Have you sailed on the Disney Wonder? What are your favorite things about this classic ship?
Want a no obligation quote? Email me at Bridget@themagicforless.com and let's plan your getaway together! Be sure to ask about our exclusive booking offer for new cruises booked directly with the Magic For Less Travel!
Similar Posts: