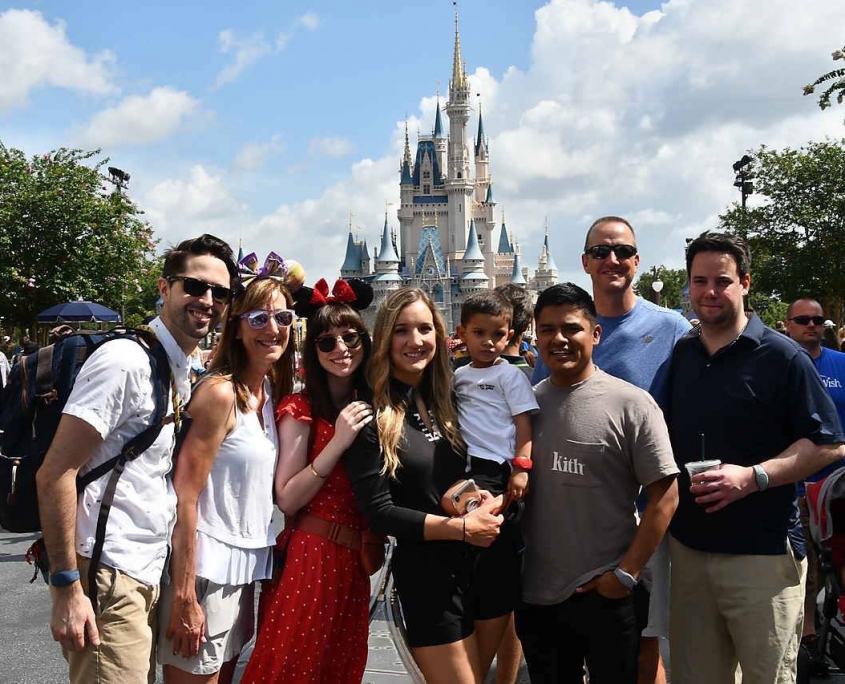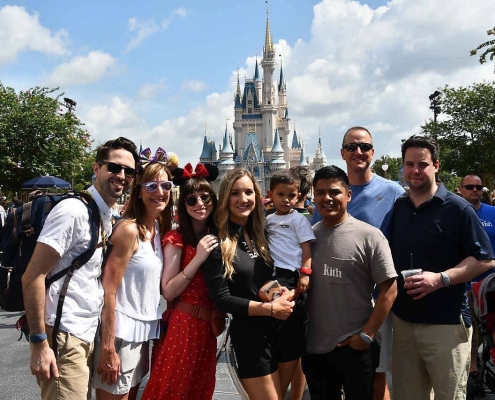 Traveling the world is my favorite hobby! I've combined running with travel over the last 9 years and enjoyed so many destinations while including a race! RunDisney is at the top of my list of favorites, and I run all 4 race weekends each year now!!
Disney is special to me for so many reasons! The Magic Kingdom opened when I was 10 in 1971. During visits to my grandparents in FL we loved visiting MK! As the youngest of 6 when tickets were used for each ride, the only "E" ticket I ever got was for The Haunted Mansion. I loved riding it with my mom so much. My favorite memory was standing on Main St. with my mom looking at that magical castle!
I lost my mom when I was 17, but I've been sure to bring my 3 children to Walt Disney World as much as possible, since they were very young. We now have 3 grown kids who all love to travel! I've enjoyed Walt Disney World, Disneyland and Tokyo Disney Resort with my family now! In 2021, I will get to see Disneyland Paris!!
Our family has also enjoyed many cruises all over the world! Our favorites were Alaska, Hawaii and the Mediterranean! However; I am happy to be on a cruise ship wherever it's sailing!
I hope to work with you planning an exciting adventure!! Let's get started!!

214-680-5052

Email Nancy

Get a free quote
Certifications/Awards:
Carnival Cruise Specialist
Celebrity Cruise Specialist
Disney's College of Knowledge Graduate
Norwegian Cruise Line University Graduate
Orlando Certified Expert
Royal Caribbean specialist
Universal Specialist
Thank you for choosing The Magic For Less Travel