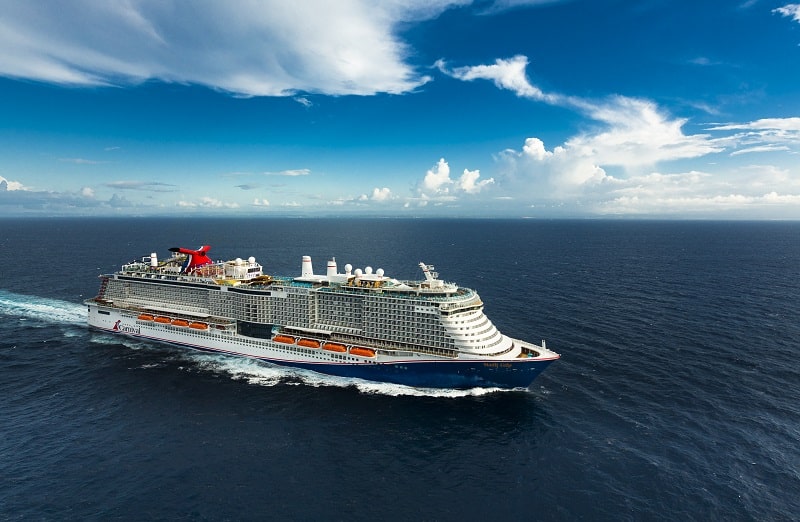 Embark on a sensational adventure with Carnival Cruise Line, a renowned name in ocean cruises. Offering a remarkable fusion of thrilling entertainment, exquisite dining, and awe-inspiring destinations, Carnival Cruise Line offers an exceptional vacation experience. Let the rhythmic waves carry you to breathtaking locales while Carnival Cruises expertly curated itineraries and world-class amenities meet your every desire. Get ready to set sail on an extraordinary voyage filled with lifelong memories aboard Carnival Cruise Line.
Carnival Cruise Line Dining
Indulge in a tantalizing culinary journey aboard Carnival Cruise Line. With diverse and delectable dining options, Carnival Cruise guests can savor every moment of their voyage with unforgettable flavors. Carnival Cruise Line has everything. Whether you crave a steakhouse experience, fresh seafood delicacies, or international cuisines that take your taste buds on a global tour—delight in the vibrant buffet offerings, where mouthwatering dishes await.
Carnival's specialty restaurants offer an elevated dining experience with exquisite menus and an elegant ambiance for a more intimate affair. From casual bites to extravagant feasts, Carnival's talented chefs work tirelessly to deliver culinary masterpieces that cater to all preferences and dietary needs. Elevate your journey aboard Carnival Cruise Line and let your taste buds sail away on an unforgettable culinary adventure.
Carnival Cruise Entertainment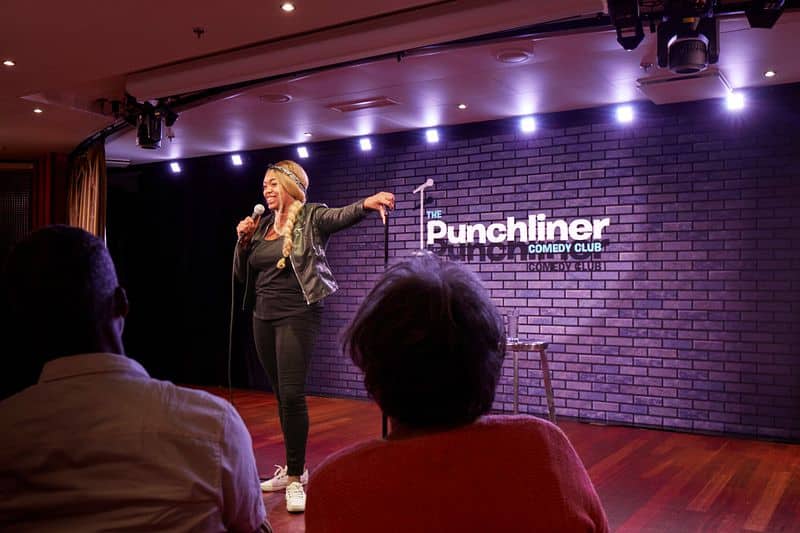 Prepare for an exhilarating voyage filled with endless entertainment possibilities on Carnival Cruise Line. With diverse onboard activities, shows, and performances, there's never a dull moment during your cruise vacation. Immerse yourself in high-energy stage productions featuring talented performers, captivating storytelling, and stunning visual effects.
Dance the night away at lively clubs and lounges, where live music sets the perfect backdrop for unforgettable evenings. Experience the thrill of Las Vegas-style casinos, where luck awaits at every turn.
For family fun, Carnival's WaterWorks water parks and thrilling water slides offer hours of excitement and laughter. From comedy clubs to outdoor movie nights under the stars, there's entertainment for every taste and age group.
Let Carnival Cruise Line be your gateway to a world of excitement, where each day brings a new adventure and memories that will last a lifetime.
Onboard Activities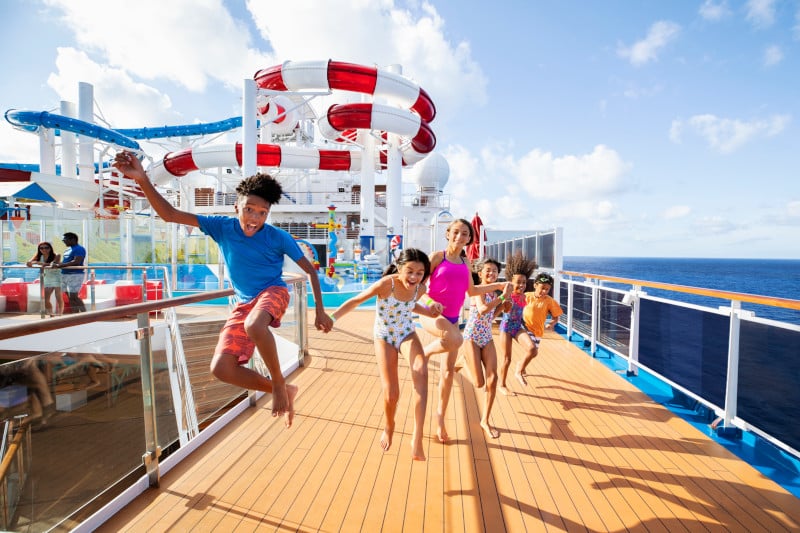 Carnival Cruise Line offers abundant onboard activities to ensure a memorable and thrilling experience for all guests. From the moment you step aboard, you'll be immersed in a world of excitement and entertainment.
Indulge in the adrenaline rush of high-speed water slides and splash parks at Carnival's WaterWorks water parks. Challenge your friends and family to a mini-golf or basketball game, or even try your luck at the onboard casinos. Immerse yourself in creativity with art classes, craft workshops, and pottery sessions.
Carnival's spa facilities offer a range of luxurious treatments for relaxation and rejuvenation, including massages, facials, and pampering therapies. Dive into the refreshing pools or unwind in bubbling hot tubs while enjoying panoramic ocean views.
Dance enthusiasts can learn new moves in Carnival's dance classes or let loose and groove to the beats at the lively nightclubs and themed parties. Immerse yourself in the magic of live stage performances, comedy shows, and musical extravaganzas that will captivate you.
Carnival's dedicated youth programs ensure that even the youngest travelers have a blast with age-appropriate activities, games, and supervised fun. No matter your interests or age, Carnival Cruise Line provides a wealth of onboard activities designed to create unforgettable moments for every guest.
Accommodations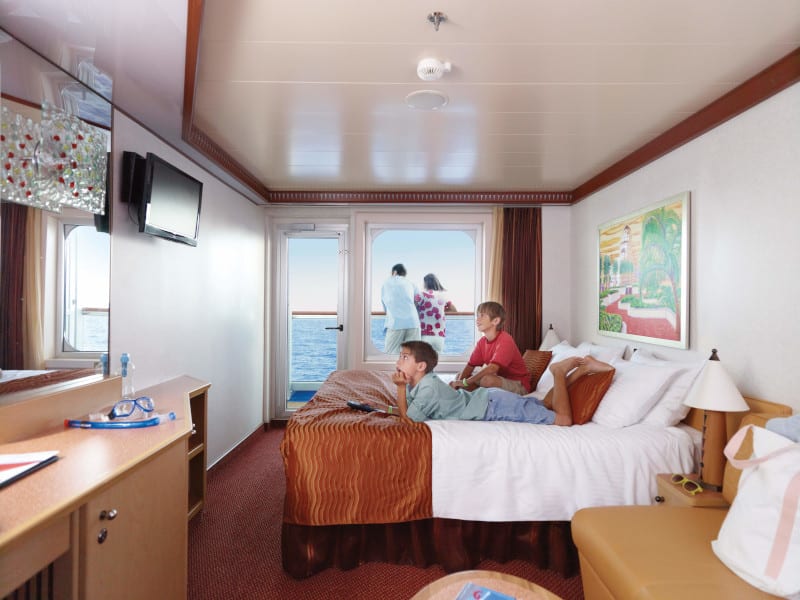 Experience unparalleled comfort and luxury while aboard Carnival Cruise Line's cruise ships. Carnival's accommodations cater to your every need and provide a haven of relaxation after a day of adventure. Choose from a variety of stateroom options, ranging from cozy interior cabins to spacious suites with private balconies offering breathtaking ocean views. Each stateroom offers modern amenities, plush bedding, and ample storage space. Carnival's suites offer exclusive privileges such as access to private lounges, priority embarkation and debarkation, and dedicated concierge service for an extra touch of indulgence. Whether seeking a cozy retreat or an opulent sanctuary, Carnival Cruise Line's accommodations will exceed your expectations, ensuring a restful and rejuvenating experience throughout your voyage.
STATEROOM AMENITIES/SERVICES:
• Private bathroom with shower and amenities
• Personalized stateroom service
• Television with movies
• Flexible, connecting or accessible stateroom options
• Stateroom climate control and Safe for valuables
• Soft, cozy linens
Request Pricing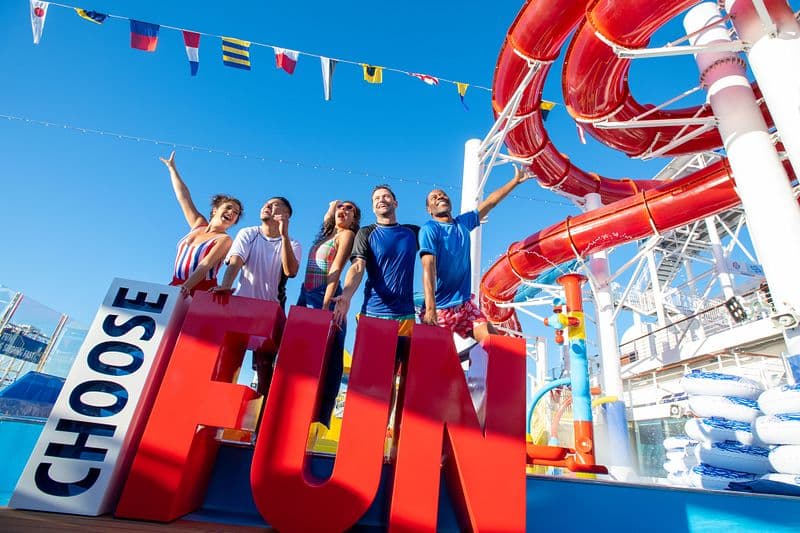 Request a FREE, No-Obligation Quote from one of our travel consultants. Start planning your Carnival Cruise vacation today!