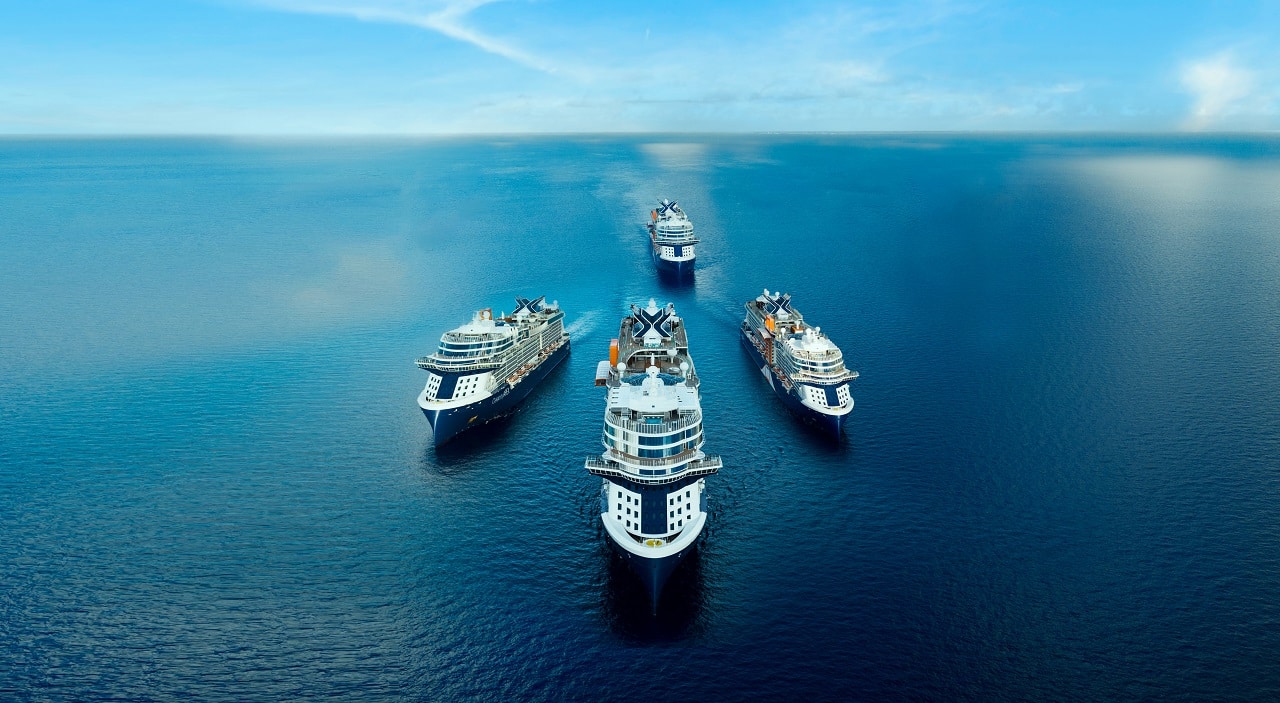 As soon as you step foot on one of the ships that have won numerous awards, you'll realize what makes Celebrity Cruises stand out from the competition. The exquisite fleet offered by Celebrity Cruises features seamless integration of cutting-edge cruise technology with breathtaking design, elegant touches, and personalized service, all of which combine to make the voyage just as delightful as the destination. Make yourself at home in the sophisticated Celebrity Cruise Line staterooms and take advantage of the ship's unique amenities.
Celebrity Cruise Line Dining
Passengers on a Celebrity cruise can dine in a different restaurant at every meal, thanks to the unparalleled selection of world-class dining options. When you sail on a Celebrity cruise you have the option to dine casual or upscale, sushi or Italian, inside or alfresco under the stars.
Onboard each ship in the Celebrity Cruise Line fleet, you can choose from a variety of delectable dining options. It includes complimentary options, with up to four main restaurants on various ships and cafés for any craving. Explore specialty restaurants on par with anything you could find on land, and shake up your routine at one of Celebrity Cruises' world-class pubs or lounges. You'll get a taste of the world without ever having to leave your table, thanks to the fact that Celebrity Cruises serves food that is both inspired by and sourced from the destinations it visits.
Whenever you feel like unwinding and dining in the solitude of your Celebrity Cruise stateroom, you can take advantage of the 24-hour in-stateroom dining service that Celebrity offers.
Celebrity Cruise Entertainment
Celebrity Cruise Line has planned activities and entertainment that will appeal to all types of passengers, from those who are young to those who are young at heart.
The groundbreaking nature of Celebrity cruise ships echos the cutting-edge entertainment that Celebrity Cruise Line offers guests onboard. These are the kinds of experiences that keep you on the edge of your seat or at the top of your game. Enjoy a theater that is a technological masterpiece, capable of drawing you in and bringing you to your feet after each performance. Then, try your hand at a casino rivaling the thrills in Las Vegas. There are bars, lounges, and shops of world-class standard onboard Celebrity Cruise ships that are on par with their landlocked counterparts.
Onboard Activities
Celebrity Cruise Line offers passengers a thrilling selection of activities to enjoy on your cruise getaway. Every traveler will discover something of interest here. Celebrity Cruises welcomes you to let your passions guide the way for a personalized journey that you will never forget by providing you with four different interest categories, which are "Savor," "Discover," "Play," and "Renew."
Savor – Celebrity Cruise Line offers an assortment of engaging activities if you are enthusiastic about food, wine, and spirits. The Riedel Comparative Wine Crystal Workshop will expand your knowledge of wine. Then, become a winemaker yourself with the Blendtique Wine Experience. Plus, there is much more for you to enjoy.
Discover – Engage your sense of wonder about the world around you and rev up your thinking skills, all while having a good time. It doesn't matter if you want to broaden your family's academic horizons with S.T.E.M. at Sea or understand how one of the hottest activities is also one of the coolest things at sea in our Hot Glass Class; you're sure to discover it all.
Play – You're always looking for new and exciting ways to have a good time, and Celebrity cruises have an exciting lineup of activities to help you meet your daily fun quota. You'll dance your heart out to your favorite tunes at the Dueling DJs Silent Disco. Archery is a fun activity that the whole family can enjoy while spending valuable time together. You can even take advantage of the great outdoors on a quarter acre of genuine grass miles at sea. So come out and have some fun; there's always something happening on a Celebrity Cruise.
Renew – Your Celebrity Cruise vacation will provide you with everything you need to experience a refreshed state of mind and body from the moment you step on board. Attending an HIIT class will help you get in shape more quickly. Pulse Barre is widely regarded as one of the quickest and most efficient full-body workouts that a person can perform. Are you up for the challenge? You might also attend an enlightening yoga class to learn the art of deep relaxation, which is beneficial for healing and regeneration. There is never a shortage of opportunities to revitalize yourself when sailing with Celebrity.
Accommodations
On a Celebrity Cruise, you can treat yourself to luxurious accommodations. Celebrity Cruise Line has designed staterooms that beautifully blur the lines between the dreamy comfort inside and the ever-changing show that Mother Nature puts on outside. From spacious verandas to blissful bedding and amenities, this is the ultimate place to get some much-needed rest and relaxation after an exhilarating day discovering the world.
Request Pricing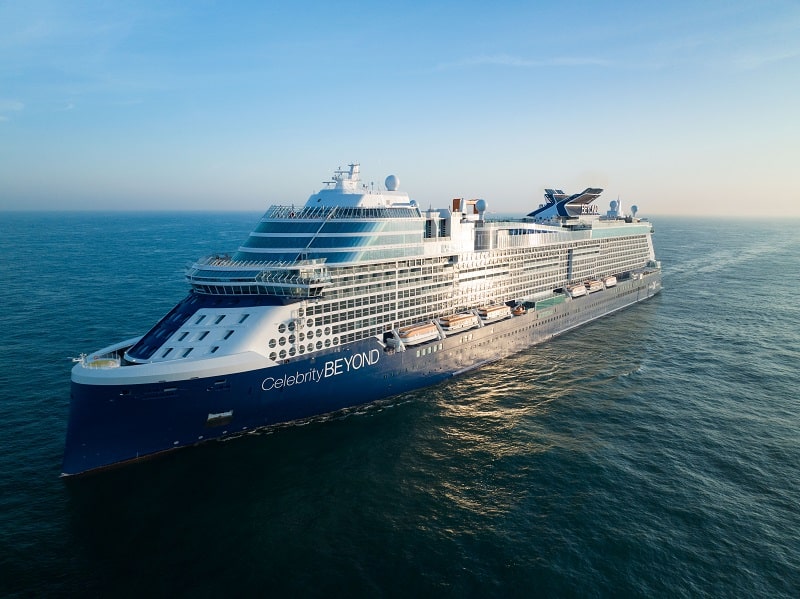 Request a FREE, No-Obligation Quote from one of our travel consultants. Start planning your Celebrity Cruise vacation today!