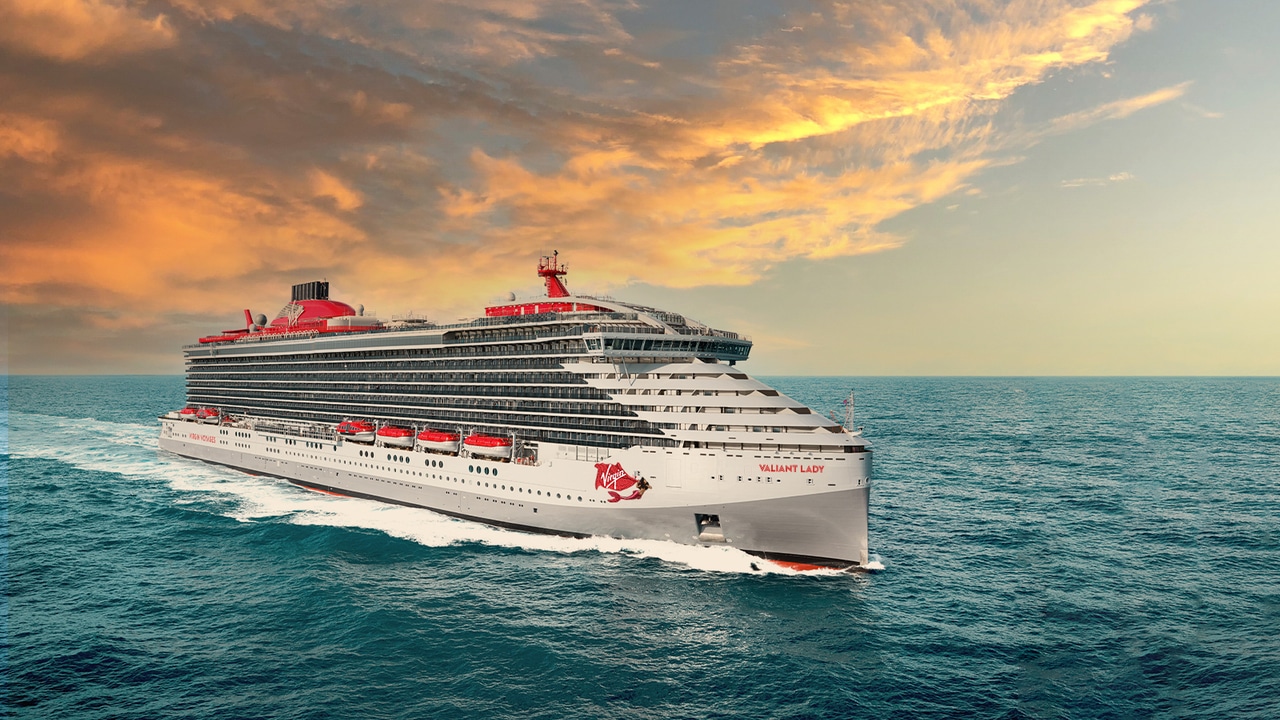 Virgin Voyages is a new and exciting cruise line that offers a fresh and modern take on cruising. With a focus on providing a luxurious and adult-oriented experience, Virgin Voyages offers unique itineraries, incredible dining options, and immersive entertainment that sets them apart from other cruise lines. Guests can relax and unwind in stylish cabins, enjoy a variety of onboard activities, and explore exciting destinations around the world. Whether you're a seasoned cruiser or looking to try something new, Virgin Voyages offers an unforgettable experience that is sure to exceed your expectations.
Virgin Voyages Line Dining
One of the many highlights of sailing with Virgin Voyages is the exceptional onboard dining experience. With over 20 eateries, including a mix of free and specialty dining venues, guests will find something to suit their taste buds.
Here are some of the dining options you can look forward to on your Virgin Voyages cruise:
The Wake: This upscale steak and seafood restaurant is the perfect spot for a special occasion or a romantic evening out. Guests can indulge in premium cuts of meat, fresh seafood, and a curated wine list while enjoying stunning ocean views.
Razzle Dazzle: This vegetarian restaurant puts a modern twist on classic dishes, serving up plant-based versions of burgers, sushi, and more. The vibrant decor and lively atmosphere make it a fun and memorable dining experience.
The Test Kitchen: This experimental restaurant is a culinary laboratory, where chefs push the boundaries of food and drink. Guests can participate in interactive cooking demonstrations, taste unusual ingredients, and be among the first to try new dishes before they're added to the menu.
Gunbae: This Korean BBQ restaurant is a lively and interactive dining experience. Guests cook meats and veggies at the table while sipping cocktails and enjoying the upbeat atmosphere.
Pink Agave: This Mexican restaurant serves up delicious tacos, ceviche, and margaritas, all made with fresh and authentic ingredients. The lively decor and colorful atmosphere make it a fun spot for a group dinner or a pre-dinner drink.
These are just a few of the many dining options available on Virgin Voyages. Guests can also enjoy a variety of casual cafes and bars, from a coffee shop and bakery to a rooftop bar and grill. And the best part? All dining options are included in the price of your cruise fare, except for a few specialty restaurants that have a nominal fee.
Virgin Voyages Onboard Dining is a culinary adventure that will leave your taste buds craving more. Bon appétit!
Virgin Voyages Entertainment
Virgin Voyages is known for its immersive and unique onboard entertainment experiences unlike anything else you'll find on a cruise ship. From live music and DJ sets to theater shows and interactive experiences, there's always something happening on board.
One of the highlights of the entertainment offerings on Virgin Voyages is The Groupie, an intimate and immersive theater experience that puts guests at the center of the action. The show is a musical journey exploring rock and roll history, and guests are encouraged to sing along and interact with the performers.
For those who love live music, Virgin Voyages has you covered. The ship features a variety of venues, including The Red Room, which hosts live performances and DJs, and The Manor. This two-story nightclub offers a unique and vibrant party experience.
For something more laid back, guests can enjoy the ship's outdoor spaces, which feature live music, entertainment, and interactive experiences. The Dock, for example, is an outdoor space perfect for relaxing and socializing. At the same time, The Athletic Club offers a range of fun and exciting activities, including a giant slide and a boxing ring.
In addition to these offerings, Virgin Voyages has various other entertainment options, including comedy shows, theater performances, and even a tattoo parlor. With so much to see and do on board, guests are sure to be fully engaged and entertained throughout their stay.
Virgin Voyages offers a unique and exciting onboard entertainment experience that differentiates it from other cruise lines. So whether you're looking to dance the night away or enjoy a more laid-back experience, there's something for everyone on board.
Onboard Activities
Virgin Voyages Cruise Line is not your typical cruise line, especially regarding onboard activities. However, with a focus on fun, relaxation, and wellness, there's something for everyone on board.
One of Virgin Voyages' distinctive features is its focus on wellness. Guests can enjoy a range of fitness classes, including yoga, Pilates, and spin, as well as guided meditation and sound therapy sessions. A state-of-the-art gym and a thermal suite also feature a range of saunas and steam rooms for ultimate relaxation.
There are plenty of onboard activities for those looking for something a little more adventurous. The ship has a massive sports deck with a basketball court, a jogging track, and a mini-golf course. There are also two swimming pools, including a stunning infinity pool that hangs off the back of the ship.
Guests can also take advantage of the ship's numerous bars and lounges, which offer everything from craft cocktails to fine wine and champagne. There are also several restaurants to choose from, ranging from casual grab-and-go spots to fine dining experiences.
In the evening, the ship comes alive with various entertainment options. From live music and DJs to theater shows and comedy acts, there's always something happening on board. Plus, with a focus on immersive experiences, guests can expect to be fully engaged and entertained throughout their stay.
Virgin Voyages offers a unique and exciting onboard experience that sets it apart from other cruise lines. With a focus on wellness, adventure, and entertainment, guests will have a memorable and enjoyable stay on board.
Accommodations
Virgin Voyages Cruise Line offers a variety of unique and luxurious accommodations to suit every traveler's needs and preferences. From cozy interior cabins to spacious suites, all their staterooms have a modern and stylish aesthetic, featuring high-quality materials and top-of-the-line amenities.
The cabins on Virgin Voyages Cruise Line are classified into four main categories: Insider, Sea View, Sea Terrace, and RockStar. Here's a breakdown of what each type offers:
Insider cabins are the smallest and most affordable cabins on the ship. They are perfect for solo travelers or couples who don't need much space. Despite their small size, Insider cabins are well-designed and have everything you need for a comfortable stay, including a double bed, smart TV, mini-fridge, and a private bathroom.

Sea View cabins are slightly larger than Insider cabins and offer a beautiful ocean view. They are perfect for travelers who want to enjoy the scenery and natural light from the comfort of their room. Sea View cabins also have a double bed, smart TV, mini-fridge, and a private bathroom.

Sea Terrace cabins are similar to Sea View cabins but have a private terrace or balcony. Sea Terrace cabins allow guests to enjoy their outdoor space and breathe the fresh sea air. Sea Terrace cabins also have a double bed, smart TV, mini-fridge, and private bathroom.

RockStar cabins are the most luxurious accommodations onboard Virgin Voyages Cruise Line. They come in various sizes and styles, including suites and penthouses, and offer guests the ultimate VIP experience. RockStar cabins have exclusive perks, such as priority access to restaurants and entertainment, a dedicated RockStar Agent, and a personal bartender.
The cabins have PIR presence sensors that automatically detect when someone has left the stateroom and goes into energy saver mode. This mode will cause the blinds to close and the air conditioning to adjust to a more eco-friendly temperature. The PIR presence sensors will help the Virgin Voyages meet its commitment to operate one of the cleanest fleets at sea by conserving energy.
No matter which cabin you choose, you can expect a comfortable and stylish stay onboard Virgin Voyages Cruise Line. All cabins come equipped with a range of amenities, including USB outlets, a safe, and complimentary Wi-Fi. In addition, the crew is always on hand to ensure your stay is enjoyable.
Overall, Virgin Voyages offers a unique and luxurious experience with their accommodations, providing guests with the ultimate comfort and relaxation while sailing the open seas.
Request Pricing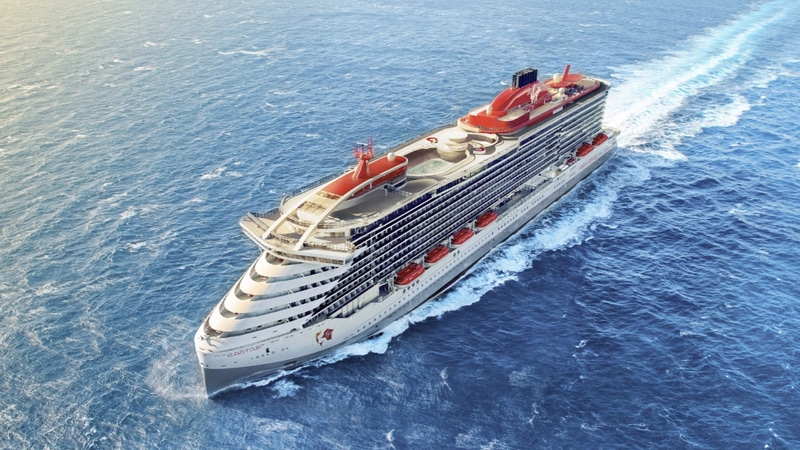 Request a FREE, No-Obligation Quote from one of our travel consultants. Start planning your Virgin Voyages vacation today!