Enjoy the pinnacle of comfort and style aboard Celebrity Cruises, where impeccable service, gourmet dining, and thrilling activities await. Whether you crave tropical escapes or cultural exploration, these unbeatable offers cater to every traveler's desire. Don't miss out on this opportunity to elevate your vacation experience. Book now and set sail on a remarkable adventure with Celebrity Cruises!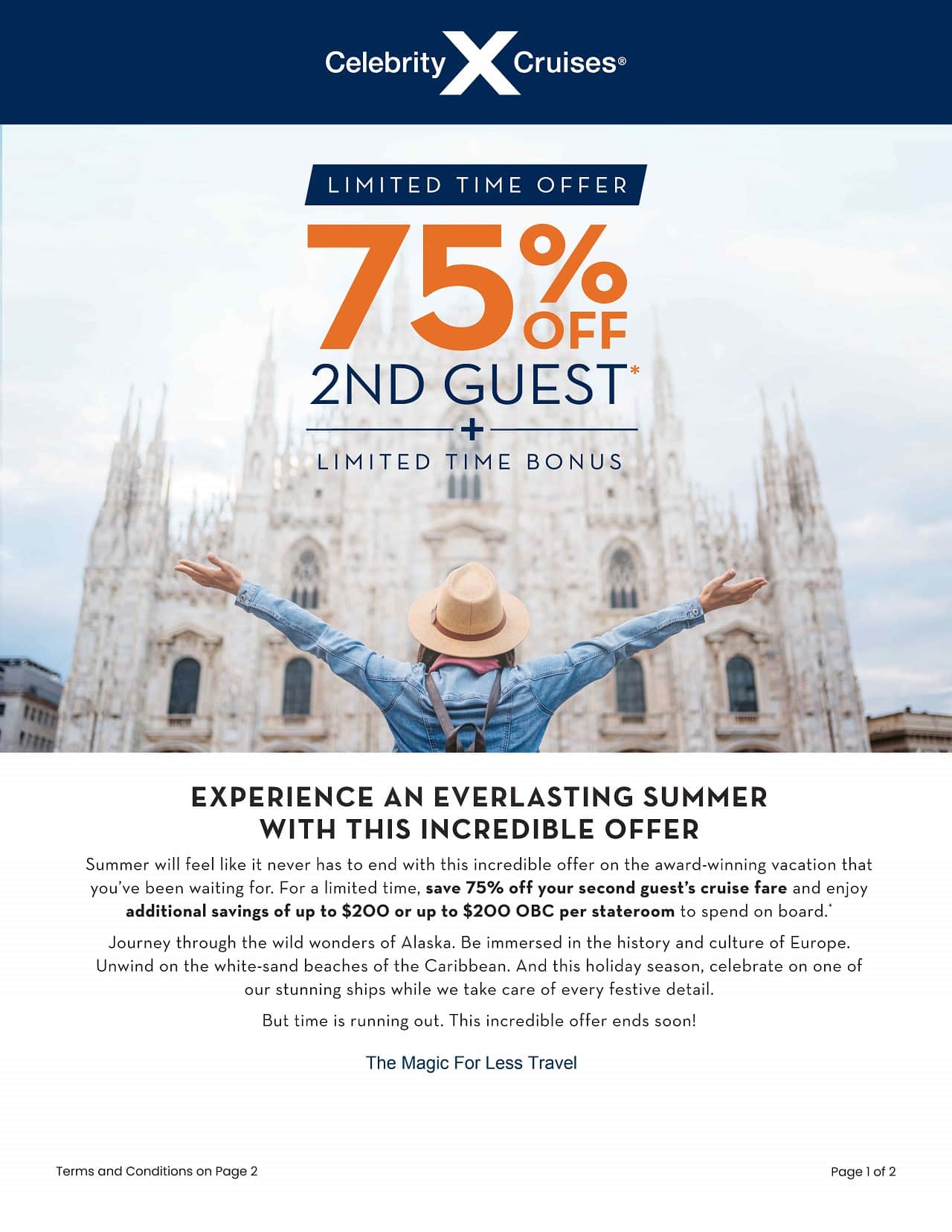 For a limited time, save on the award-winning vacation you've been dreaming about in Europe, Alaska, the Caribbean, or almost anywhere we sail. Step aboard a Relaxed LuxurySM resort at sea and let Celebrity Cruises transport you to the most popular places in the world.
Hurry—this incredible offer ends soon
Terms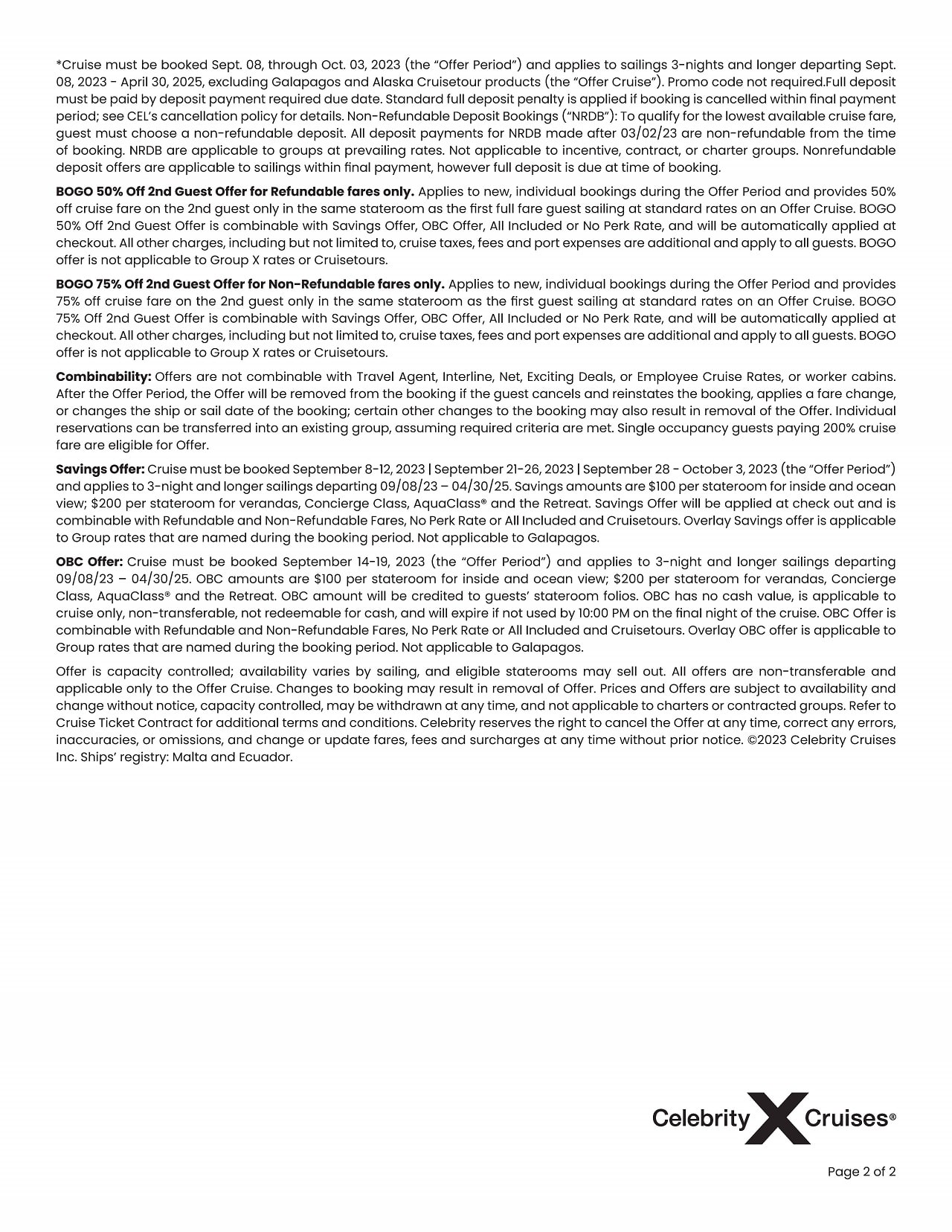 Request Pricing
A cruise vacation aboard Celebrity Cruises® is sure to fulfill all of your vacation expectations and more.
Request a FREE, No-Obligation Quote from one of our travel consultants. Start planning your Celebrity Cruise Line vacation today!