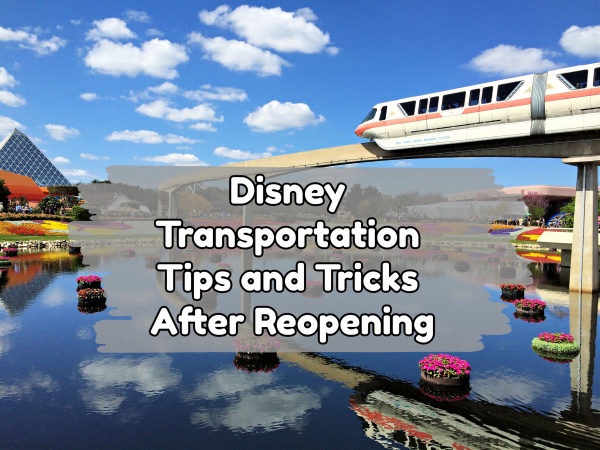 Like many things, Disney transportation looks different after the reopening.  We have some tips and information that can help keep you informed of the things have changed at Disney World!  Some transportation options are no longer available, while others have new safety measures in place. While there will always be changes at Disney, the feeling of magic will always be there. And there will always be Disney transportation to take you there!

If you are looking to plan a Disney vacation, make sure you also check out the information about the Walt Disney World Resorts that are open.
Disney Bus After Reopening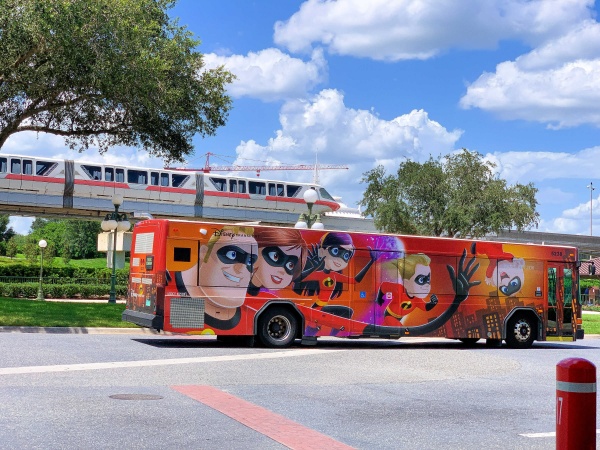 Riding on a Disney Bus has always been a great way to travel from park to resort and even Disney Springs. The loading process looks a little different now and the inside of the bus has had a few changes as well.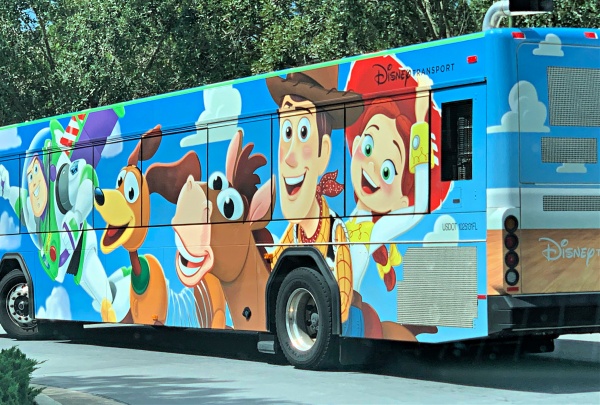 The My Disney Experience app no longer tells you when buses are arriving at your resort. Now, guests will all stand in one socially distant line and wait for whichever bus they need. Face coverings are required for anyone 2 years old and older. When each bus arrives the bus driver will now exit the bus with a layout of the bus. The driver will ask everyone who wants to board to tell them their party number. Larger parties are boarded first so that they can take up the larger areas in the back of the bus. After that, parties of four and below are boarded back to front until there are no more socially distant seats.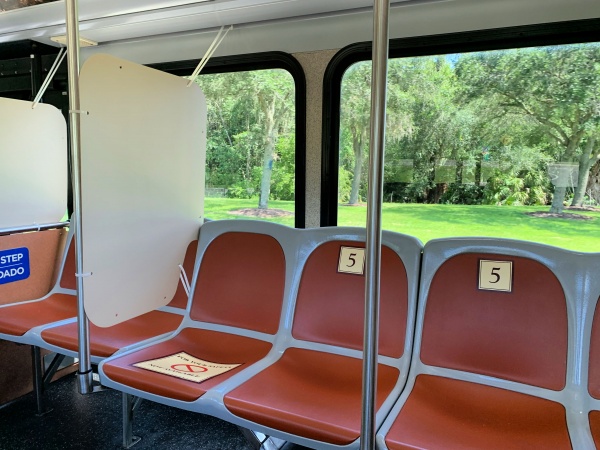 When you get on the bus there are clearly marked numbers and caution signs on each seat. The seats are numbered in groups so when the driver tells you where to sit you can see the numbered groups. There are also new dividers in between each group of seats so that guests have space between each traveling party. There is no standing allowed on any bus.
Disney Monorail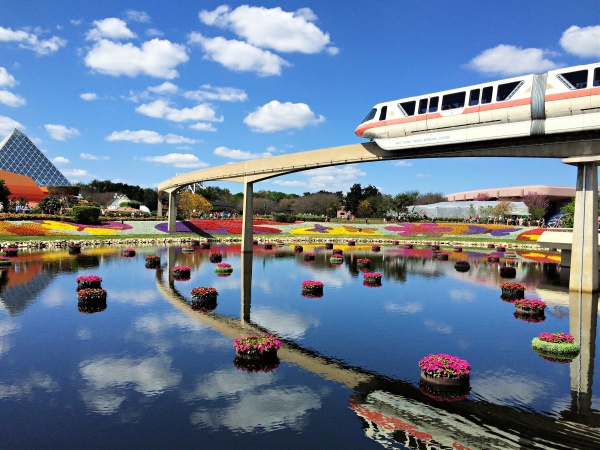 The Monorail to Epcot is suspended until further notice. Guests wishing to travel to Epcot can use the Skyliner or bus transportation. The Resort Loop Monorail (Contemporary, Grand Floridian, Polynesian, and Transporation and Ticket Center) is still available and travels to the Magic Kingdom.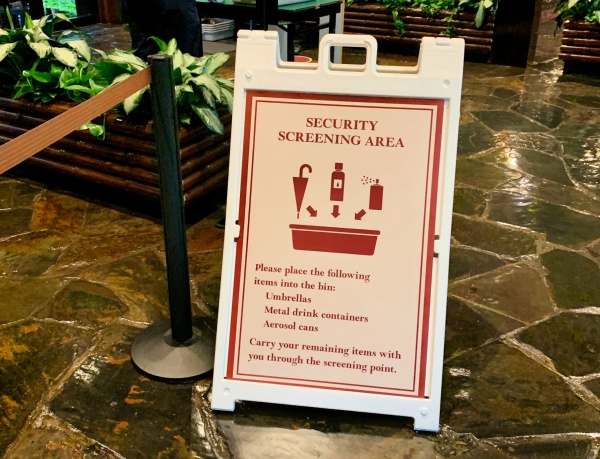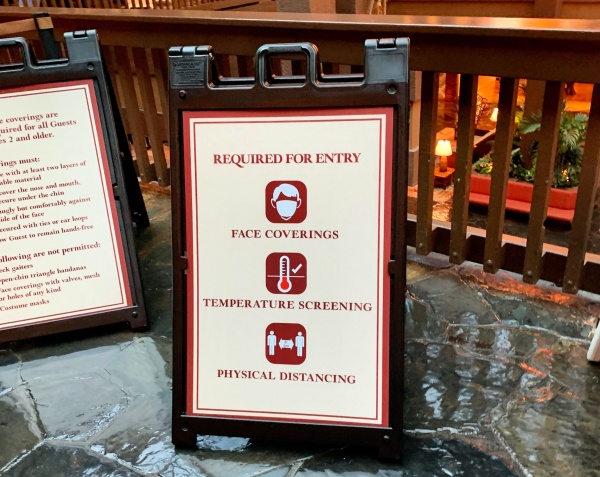 Guests who want to board the monorail must go through a temperature check and security screening. Any guest with a temperature above 100.4 or above will need further medical screening. Their entire traveling party will not be allowed to ride.  At security, cast members are asking that you only remove any metal containers, aerosol containers, and umbrellas. You now walk through security with the rest of your bag.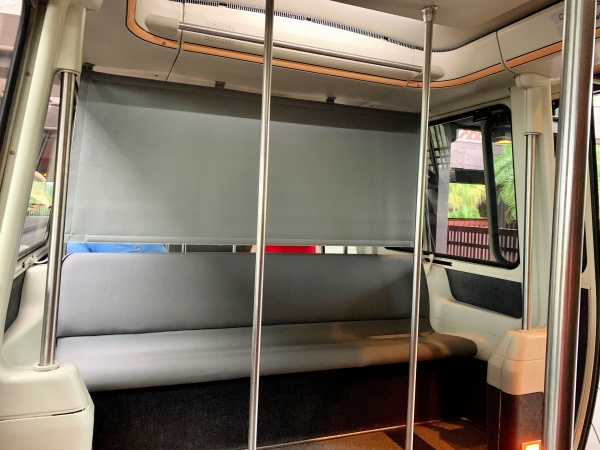 When boarding the monorail a cast member will direct you to a free seat that will only be used by your traveling party.  Face coverings must be worn at all times. There are now dividers in each Monorail car so that each traveling party can remain physically distant in their own part of the car.
Disney Water Transportation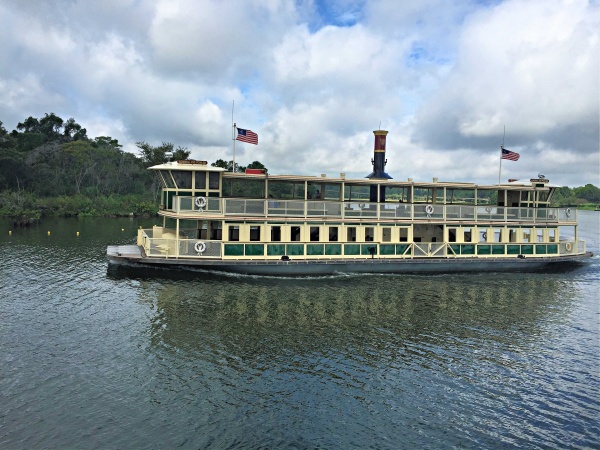 Boats from Disney's Grand Floridian, Disney's Polynesian, and Disney's Contemporary resorts are not running at this time, but monorail transportation is available.  There is boat transportation to the Magic Kingdom from from Fort Wilderness and Wilderness Lodge. The Friendship Boats are traveling to Epcot. Guests staying at Disney's Boardwalk, Disney's Yacht and Beach Club,  Disney's Beach Club Villas and the Swan and Dolphin can take a boat to the International Gateway entrance of Epcot and Disney's Hollywood Studios.  In addition, a walking path is  available, as well as the Skyliner from International Gateway if guests prefer to soar over to Hollywood Studios.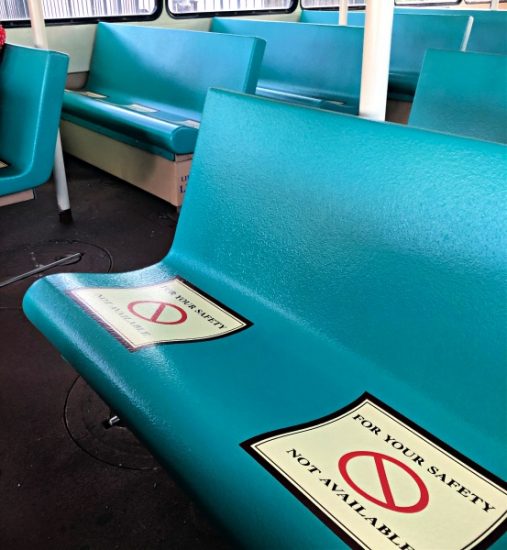 Guests can line up to board the boat by following the physically distant markers.  When traveling on a boat, guests will see new caution signs so traveling parties can stay physically distant from others. Face coverings must be worn. If using boat transportation to travel to the Magic Kingdom, temperature checks will be required when leaving the boat before entering the parks.
Disney Skyliner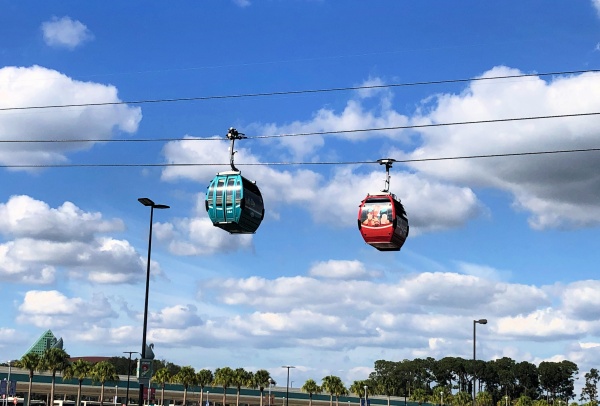 The Skyliner is fully operational at this time and traveling to Pop Century Resort, Caribbean Beach Resort, Disney's Hollywood Studios, Riviera Resort, and Epcot. No temperature or security checks are required before boarding the Skyliner. To board, guests wait in the physically distant line and a cast member will direct them to a free car. Only one traveling party per car is allowed at this time.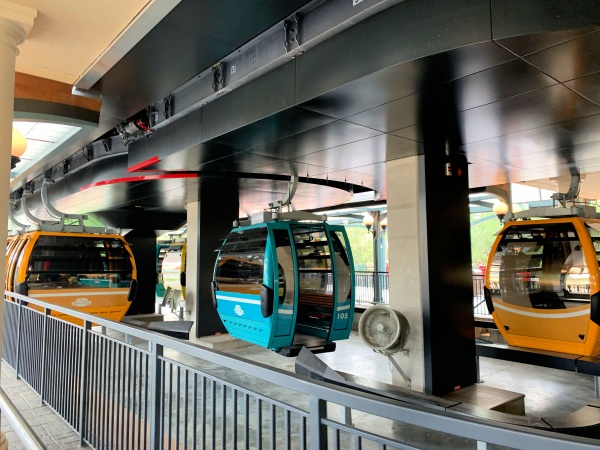 No matter what changes are happening at Disney guests can still find a convenient way to get around! From boats to buses there will always be a way to go to the parks, visit the resort, or enjoy a stroll around Disney Springs. Wait times may be different but the Disney difference stays the same!
Are you interested in visiting Walt Disney World this year or next year?  Contact The Magic for Less Travel, an Authorized Disney Vacation Planner for a no-obligation price quote. A destination expert travel agent can help you plan a vacation based on your wants and needs.  Their fee-free service helps you plan with less stress, less time, and less money.

Similar Posts: